Ok here it goes!
To start off I have talked with Emmanuel for hours upon hours over the past few weeks about his intake and I can assure everyone who reads these boards that he has done more research on his product then most likely all of your major brand companies. He said he had been through a ton of maf housings getting it just right. Hell he used to work for subaru as a master tech before taking on his current job. He is a hard worker and a stand up guy. Ask him what his weekend toy is...
Fast forward to today!
Wohoo finally Fedex comes to my door and delivers a box!
I open the box, took a few picks, looks nice . Neatly packaged and stuffed with protective paper. Pull it all out to make sure I had everything I needed.
Filter allready attached to the maf housing.
CRV tube
Mounting bracket with perrin performance engraved on the side of it.
Instruction book with diagrams.
go inside to upload the pics I took, BAM no CF card in my camera :iorun:
Oh well finished pics will come I guess lol.
Well lets get started...
Everything goes smooth as butta till I get to the C clamp, do as he says in the manual and it comes out eventually, just a pain in the butt to remove(damn c clamps). Start to finish install about 40 minutes!!
Reconnect the negative battery terminal and let it idle for about 15 minutes....
Ok test drive time...
Turn on to the main road by my house and mash it!!
Holy crap im in a ferrari, I broke the sound barrier AND light barrier AND I passed superman during all that!!1........
Back to reality.
The car felt great. My 1st impression was WOW no throttle lag like when I had a CAI on my 2000 civic. 2nd impression, I could actually notice the torque increase just like the dyno graphs showed. 3rd impression GD this is loud and I love it. I never had a CAI or a SRI on this car before so take this with a grain of salt. I just know that it is alot louder then stock.
For my final .02..
Took off from a light and my car bogged down.. WTF, cel what happened?
Oh wait that was just my tires breaking loose from pure acceleration and the VSA turned on. No I did not pop the clutch nada, it just kicked on when it mashed it. This is with z rated neo gens. Did it do it again, no. did I hit some oil , possibly oh well it made me feel good to know that possibly my car broke loose all due to having a well researched product made by a fellow 8th gen member.
Good job Emmanuel, I approve. :vtec: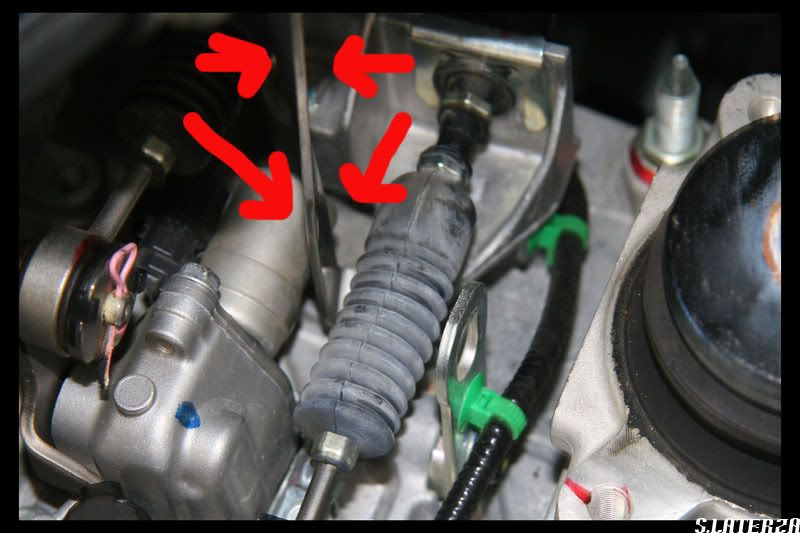 Pic of mounting bracket, horrible pic but you get the idea. The pic below if you could see, the mounting hardware attaches to where the clamp is right by the filter to hold it stable.
Pic of my hooptie!
Questions or comments. Ill answer them if needed.
Few Vids added...
1-3rd run
2nd roll to hear crossover..