Everyone seems to be having some trouble with this so after I finally mine off i figured and tell everyone how it works.
Take a small flathead screw driver and stick it between the wiper arm and the little black cover that's over the hook. Place your fingers on the grips and apply minimal pressure. While doing this gently pry forward away from the arm and towards the center of the car. The Cover will move about a 1/4" you should now be able to lift the cover up and off.
See the plastic hook in the middle of the clip. that is what locks into the silver shoe seen on the wiper blade picture.
To remove the insert itself follow the honda instructions below. Just push down the rub on the blade and slide the insert out. You should be able to fit any refill that is 6mm wide although most this length are 8mm.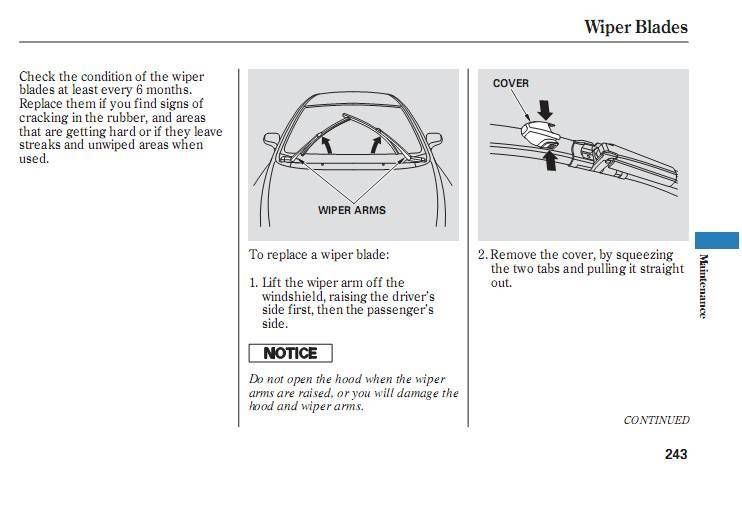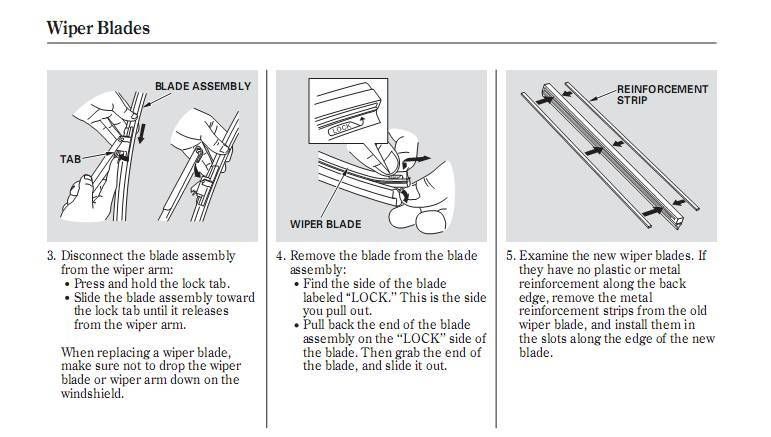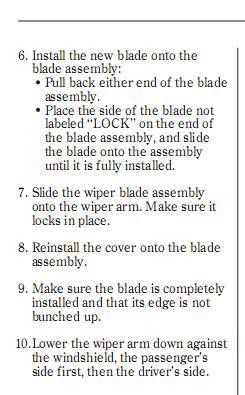 You may be able to replace the refill with out removing the blade.