·
Kansas Chainsaw Massacre
Discussion Starter
•
#1
•
I decided to make this thread because of the sheer amount of mis information that's circulating on how the stock Si intake actually works. I think most of this information can be blamed on American Honda- they advertise that the stock Si intake works "like a cold air intake," and most people think this means it must take air from the bottom of the engine bay somewhere, which is incorrect.
Here's a diagram to get us started:
this is a diagram of a standard intake tract and a mugen intake tract for a JDM civic (FD2). Our intake tract is set up exactly the same way. in the "STD" diagram, you can see that the air is coming in through the top of the fender, going down into the resonator (which contains a series of pipes to quiet and "tune" the sound of the air), and then back up to the airbox and finally through the throttle body.
here's a picture of where the Si's snorkel ends- jammed up right in the fender behind your battery tray.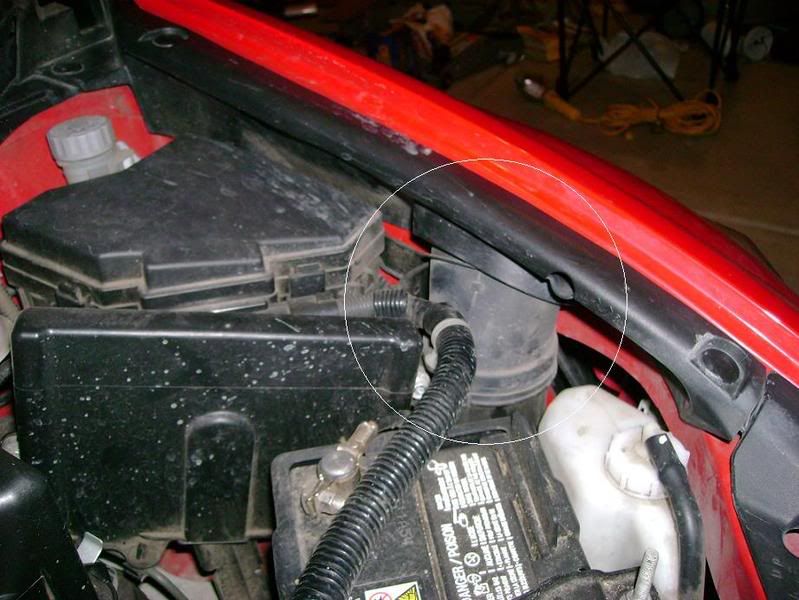 if you have a stock intake system, go out and look in your engine bay. you'll clearly see the intake.
So, why did Honda advertise their intake as a "cold air system?" quite technically, it is. Most people think "Cold air" means the air must come from the bottom of the car somewhere, but really the air just has to be cold (and therefore isolated from the engine bay). Many cars have an intake system that simply pulls air from somewhere in the bay, and because Honda's Si intake is isolated, they can market it this way and technically be correct.
There are many reasons that the stock intake system is set up the way it is, but first and foremost Honda had to think about practicality. they are selling a car that must be able to drive in many conditions
safely
and without failure. therefore, it is practical to have the intake pull air from a high location. Thankfully Honda actually DID think about power and sound when they designed this intake system. For a stock system, it's not half bad at all!