Discussion Starter
·
#1
·
Hi Everyone,
We are currently in vegas for the sema show and despite putting the offer out there of a cheap kit unfortunately know one seemed to come good on taking us up on the offer of a very cheap kit so we could sort the final fitment details for the U.S spec Si.
So as a short notice last ditch attempt to make this happen we Want to see if anyone can help us out with a car. We can offer one of two alternatives in return..
1. It is to late in the day for us to now offer our original plan of free fitting and mapping as we are now already in the country, But if someone is in the market for a kit then provided they can give us access to a car for a full day between today and next Saturday we would offer that person a kit at a very very special development cost of $4500! Thats a saving of just under $2000 off the retail price!!!
This price would be for the full kit shipped to your door, parts included in the kit are the full c38-81 Rotrex kit with all cnc brackets, supercharger, fmic, pipework, 1000cc injectors, uprated 300ltr fuel pump, 4 bar map sensor, and all hose clips, nuts and bolts etc. basically everything you need to convert your civic into a 400whp monster! you would need to find your own shop to fit and map the car once we would ship the kit which would be around 3-4 weeks time from today's date which gives us time to get back to the uk and produce all the parts needed to adapt this kit for the Si model. Please note that you would need Hondata flashpro to use this kit. Or you could fit it yourself if you are competent and just find a Honda shop to map it, or get vit viper to map it for you
Offer 2. If you are not in the market for a kit but feel you could help us obtain the information we need by letting us have access to your car for a day so we can measure and design the parts needed to adapt Our kit for the Si then We are more than happy to cover all your travel/fuel costs to get to us here in Vegas and we would take you out to dinner and a couple of beers that night when we are done. So long as you don't mind trying to understand a couple of Brits talking all night
for more details on this conversion please visit our website here
www.TTS-Performance.co.uk
or visit our facebook page for lots of photos of a couple of installs we have recently done on the uk spec FN2 cars.
And for a couple of teasers here are a couple of eye candy shots of how the kits look installed on a couple of customers cars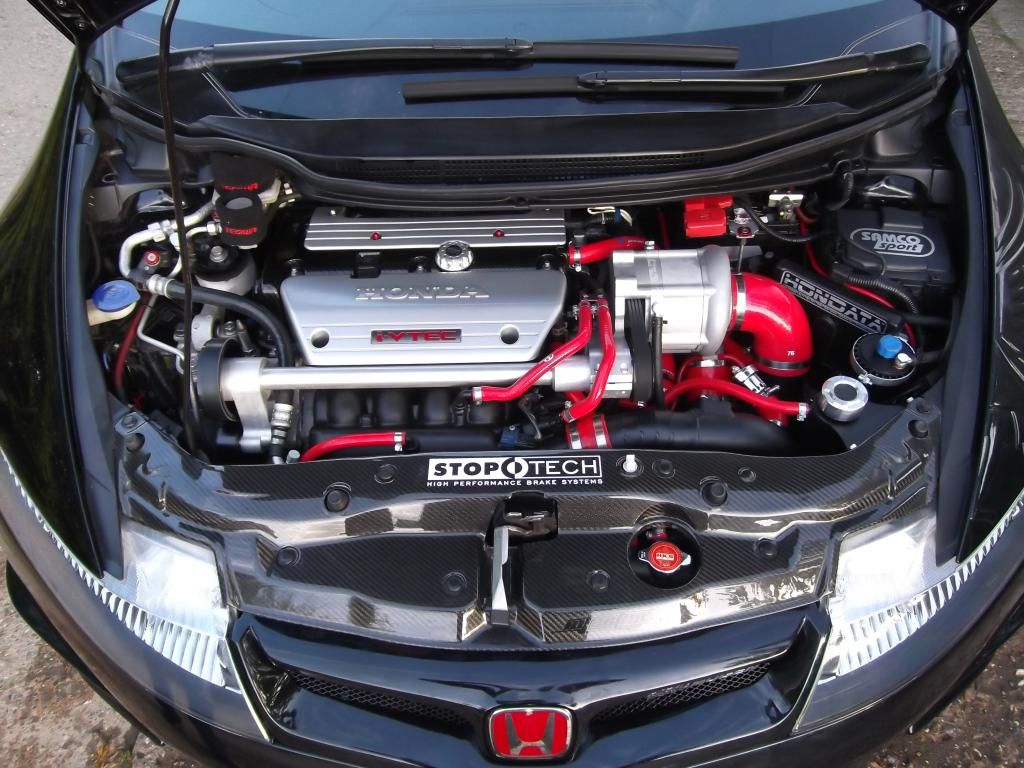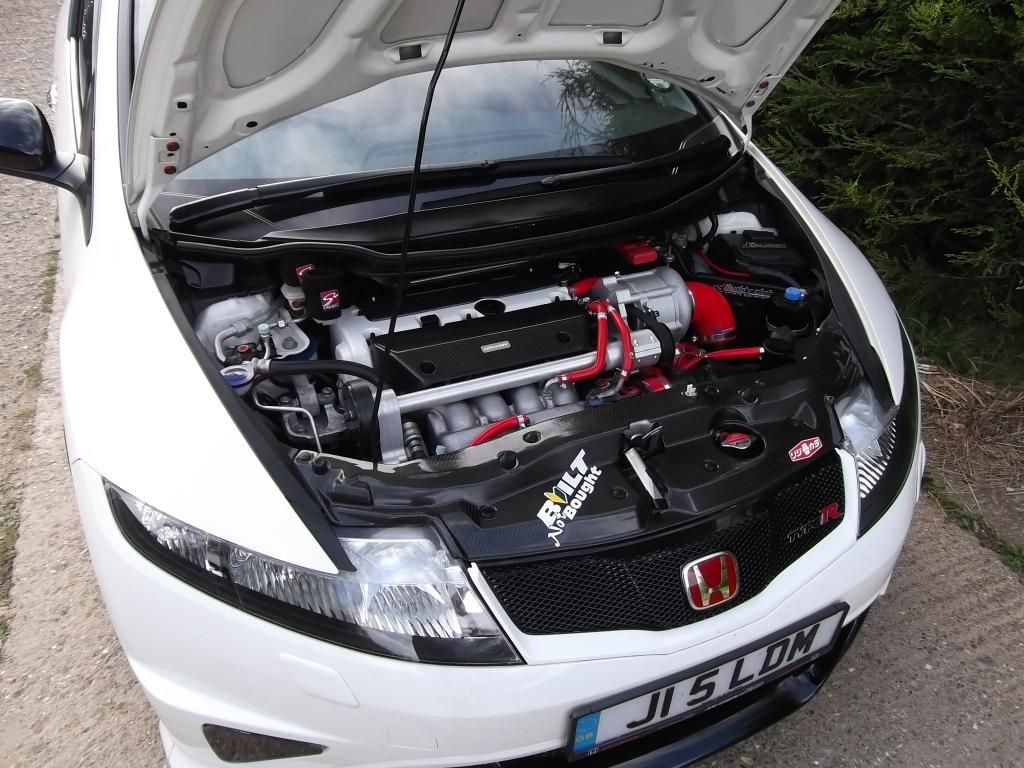 and here is a very typical power graph running a restricted c38-81 setup on a stock engine. To restrict for standard engines we run a larger diameter supercharger pulley to slow things down and limit the peak boost levels to between 11-13 psi depending on engine and exhaust spec. the graph shown was on a 100% stock engine fitted with a CPL tubular header and a 2.5" exhaust fitted with a 100 cell race cat running 13 psi.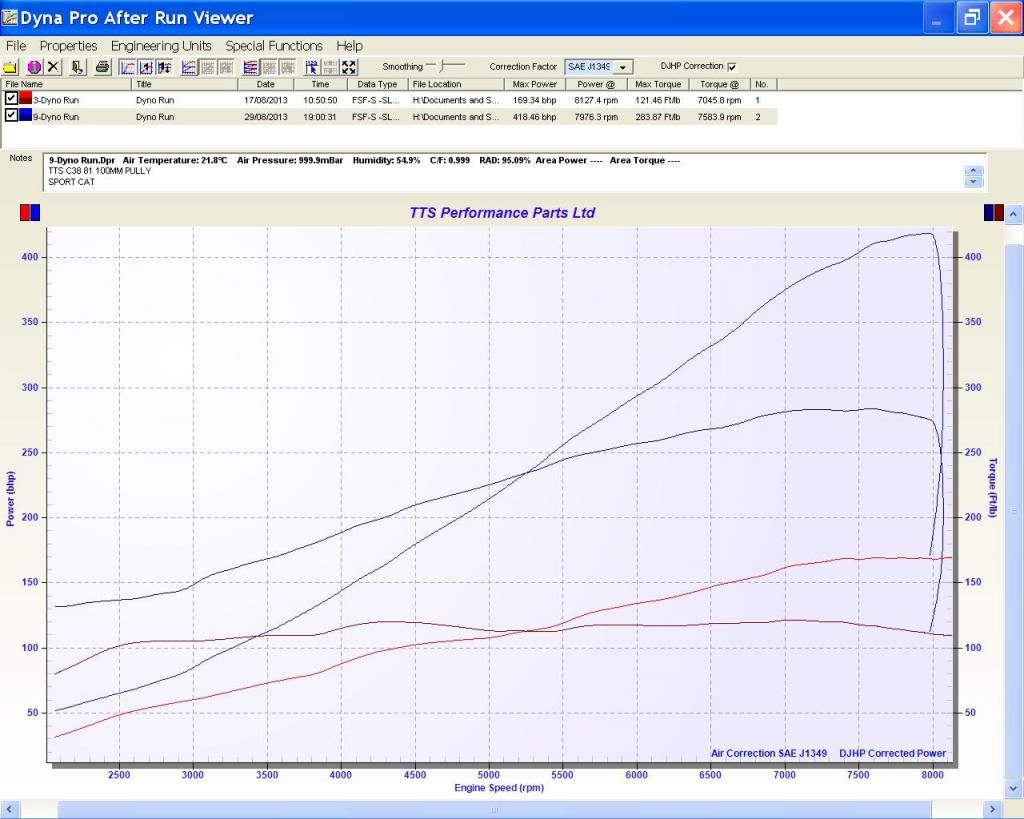 Or for built engines..
our own development car running 10:1 forged engine with stock cams, stock throttle body and a 2.5" decatted miltek exhaust system running around 18-19 psi.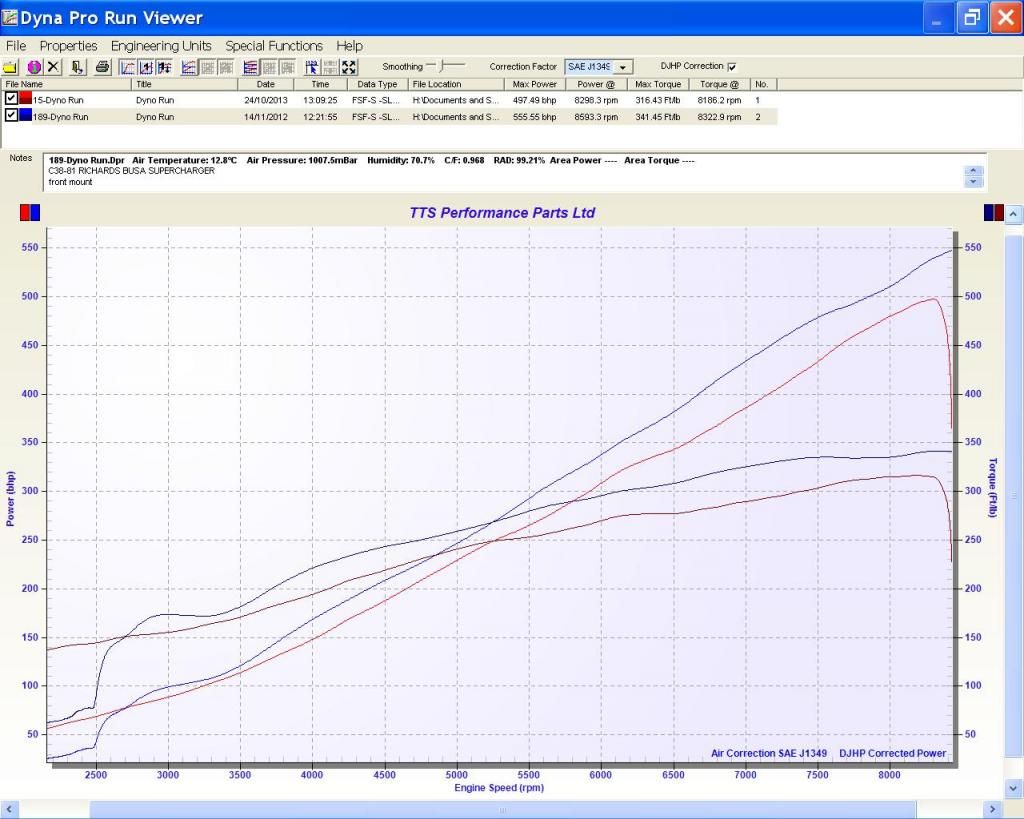 Anyone interested in getting this sorted out then please send Us a PM on here and we will get back to you very quickly.
Many thanks
Darren
TTS Performance