Discussion Starter
•
#1
•
Hello ^_^
So I have been trying to figure out a safe yet effective place to put my tweeters in my "07 SI (replacing the comp system with some Rainbows)
In other model Civic's I have seen the A-Pillars used, which is what I would like to pursue, but I am afraid that if the side airbag deploys a tweeter will be flying into someone...
Here is what it looks like: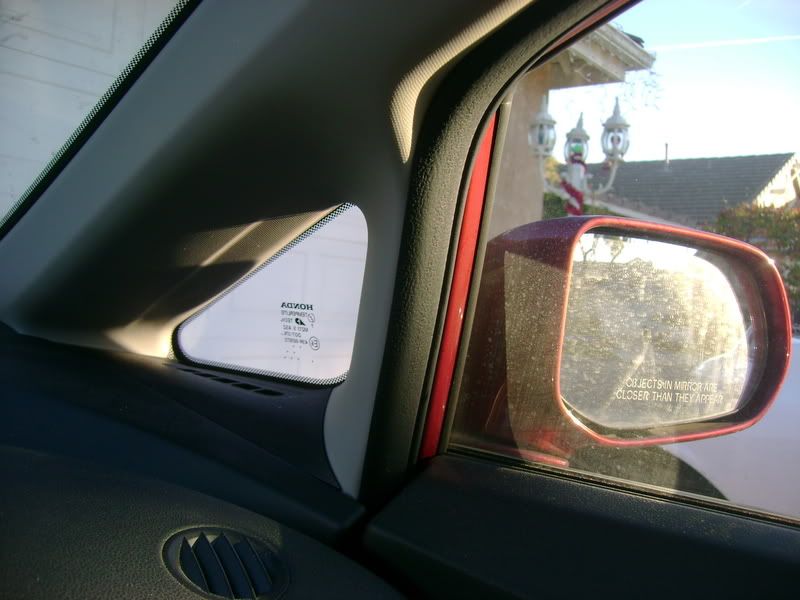 Does anyone have any clue how the airbag deploys? Or any alternative suggestions on tweeter placement?
My two ideas were to either embed the tweeter cup directly into the curtain cover (if plausible...) or build a enclosure over the small window in the corner out of fiberglass.
Thanks!
--Incudie