Wheels(4): Rays G-games 18x7.5 +42 (black with polished lip)
Tires(4): Yokohama Advan Neova 225/40/18
No TPMS.
Black after market lug nuts and Rays Center caps will be included.
I purchased these used from a member on here, and I only put about 5,000 miles on them. The tires are VERY sticky, but are running low (maybe replaced in another 2-3k miles). They aren't in perfect condition, they have little marks from every day use, and one rim has 1.5 inch curb rash.
Selling at $800.00 (OBO)
SOCAL ONLY!!!!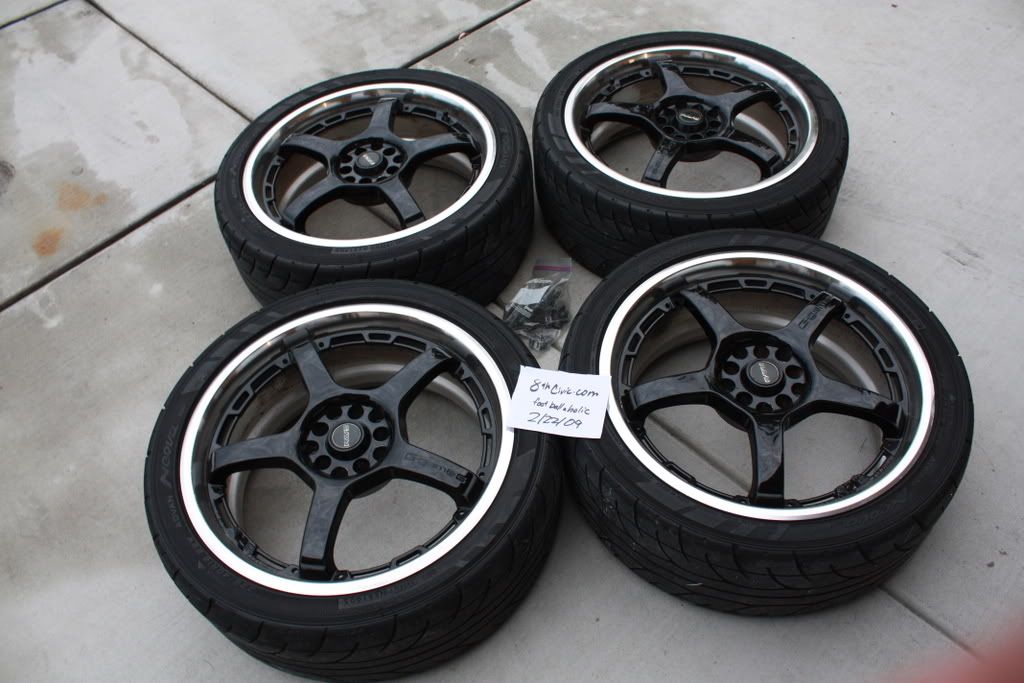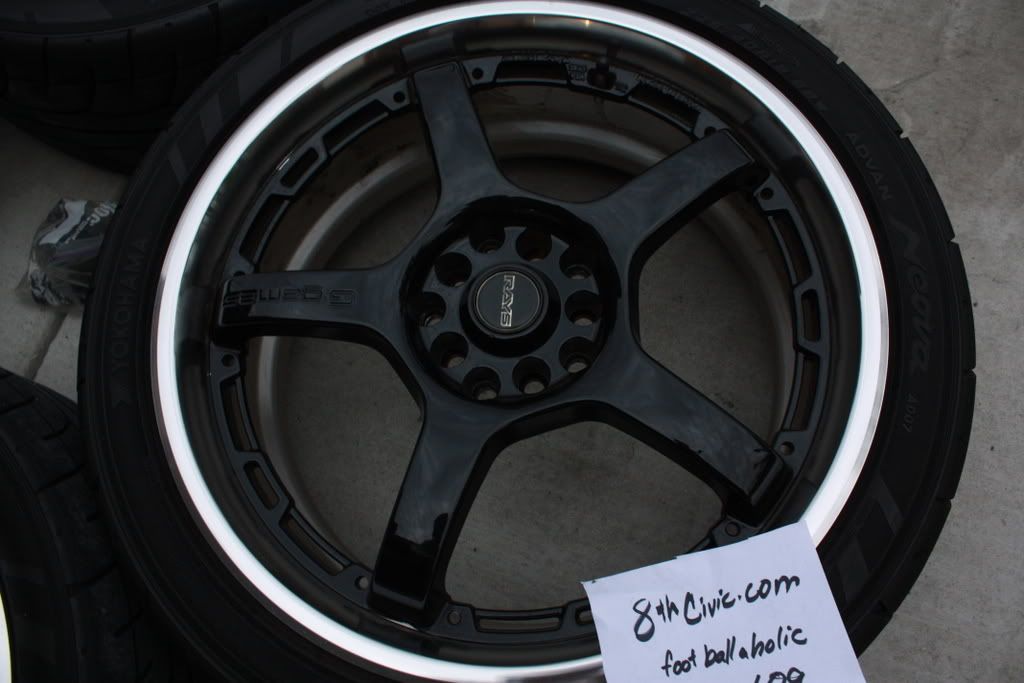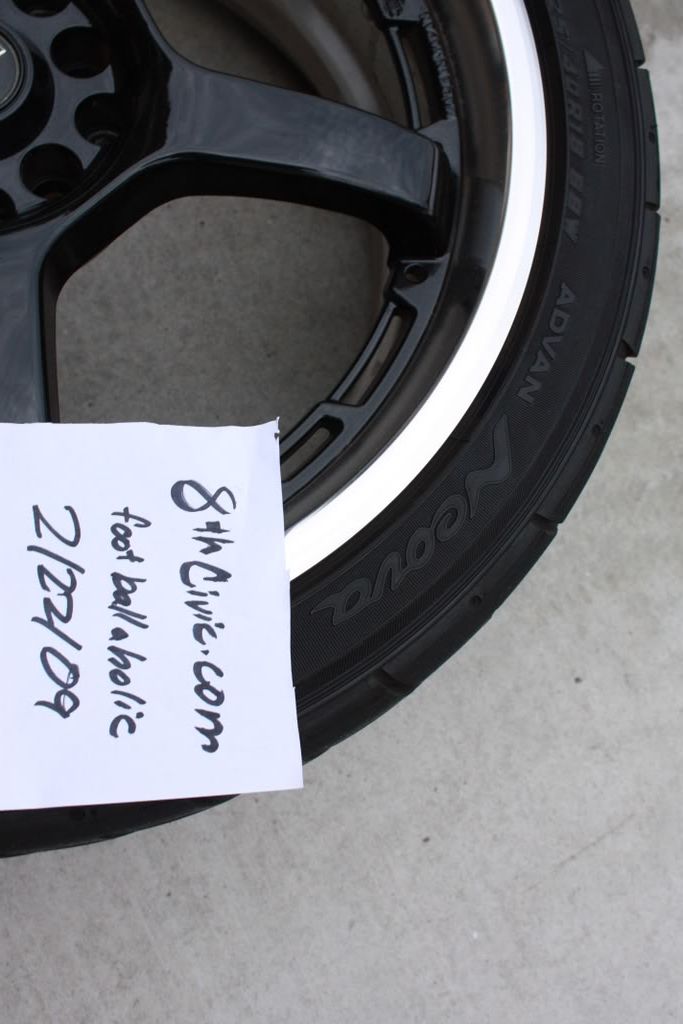 Worst of the worst: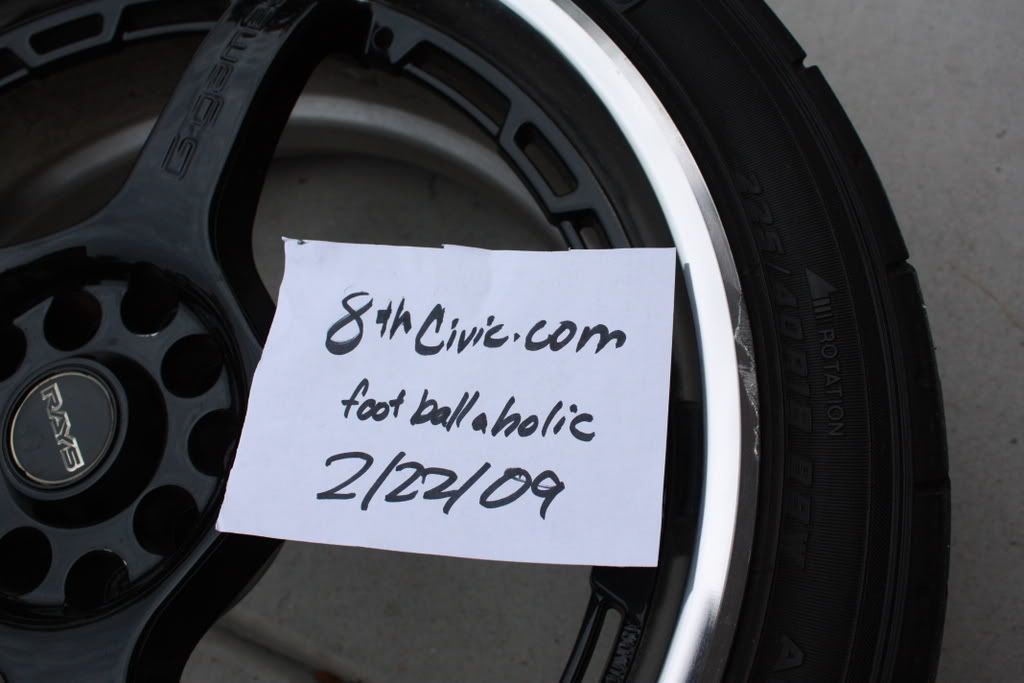 On a TW FG2:
Bump if you viewed please :wavey: