Discussion Starter
•
#1
•
Anyone who knows anything about paint knows how hard it is to capture the amazingness of Volks specialty formula "Magnesium Blue". Like these:
It is a proprietary formula and while people have found the paint code for it, they haven't been able to perfect it or at least capture it's dynamic colour (not in powder coat or a spray bomb job anyway)
UNTIL NOW!!!

The Story
Rims are AP1's (for my S2000). I can't afford new rims because well...I have other financial commitments so buying the real deal volk racing mag blue rims was out.
It was just my luck that my S2000 is Sebring Silver (the dullest colour on earth) and Magnesium Blue is the only colour that really sets off the beauty of the S2000 in that colour (in my opinion).
Since I am going to track the car and I didn't want to powder coat, and professional painting was too much money I thought I would attempt a DIY spray bomb job.
The teaser pictures you are about to see are 100% rattle can.
2 Cans Black Self Etching Automotive Primer
3 Cans Paint
2 Cans Epoxy 2 Stage hardening Clear Coat
:dance:
Teaser
Are they Black?!
Wait...they are blue?!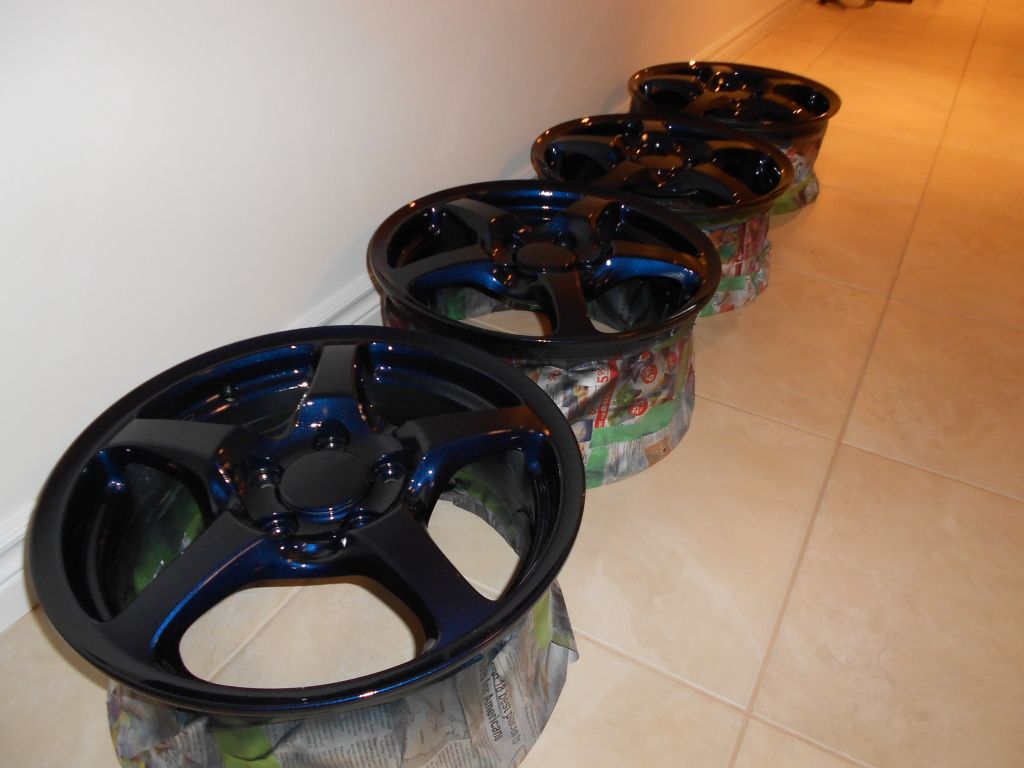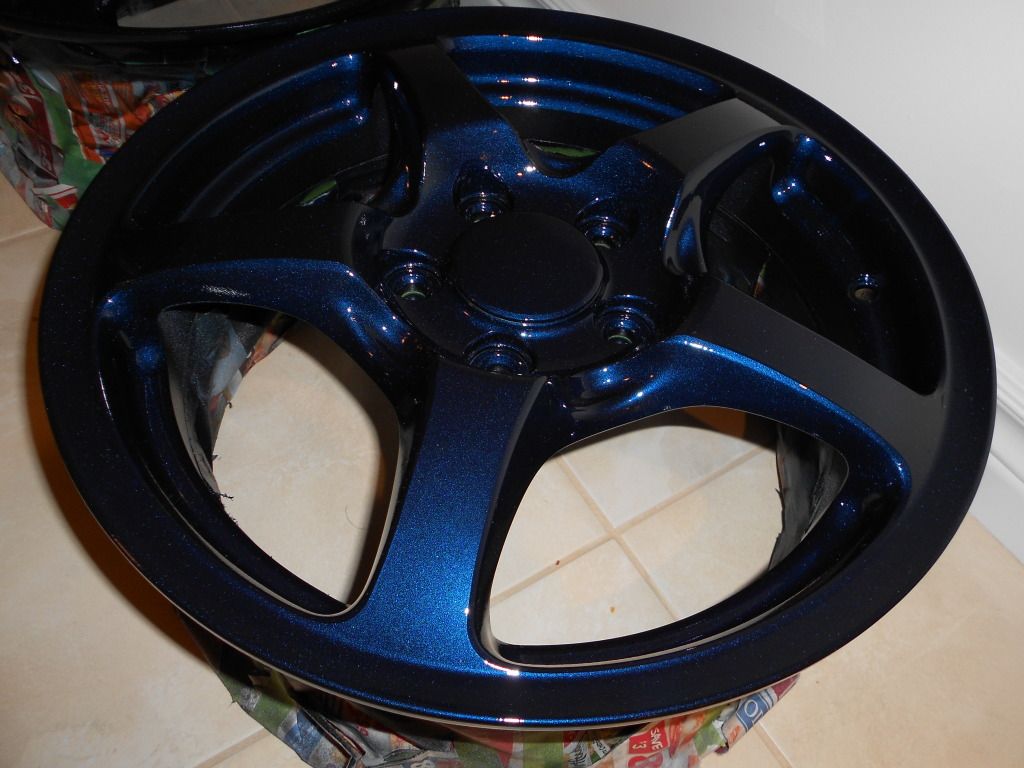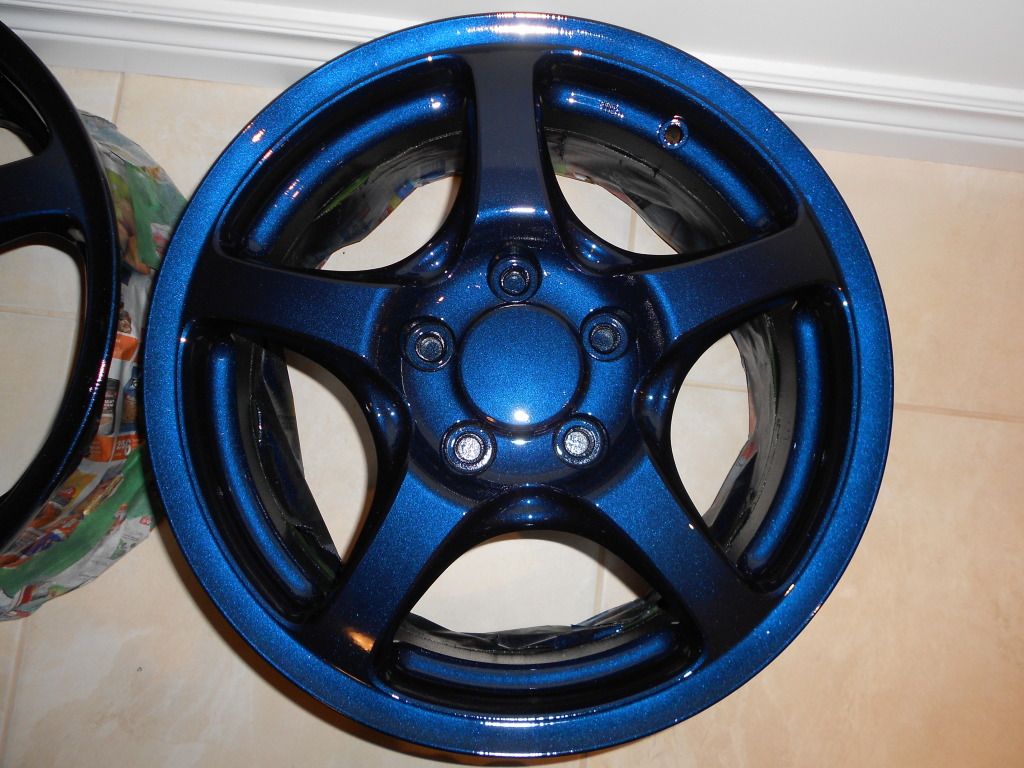 For those of you who want to know what this special paint that replicates magnesium blue is (pretty close anyway I think), It's believe it or not:
Ford Medium Royal Blue.
Just get your local paint supply shop to mix you up a batch. Absolutely phemonemal dynamic colour. I will update once the rims are on the car
Purplemonkey OUT!:haybunny: