First off id like to thank 8thcivic.com for being a part of my four year build of my 2007 civic si! It was great times and I wouldnt trade them for anything. I met alot of great people and went to some cool meets! Id also like to thank everyone who helped me with all the research along with the way and helped me make my car into a masterpiece at least in my eyes. It urks my to even think im parting out that car but I need to do that for all sorts of different reasons. Im staying in the Honda game and will still manage to make time for you guys and 8thcivic.com
So here way go
Pending items:

1.CT Engineering Supercharger with Stage 2 3.15 Pulley
Blower Ported by Steiegemeier
Throttle Body Ported by Steiegemeier
Exterior Show Polishing by Steiegemeier
2.DC5 R Valve Cover
3. Hondata IMG
4. P2R Throttle Body Gasket
5.Project Kics R40 Lug Nuts Gunmetal
6.Skunk 2 Camber kit
7.Password:JDM Carbon Kevlar Power Chamber
Odyssey 680 Battery
Password Jdm Battery Re-Locater
8.Password JDM Plate Re locater V1
9.Stage 1 Nokya Yellow 9005 DRL
TSX Retrofit w/ TSX shrouds and black housings compliments of jashton
10.300mm Broadway Rear View Mirror (Blue)
12.All season floor mats.
13. boomba motor mounts
Items Still For Sale:
1.Full-Race 3" Cat-Back Exhaust-675
Used for less then 1000k and on the car about a month! Best 3' inch exhaust on the market. Not overly loud and you cant match the craftsmanship.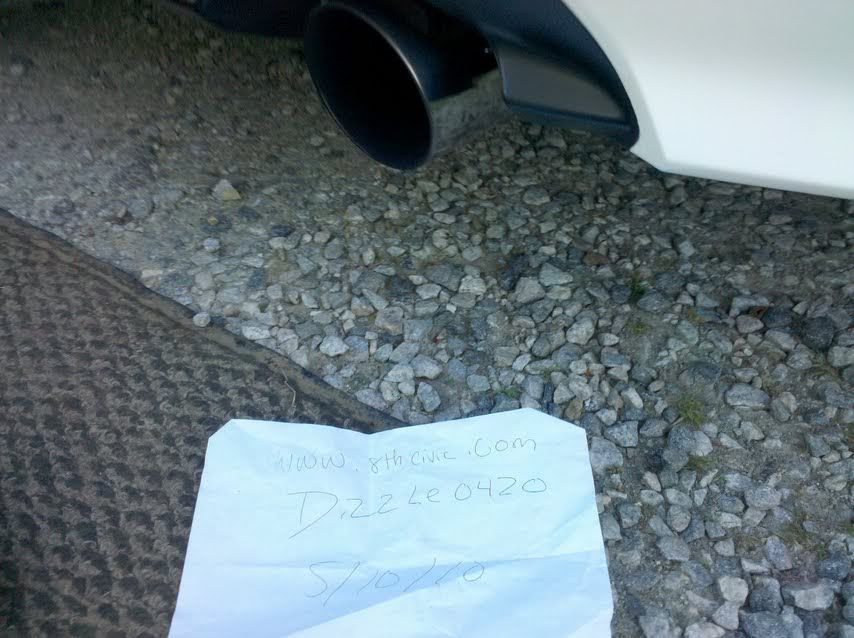 Sold Items:
1..Megan H Brace
Megan Front Lower Tie Bar
Megan Rear Lower Tie Bar
2.Cusco 23mm Rear Sway Bar
Corsport V2 Adjustable Endlinks
Corsport Rear Sway Bar Strengthening Brackets
3.Mugen License Plate Bolts
4.JDM Honda Red Emblems
5.Weather Tech Rain Guards
6.CT-E Short Throw Shifter
7.JDM EGO I </3 Your Fake Wheels License Plate Bracket (Rare)-22 shipped
8.HFP LIP KIT
9.Hondata Plate Frame
10. xlr8 Gauge Pod
11. Flashpro
13.AEM UEGO Wideband o2
14.AEM Digital Boost
If you guys dont like the prices or want to low ball simply leave my thread. If you look how many years or how many post or sales ive done you will see great things. THANK YOU EVERYONE WHO HAS BEEN APART OF 8THCIVIC.COM OVER THE YEARS AND HELPED ME GET TO WHERE IM AT!
:whitedomokundance:​
ps. THERE still is alot of parts for sale that I havent gotten pics of
.