Test Fitted My Mugen-Style Body Kit Today. What Do You Think? LOTS OF PIX UPDATED
got my mugen- style body kit and test fitted them today. I want your opinion before i start painting them.
I only have sides and rear right now as front lip was sold out at the time.
Driver's Side: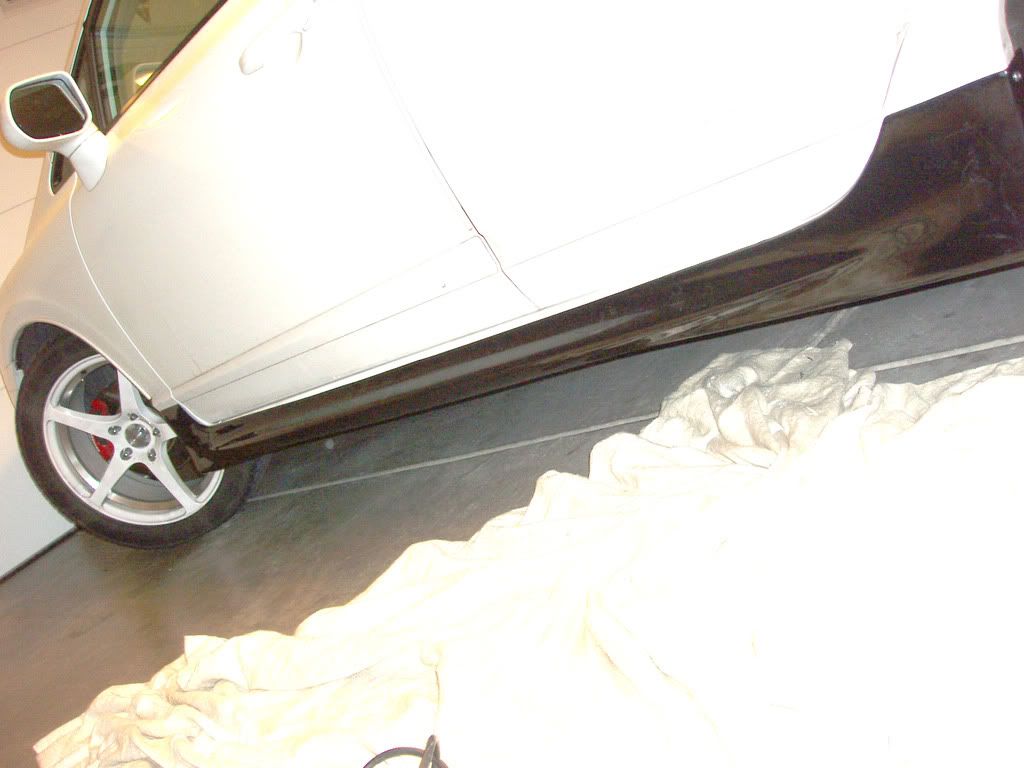 Passenger Side: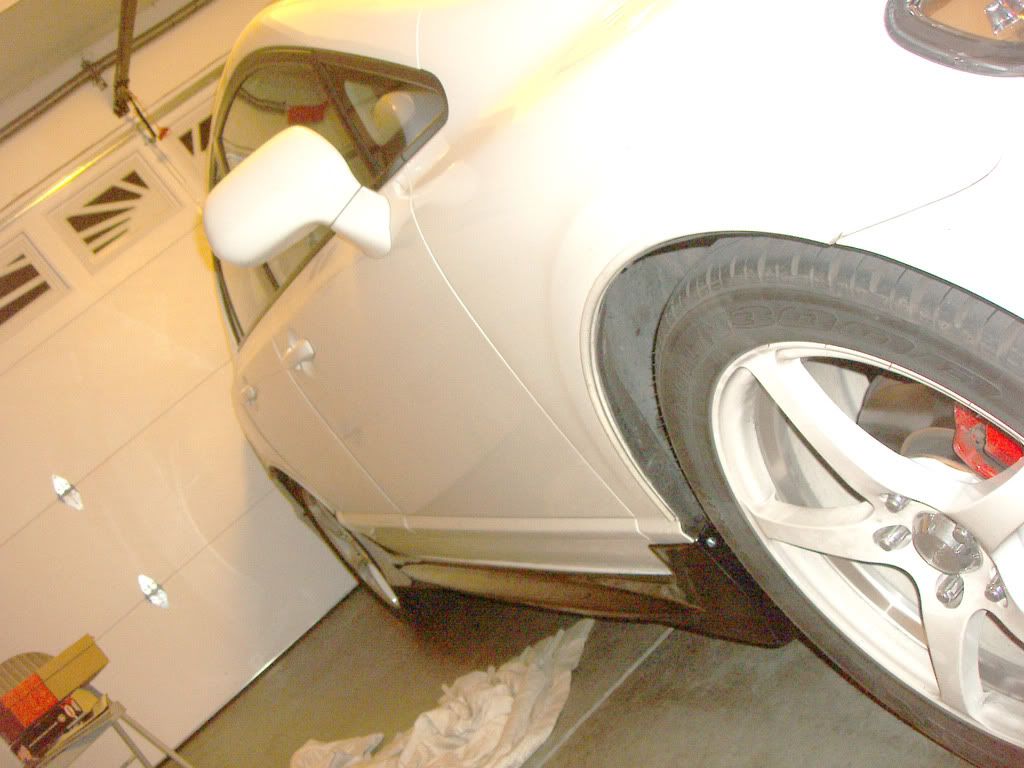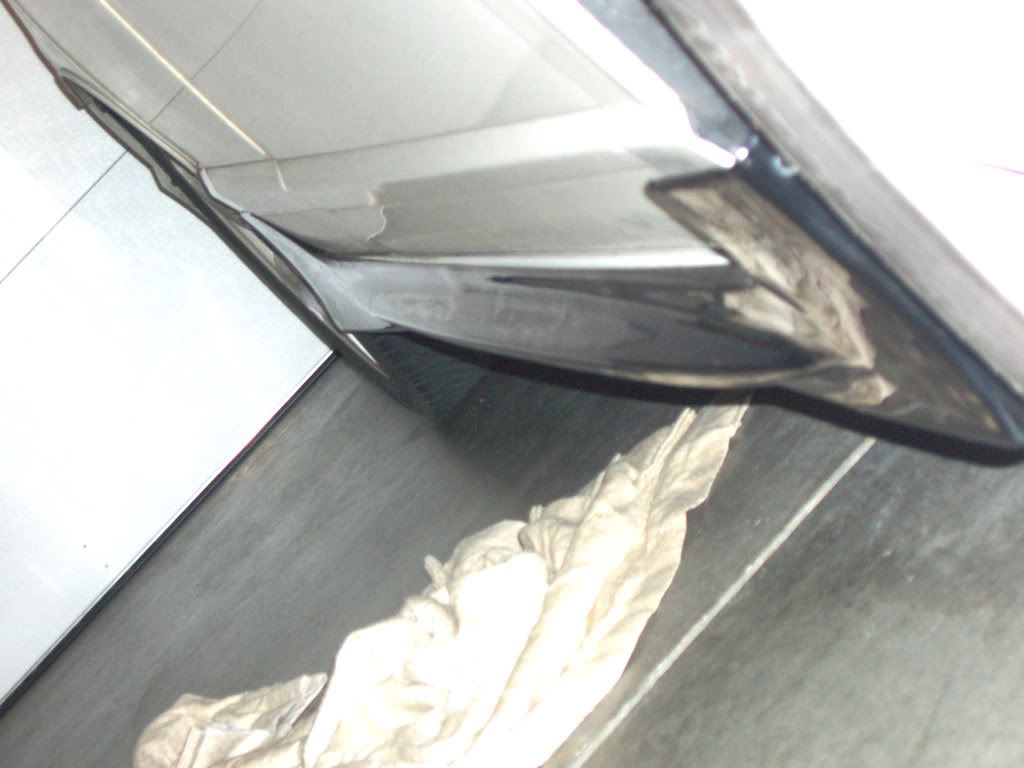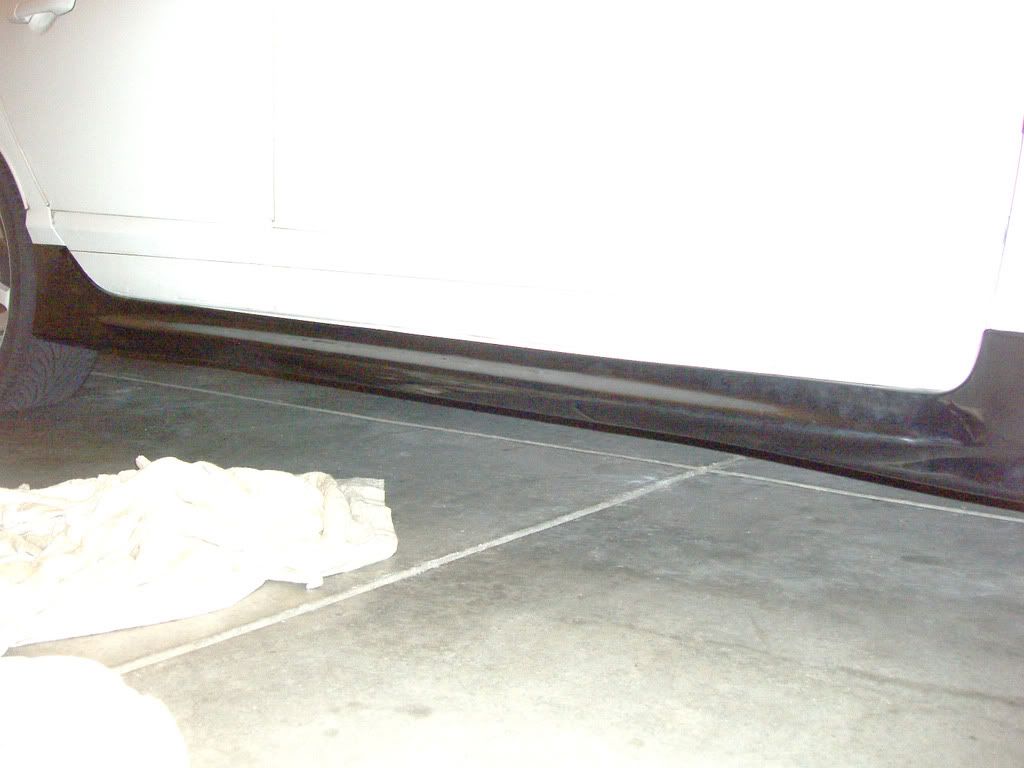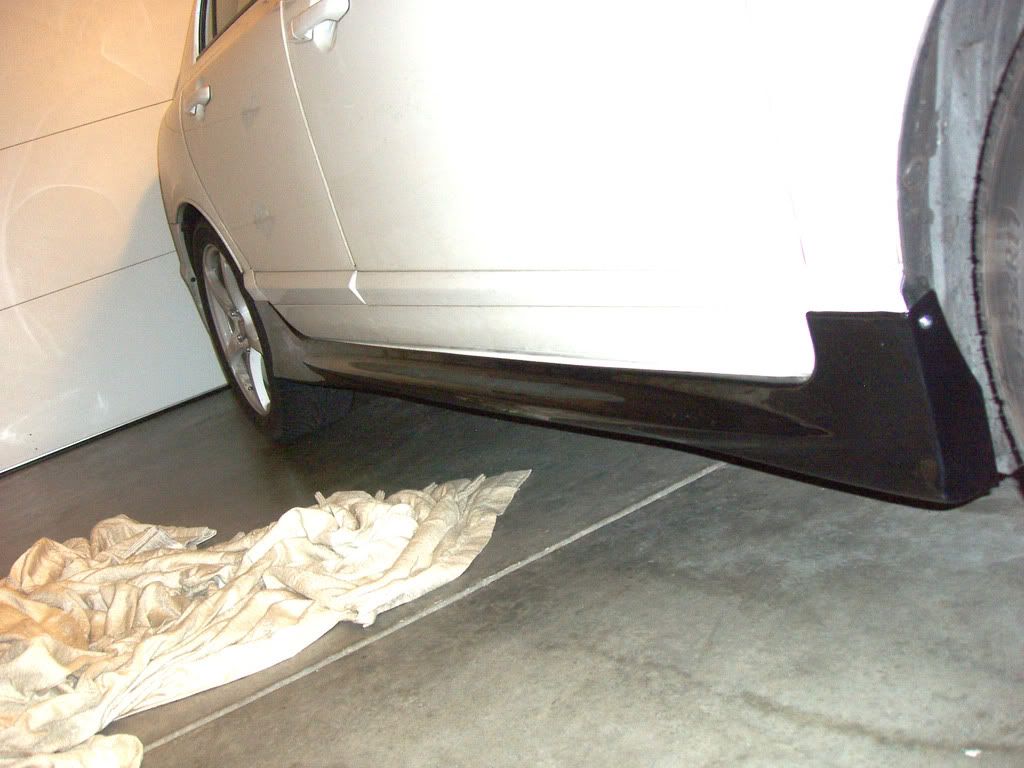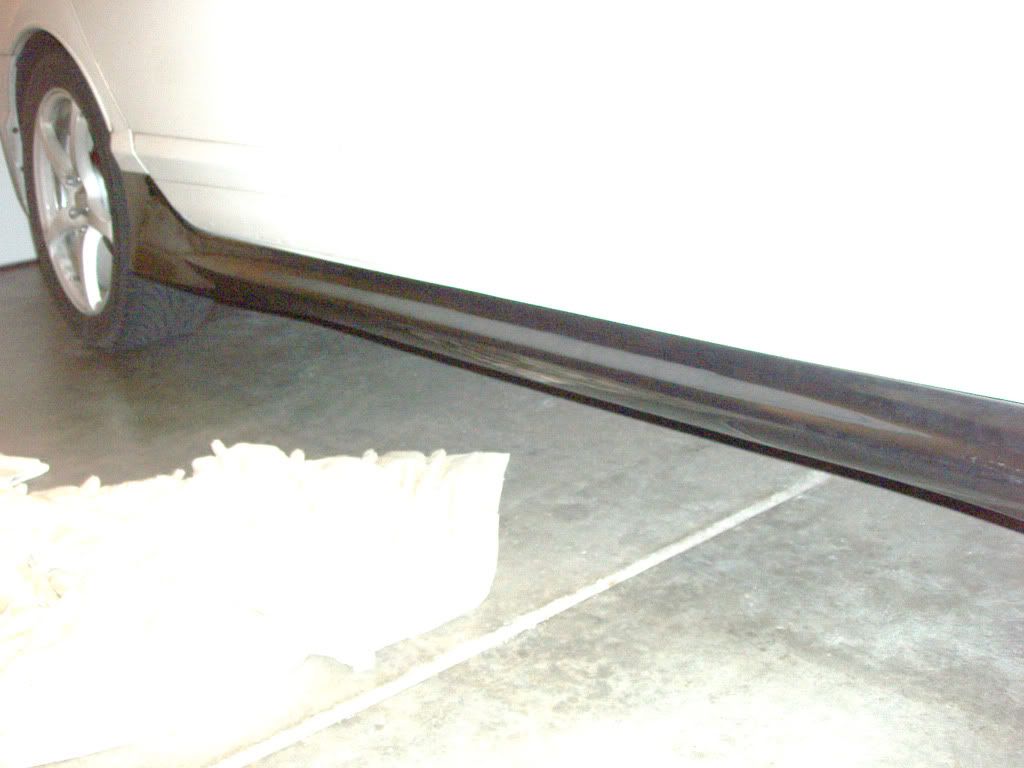 Rear: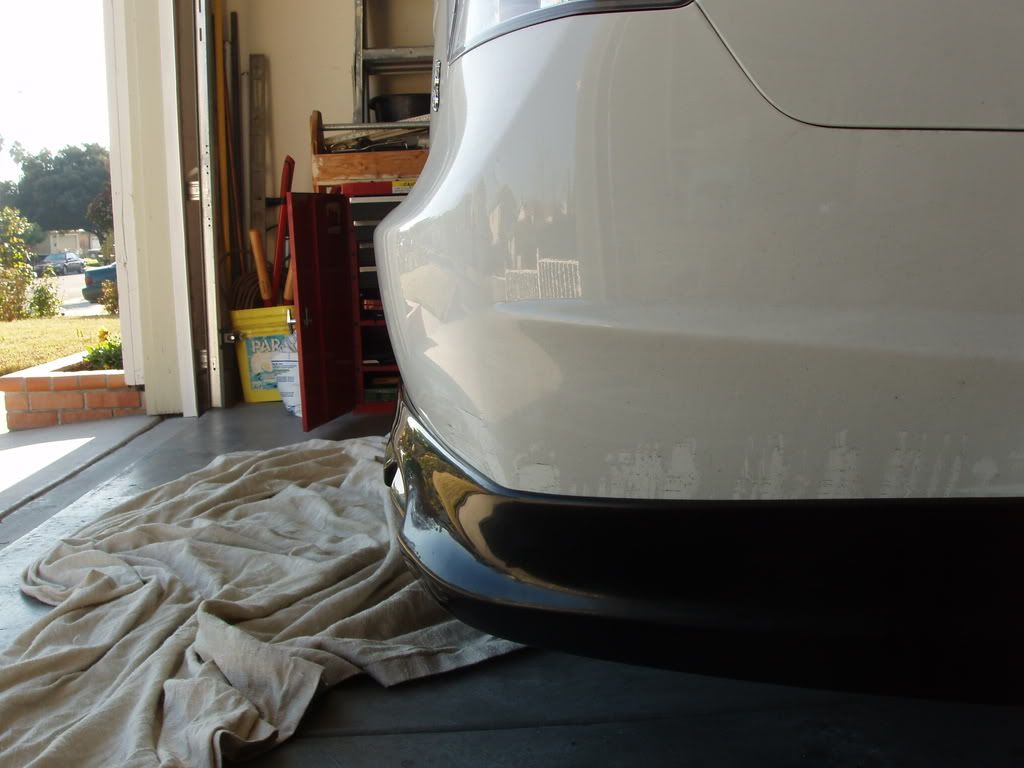 View From Farther Away: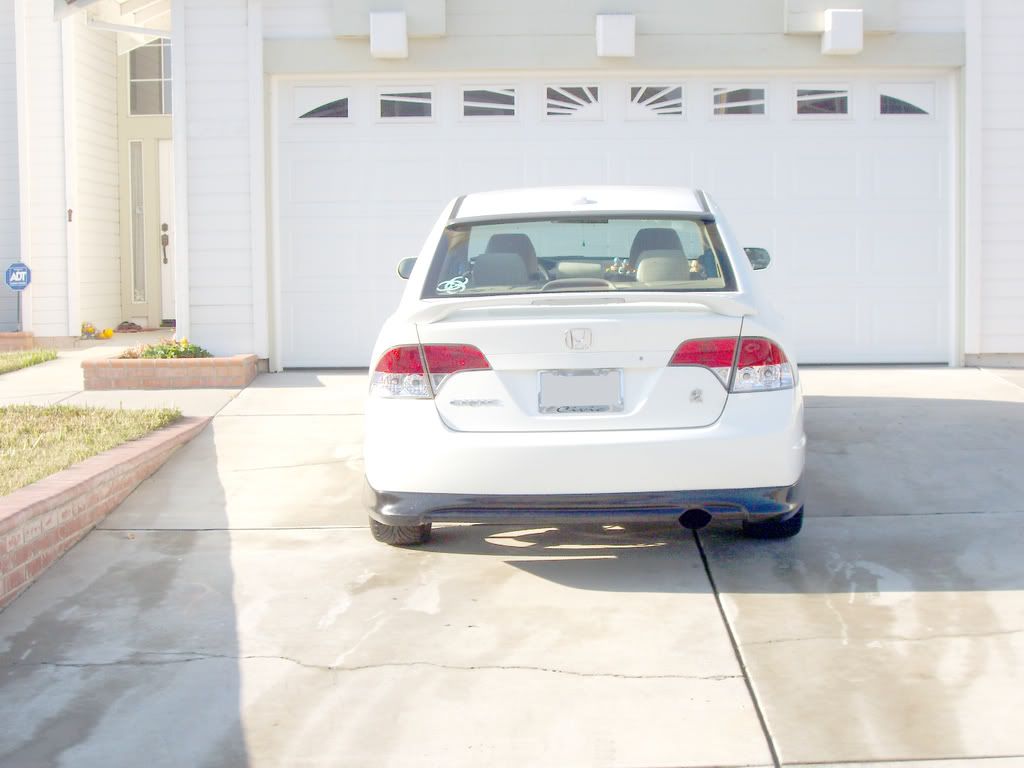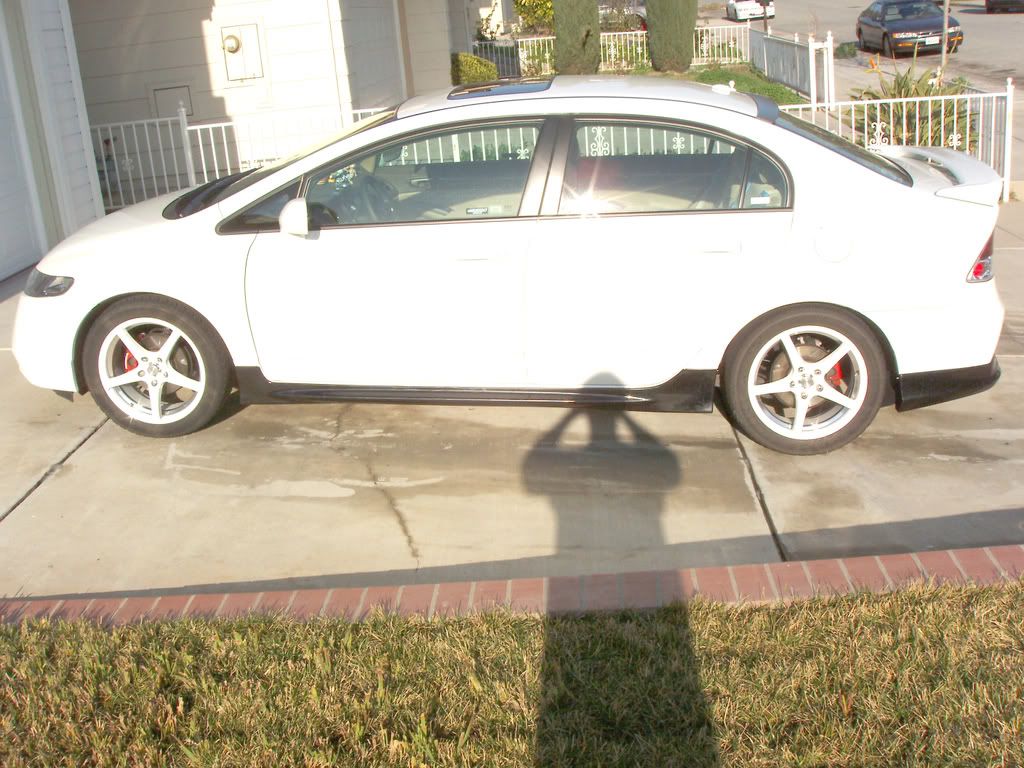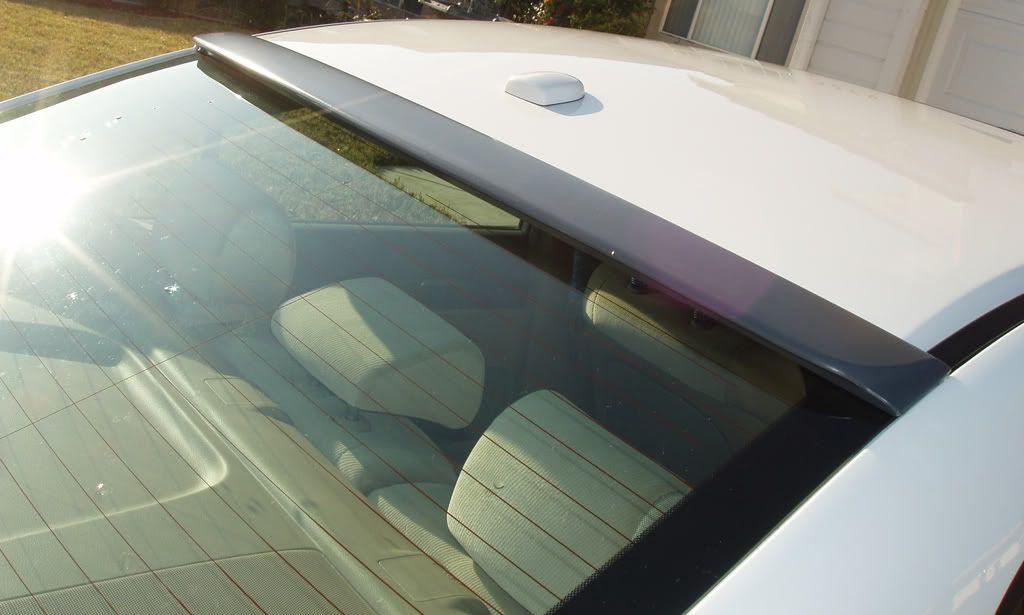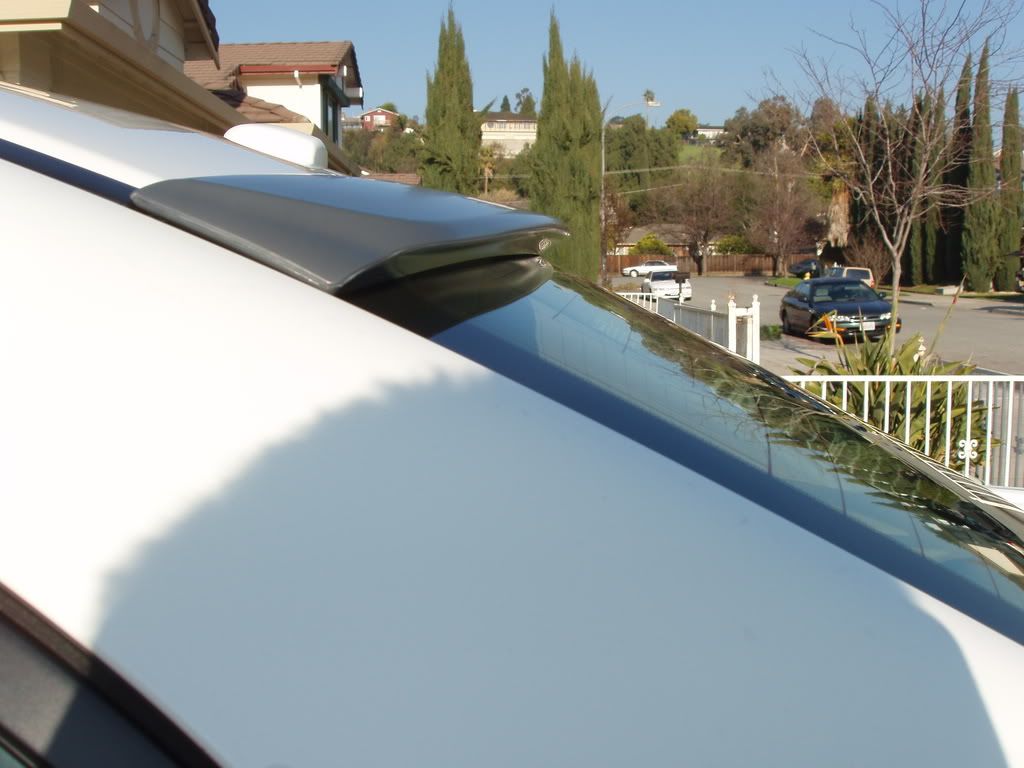 UPDATE with roof spoiler test painted:
BaseCoat+Paint in 3 coats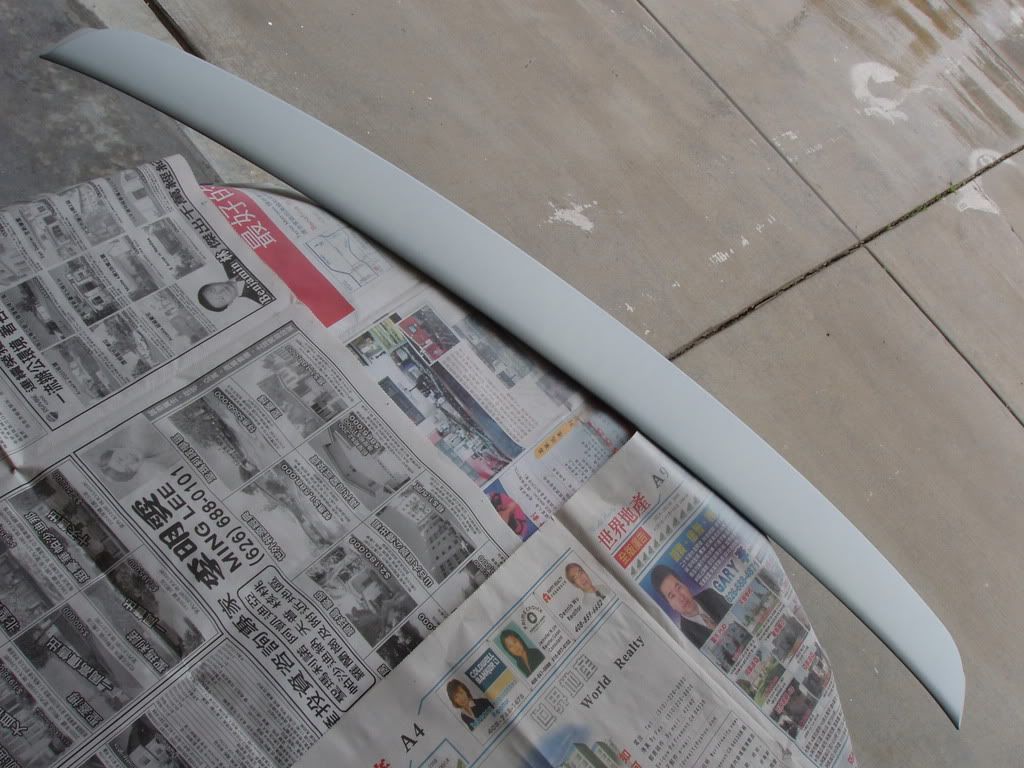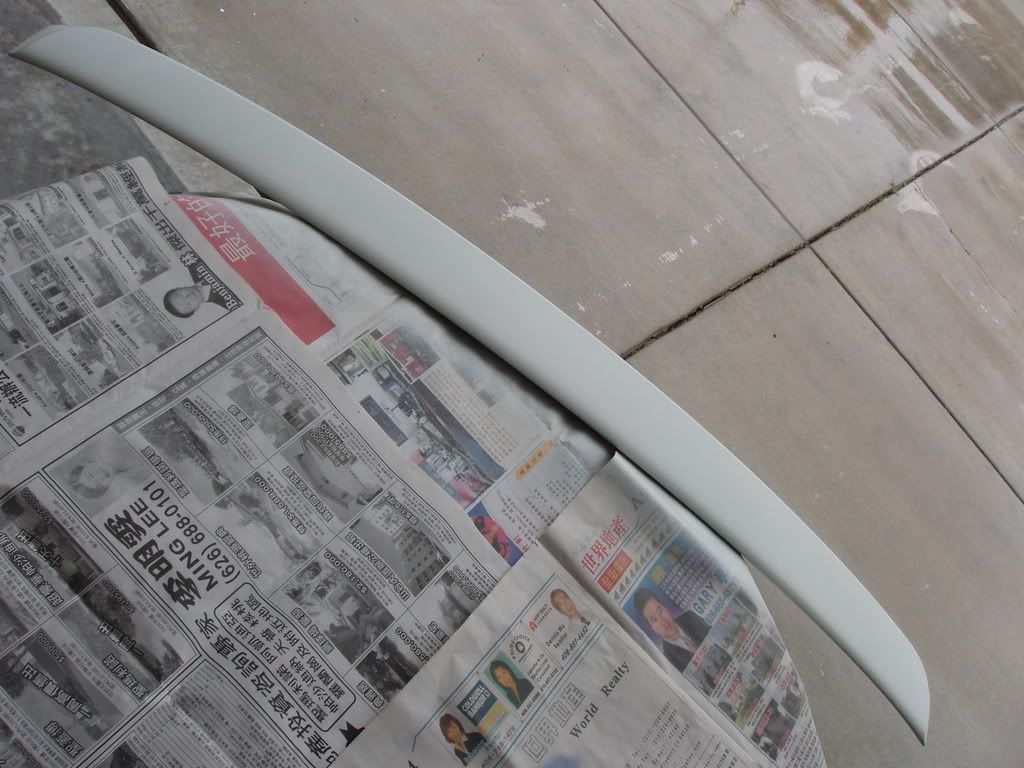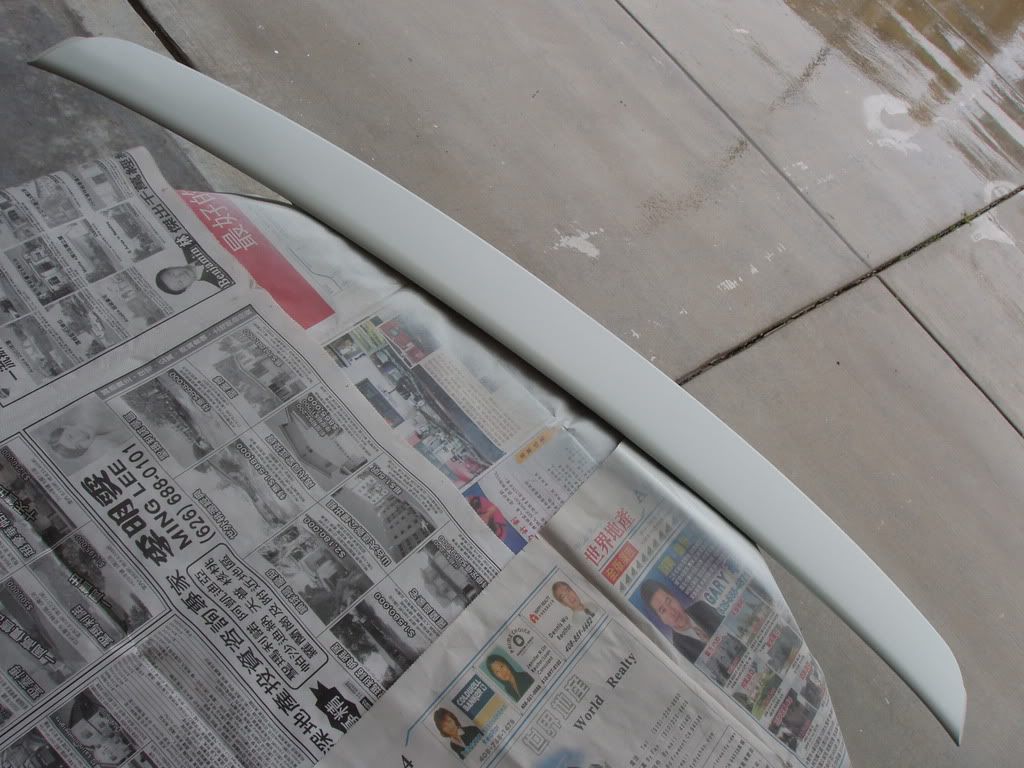 One Layer of ClearCoat 20 minutes after paint: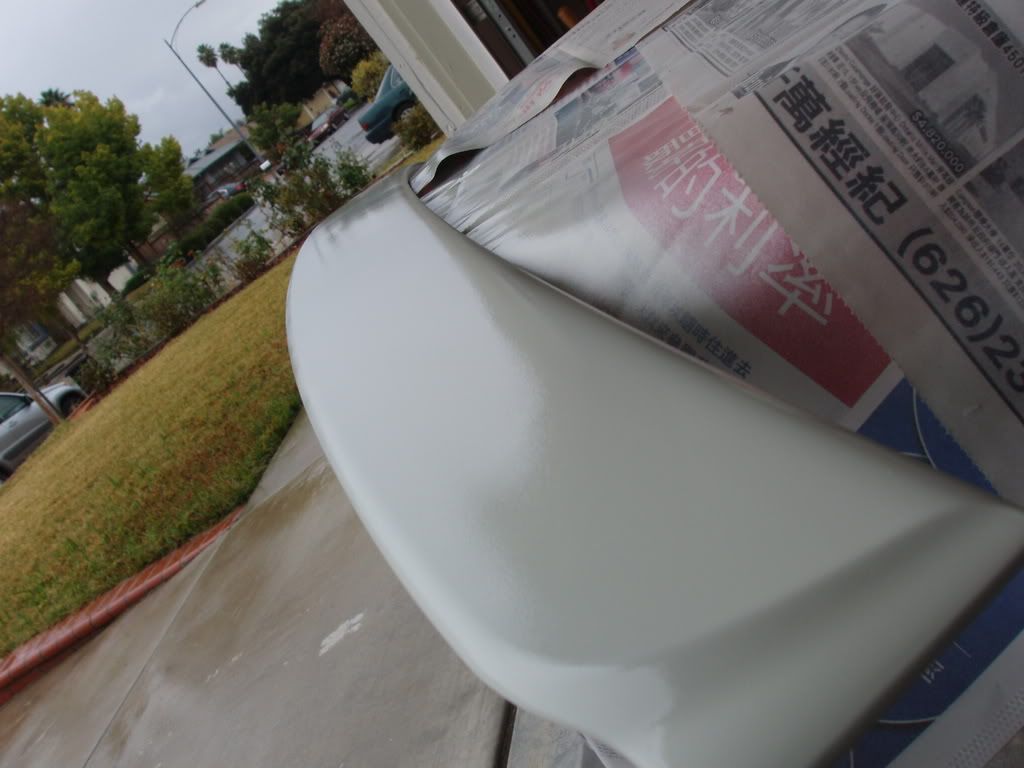 Car Without Roof Spoiler: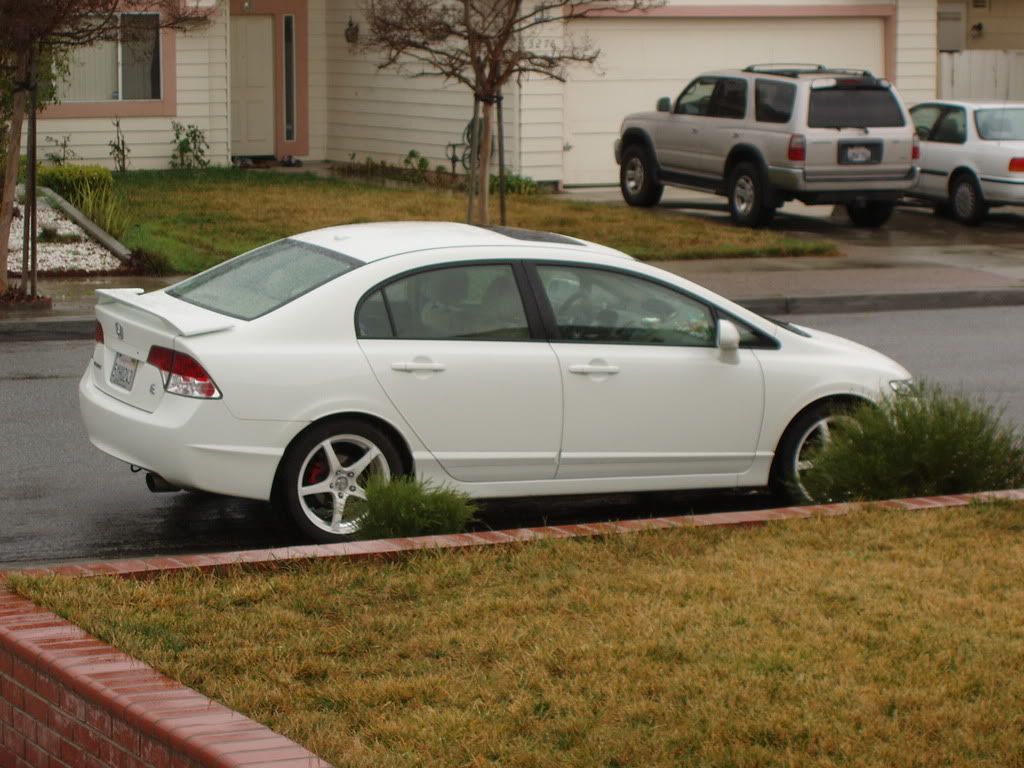 Car with Roof Spoiler After 2nd Clearcoat 1 day later: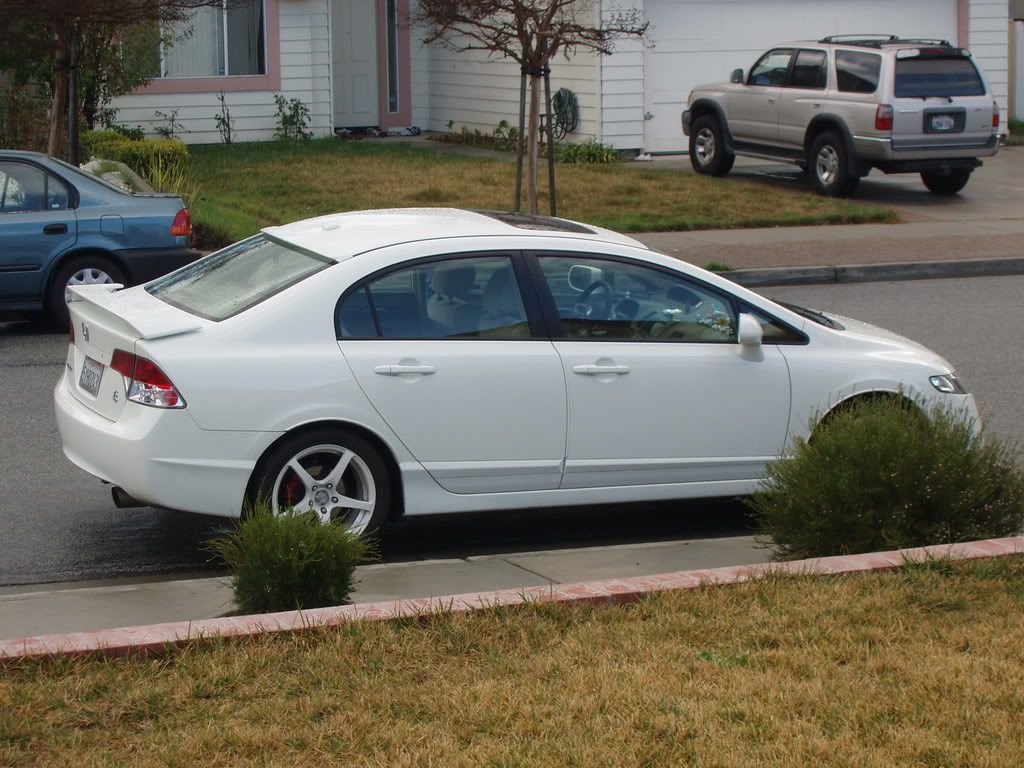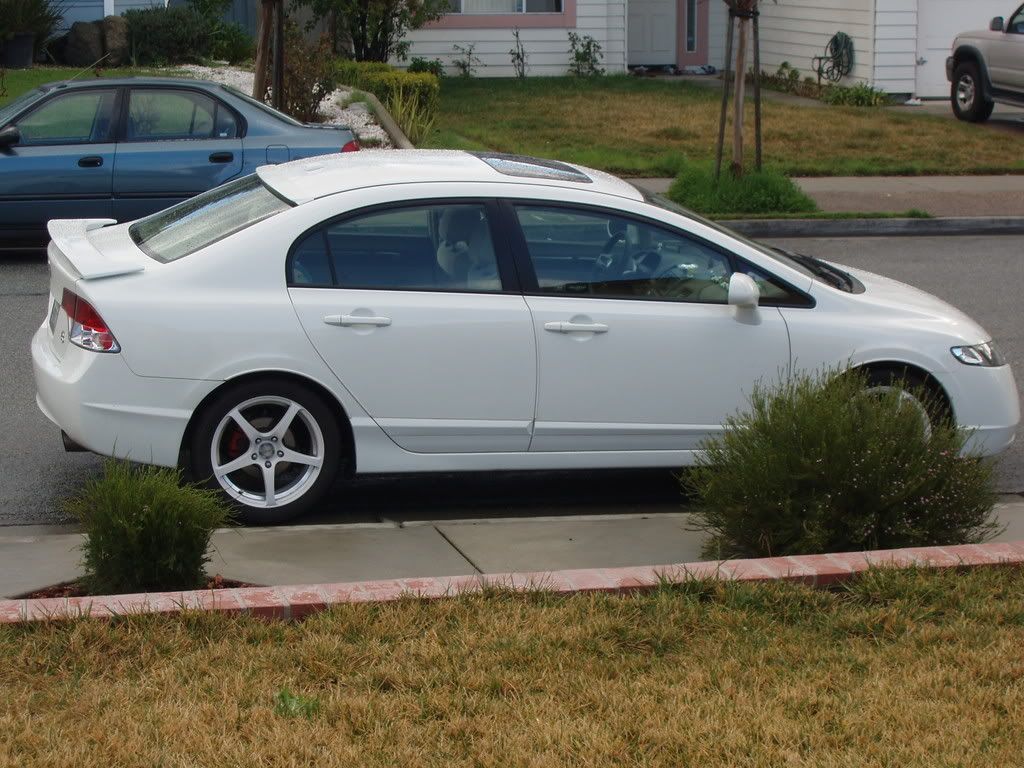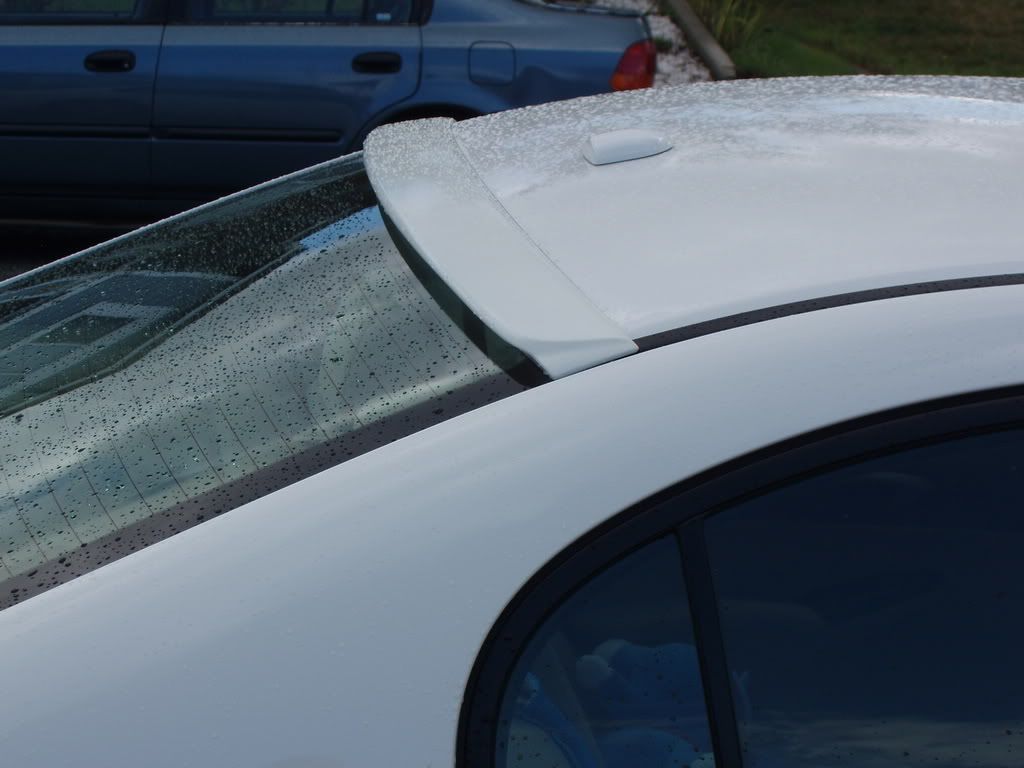 Stupid Roof Spoiler's Color Didn't Match So I sanded It Down To Repaint it With Correct Color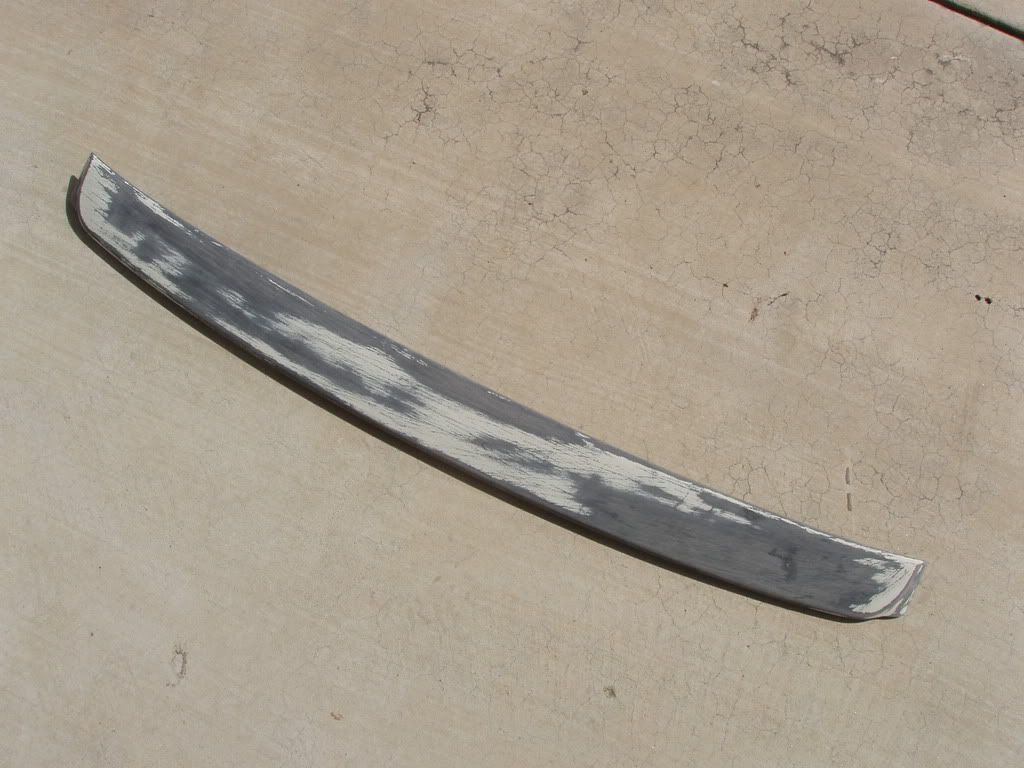 My Spray Gun: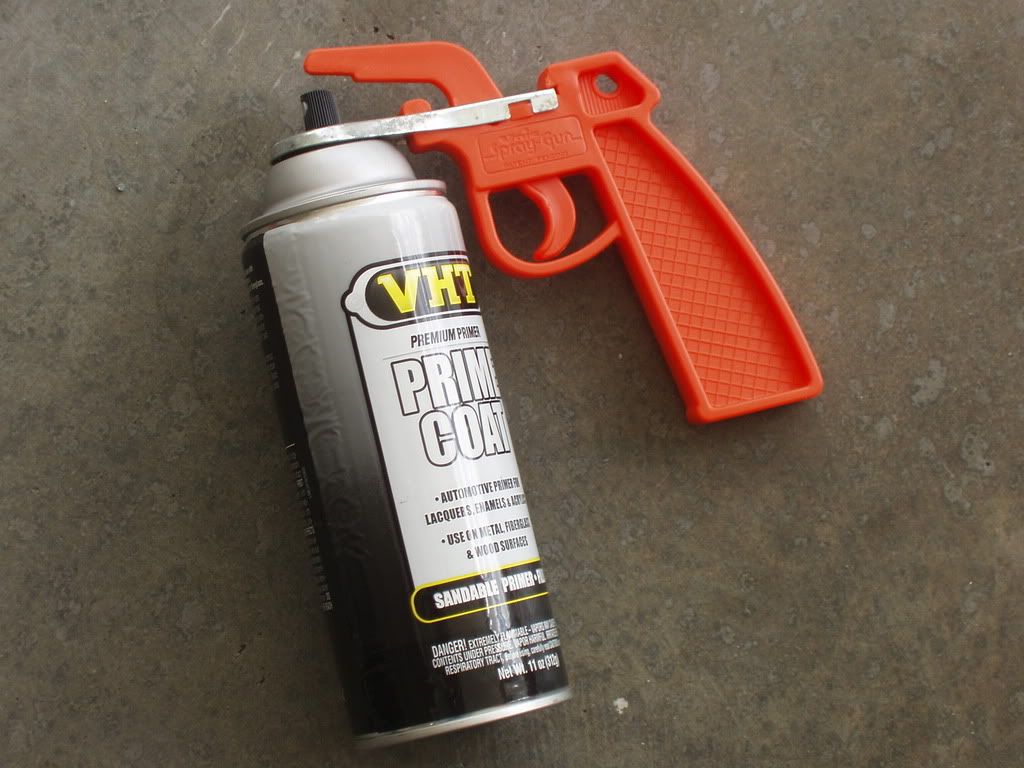 My Safety Equipment:
Sanded Rear Lip:
My Working Platform. (Not really a platform. just hung it on the garage so i can paint underneath the lips)
PRIMER'D The Rear Lip
PAINTED REAR LIP AFTER SANDING PRIMER!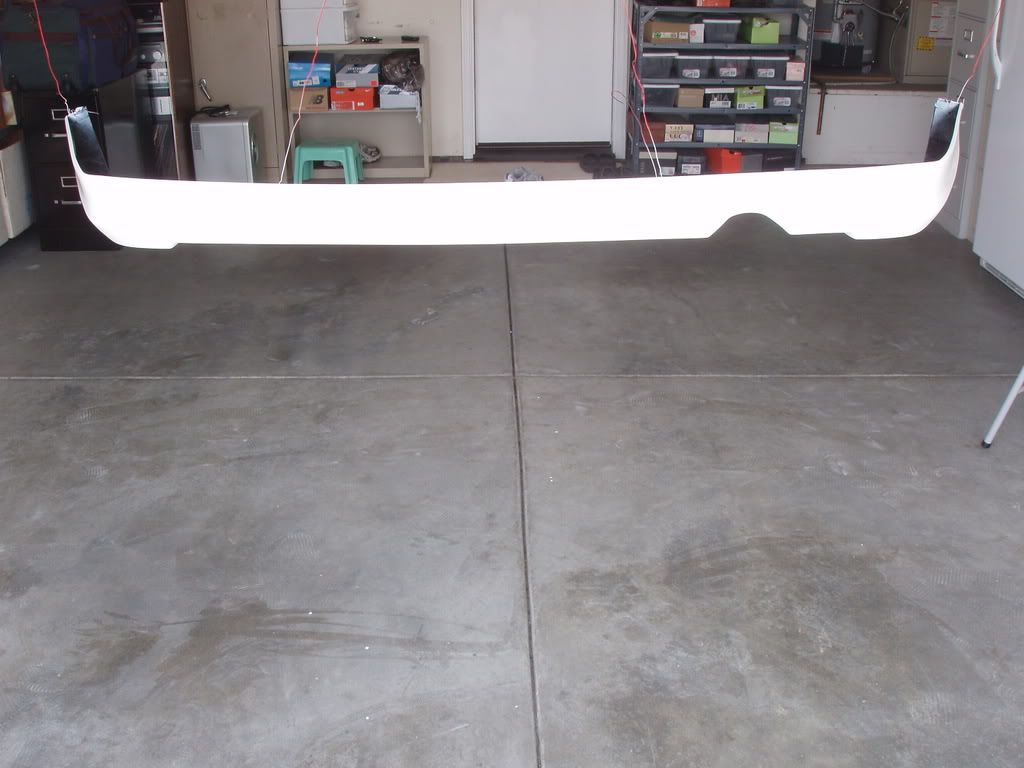 Came out better than I thought:
Second Time Test Fitting The Side Skirts. Finally Got The Skirts On Correctly Due To Lack Of Time. You Guys Can Compare To The First Time I Put The Side Skirts On And You Will See How The Middle Of The Side Skirts Sag In The Middle. A Little Heat Gun Fixed That.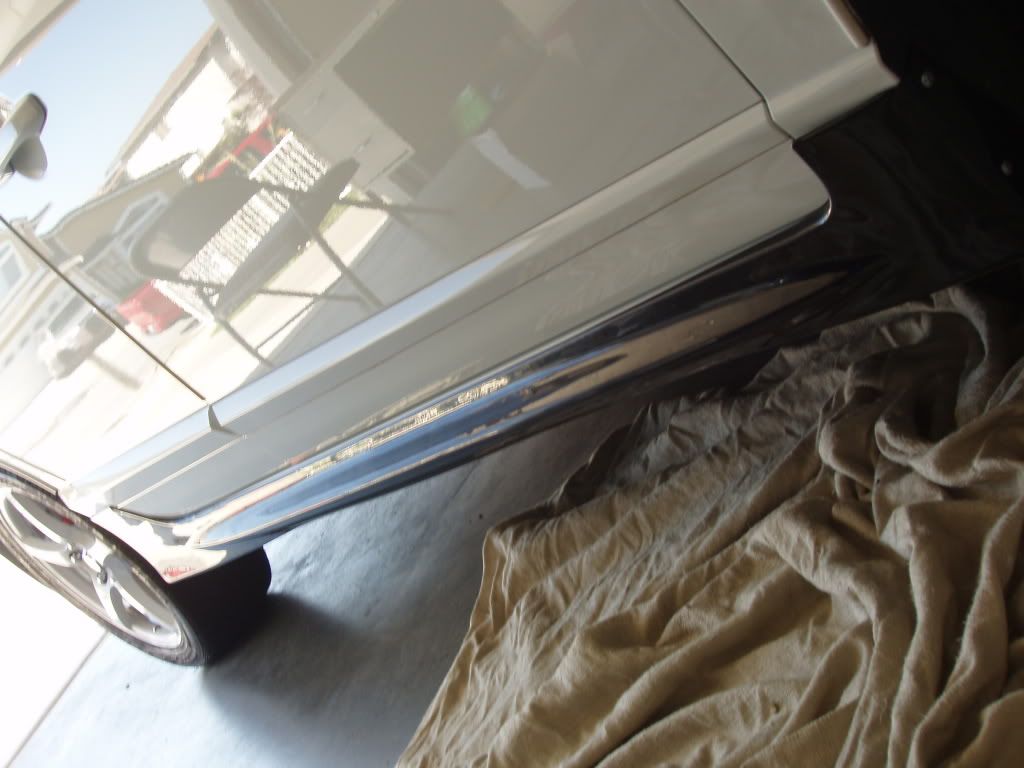 TADAA....Roof Spoiler With Color Matching This Time...[Car Was Clay'd Down And Waxed In This Picture]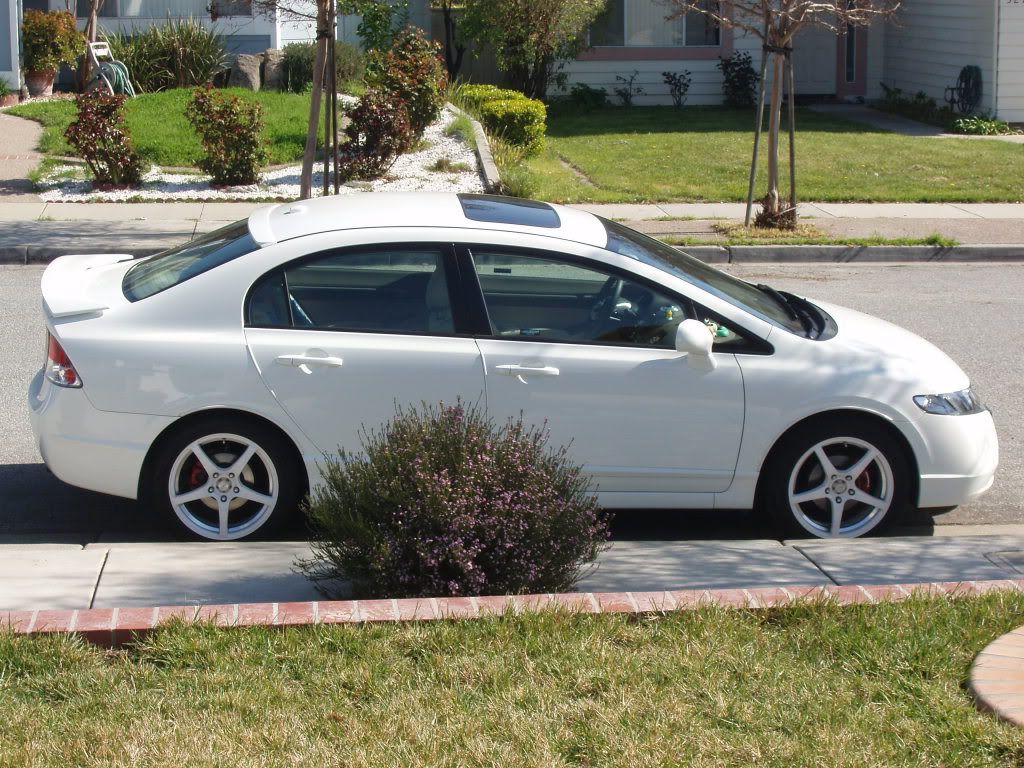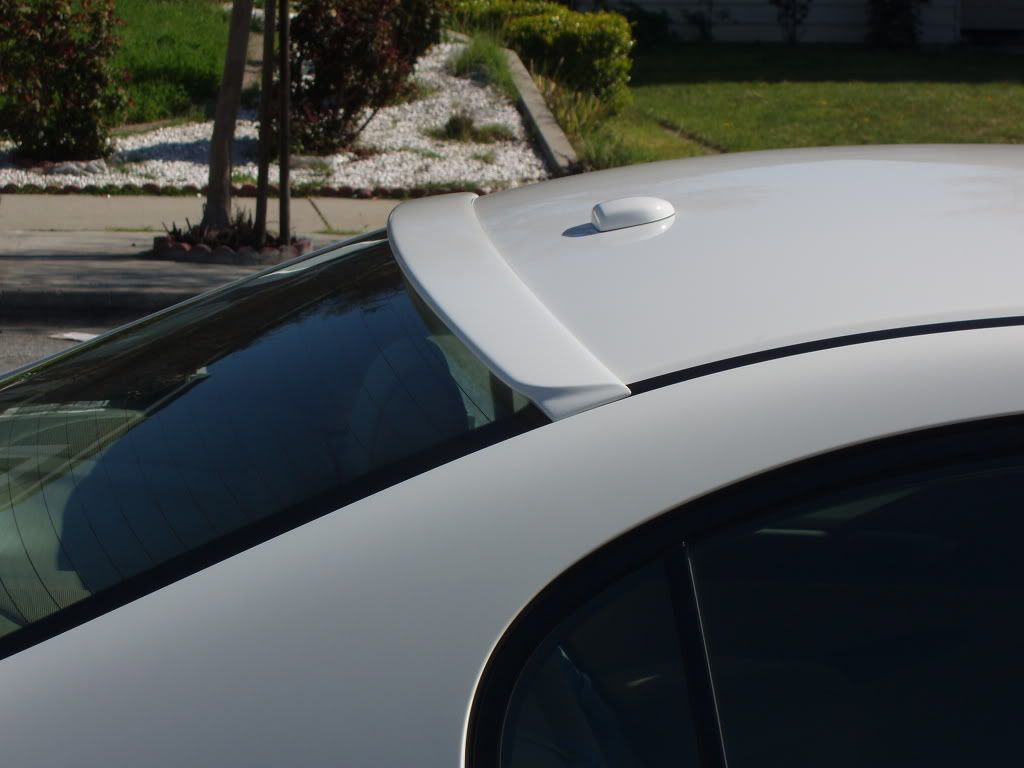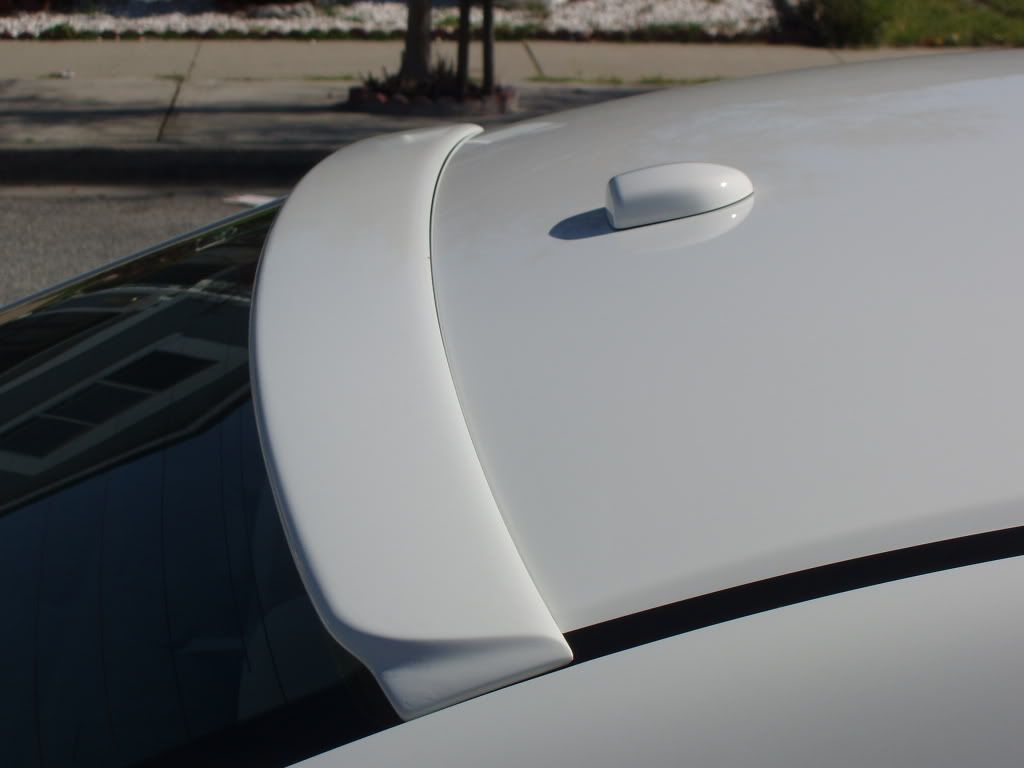 Finally Got The Rear Lip Done. Wasn't Sure How Well The Roof Spoiler Was Going To Come Out So I Waited For That. So After Painting The Rear Lip I Just Let It Sit In The Garage For A While For The Paint To Cure And Today I Used Rubbing Compound To Get The Gritty Feel On The Paint Away. Here Are Pix Of The Rubbing Compound And Polish That I Used.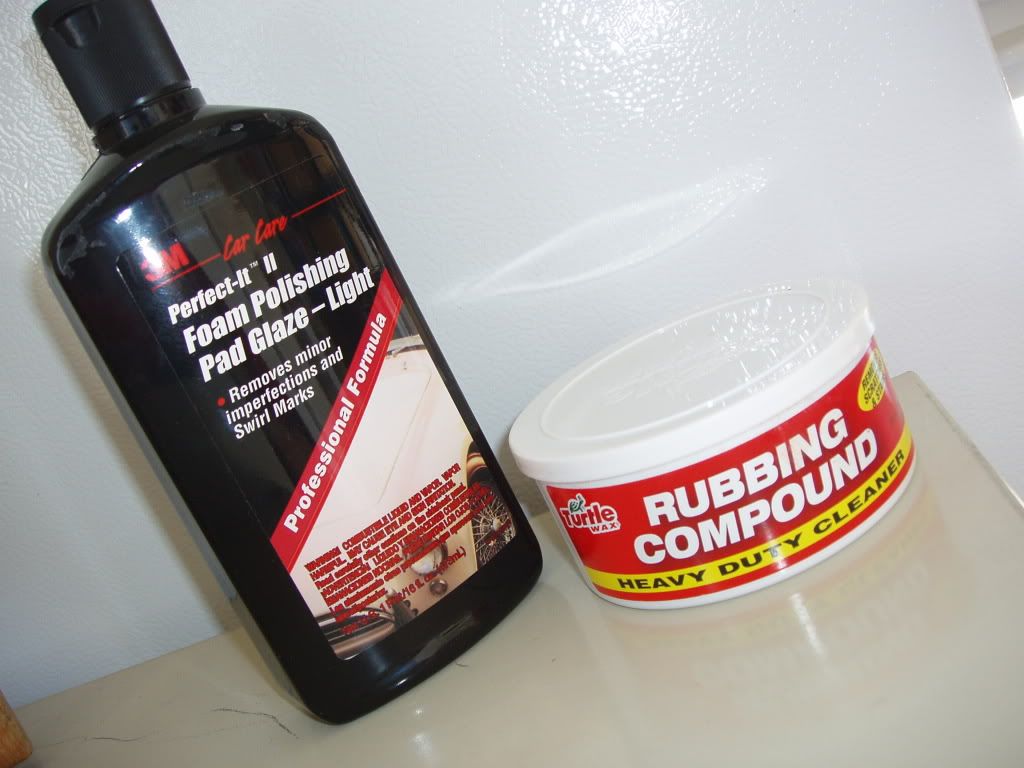 Here Is My Rear Lip Screwed Onto The Backyard Fence So I Could Put Some Force Down With The Rubbing Compound. There Was No Way To Rub With Enough Force When It Was Hung In The Garage Because I Needed Something Stable That Wouldn't Swing Around. Also Didn't Want It To Touch The Floor And Get All Scratched Up.
Okay So You Know How Thoes Spray Cans Are Equipped With The Child Safety Caps.... Well I Couldn't Get It Off With My Hands So I Just Hit The Cap Against The Table.... AND The Cap Just Partially Shattered...It Was Still Stick On The Can. I Was Like DANG IT These Things Are REALLY Child Safe.
OKay Enough Of Me Talking ... Here Are The Results Of The Rear Lip CLEARCOATED..Mmm SHINNY!!!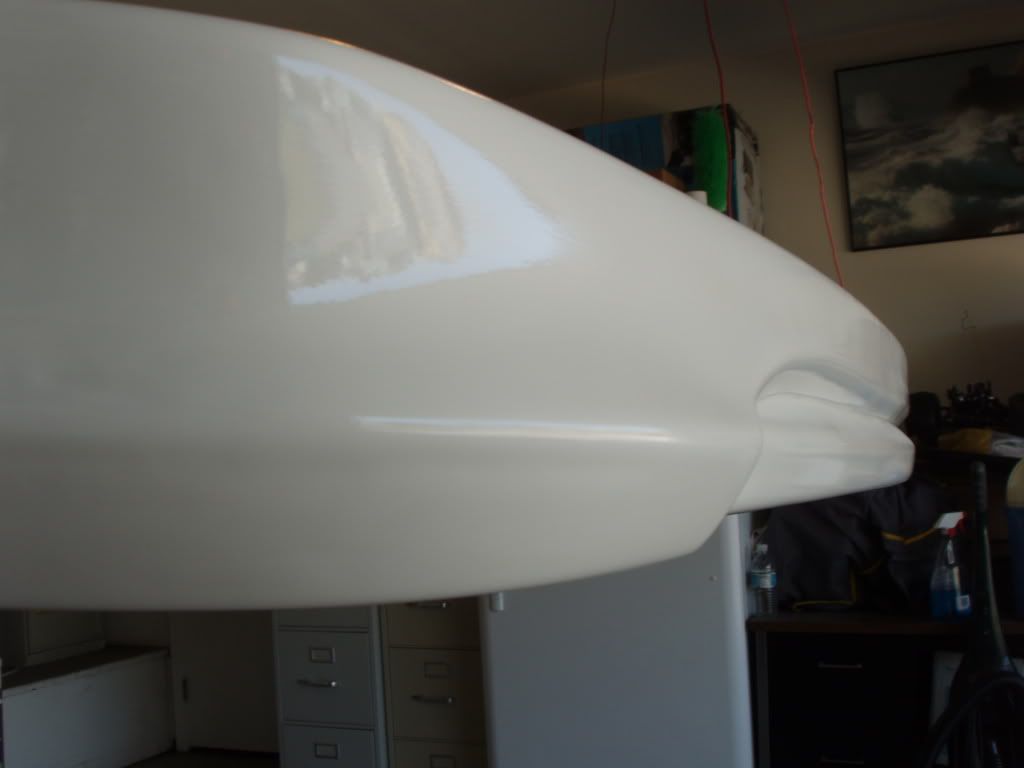 \
Started Sanding My Side Skirts Down. Here's A Quick Comparison:
WOOOT!! GUESS WHO GOT THIER HC1 FRONT LIP!!!
Heres A Test Fit On The Front Lip:
This Stuff Is Crazy Flexible. Here Is A Pix Of It Doing a 180 Degree Twist On The Floor. I Know Over At ProCivic They Only Have The One Made In ABS Material.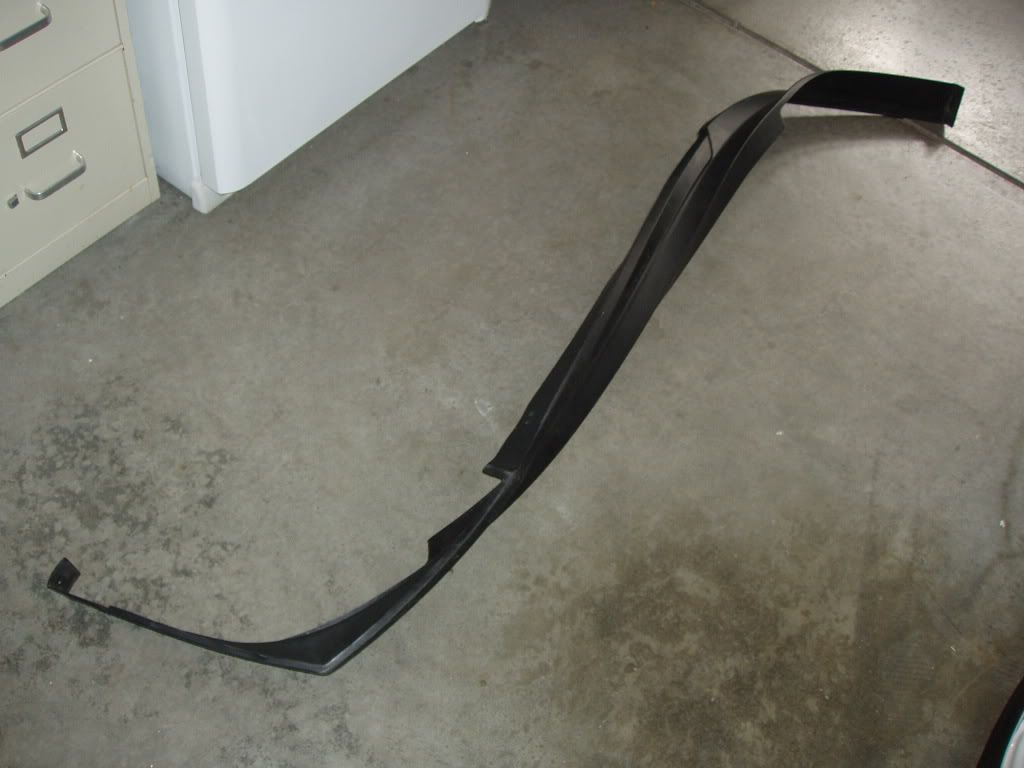 Mugen Side Skirts Painted. Everytime I Paint Something The Whole Garage Floor Turns White And Powdery.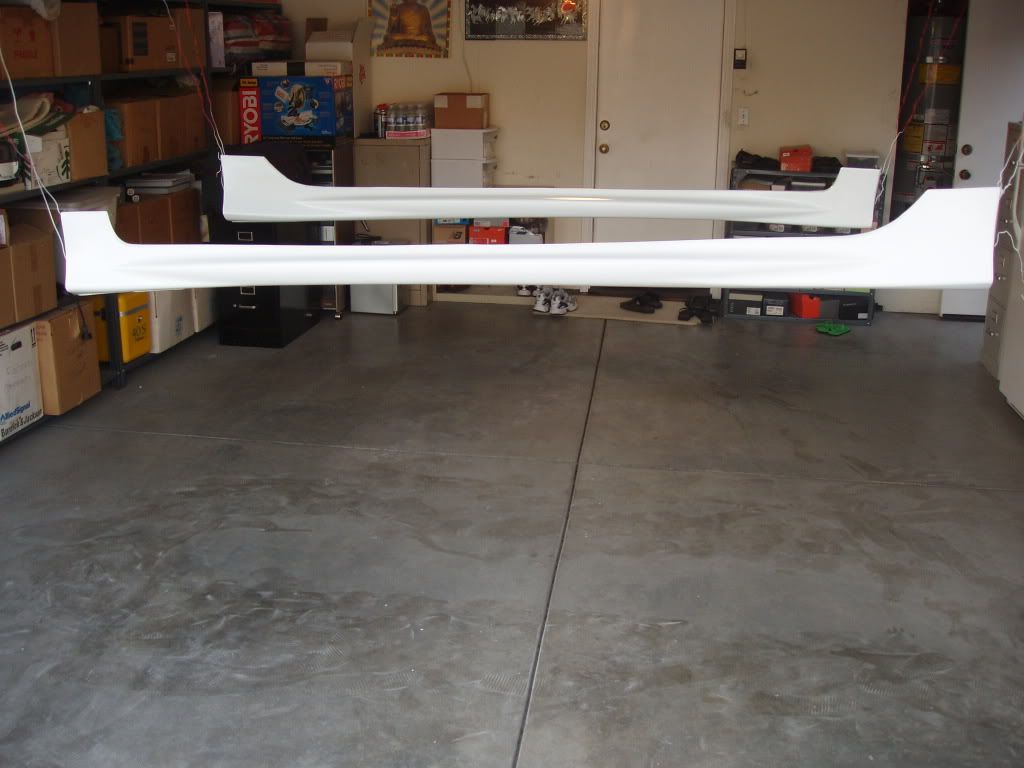 Surprise!!! MUGEN SIDE SKIRTS!!!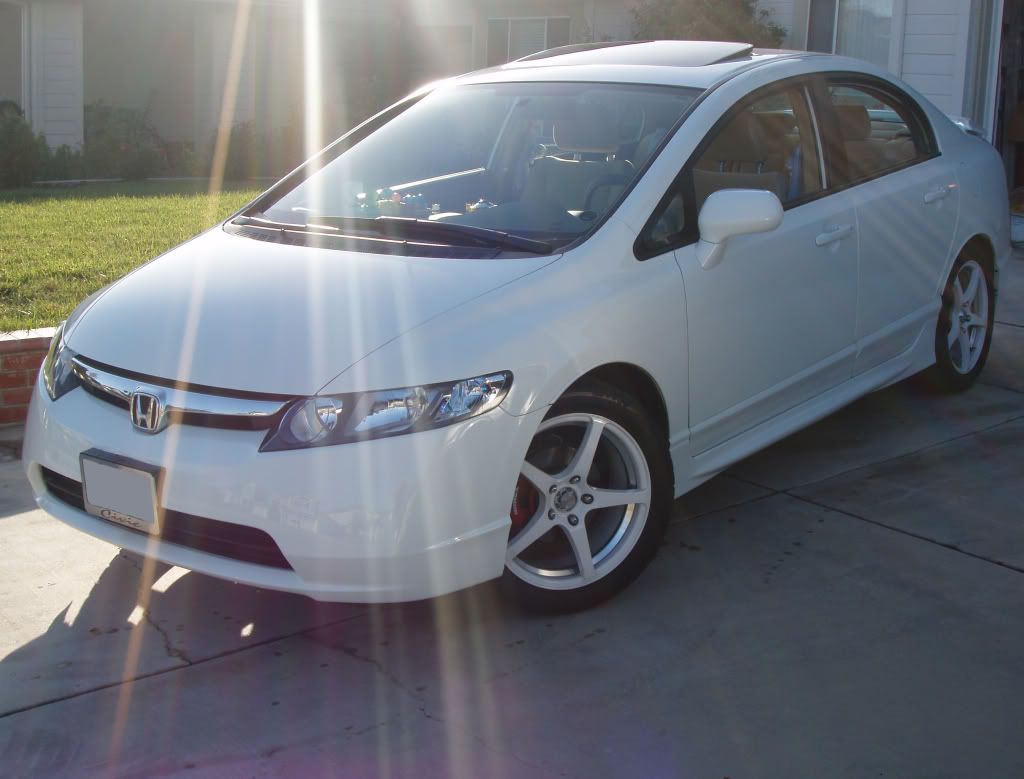 Painting My Front Grill On A Stick: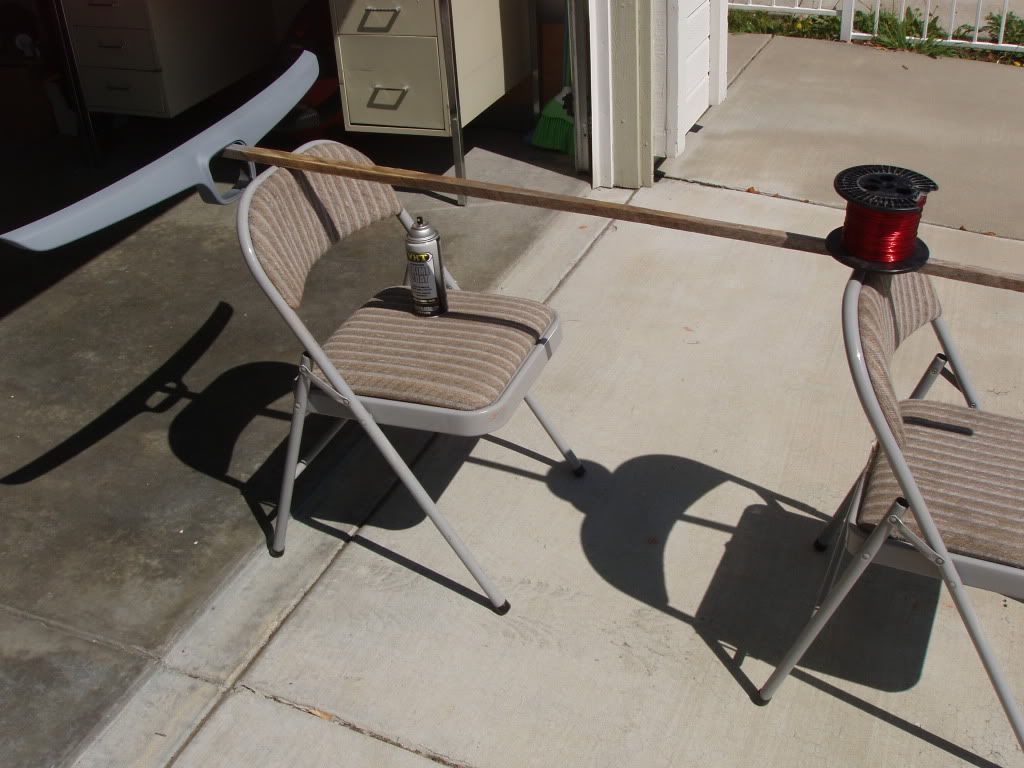 Latest Additions: Mugen Window Visors, Tinted Windows, HC1 Rear Lip, Exhaust Tip, Painted Front Grill.
[Note: Rear Lip and Front Grill Has Not Been Polished Yet But Side Skirts Have]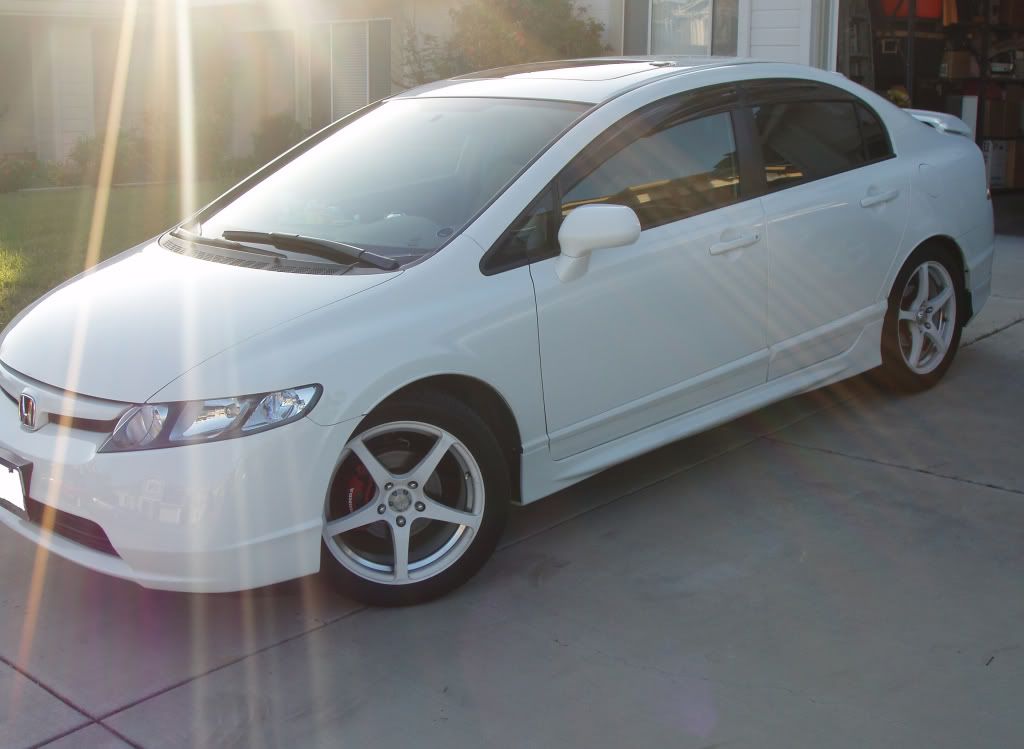 AND FINALLY!!! The Front Lip Is Complete!!!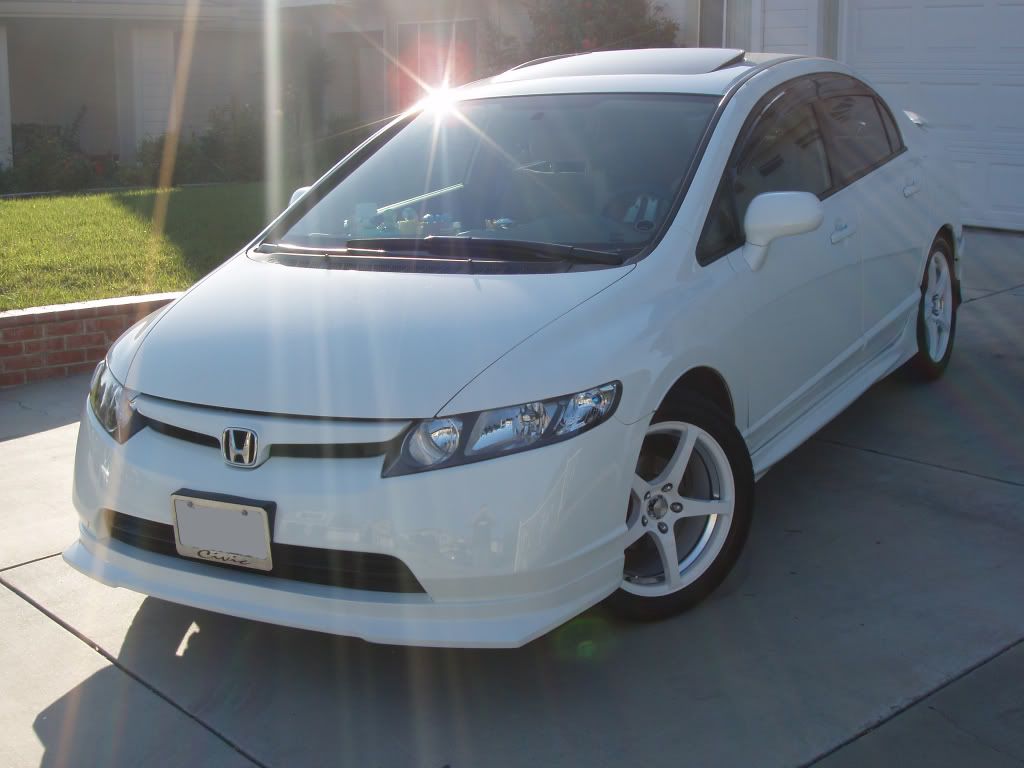 Dumped! On Some Progress Sport Springs =]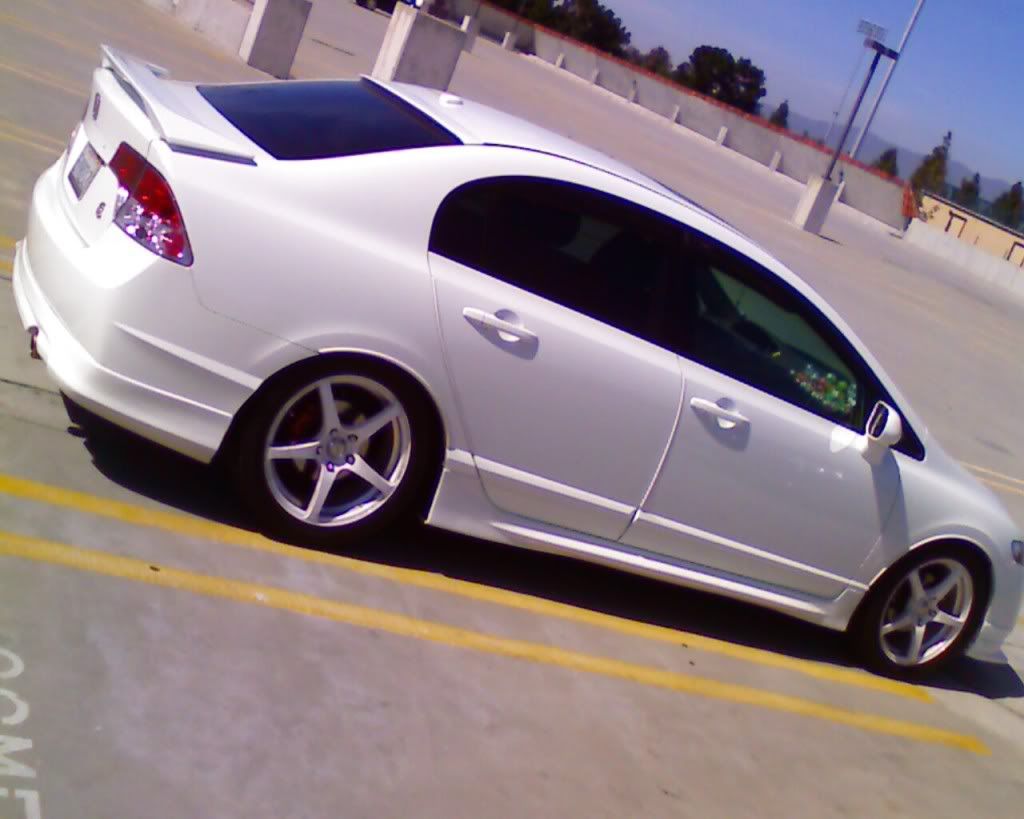 Mugen Visors are OFF...keke they are gunna get a sexy paint job. oh yeah first illustration of my fogs here too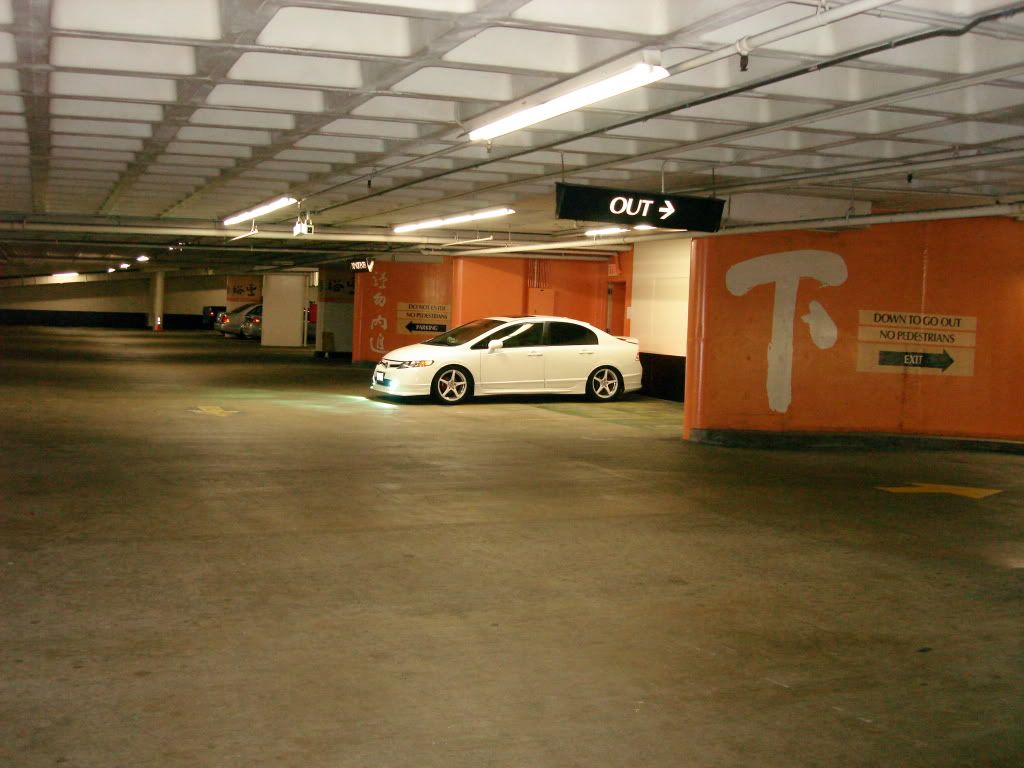 Here Are The Painted Visors I Promised Yall.
Update From last year. added hybrid mirrors, J-pillar vents to complement the mugen visors, and new tail lights like everyone requested. megan catback also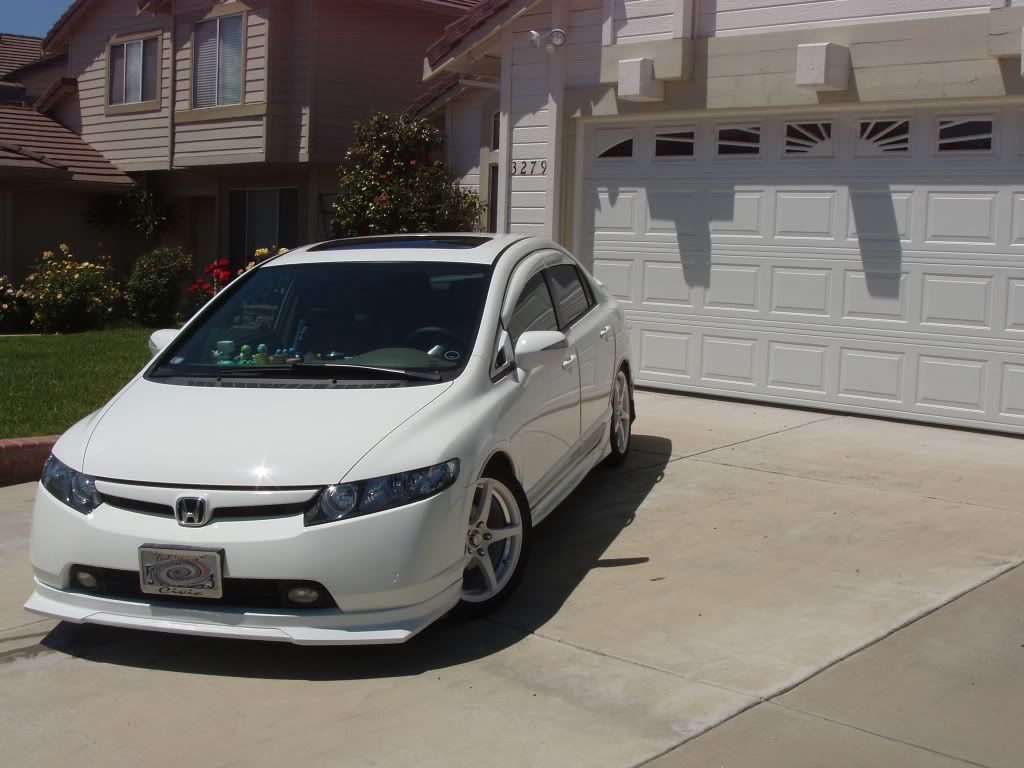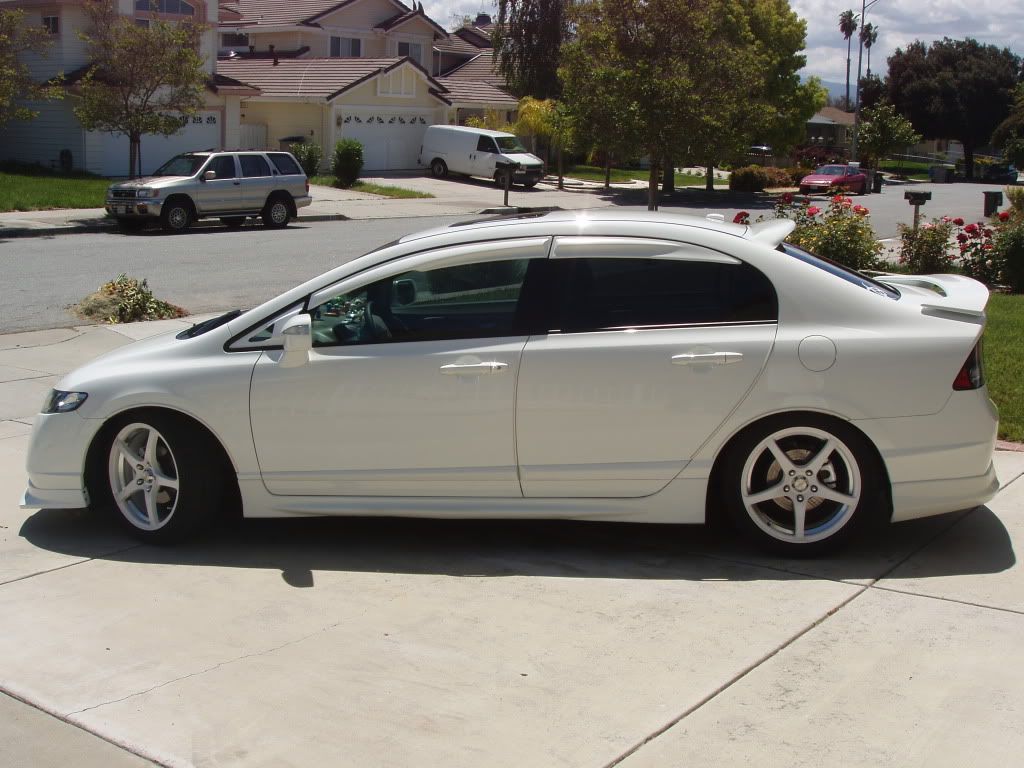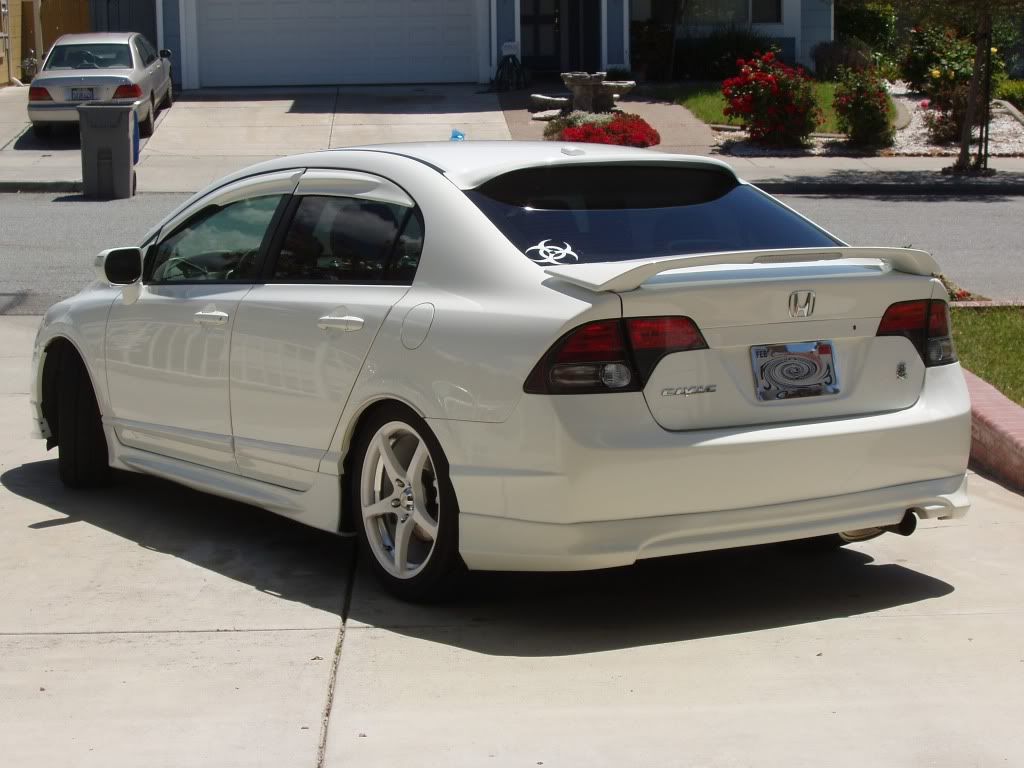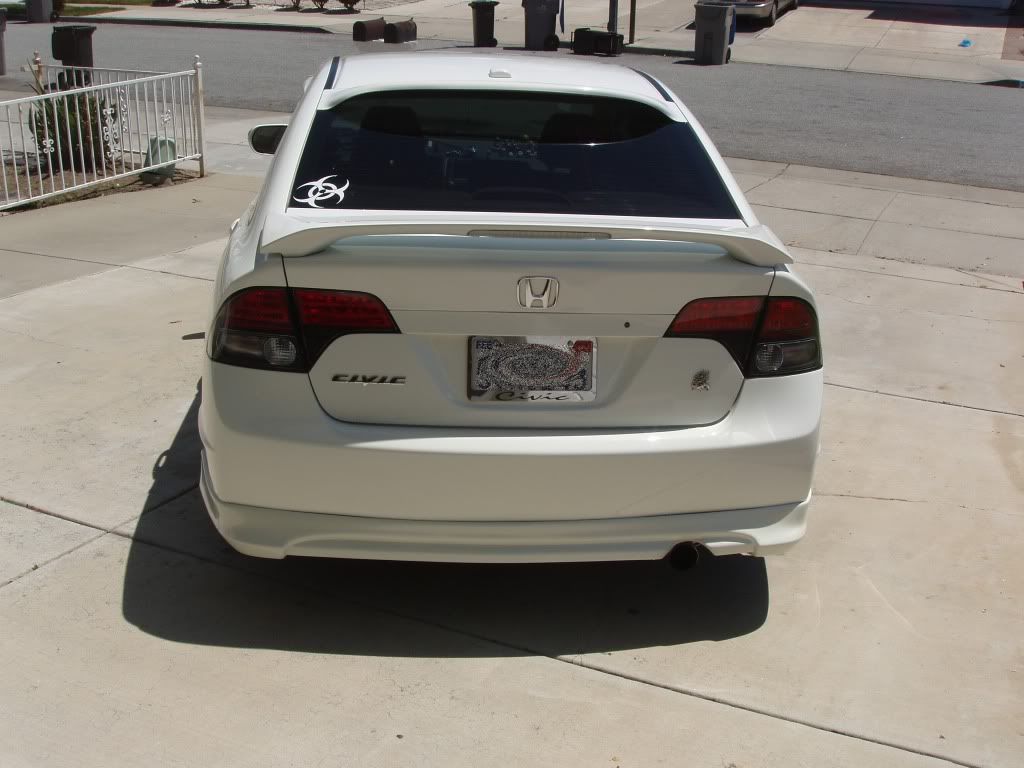 This Thread Is Too Cluttered And Takes Forever To Load Now So If You Wanna See More Pictures Of My TW Mugen Visors Click On This Link:
http://www.8thcivic.com/forums/insi...mugen-window-visors-here-pix.html#post5500794
TW Custom Painted Whale Tail
http://www.8thcivic.com/forums/inside-out/162478-custom-painted-tw-whale-tail-pix-included.html
.