·
Big Red Detailing #1 Fan
The Plane
​
How it came to an end on July 28th,2010
Totaled thread
http://www.8thcivic.com/forums/intr...purpul-january-5th-2007-july-28th-2011-a.html
Appearance
09-10 Front end Conversion
09-10 Crystal Black Pearl Non-Si Foglight Covers
Custom Painted Fiji Blue Pearl 09-10 Front HFP lip
HFP Sides and Rear lip
Honda Accessory Half Bra
GrafiXpressions Taillight redouts
20% tint All Around
Debadged Front and rear Si emblems and rear Civic emblem
Strut King front plate relocator
Retro-Solutions Retrofits
TSX projectors color modded
Custom shroud
Low-gloss Black housing
Xenondepot HID kit
Xenondepot 8000k D2C Bulbs
Nokya Yellow 9005/DRL bulbs
Super Brite Pure white rear license plate LEDs
WeatherTech Window Visors
Engine
AJP Turbo Kit
Precision Billet 6262 T3 journal bearing turbo

AJP Manifold w/HTC Coating
AJP 3" VBand Downpipe
Powder Coated Gloss Black 2.5" IC Piping
Anodized Black Precision Intercooler
44mm Silver TiAL Wastegate (4.35 psi)
Limited edition Flat Black HKS SSQV BOV
1000cc Injector Dynamics Fuel Injectors w/Plug and Play clips
Walbro Fuel Pump
Purpul Blox Vacuum Block
Hondata 4 Bar Map Sensor
Tapped Oil Pan
Gold Foil Wrap
T4 Turbo Blanket
AEM Boost Solenoid
NGK Iridium 2-Step Colder Spark Plugs (BKR9EIX gapped at .022")
Hondata Intake Manifold gasket
MAF delete
OBII IAT Sensor~Flash Pro
E-tuned by Soxfan and Dynoed 397whp/270wtq @ 8psi (Base tune)
Dynotuned by Derek @ Innovative Motorworks 432hp/[email protected] (Final Tune)
P2R Throttle body Gasket
Allstar Performance Breather Tanks
Skunk2 Mega Power RR 76MM exhaust :lildevil:
Skunk2 Radiator Hose kit
Skunk2 Radiator Cap
Dip-Tech Coated Valve Cover Burpul over Carbon Fiber Pattern
Purpul T1R B-Max Oil filler cap
Black OEM Intake Manifold cover
JDM Black Civic Type-R Oil dipstick
Password:JDM Purpul Battery Tie Down
Odyssey PC 680 Battery
Buddyclub Racing Spec Condenser
Innovative 75a Motor Mounts
Competition Clutch Stage 4 Clutch and Pressure plate
Mugen Quck Shifter
Wheels/Suspension/Brakes
17x8 + 38 Enkei Evo VIII Custom Green
~245/40/17 Hankook V12s
Haswgawa Black lugnut
Mcgard Wheel locks
Black McGard Wheel lock covers
Project Kics 5mm Wheel Spacers (front)
Sold Wheels
stock 17x7
HFP 18x7
Enkei RPM2 18x8
Gram Light 57F Powercoated Black with a blue lip 18x8.5 +45
Gold Advan RGII 18x7.5 +45
Matte Black Work VS-XX 18x8 +38
Gunmetal Volk CE-28 18x8.5 +30
05-06 Acura RSX Type-S wheels 17x7
Enkei RPF1 17x9 +35
Tein Basics Coilovers
Ingalls Front Camber Bolts (F~0)
Skunk2 Gold Camber Arms (R~-3)
Front and rear fenders rolled
CT-E Adjustable Rear Swaybar
Wilwood Dynalite Big Brake Kit
2 Front Black 4 piston calipers
12.2 inch slotted & drilled front rotors
Wilwood Braided steel front brake lines
Hawk HPS Pads Front and Rear
Interior
XLR8 Dual Gauge Cluster
AEM Wideband UEGO Gauge
AEM Tru-Boost Controller Guage
StrutKing Dead Pedal
Blox NeoChrome Limited Edition 490 Spherical Shift Knob
Blue Bride custom shiftboot
Plastidipped Shifter base and E-brake handle
Honda Accessory All-season floormats
Honda Accessory Trunktray
270mm Broadway Flat Rear View Mirror
http://www.8thcivic.com/forums/introduction-pictures/140015-black-blue-shoot.html
http://www.8thcivic.com/forums/introduction-pictures/114800-fbfg-do-work-labor-day-shoot.html
http://www.8thcivic.com/forums/introduction-pictures/165385-kick-rocks.html
AJP Turbo kit install
Timeline:
Brand new and bone stock
First mod:XenonDept HIDs
Gram Light 57f Time attacks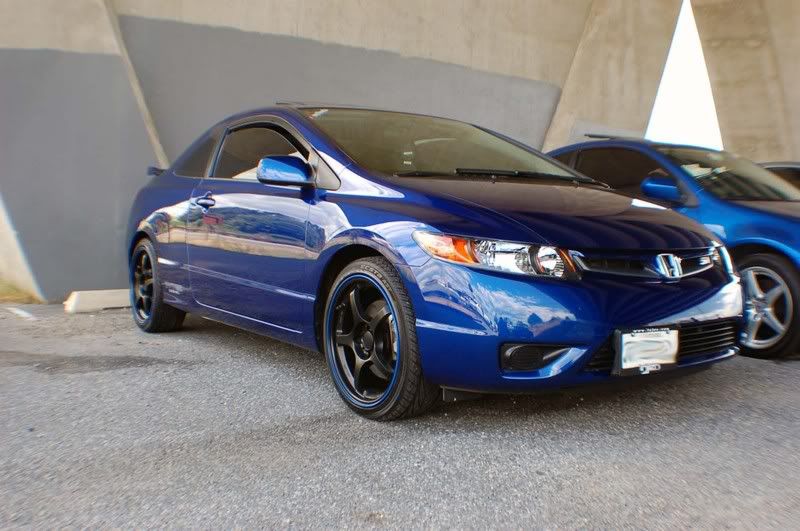 Full HFP lipkit,Wilwood Dynalite Big Brake Kit,Fully Painted NHBP Grille
05-06 Acura RSX Type-S Wheels,Retro-Solutions TSX retrofit Color modded,Redouts And Race Coated Wrinkle Black Valve Cover
Sold the Gram Light 57F and picked up a set of Advan RGIIs
After only about two months,I decided to part ways with the Advans and pick up a set of Work VS-XX 18x8 +38 in Flat Black
Do Work,son!
Stage 2 Fly-by
Innovative 75a Motor Mounts installed
Dyno Day @ Swift Racing Technology 8-8-09
Mods: CT-E SC Stg2 w/base map,Injen CAI,Skunk2 header and Apexi WS2
Sold the Apex'i World Sport II and picked up a Skunk2 MegaPower R 70mm
Password JDM Powerchamber aka Whale penor :eyebrows:
Dyno
[email protected]
Moore Automotive 1-9-10
Mods: CT-E Stg2 w/ Custom MagnEsium tune,PWJDM Powerchamber,Skunk2 header and Skunk2 70mm
FULL RACE 3inch !
Alittle teaser of things to come. Works gone,Hello Volks!
The much awaited mounting of the CE28s
Dip Tech Coated Valve Cover Burpul over Carbon Fiber Pattern
APJ kit install
Mr. Civic98Turbo does not approve cause he is a hater :facepalm:
AJP start up
October 2010 Ride Of The Month
hsnap:
Added Honda Accessory Half Nose mask
Sold the Full race exhuast to BullieDog and picked up a Skunk2 76mm :lildevil:
January 29th,2011-Innovative Motorworks Dyno Day
February 2011- 09-10 Front End Conversion
Traded the CE28s for 17x9 +35 Enkei RPF1's w/ 245/40/17 Dunlop Direzza Star Specs
March 2011
Custom paint Fiji Blue 09-10 front HFP lip installed
Valorshift Steel Series Shift knob-Mag Blue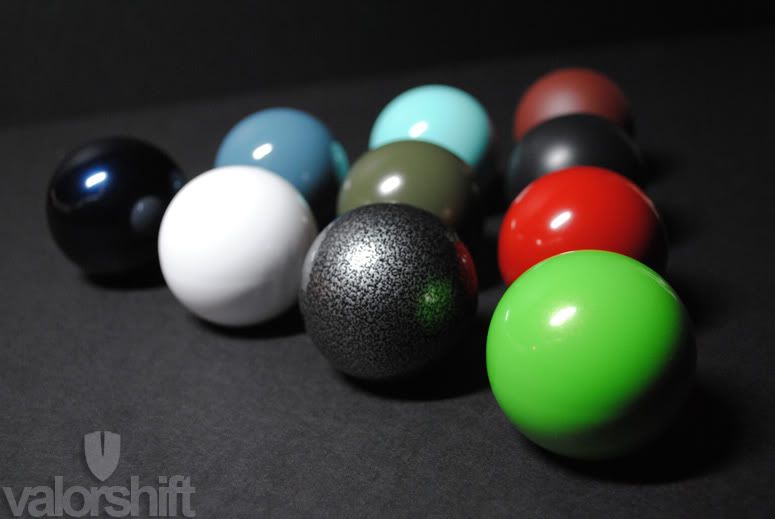 14.4 @ 110
April
Professionally detail by Hill City Auto Detail :cheerleader:
A side by side comparison
Before
After
Finished product
May 22nd
Maryland International Raceway
13.40 @ 113.56
13.25 @114.06
Sold the RPF1s and Pick up a set of Green Evo VIII wheels from 02civic_rida