Well guys, the time has come for me to become a big boy. I'm not doing a complete Full-Race kit just yet but I will be running the heart and soul of a Full-race kit....The manifold and downpipe. The FMIC will be coming in the spring. Here are some pics of a REAL manifold. I will update the thread as the build progresses. Thanks Aaron and Geoff. You guys are awesome!!!
Mod list
Garrett GT3076R turbo
Full-Race manifold
Full-Race downpipe with recired FR dump tube
TiAL V44 wastegate
Skunk2 70mm exhaust
GReddy IC and piping
HKS SSQV2 BOV in quiet mode (removed fin insert)
Walbro 255 HP pump
Injector Dynamics 1000cc injectors with PnP clips
Comptech crushed FPR with 70psi base pressure
Hondata FlashPro
Hondata 4 bar MAP sensor
Hondata boost control solenoid
Comp Clutch stage 4 sprung clutch
Stock flywheel
Boomba torque mounts
Corsport short shifter
Corsport shifter cable bushings
AEM IAT sensor with MAF delete
Custom 3" intake with Apexi Power dry element filter
NGK BKR9EIX plugs (2 steps colder)
Modified PCV vented to baffled catch can and then vented to atmosphere
Added recently
Enkei RPF1 wheels 18x8 +35
ISC coilovers
Hawk Ceramic brake pads all 4 corners
Updated pics. Manifold with 2200* HPC coating. :dancing: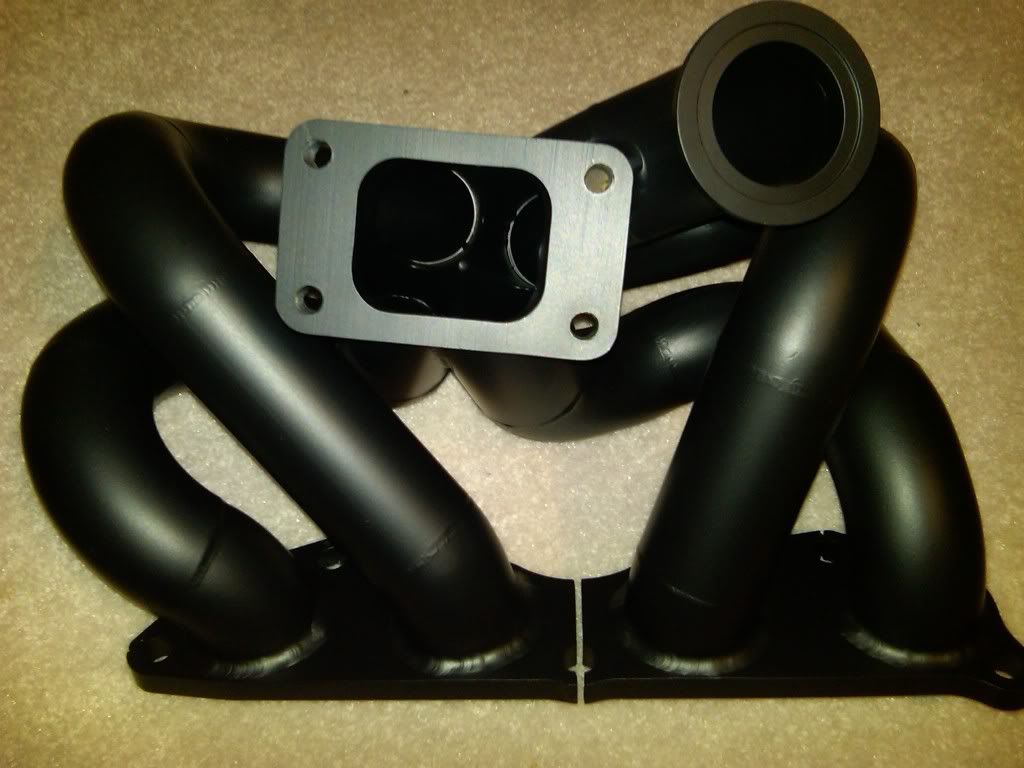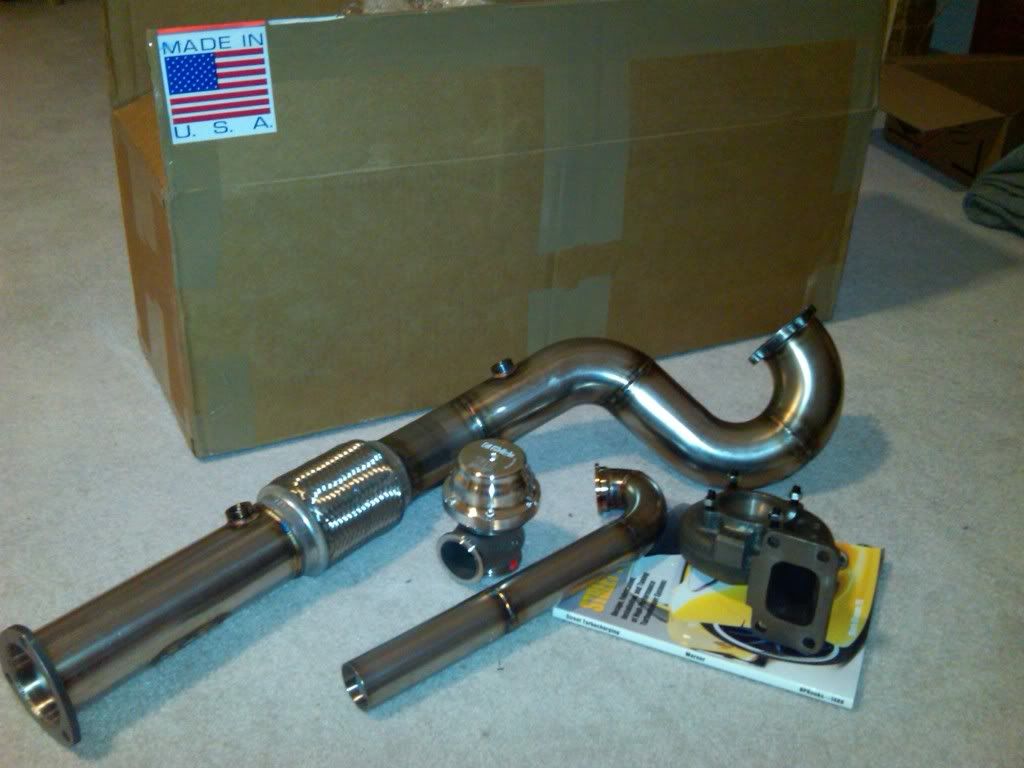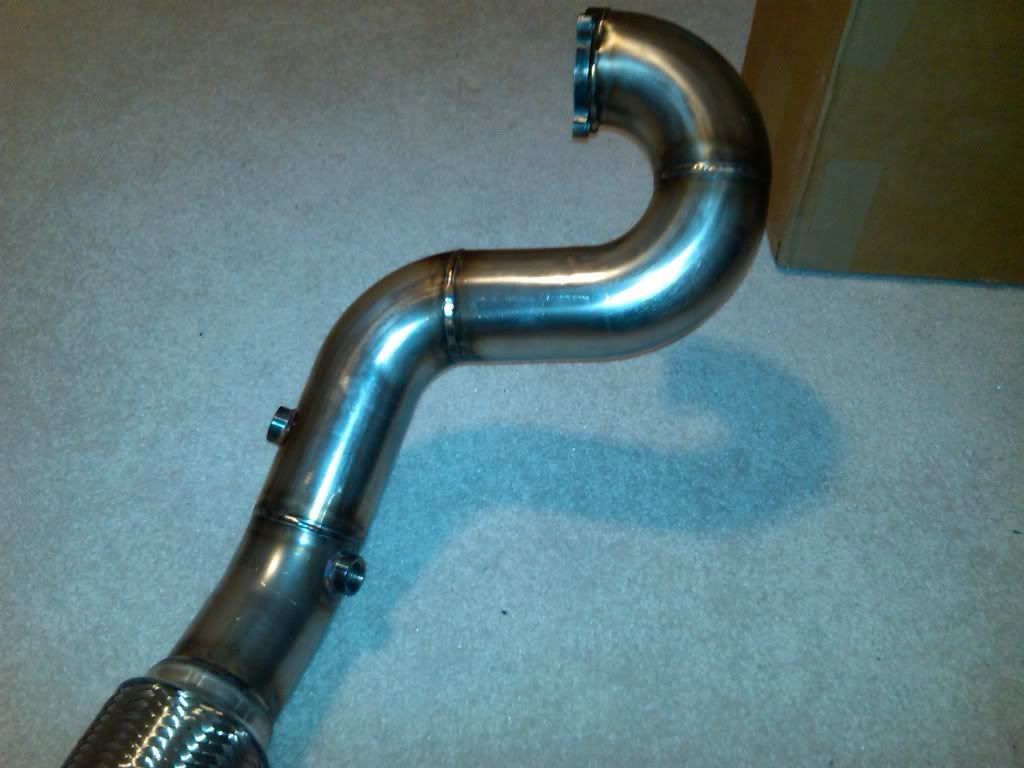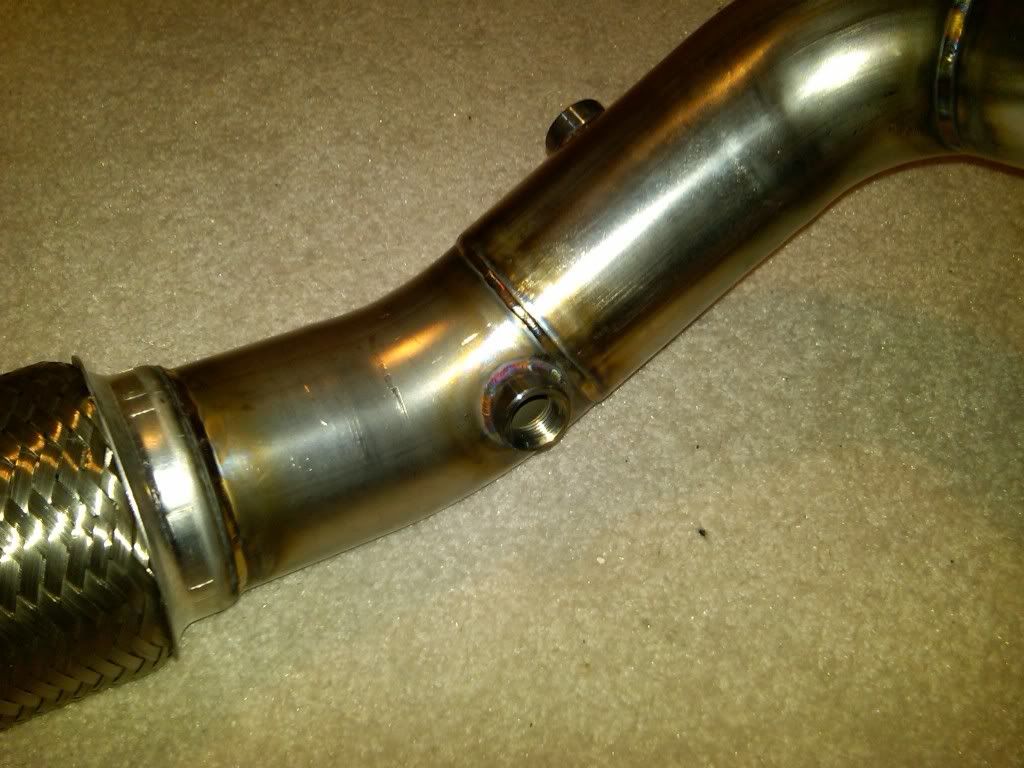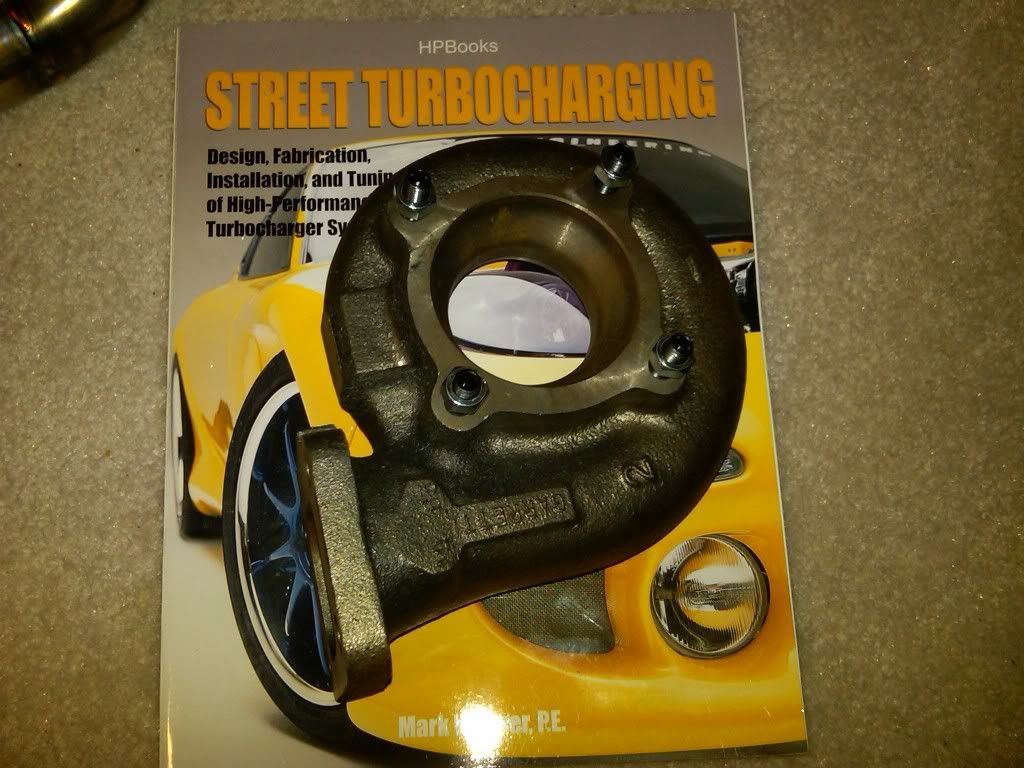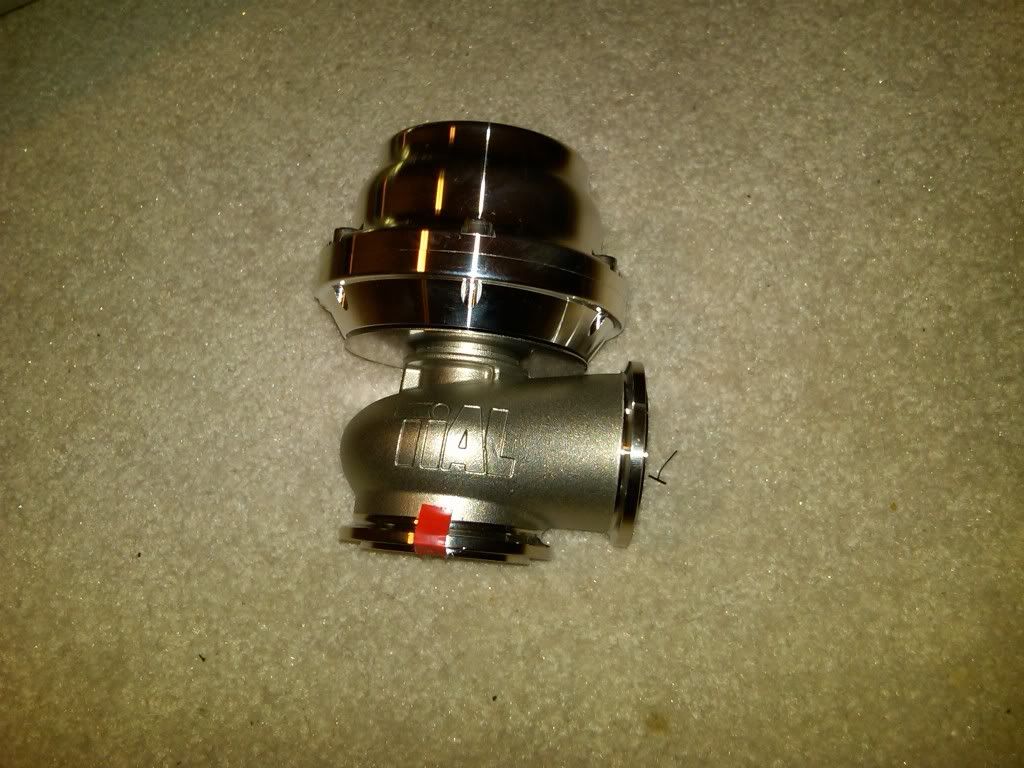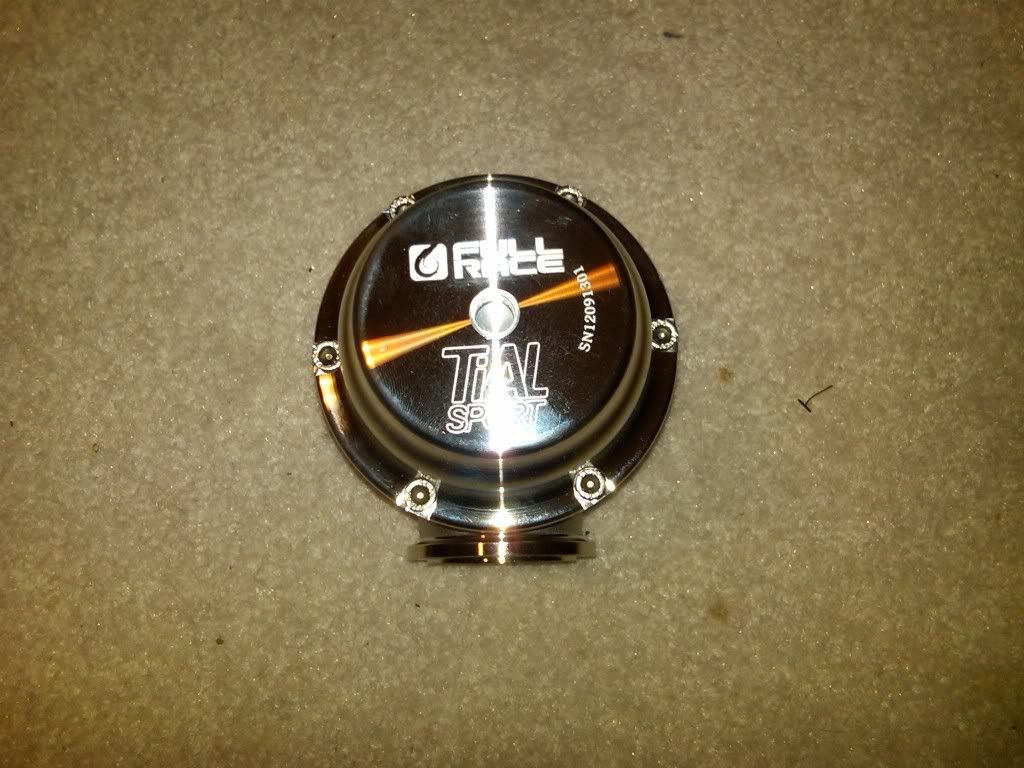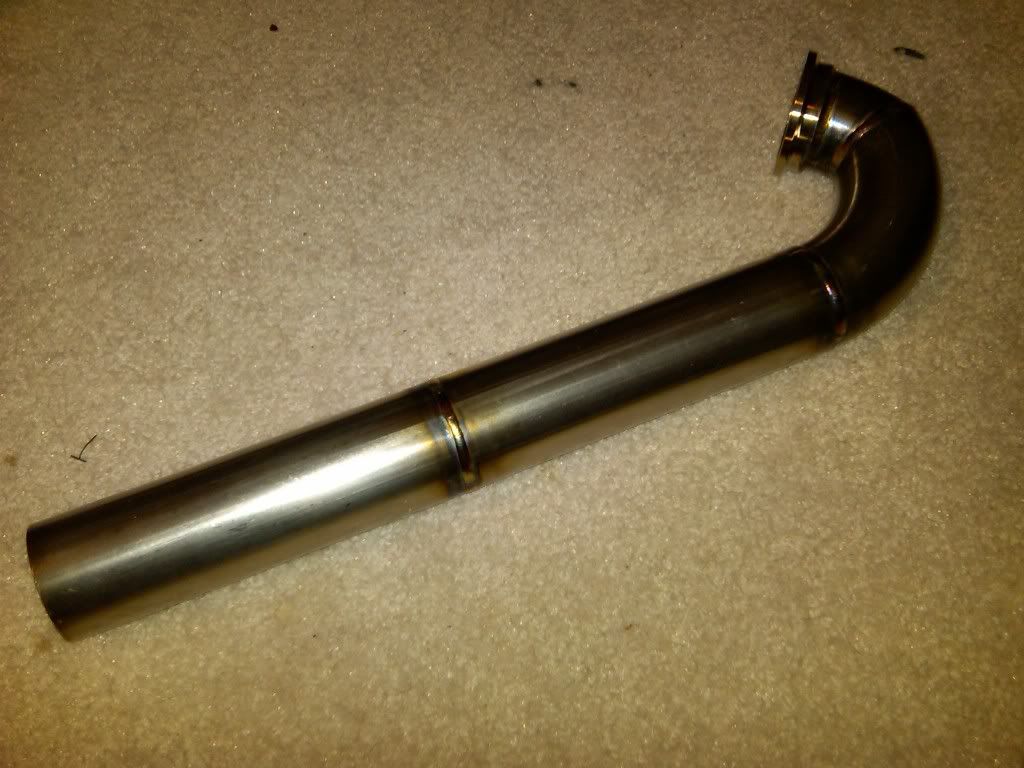 Here's the motor naked.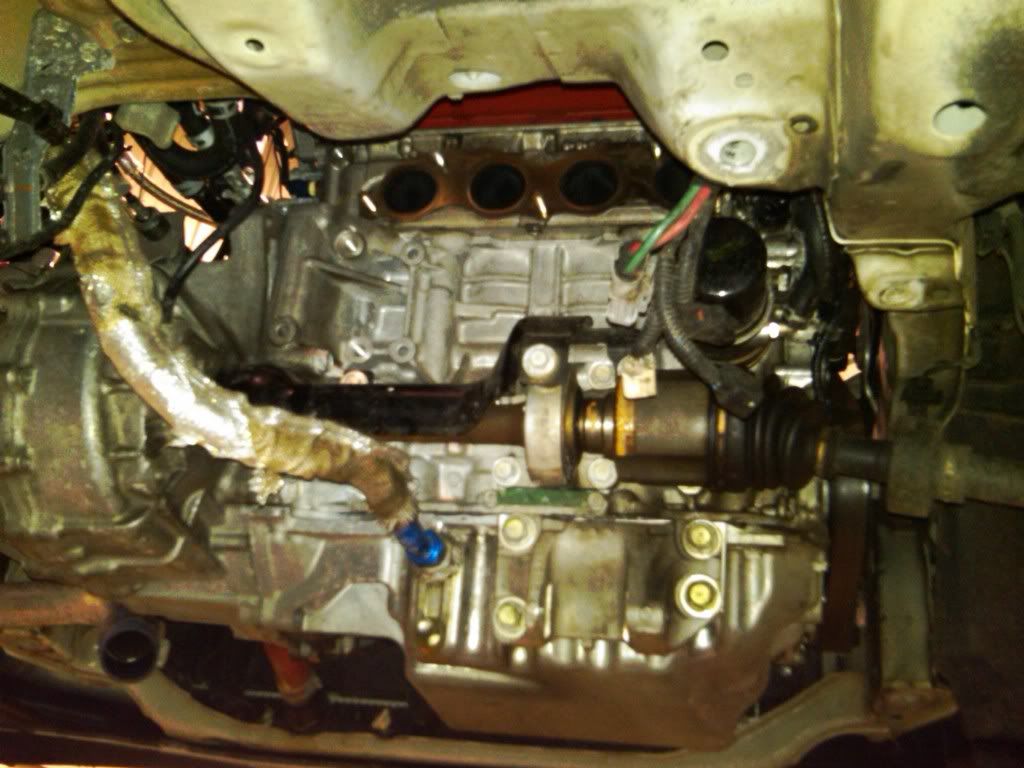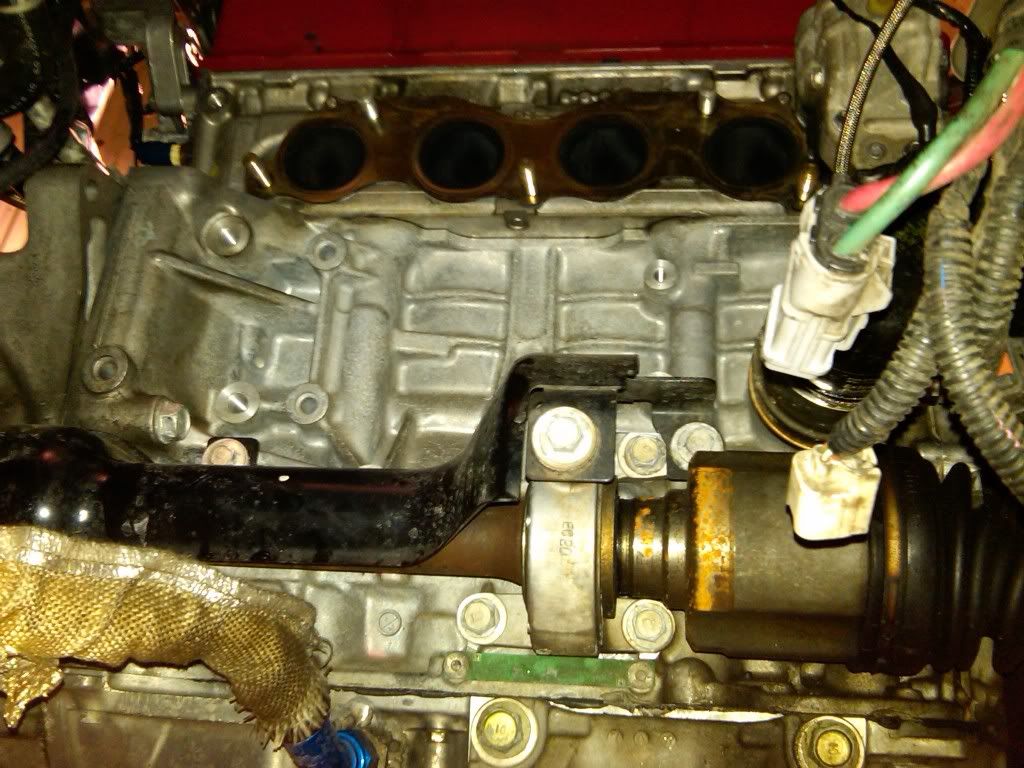 Here's just the mani in there looking bad ass.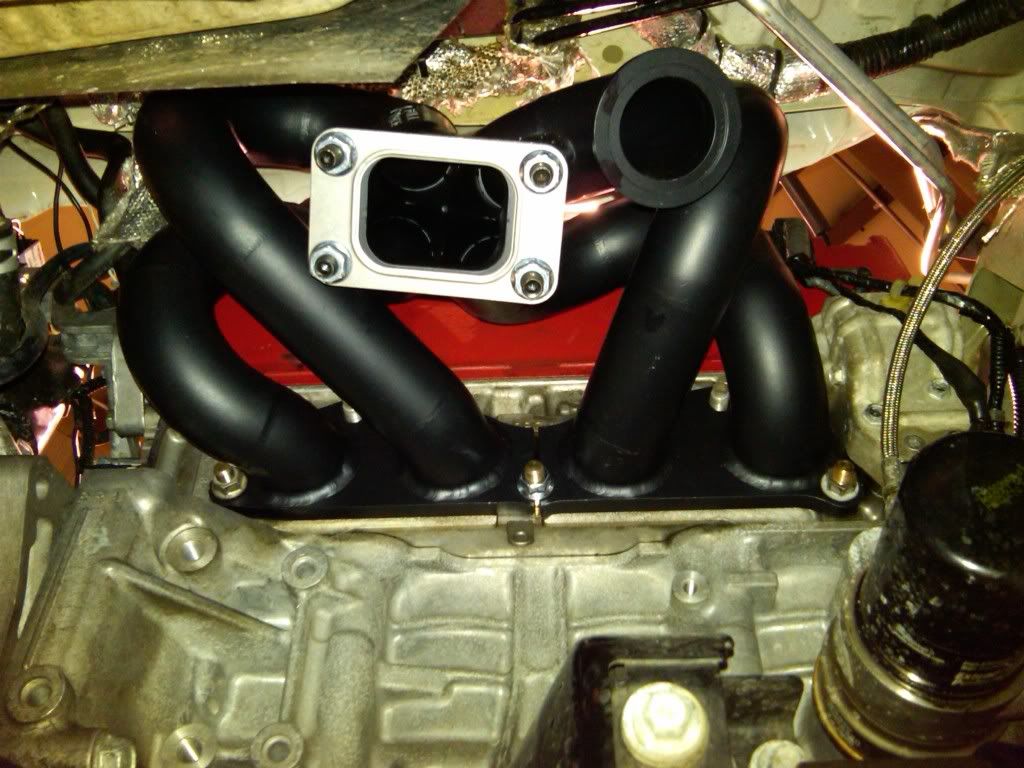 This bolt is a ***** to get on because of how tight it is to the runner. You will need to start the bolt with the mani pulled out a bit.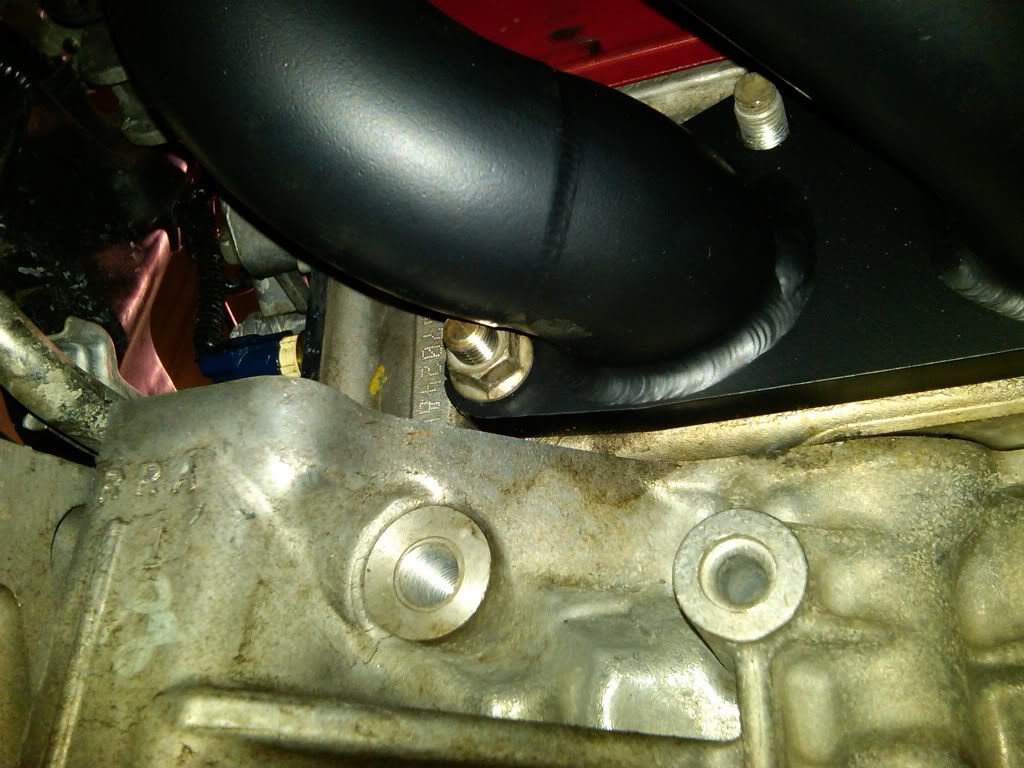 And here is the turbo on the mani. I only got this far today.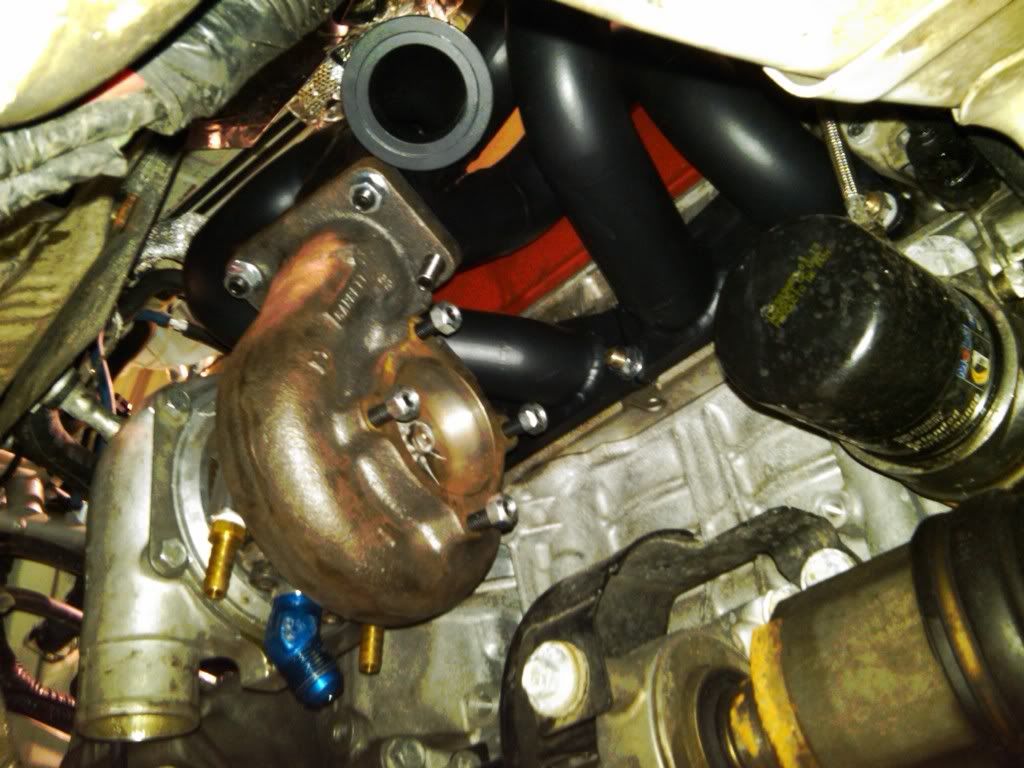 Well guys the stuff is all in except the ID 1000s. I didn't feel like possibly having drivability issues due to increased pressure and not knowing exactly what my pressure is at this time. I'm going to install a Hybrid Racing rail with a pressure gauge so I know what's going on.
For now here are the install pics and some pics of me and Scott recircing the dump. Came out awesome. I did all the prep work and install he did all the welding. We also made a custom 3" intake tube that I didn't get any pics of because I was beat and just wanted to get it in and running.
Here's the downpipe cut open to allow the dump to be welded on.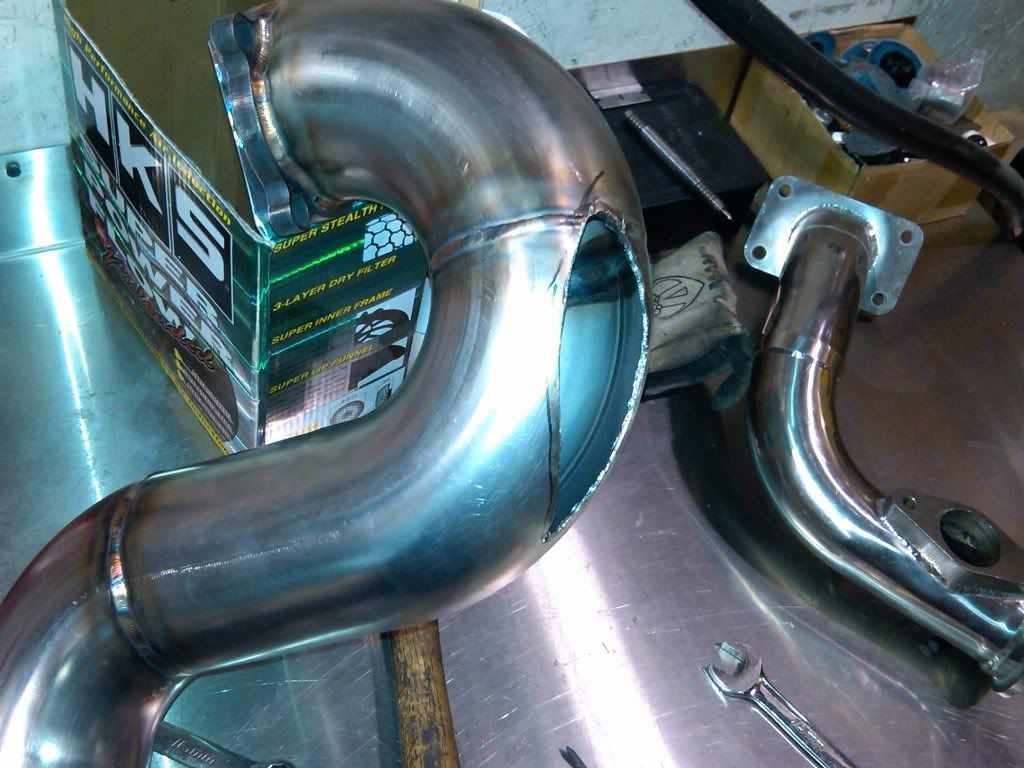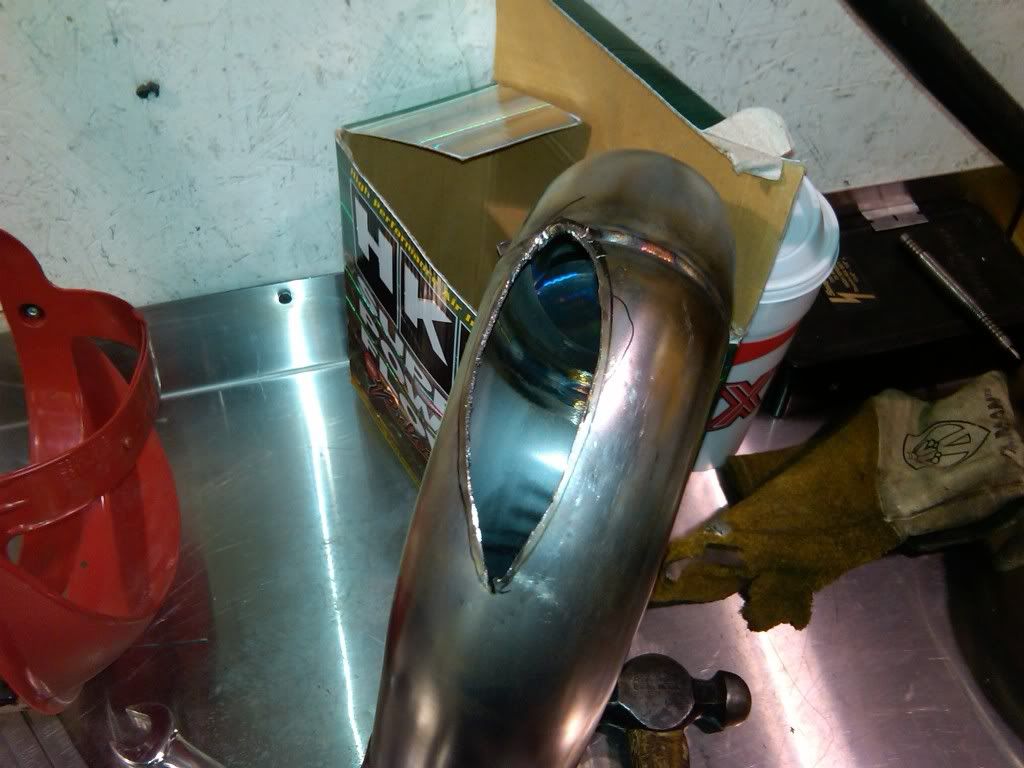 Here's the dump cut and shaped by me on the belt sander.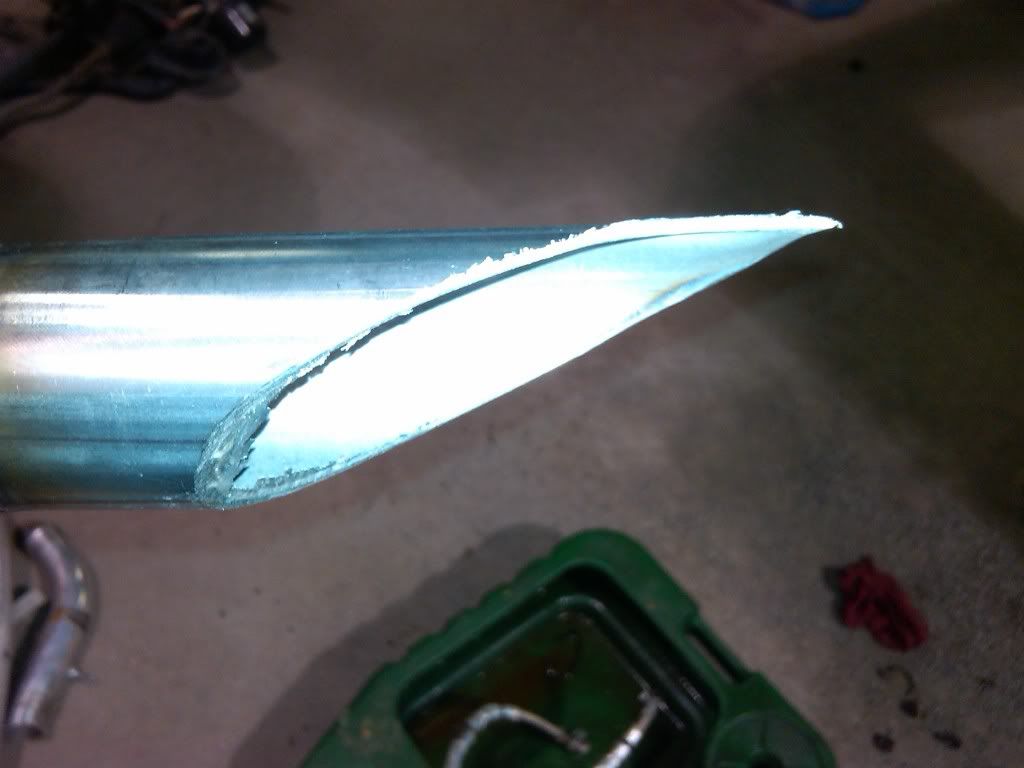 Here's the dump installed and mocked up for tack welding.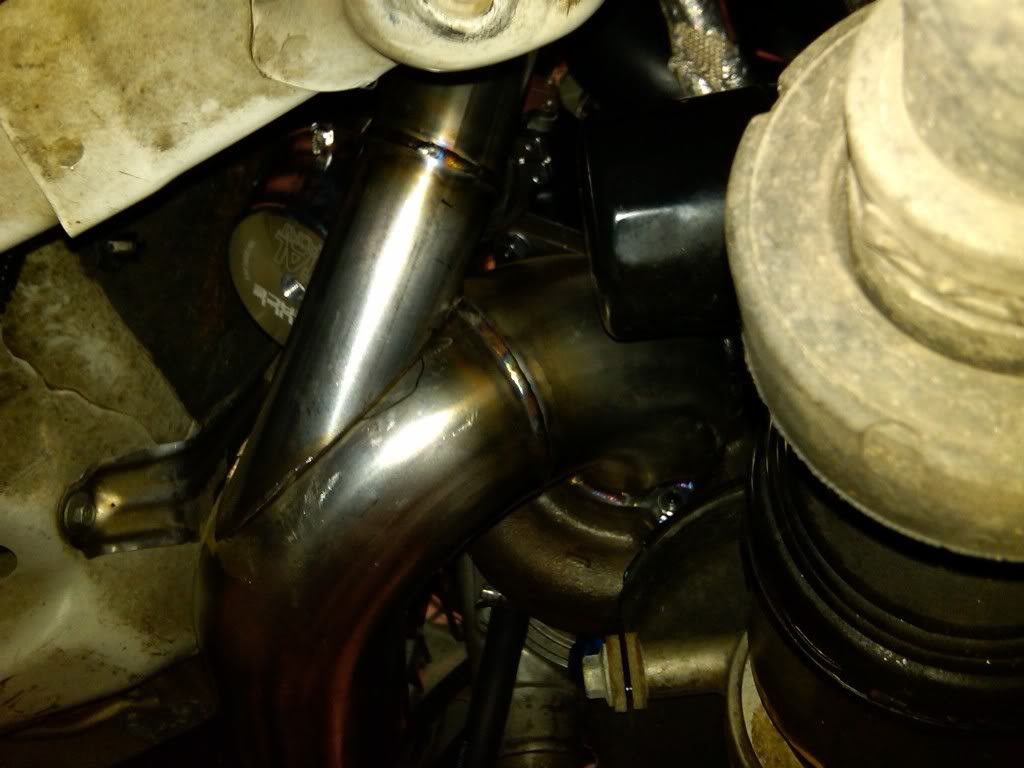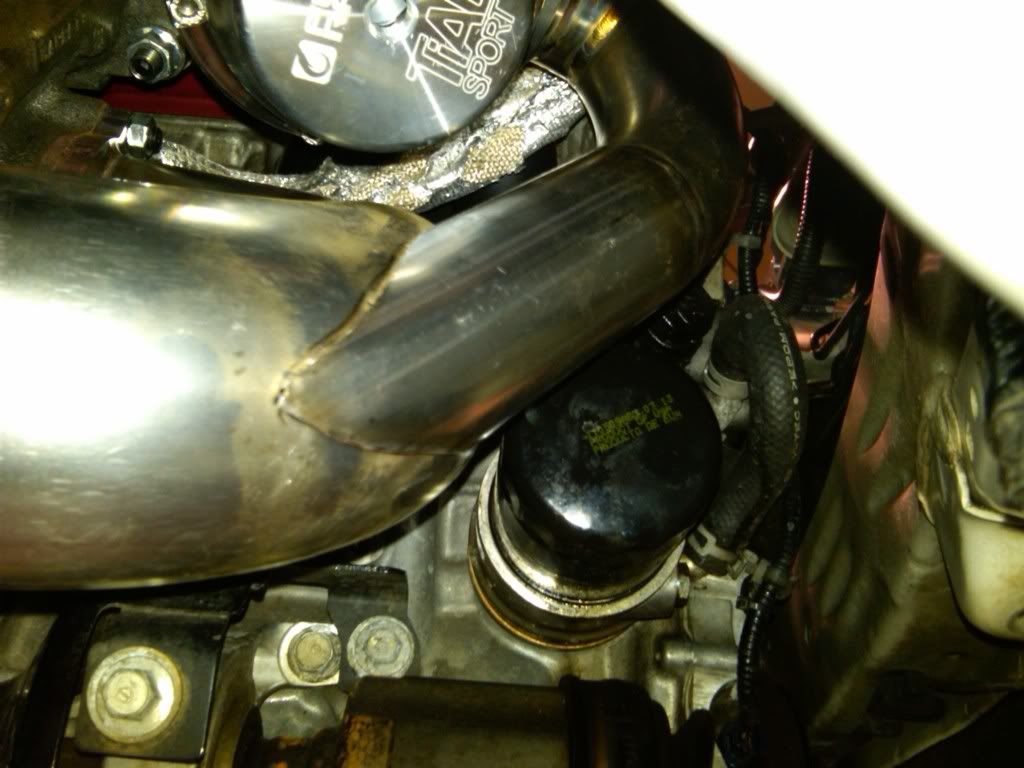 Here it is tacked and ready for welding.
And the finished product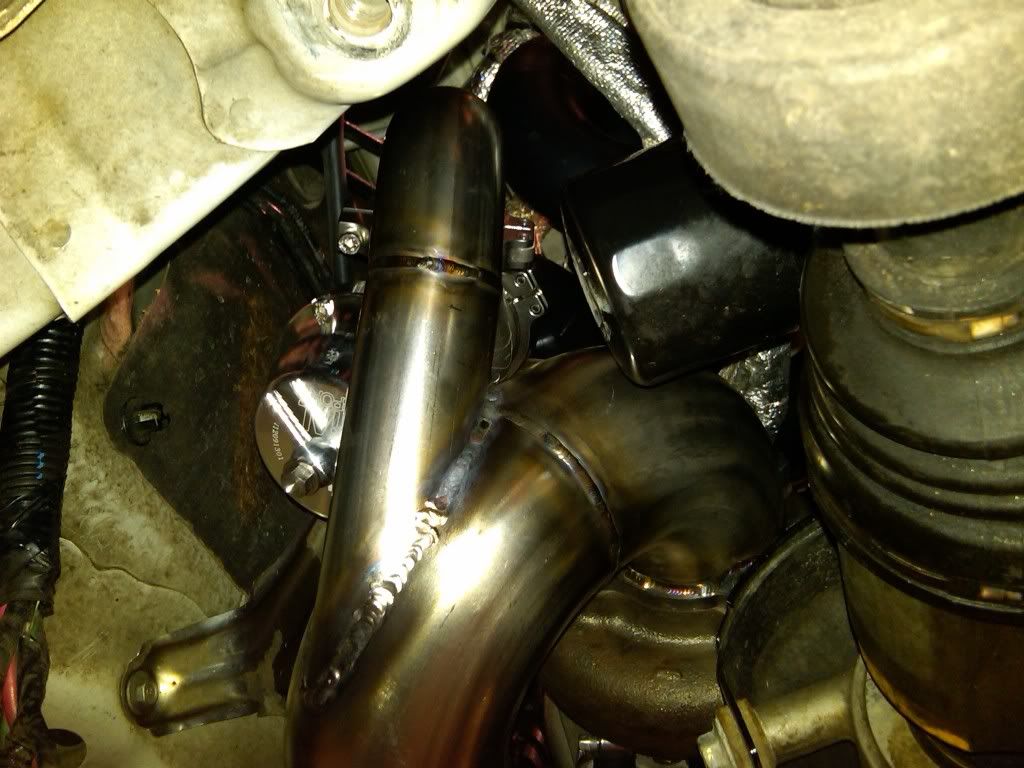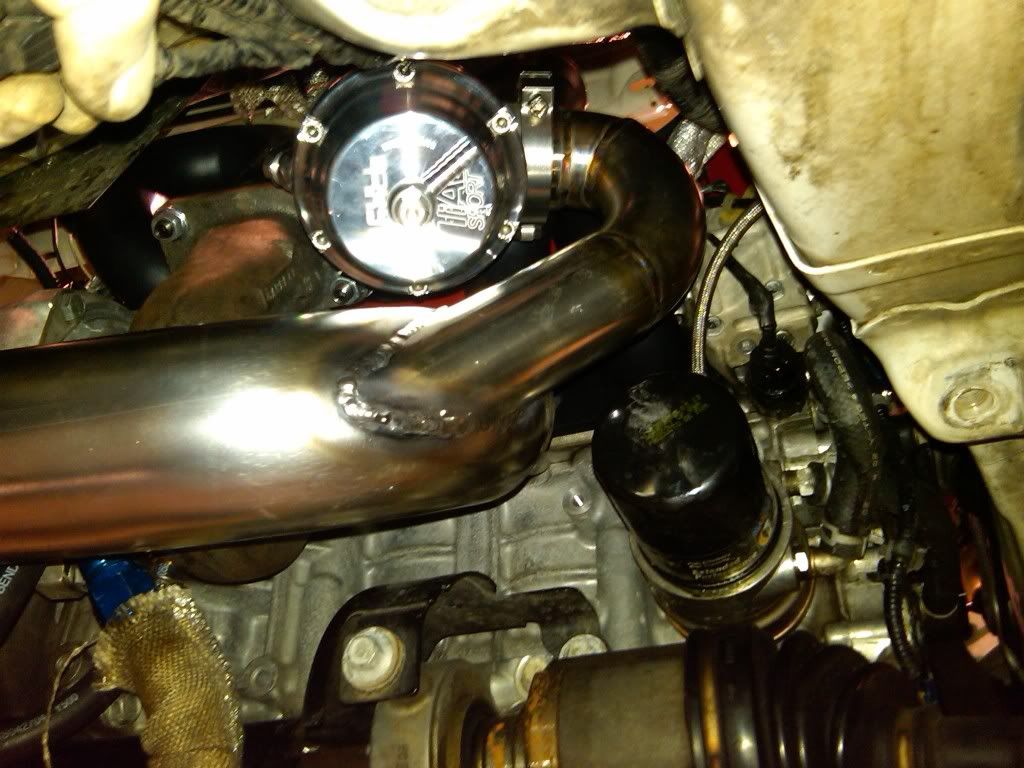 Here's the bay and the intake as best as I can get it.