Discussion Starter
·
#1
·
Was behind a '06 Civic while I was leaving the gas station. Guy went too far into the street as a car was coming, so he backed up without looking behind and I was lucky enough to be there, so he hit me. The impact wasn't too hard, went out checked it out and the plate and plate holder were bent, but everything else seemed fine. It seems he took most of the damage since his rear bumper was scratched. He was gonna give me $30 for the plate, but I told him to give me his information, and I would get home check the damage and I would call him.
So I get home and as I'm ready to take the bumper off, I noticed my intercooler was tilted. So I started to get worried, took the bumper off...and well, damage seems pretty noticeable.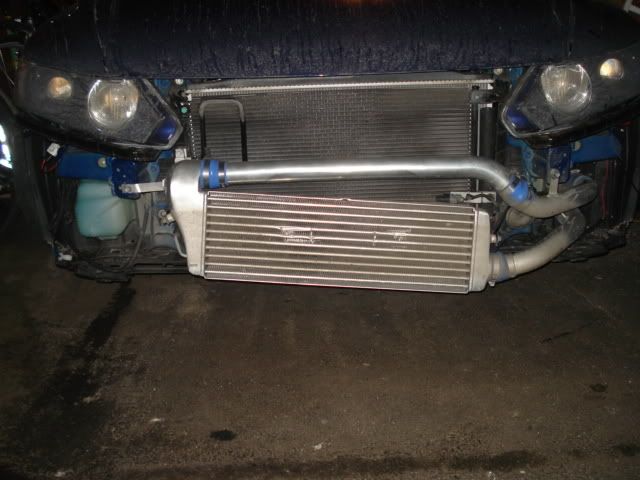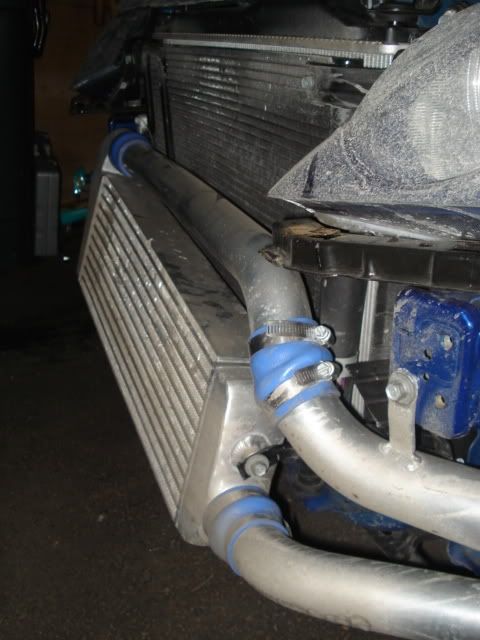 Now my question is, do I need a new intercooler?
I checked for leaks and so far I didn't find anything leaking, car was running fine, but I'm worried that it might not last long.
For those of you who have Turbo knowledge, can I use the car for a couple days until the shop has all the necessary parts if I need a new intercooler? Will I be safe as long as I stay out of boost?