First, let me say I did not willingly want to remove the turbo kit. It was something that was thought through for weeks. There's absolutely nothing wrong with the kit itself, my car on the other hand is another story.
If I sat here and explained everything I've gone through from day one installing this kit through a shop that will remain nameless (until I get the rest of my s*** back), it would be a long ass thread. Some of the south Florida members already know most of the story and they can vouch for me on saying that once the kit was on my car running there was little to no problems. Most of my small issues I ended up fixing myself through research on the forum.
Implosive Disgorgence can vouch for how fast I was :lildevil:
Sorry for the Iphone pics, if you'd like a better picture of something, just PM me.
ITEMS:
1.
USED
Turbo Kit Extras
-
Aeromotive Fuel Pressure Regulator (For Those Who Look To Do A Fuel Return)
$80.00 O.B.O.
-
AJP 3" Exhaust w/Vibrant Flat Black Muffler
$400.00 O.B.O.
EVERYTHING ELSE IS SOLD!!!
I will be including the small custom bracket in order to use the Odyssey battery, if you don't already have some sort of relocator for it.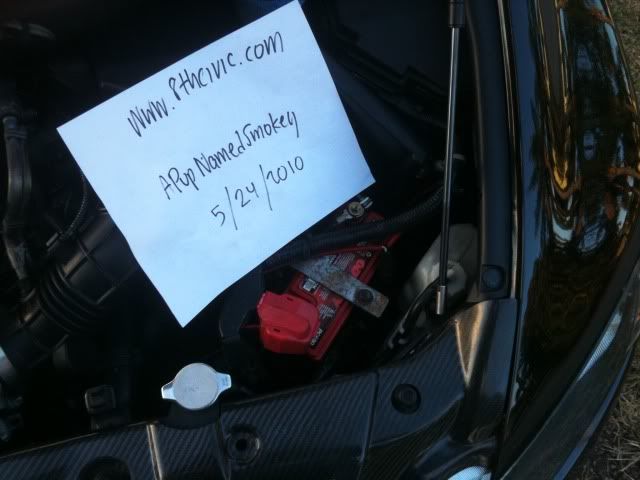 2.
USED
Gram Lights 57 Pro (RMC Finish w/Titanium Lip), 18x8 38+ Offset w/Tires
S. FL and Tampa guys can vouch for how much i take care of the my car/wheels.
From the first day I put them on the car, I've only missed a handful of weeks where I didn't clean them. Once a week the car gets washed in order to make sure the brake dust and other grim doesn't mess them up.
The one thing that is unavoidable though are the very very light scratches on the polished spokes.
Rims will come with 3 center caps, for the life of me I cannot find the brand new one I bought months ago.
NO CURBAGE WHAT SO EVER
$2,400.00 O.B.O.
$2,200.00 O.B.O. (TRADE FOR STOCKIES)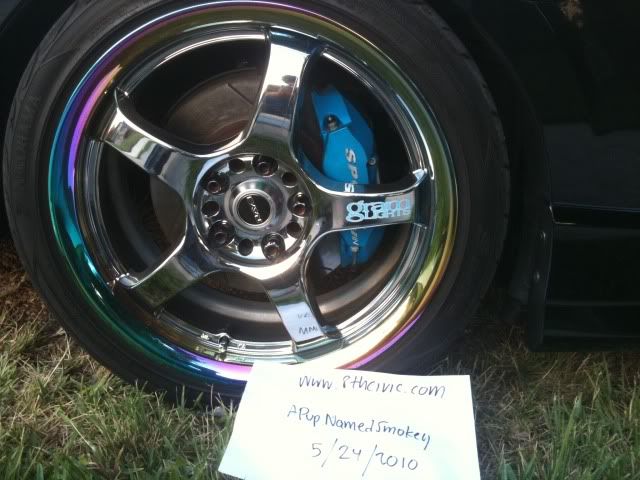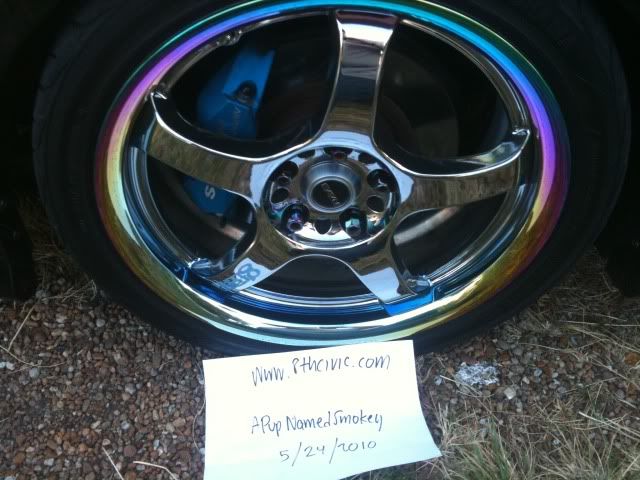 If you'd like better pictures of the rims, I will have no problem supplying them.
Another thing, the tires on them are almost gone, I have yet to remove them due to the fact that one of the scariest things of owning these rims is watching someone mounting and dismounting tires on them. I would recommend to whoever buys them to take somewhere you trust and to tape the lip before taking them.
For now, I'm leaning towards NOT SHIPPING them due to the possibility of UPS, FEDEX or USPS dropping them or damaging them some way.