I know a lot of people have this exhaust, but I thought I should share thoughts on it as well, so here it goes....
Impressions
Well I have had this exhaust for about 4 months now, and I have to tell you, I am in absolute love with it. The quality is still very good and it really gives this car a 'voice.' For everyone who has heard it on youtube, let me be the first to tell you that it does NOT convey this exhaust accurately. I had probably listened to every video of the 70mm about 20 times, so I thought I knew what I was in for. WRONG. The first time I started it up I jumped a little in the seat because it was so loud and WAY WAY deeper than portrayed on the internet. Of course, being the infinitely mature person I am, I continued to redline it at least 10 times in my 15 minute drive back to my house. The sound this exhaust makes is very deep and clean all through the rev range and it pops and gurgles on decel every once in a while,which makes me giggle like a four year old. Of course, there are some down sides to this exhaust, and if you are not willing to cope with them, you should not even remotely consider this exhaust.
First, a minor disappointment was that I felt zero power gain even after resetting the ECU. I wasn't expecting to feel much, but I literally felt no gain at all. But then again 5hp is not really noticable. Second, the back right seat becomes a penalty box to everyone except lady friends who like vibrations, and, well, if you can't handle drone, just stop reading now. Another minor, but sometimes funny byproduct of this exhaust is the looks people give you. Driving the speed limit through neighborhoods,people look at me as if I just punched an old lady in the face. But that kind of stuff doesn't bother me.
Sound Level
I give it an 10 out of 10 considering just cat back and stock header. This thing, as you all should know is LOUD. But in a good way.
Summary
Get this if:
1. You like loud things that also sound very good
2. You like attention
3. You want to make good power with other bolt-ons
Don't get it if:
1. You value your long-term hearing
2. Drone bothers you
3. You like to fly under the radar
And here is a picture: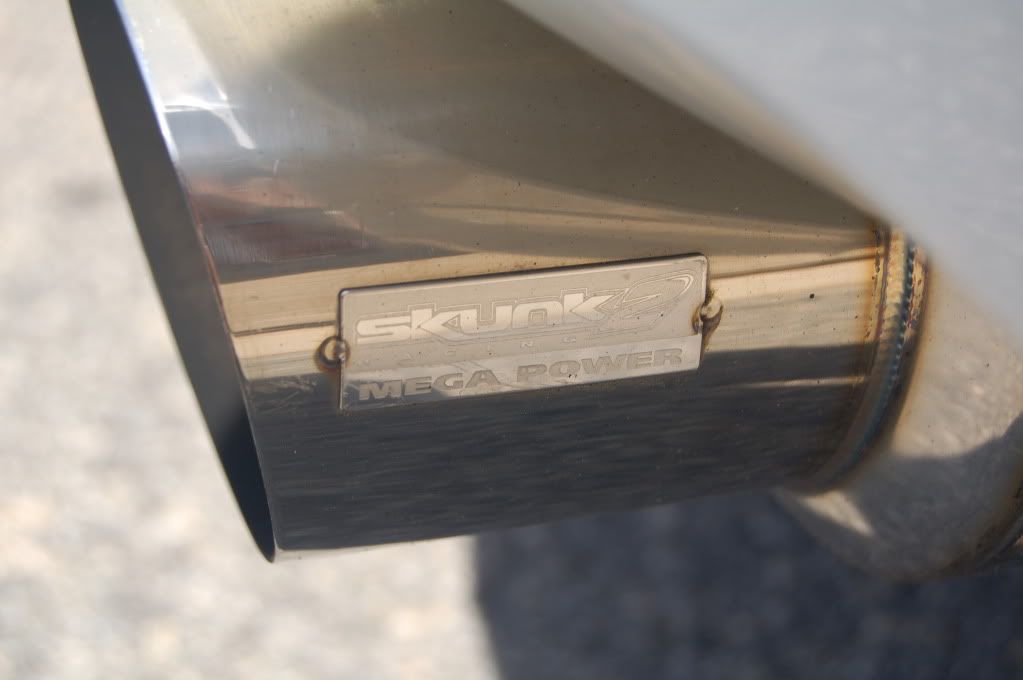 Stay Tuned for my upcoming S2 header and exhaust review in a week or so :dancingcoolsmiley: