OK, Here is my review of SiSM's intake.
I got my intake a few weeks ago, and I'll tell you I've never loved any intake as much as this one. The gains of a Cold Air Intake but the sound of a Short Ram Intake. This thing turns heads when people hear it.
I know everyones been going crazy lately about xfactorwrx's intake.
I'll admit I wanted it just like everyone else, but $300 dollars not including shipping just wasn't cutting it for me.
Luckly I found another sponsor that also made an intake similar to that with the same gains and it was half that price too!
SiSM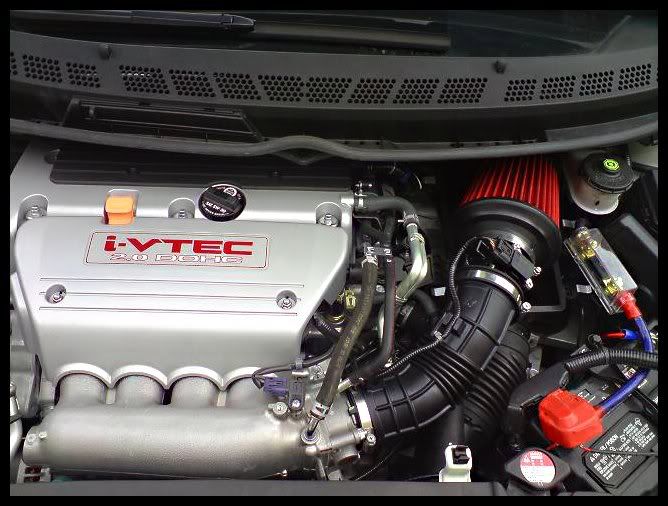 After I installed it I could tell right away that the pulled was stronger, and the car was pushing harder too. The RPMs were shooting up too. So all in all you can feel the gains this intake gives you right away. Not to mention that the v-tec hits alot hard and sounds so good.
If you want one of these just like everyone else, but don't want to put down $300 for it contact:
Si Speed 317
Things that came with intake:
Aftermarket Filter
CRV Tubing
Modified MAF Housing
Heat Shield
I promise you, you wont regret it.