I know there is a DIY over at ClubSi for re-painting the grey part of the grille, but here we go again, but for the entire grille.
I got a hold of a scrap NHBP Si grille, so I got lucky. The only downfall was that it was pretty beat up, and had been sitting outside in the rain for a while.
1) The first step was to dismantle the grille. It comes apart in three pieces; remove the two Phillips screws holding the badge and remove the badge, then remove the six remaining screws to separate the body-coloured piece from the grey piece. I wetsanded the two grille pieces with 320 grit paper. Other people use finer grits.... that part isn't majorly critical.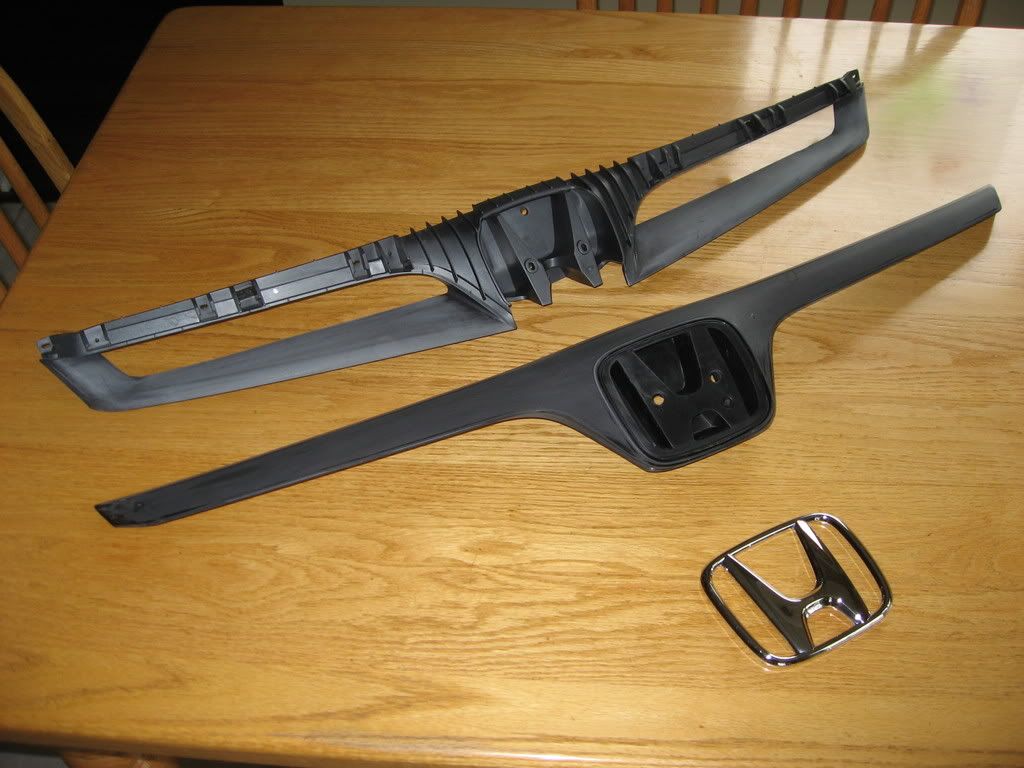 2) A close of of some of the flaws that remained after sanding. If you bought a new one, you don't have to worry about this.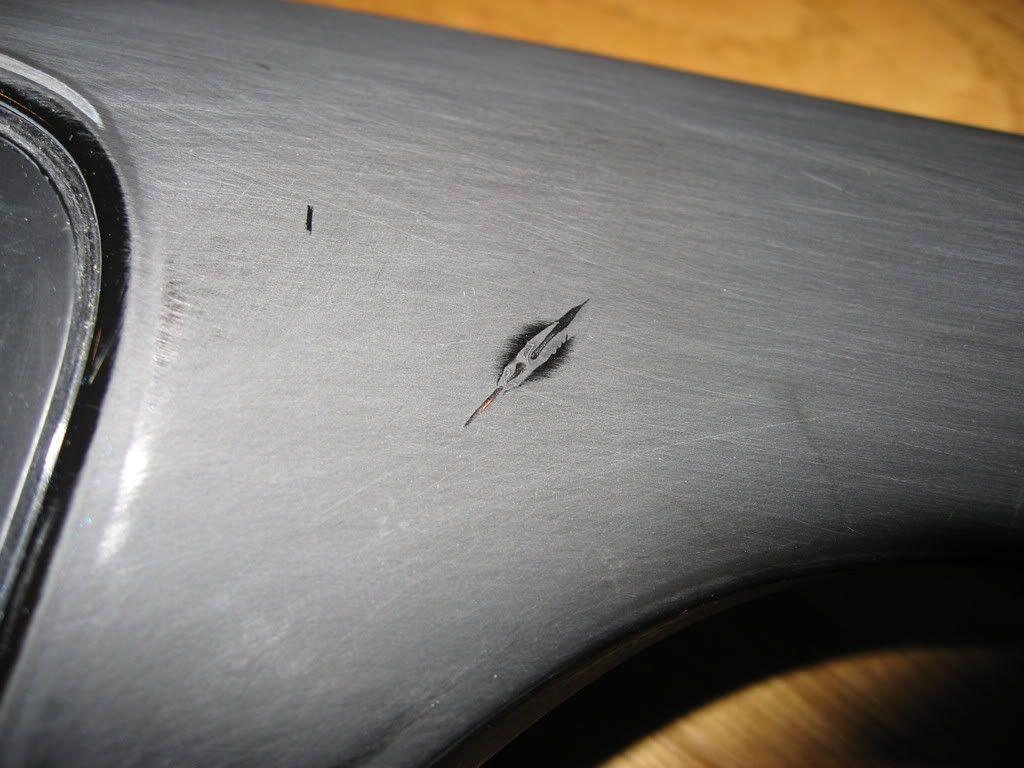 3) I removed the Si mounting tab, since I don't have an Si (yet... :lildevil
. I shaved it down and sanded it, but it still required touch-up work.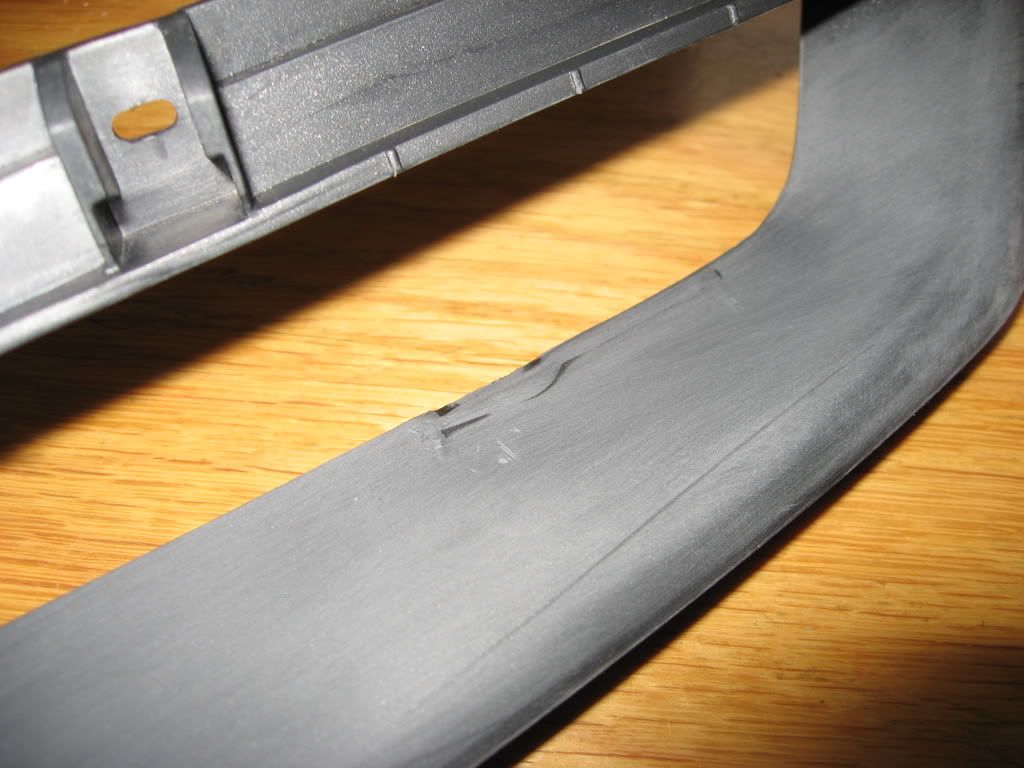 4) Some views of the parts after Bondo was applied. You can tell by how pink it is that I added a lot of hardener. Make sure you work with it fast; the batch I made was unworkable within 3-4 minutes, but luckily I didn't have much to cover.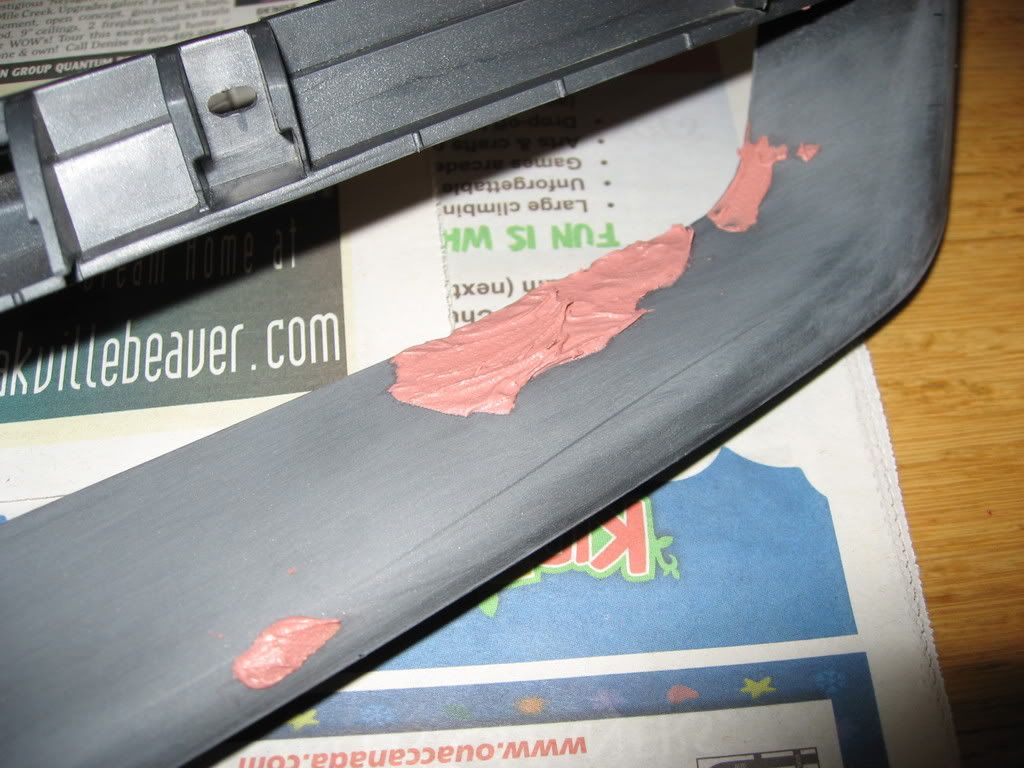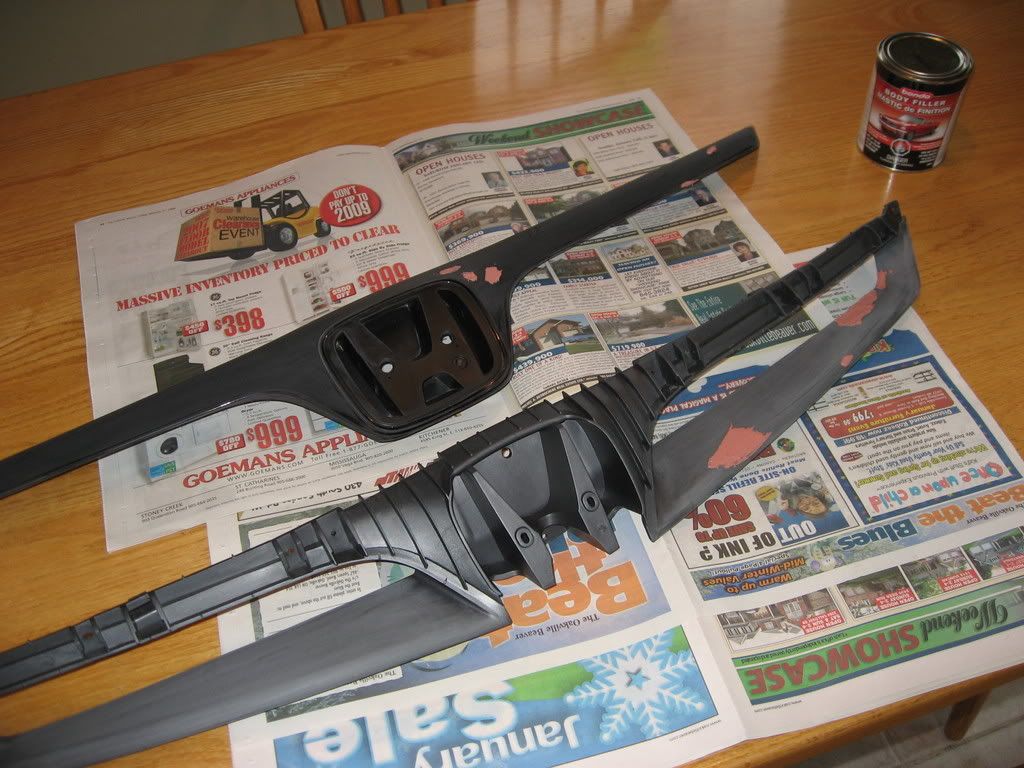 5) The paint I used... from left to right: grey Krylon primer, DupliColor gloss black, Motomaster clearcoat and colormatched Atomic Blue (Honda paint #B537M)
6) The former location of the Si tab after sanding with 320 grit. Any Bondo work should feel completely smooth to the touch after sanding. If you feel anything at all, you have to sand more, or do another Bondo application.
7) Masking the H-badge location. I didn't get JDM badges, because I think they look bad with Atomic Blue, so I left that part stock.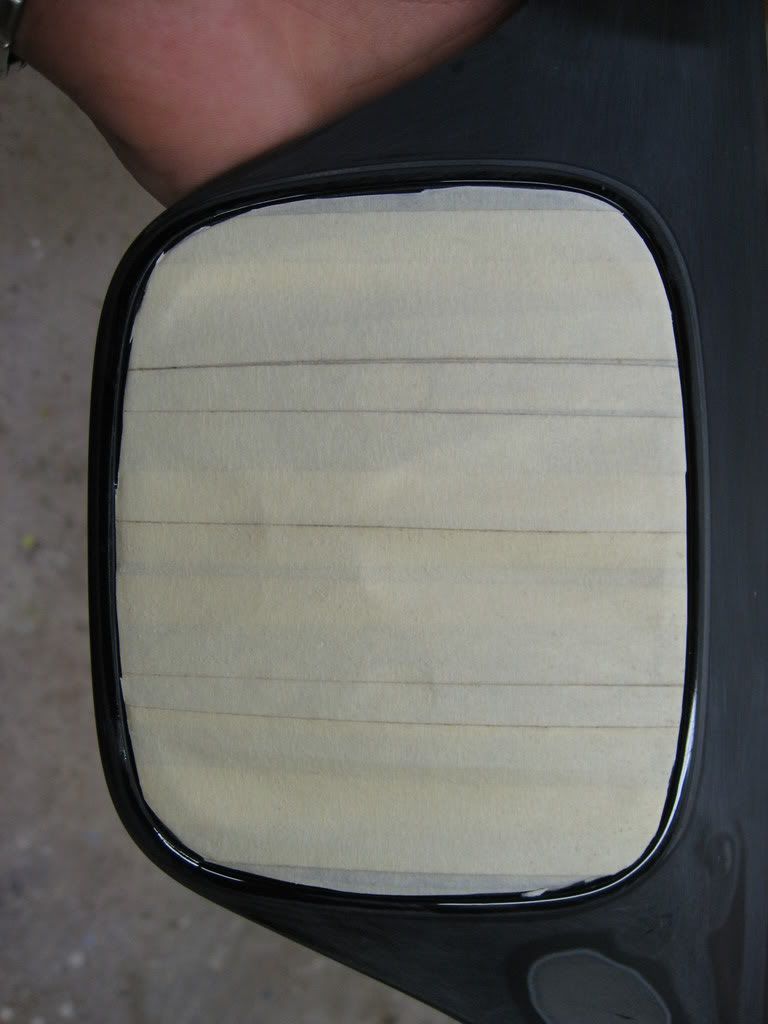 8) The scratch in Step 2 sanded down. If you're working on a flat area, you can sand the scratch out, provided you're not going really deep. I had initially used Bondo, but the NHBP paint was starting to flake (whatever hit it, hit it hard), so I sanded it right down to the plastic.
9) Two layers of primer...
10) After 3 layers of primer, I sanded lightly with 320 grit to get rid of any roughness.
11) One layer of blue...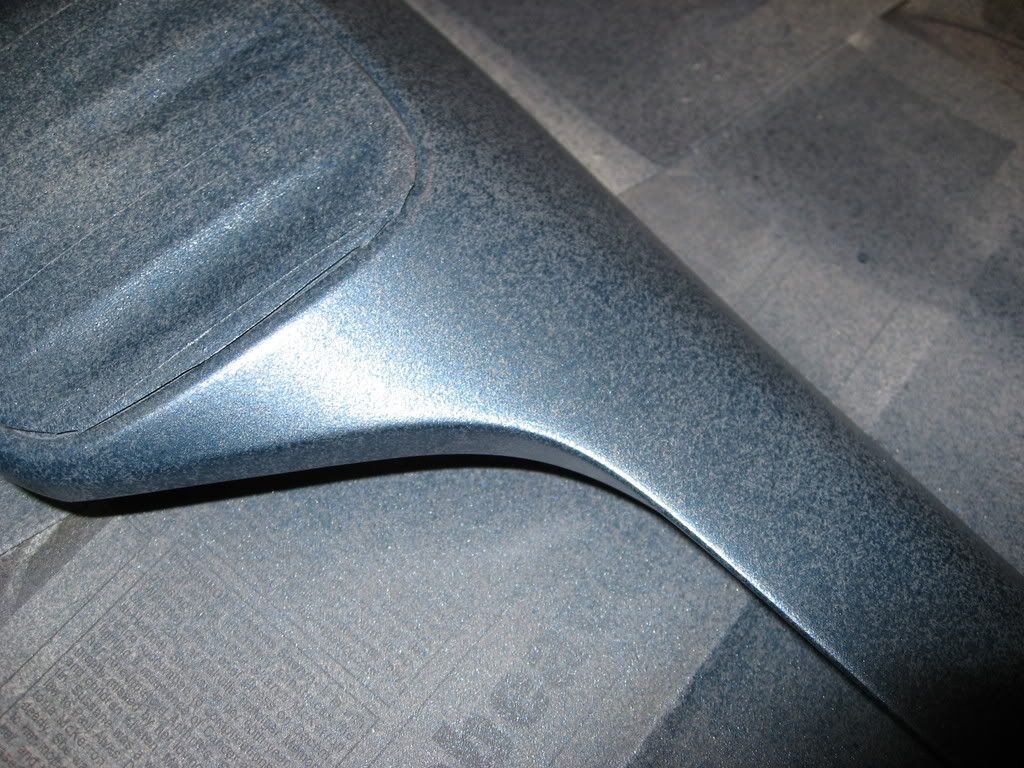 12) Two layers of blue...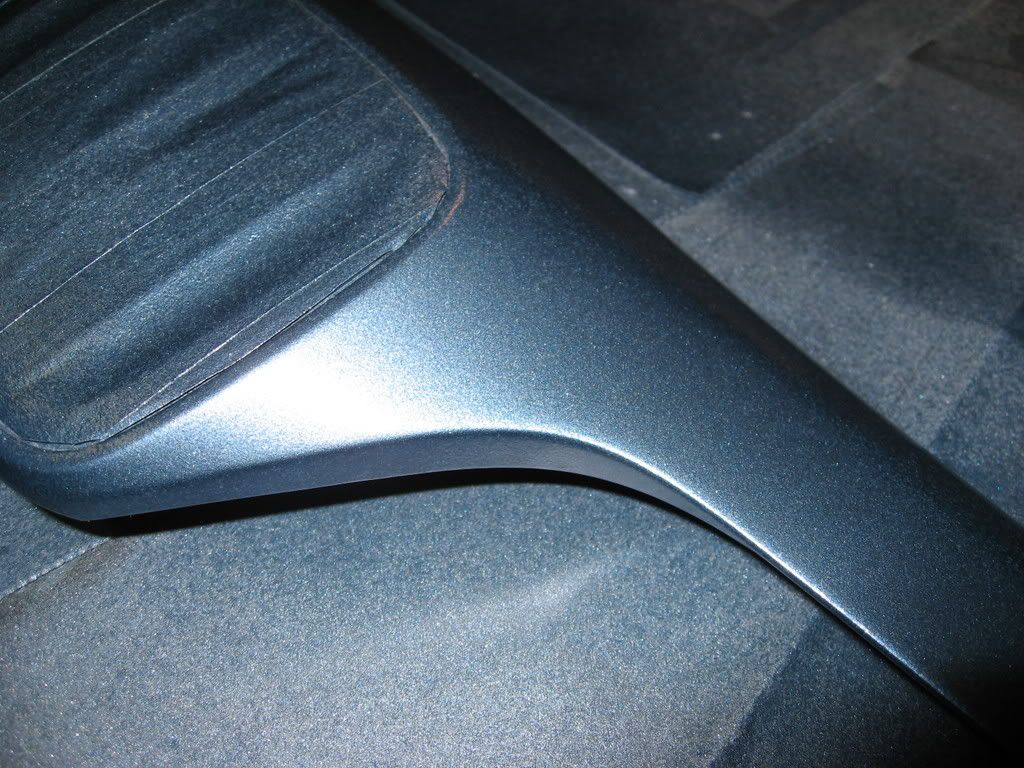 13) Three layers of blue... the colour is now uniform. The Number One Cardinal Rule of Painting: light coats! If you have to do a lot of coats, so be it. Don't try to cut corners by putting a thick layer on. You may get lucky, but chances are it will come out looking like crap.
14) The stock grey piece completed: 3 layers of primer, 3 layers of black, 3 layers of clear.
15) The body-coloured piece completed: 3 layers of primer, 3 layers of blue, 3 layers of clear.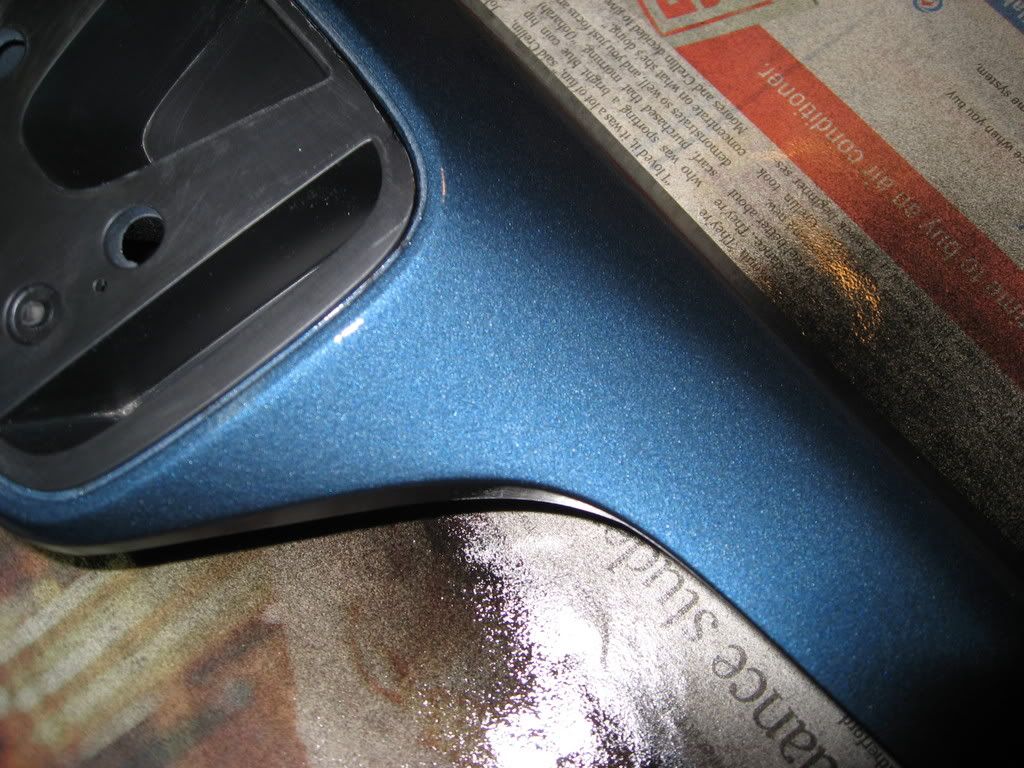 16) Re-assembled and complete.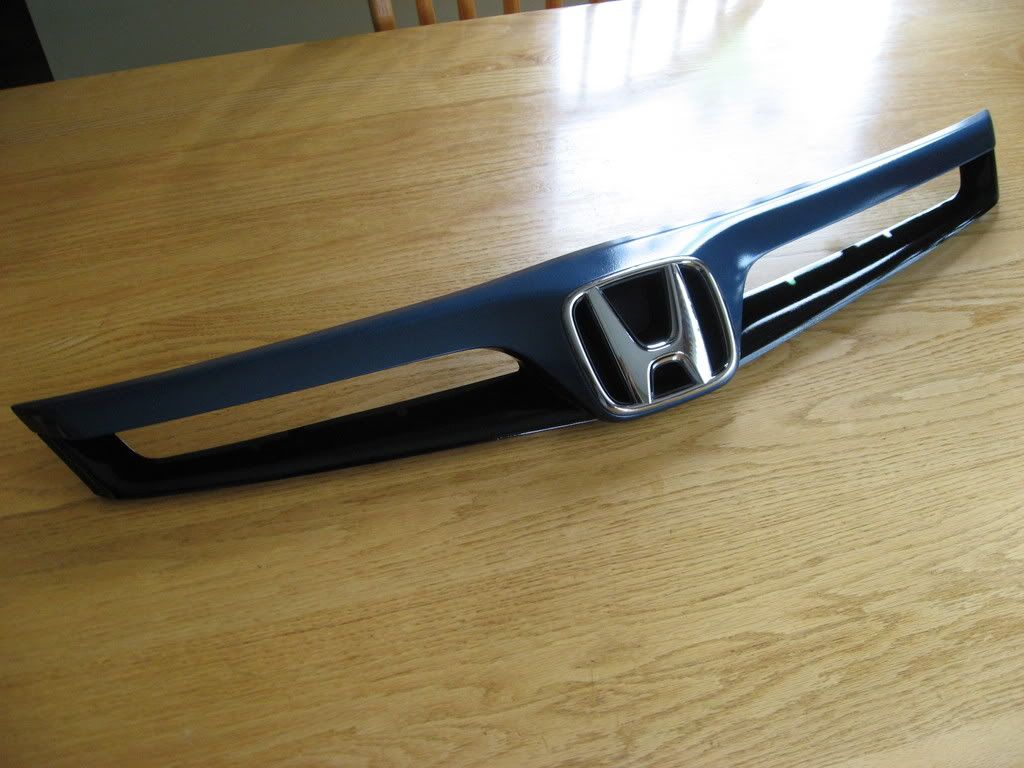 Hope all that helps. I'll take more pictures when it's on the car. I have to let the clear dry for a few more days, then get a good install day weather-wise, then I'll take some installed pics.