Discussion Starter
•
#1
•
Disclamer: Do this at your own risk. This is not intended to make them look new, just clean them up.
Part of my "clean up build" is just getting the car back to "newish" looking condition.
While my lights weren't bad (I had actually recleared them before), my good buddy requested a "how to" for his lights that were yellow and oxidized. This is really easy, and should only take about 30 minutes, maybe a touch longer if the lights are really yellow. If you have yellow lights, this might not cure that. Mine still have a hint of yellow in the sun.
Supplies
(1) Mineral Spirits
(2) Gloss wood clear
(3) Blue shop towels
(4) 1500-2000 grit sand paper
(5) Solution (same as with garnishes or overlays) - 5 drops dish soap in about a 20% rubbing alcohol to 80% water solution
Start by taping off surrounding areas…you really only need to do this for sanding and not so much the clear.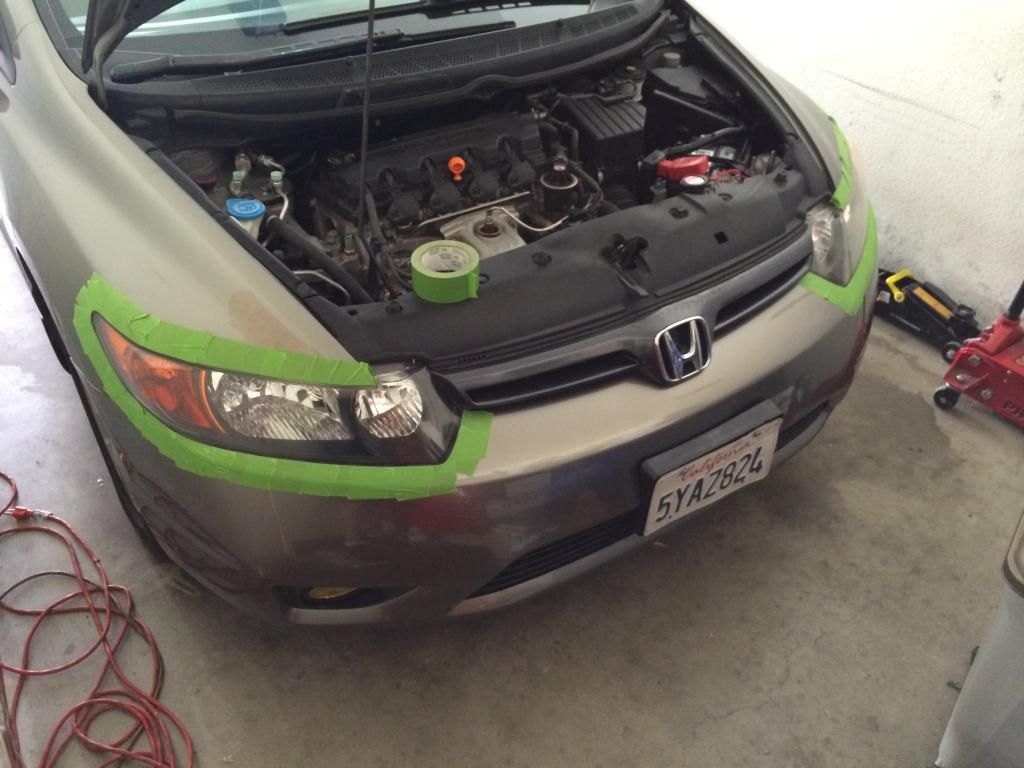 Then take your solution, and spray the light and the sandpaper and begin sanding in a hatch pattern (just like prepping for a paint job). Sand until the majority of the imperfections are out (some might be deep and not able to be sanded out. I have a couple like that). Once you are satisfied, spray on more solution and wipe down with a microfiber and let dry for 5 min or so.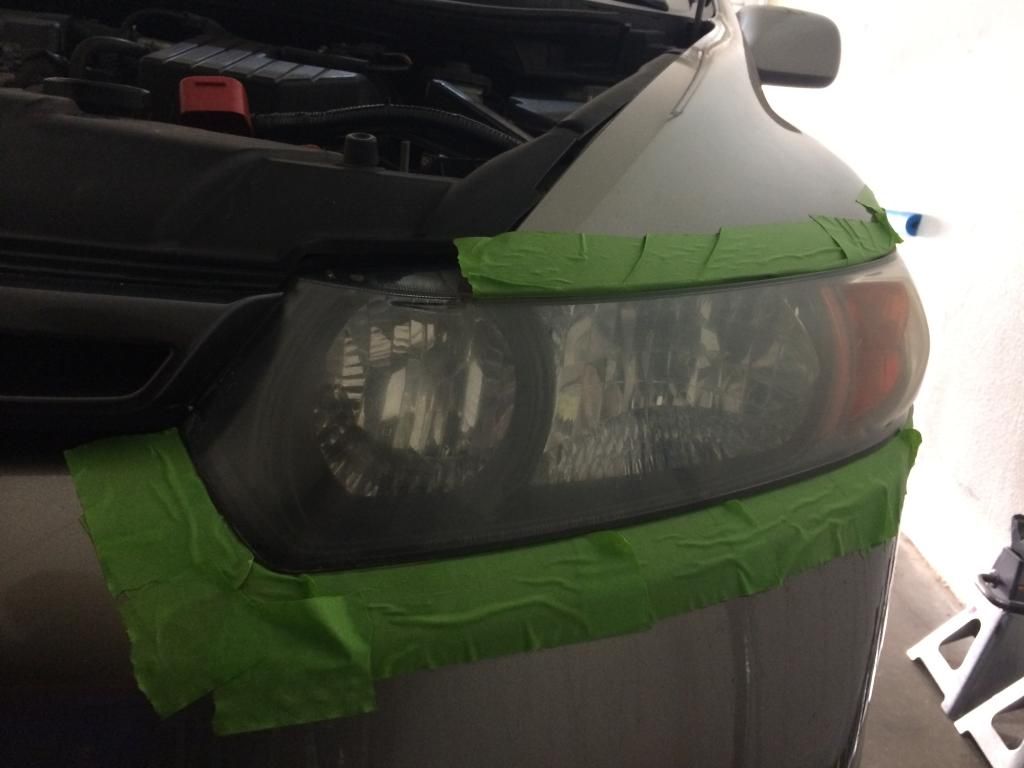 Now it's time to re-clear. Mix equal parts of mineral spirits and wood glue together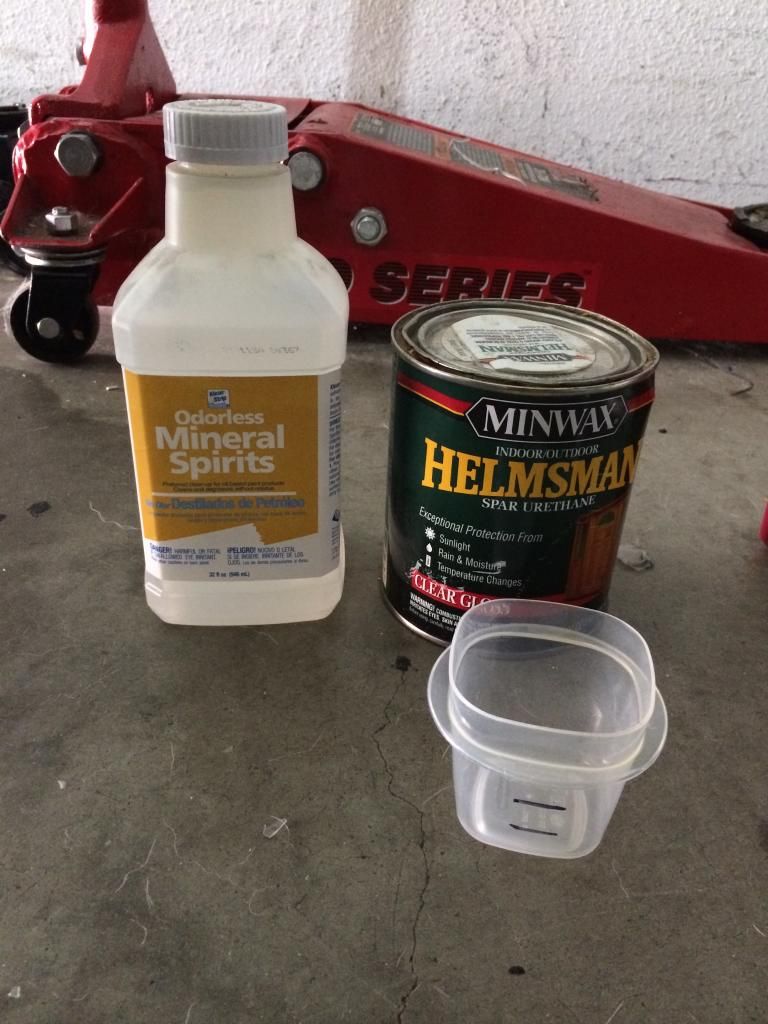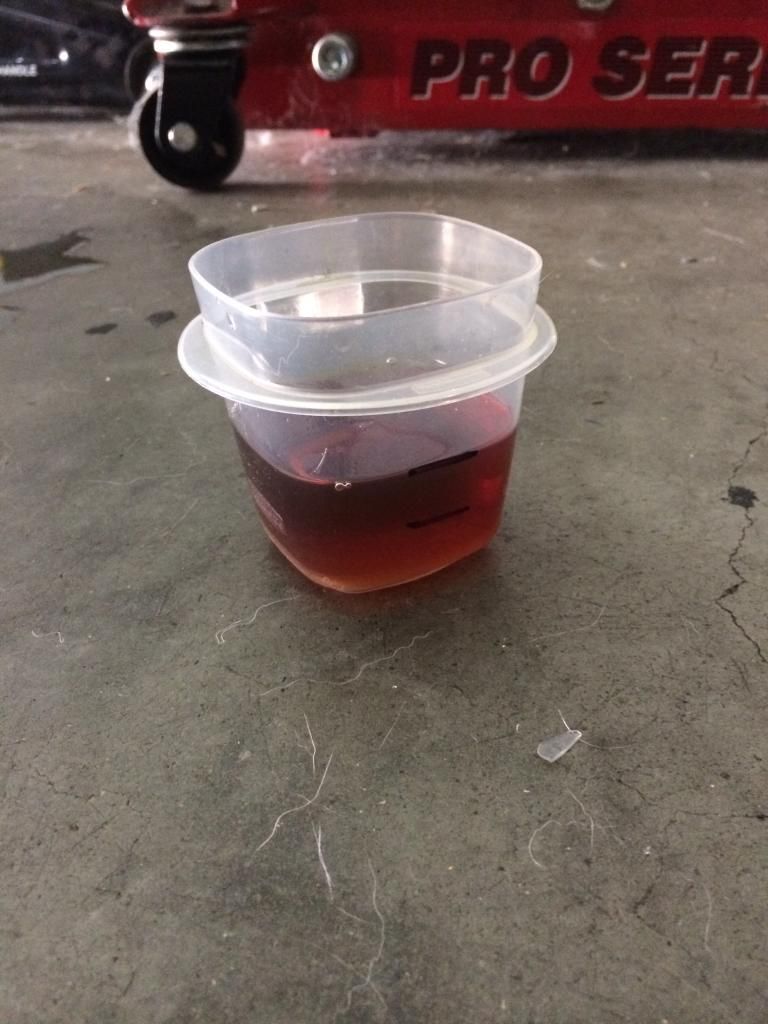 You will use VERY little and this can run, so keep an eye on it for a couple mintues and touch up any runs that will occur. Most of your "clear" will be thrown away (it really does take so little for the entire light)
Next fold a blue shop towel like so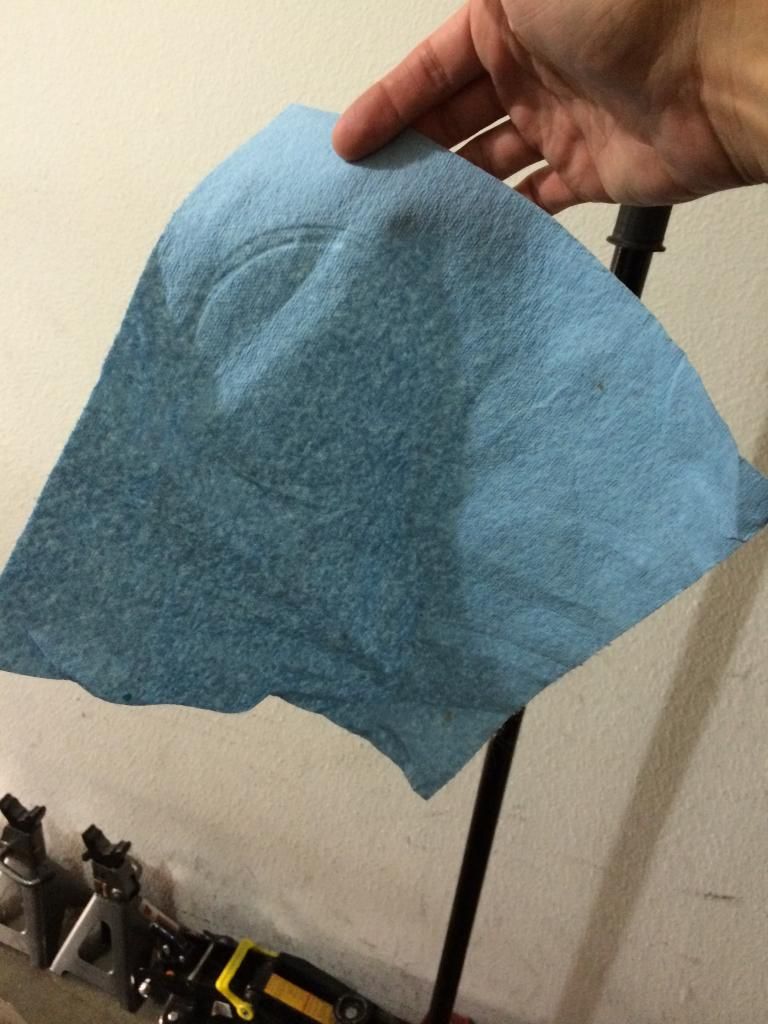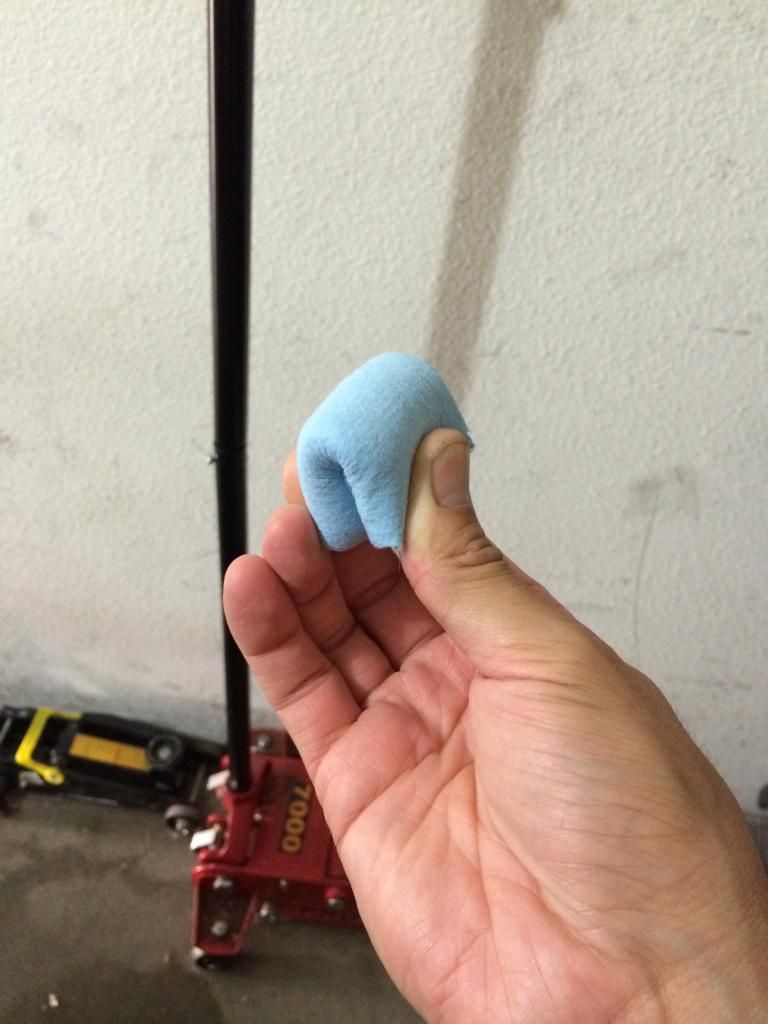 And work your way from top to bottom. If anything gets in the clear (lint or bubbles), work it toward the edge of the light until you are happy.
Before: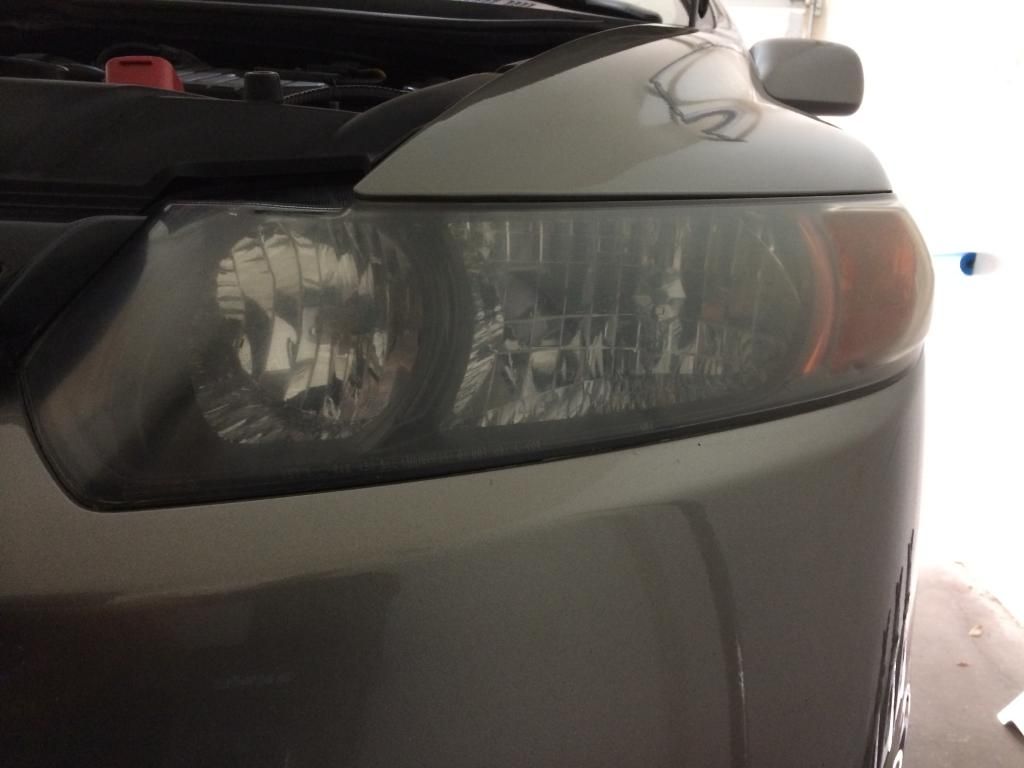 During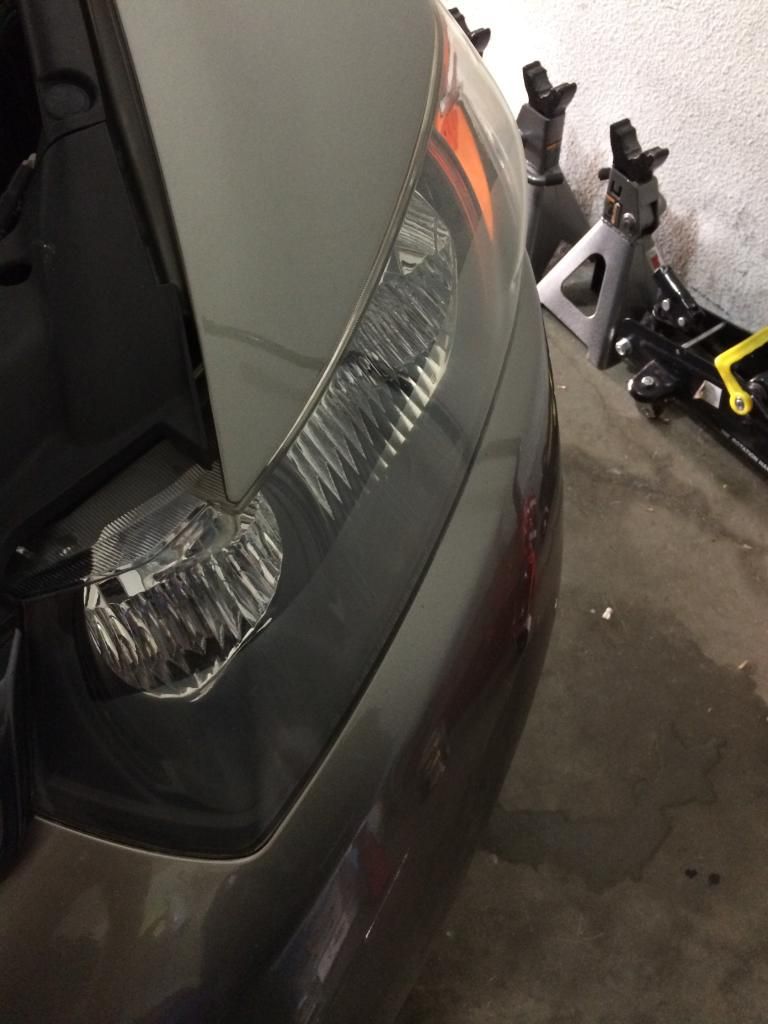 And finished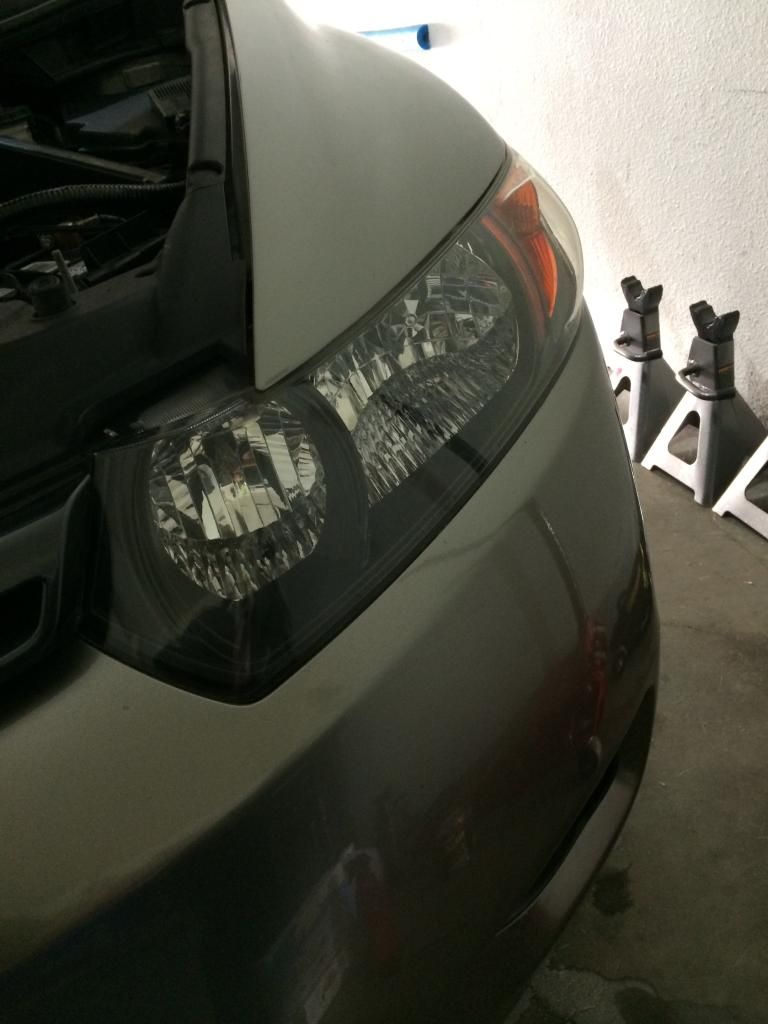 All finished! Let it dry over night and you are good to go! I usually buff it out a week or two later, and it can be buffed over and over again if it starts to yellow at all. When it starts getting foggy again (it took about 3 years on my mustang), just simply do it again. Total cost is about $20-$30.