Traded my 2006 ASM Civic Lx for my new 2008 TW Civic Si on July 7th 2008. Best choice I made by far.
Current Mods to date July 22nd 2012
Engine/Performance Modifications
-TWM Short Shifter
-TWM Cable Bushings
(removed, no 2nd gear grind anymore :woot
-TWM Base Bushings
-AMSOIL Synthetic 5-W30
-AMSOIL Synthetic Manual Synchromesh Transmission Fluid
-Ingalls Torque Dampener "Stiffy"
-DIY JDM Dipstick
-Boomba Oil Cap (red) (SOLD)
-Boomba Battery Tie Down (red) (SOLD)
-PasswordJDM Carbon Fiber Power Chamber
-Custom Made Battery Re-locator
-X Intake (Removed)
-p2r Throttle Body Spacer & Gaskets
-Malibu Customz Carbon Fiber Radiator Cover
-YoSpeed Battery Tie Down
-PasswordJDM Carbon Fiber Spark Plug Cover
-PasswordJDM Carbon Fiber Intake Manifold Cover
-Gold Mugen Oil Cap (SOLD)
-Hondata FlashPro
-J35 Throttle Body & Gasket
-Custom Candy Teal Valve Cover
-T1R Polished Oil Cap
-Greddy Evo2
Wheel/Suspension and Brake Upgrades
-17" Fast Wheels Virus Rims (SOLD)
-215/45ZR17 BFG GForce T/A KDW2 (SOLD)
-HFP 18" Carbon-Bronze Rims (SOLD)
-215/40ZR18 BFG GForce T/A KDW2 (SOLD)
-Advan RG2 17x8.5 +31
-Advan Low Rise Center Caps
-215/40R17 Yokohama S.Drives
-Project Kics R40 NeoChrome Lug nuts
-BuddyClub N+ Coilovers
-Skunk2 Pro-Series Camber Kit V2 (Gold Anodized)
-HFP Suspension (REMOVED)
-Progress Rear Sway Bar
-TL-S Brembo Caliper's (Teal)
-StopTech Front and Rear Drilled/Slotted Rotors
-Hawk HPS Front and Rear Pads
-ATE SuperBlue Dot 4 Brake Fluid
-TL-S Brake Master Cylinder
I.C.E
-Pioneer Avic D3 (with ipod hook-up and 30gig ipod video)
-Steering Wheel Controls
-Alpine 6 1/2" SPS-600C
-Alpine 6 1/2" SPS-600
-JBL 5 Channel Amp GTO5355
-Infinity Kappa 12" sub
-Stinger Cap
-Viper 5002 (alarm)
-OEM Dash Kit
-Scoshe Trim Ring
-Accord Horn
Interior
-GrafiXpressions White Steering Wheel Emblem
-Strutking dead pedal
-TWM M1 Abrams Gun Metal Shift knob
-Red Door Inserts
-HFP Console Badge
-YoSpeed Door Sills (wrinkle black with Si)
-OEM rubber Mats
-CSX shifter bin
-s2000 Push Button Start
-FD2 Hazard Button
Exterior
-HFP full Aero Kit
-Debadged Civic Emblem
-GrafiXpressions Red Tail Light Tint
-HFP Sport Muffler (Removed)
-OEM Fog Lights (Removed)
-20% Tint (back three windows)
-ClubSi.com license plate trim (removed)
-Super White LED License Plate Lights
-ivtec DOHC removal
-Front & Back Red JDM Emblems (Sold)
-TWFG2 Crew Sticker #35 (white)
-Painted Calipers Black With Grafixpressions.com Honda sticker (Removed)
-AP1 S2K Projectors with 85122 bulbs, blacked-out shields, MDX Shrouds, Denso Ballast, Chrome Housing, Partially Clear Turn Signal, Chrome Turn Signal Bulbs
-Retro Fitted Blazer Fogs (w. XenonDepot Volt H11 4300k HID kit)
-YoSpeed.com Custom License Plate Trim (Removed)
-Weathertech Window Visors
-Rear si badge (Removed)
Parts on order or waiting to be installed
My future plans are:
feel free to suggest other parts.
Now onto some pictures. Enjoy!
July 6th 2008
July 7th 2008
HFP Aero Kit and 15% tint installed at the dealer
Some Time In July
Re-Installed Pioneer Avic D3, 12" Infinity Kappa Sub and Viper Alarm
September 3rd 2008
17" Fastwheels Virus with 215/45ZR17 BFG Gforce T/A KDW2
Don't miss those rims AT ALL glad to see them gone!
Dec 4th 2008
18"HFP Rims With 215/40ZR18 BFG GForce T/A KDW2
Grafixpressions.com red tail light tint
January 13th 2009
Installed HFP Sport Muffler
HFP Sound Clip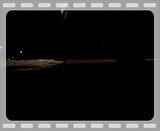 January 20th 2009
My TWM Short Shifter, Cable/Base Bushings and M1 Abrams Shift Knob

February 16th 2009
Upgraded to a VIP Member!!
March 2nd 2009
Installed HFP Suspension
Not fully settled I don't think but heres a installed pic!
March 4th 2009
Installed OEM fog lights. Also installed Accord Horn!
March 5th 2009
Installed LED License Plate Lights and got rear tint fixed!
March 10th 2009
Got Front HFP Lip Put Back On
March 12th 2009
Custom License Plate
March 16th 2009
Installed Alpine Speakers and JBL Amp
April 1st 2009
Grafixpressions Steering Wheel Emblem
April 4th 2009
Red Door Inserts
April 6th 2009
HFP Console Badge
June 14th 2009
8thcivic Meet
(jhardpink, PrEgO CaNe, Cobber, Uncle_Ruckus)
July 7th 2009
1 Year Old. 13,430km
July 13th 2009
ivtec DOHC Sticker Removal
July 15th 2009
Installed Front & Back JDM H's
Install
Front
Rear
July 17th 2009
Installed Ingalls Torque Dampener
July 27th 2009
Painted IM Cover and Dip Stick
August 4th 2009
Boomba Oil Cap and Battery Tie Down
August 13th 2009
Installed X Intake

September 22nd 2009
New/Old Valve Cover To Be Powder coated White
September 26th 2009
AP1 S2K Projectors with 85122 bulbs
Received My First Step To My Retro Fitting :woot:
October 7th 2009
p2r Throttle Body Spacer & Gaskets
October 13th 2009
Installed Carbon Fiber Radiator Cover
October 14th 2009
Installed TW FG2 Crew Decal
October 17th 2009
Installed Progress Rear Sway Bar & Painted Calipers Black With White Honda stickers from
GrafiXpressions - Express yourself in vinyl form!...
November 5th 2009
YoSpeed Battery Tie Down and Door Sills Purchased from
Celcius
November 6th 2009
Carbon Fiber Intake Manifold Cover & Spark Plug Cover Purchased from
CorSport
November 12th 2009
MDX Shrouds
December 30th 2009
Retro's in Progress
January 2nd 2010
March 11th 2010
July 7th 2010
2 Year's Old. 27,210km
July 13th 2010
Blazer Retro Fogs
July 29th 2010
Retro Fog Install
Installed:
and turned on:
September 15th 2010
YoSpeed.com License Plate Trim
March 9th 2011
Advan RGII 17x8.5 +31 and WheatherTech Window Visors and OEM All Season Mats
April 23rd 2011
Advan Low Rise Center Caps
April 28th 2011
Project Kics R40 NeoChrome Lug nuts
May 4th 2011
BuddyClub N+ Coilovers & Skunk2 V2 Gold Camber Arms
May 4th 2011
Mugen Gold Oil Cap
July 21st 2012
PasswordJDM Power Chamber & Custom Battery Re-locator
August 6th 2012
CSX Shifter Bin
August 26th 2012
Hondata FlashPro
March 24th
TL-S Brembo's and rotors and pads, Greddy Evo2, J35 Throttle Body, Custom Painted Valve Cover
​