hey guys, my dad and i just got done doing a partial big 3 install and it sure does make a difference as to preventing voltage drop! :thumb:
i just followed the pics towards the bottom of page 1:
http://www.8thcivic.com/forums/do-y...2-recommendation-install-big-three-wires.html
added first wire to bolt, left other end alone for next step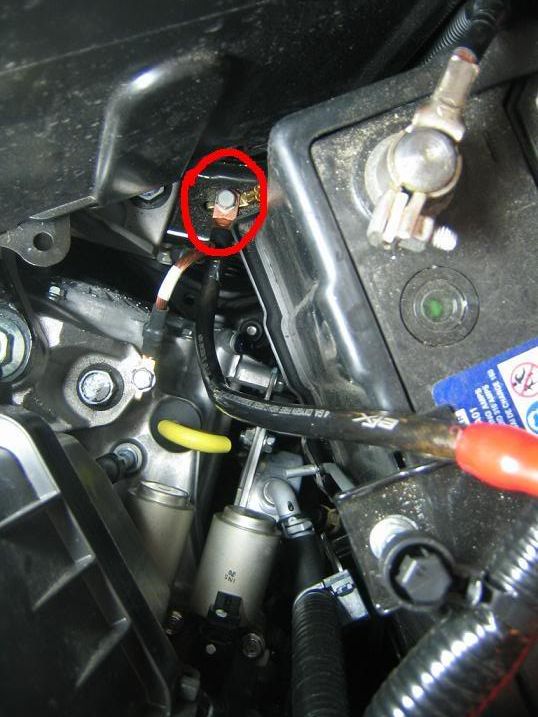 added second wire to next bolt, then attached both wires to the battery terminal
BATTERY GOO!!!!!!
finished upgrade: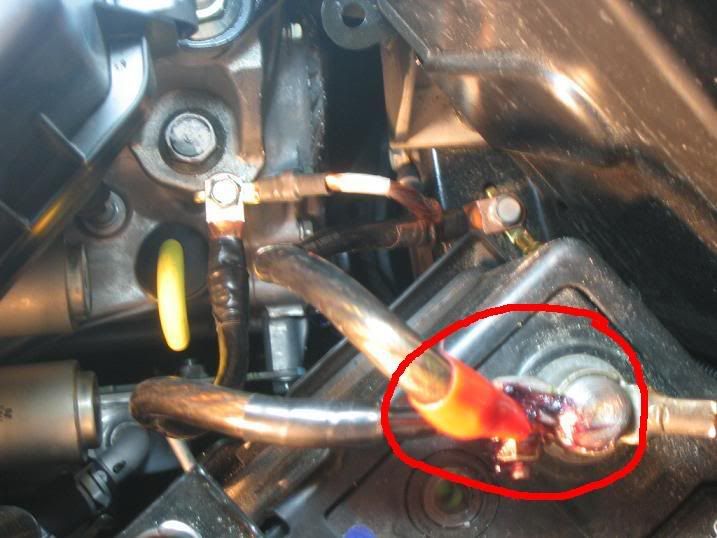 no dim ftw!
VIDEO!!
YouTube - no dim for the win
my capacitor stayed consistent at about 14v and dipped no lower than 13.7v at the exception of once at 13.5v. before the install, it would dip to as low as 11-12v and the tails would dim to every beat. nothing now! this all of course tested at the same volume level!
and its pretty cold out here, the car started to frost over, but the battery didnt seem to drain much even at that. :thumb:
i know theres more you can do to the big 3, but i didnt really wanna have to go out and buy a fuse and attempt to break the plastic ring thing around the alternator and everything.
i just used 4gauge wire i already had to give a little support. i just like to turn my subs up enough where you can feel the music, not tremors!
if anyone has any advice they can give to upgrade it further by just adding another wire to another spot as simply as i did with these 2 wires, let me know!