Discussion Starter
·
#1
·
Well to start off, I got my car last year on Feb 15, 2008, and she is now officially one year old!
And I wanted to write a review on the condition and wear/tear, and her overall performance.
This is what she looks like.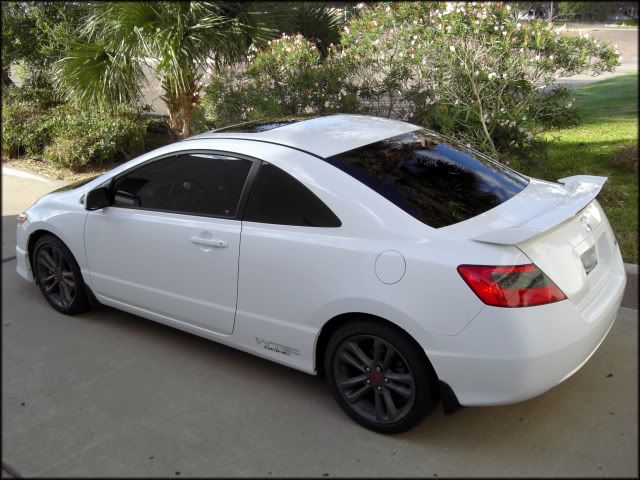 and here is my build-up thread to get a little more familiar with her.
http://www.8thcivic.com/forums/car-builds/95755-demisedgabes-build-up.html
I just recently put in the Amsoil MTF, and that really made a difference on top of my TWM SS and the cable and base bushings.
The tires are still new. The clock reads 15750 in one year, which consists of daily commuting to school and work.
She still drives like I just bought it. I havent experienced to many rock chips except for one ding on the windshield and on the fender. One Rim has one curb check. I find myself having to claybar more often to keep the particles from building up on the Trunk area mostly. I also live near the beach.
On the contrary to most people's claims, the paint job is holding up pretty well.
The interior is still clean and minor scratches on the driver door near the bottom. My only Gripe is the material of the seats and armrest, mostly the armrest, for it shows visual wear...The seats are nice still. The sound system still bumps good enough for me.
I couldnt be more happier with my purchase, and am grateful to drive this beautiful car.