Discussion Starter
·
#1
·
WHAT:
Northeast 8thcivicfest '09 (Day 1)
WHEN:
Friday May 8, 2009
WHERE:
Great Adventure New England (Springfield, MA)
MAP IT OUT:
>>>CLICK ME FOR DIRECTIONS<<<
WHY:
Get ur thrills on before da big meet!
​
We decided what better way to kick off 8thcivicfest weekend than with a whole lotta fun, thrills, and laughs! I personally love coasters, however my favorite ride is "Scream." It rockets you up in the air 20 stories high in a matter of seconds then you free fall the same distance. :spinning: There's lots to do at the park, check it out --->HERE<---

They now have a $26.99 online special. :thumb: buy your tickets --->HERE<---


We will be meeting at the Main Gate at 10:00am and entering the park at 10:30am SHARP! If you are not there, you will have to find us inside cuz we're not waiting for ANYONE. So if you're late, you better have someone's phone # that made it on time!

There will be a caravan heading up from Fishkill, NY at the parking lot right in front of Boston Market on Rt9 south. map it out --->HERE<--- We will be meeting at 7:00. The caravan will be departing at 7:30 SHARP!!! If anyone would like to meet up with us on the way, this is the route we will be taking --->click HERE<--- We will not be getting off of the highway to meet anyone though. You'll have to meet us at a predetermined rest area or sumthin.

Any New Englanders that plan on getting a room in the Poughkeepsie area on Friday night, you can depart from Great Adventure with us and head down our way if you'd like. :thumb: :vtec:



Scream...





Superman Ride of Steel...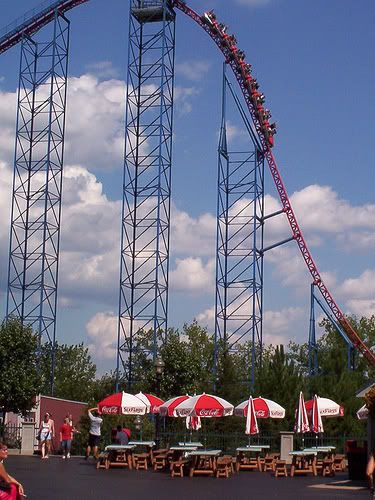 and me there a few years ago...:woot:









you can see a bunch of rides--->HERE<---


Let's do this!
arty:



1. Qshooter151 +1
2. tuner student +1
3. 00celica
4. 91EclipseGS
5. KMM
6. portabuddy
7. Xtreme Thunder
8. snow8white