My totalled Si (Updated agian With Pics and story)
I had my civic totalled and some people have been telling me that I should send some pics to American Honda I've gone on their web site but still havent figured it out so can some one please help me out i'll post some pics of my car later and give you guys the full story later, thanks.
Before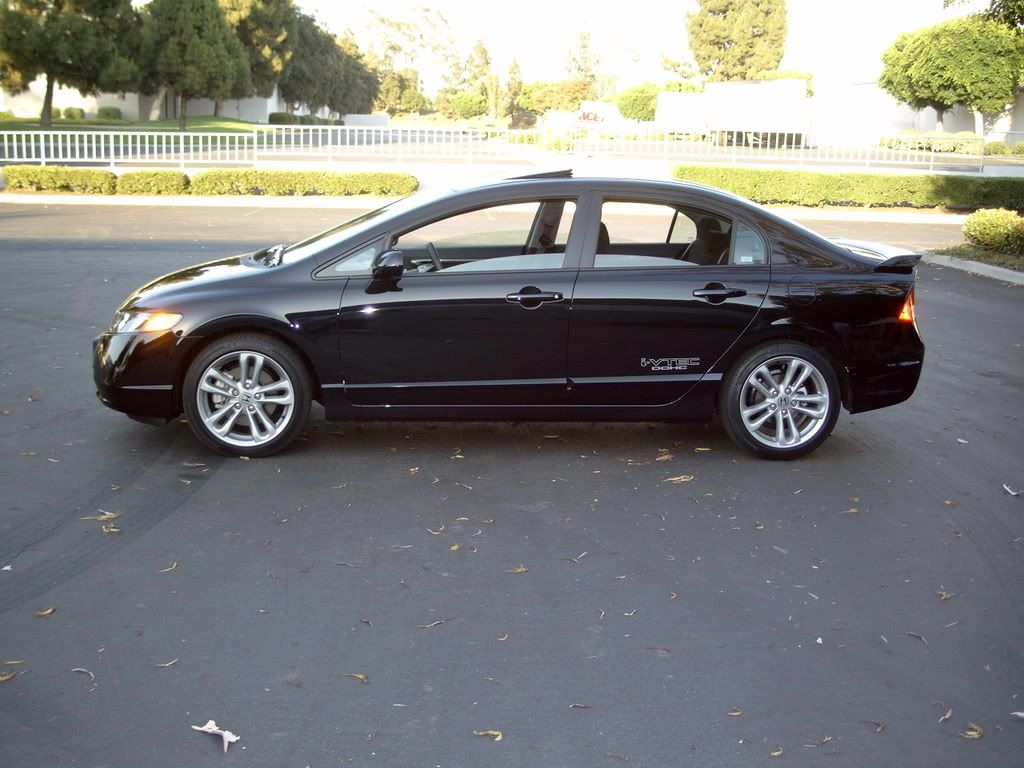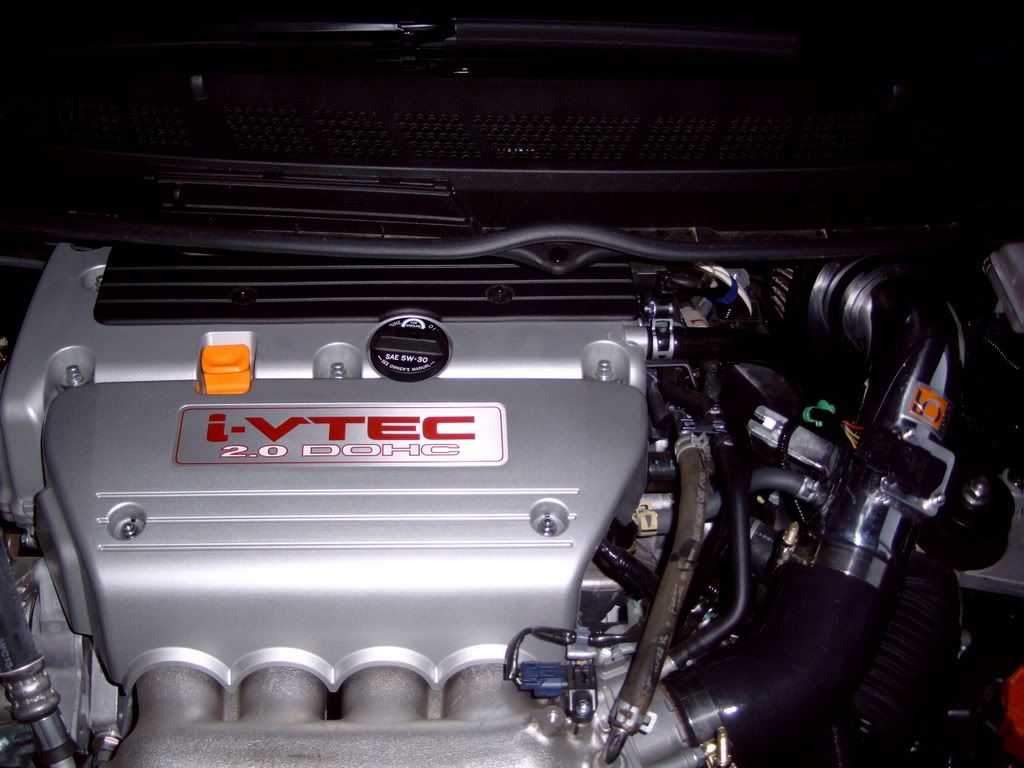 After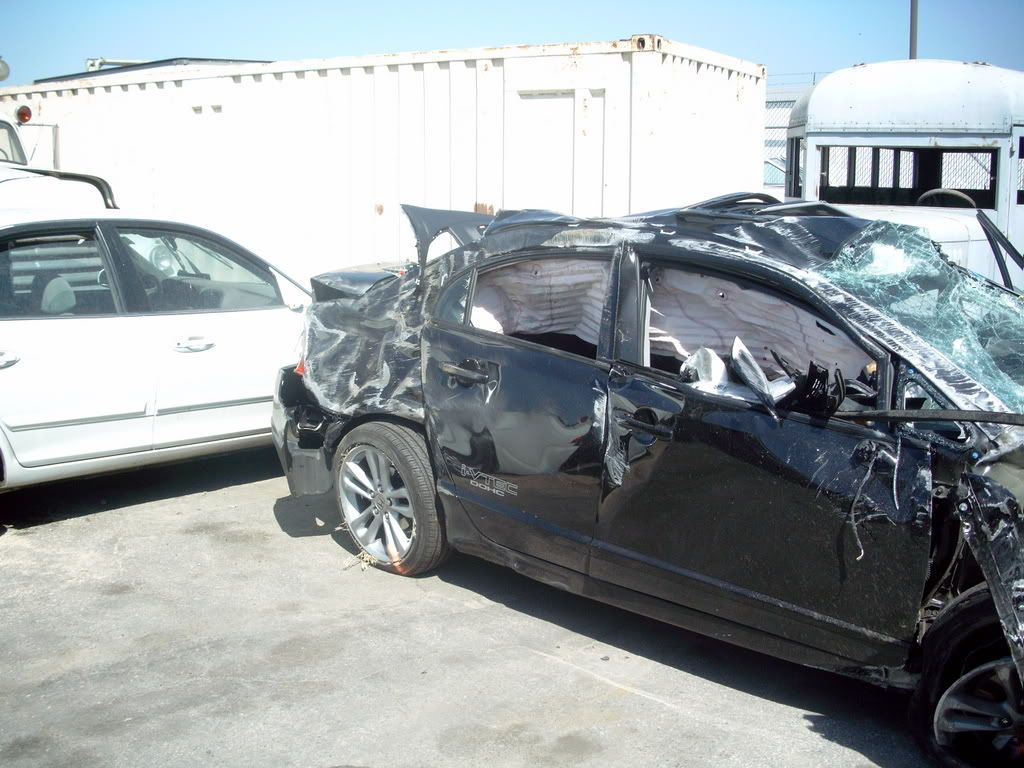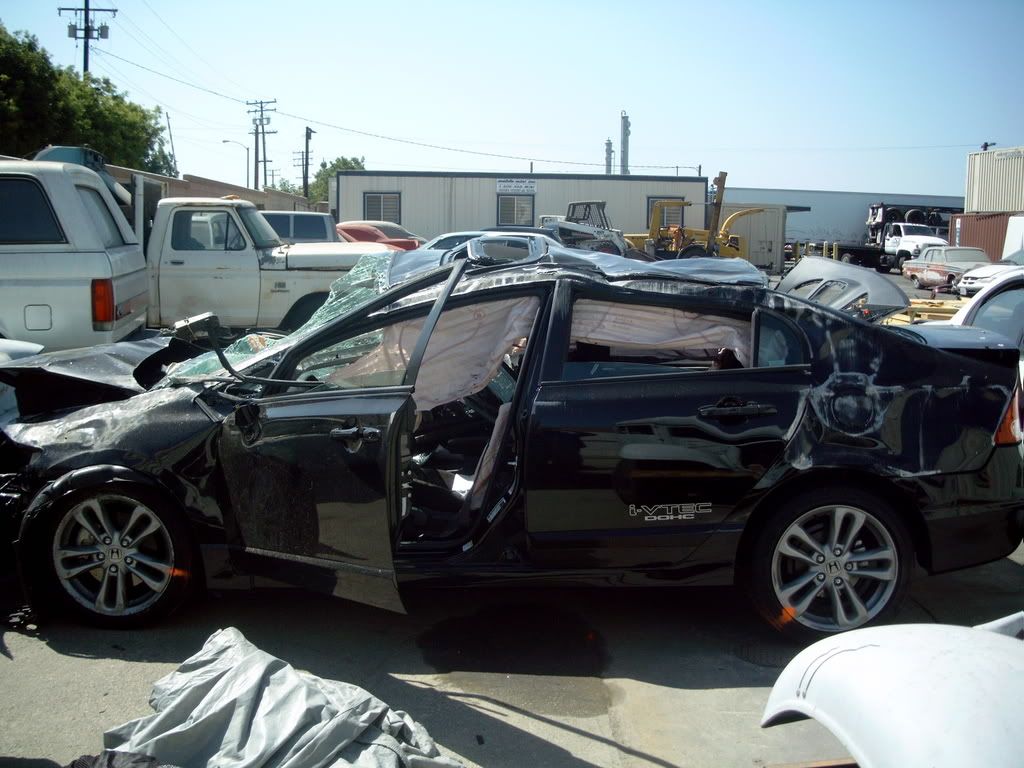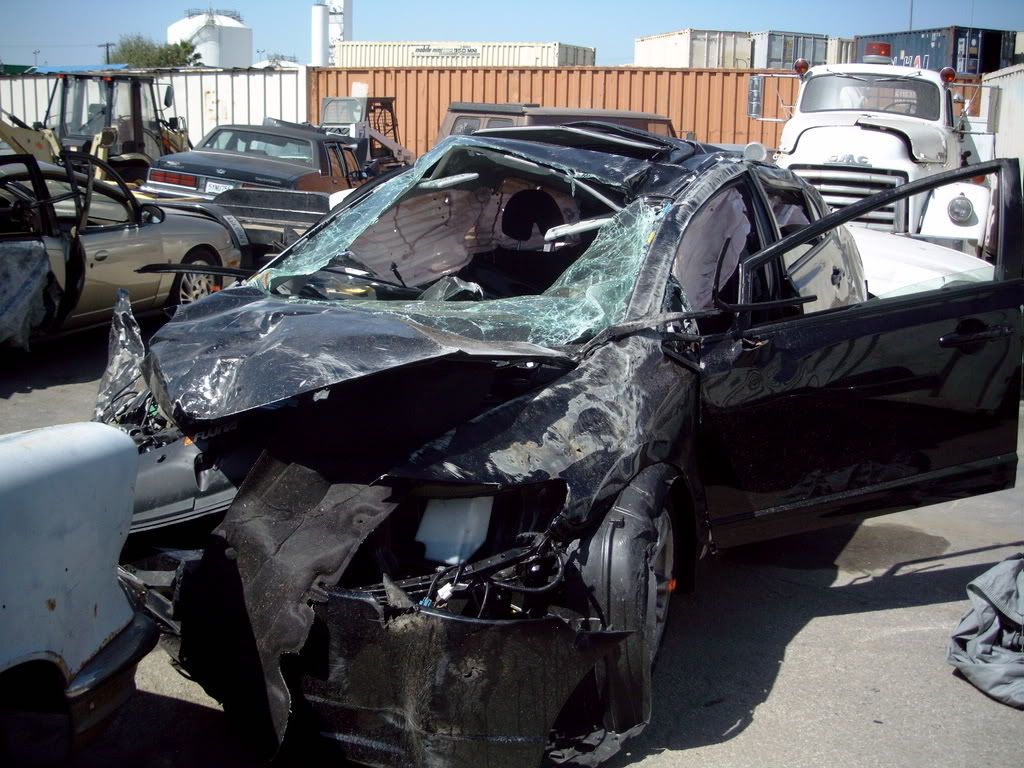 Ok this is what happend I was going to wrestling practice at my college all a remember is a car turning in front of me and I tryed swerving to avoid the car. I picked up the police report on wed and found out more on what happend there where 2 witnesses and one of them almost got hit by the girl in a brown-gold saturn and got out lucky and i was about 5-6 car lengths away from the guy who justed missed the girl in the car and i tryed swerving and hit the rear panel of the car and i rolled the car twice and i remember rolling once in slow motion and then i blacked out and woke up in the ambulance then blacked out agian. then one of the witnesses said the girl was going from one drive way to another at about 30mph just missing a car then punched it agian and thats when i hit. I'm still kind of hurting but ok I got 16 staples and 26 stitches on my head and 4 more stitches on my wrist where they pulled out a piece of glass. So it was completly the girls fault and I am still alive and kickin it.