just added some pics before it got dark. Added the window tint today so I thought i would update.:thumb:
Well I picked her up yesterday but didnt have time to post pics because I went straight to go put an alarm on it which took all day. today I got time to snap a couple of pics with my phone. I bought it here in San antonio Texas (first sold Mugen Si in Texas) and bought it from Gunn Honda for not a penny more than MSRP. Small mods were added for now which are.
MODS:
- Ingalls torque damper
- FD2 R shift knob
- FD2 R front H emblem
- FD2 R rear H emblem
- Viper alarm system
- wheel locks
enjoy the pics. I will get better pics when my wife brings home the Camera.
Just washed it around sun down so its a little wet.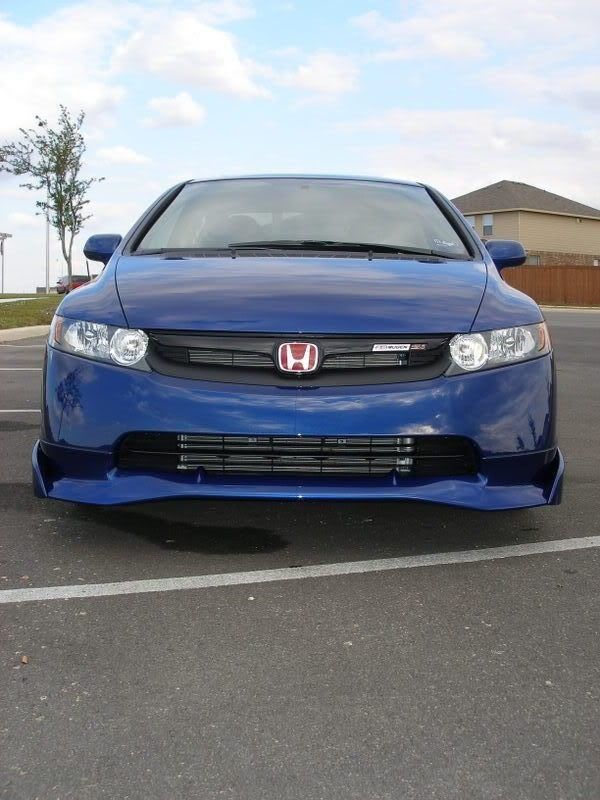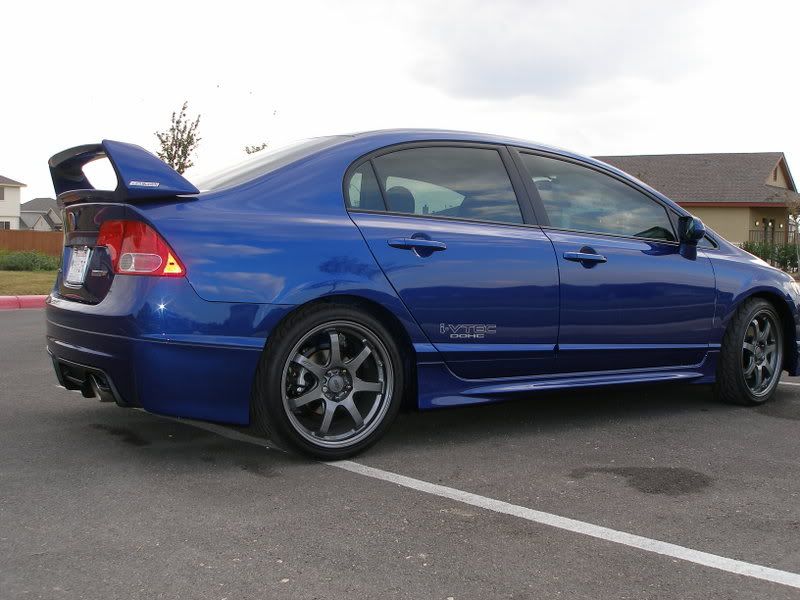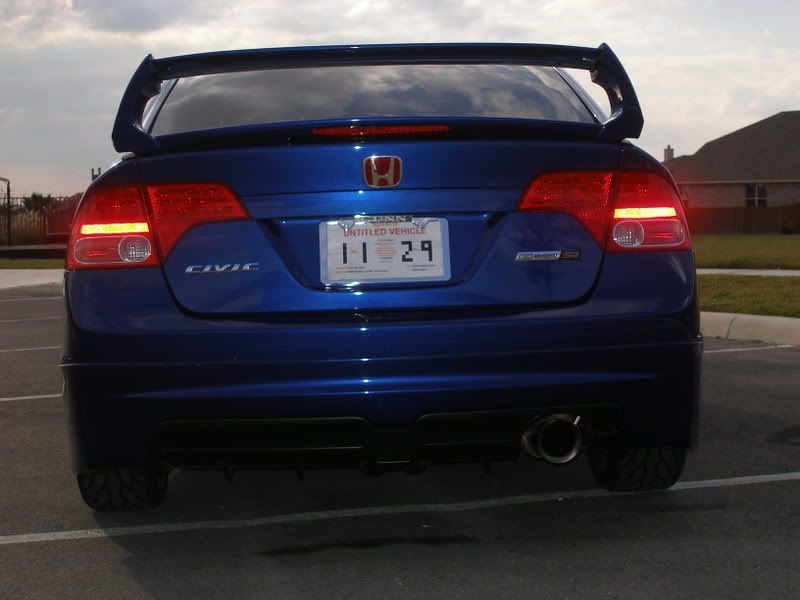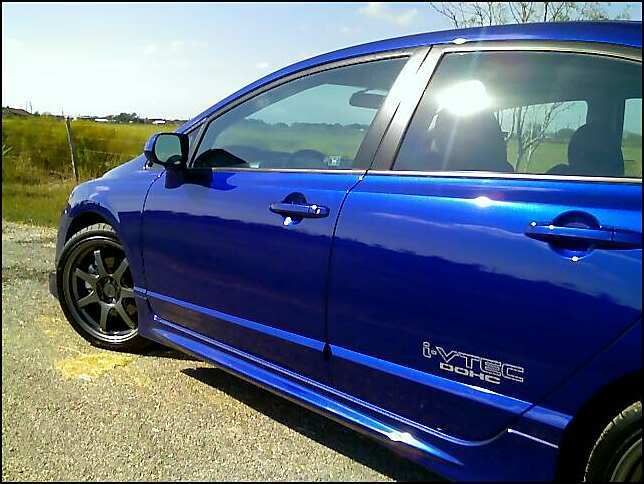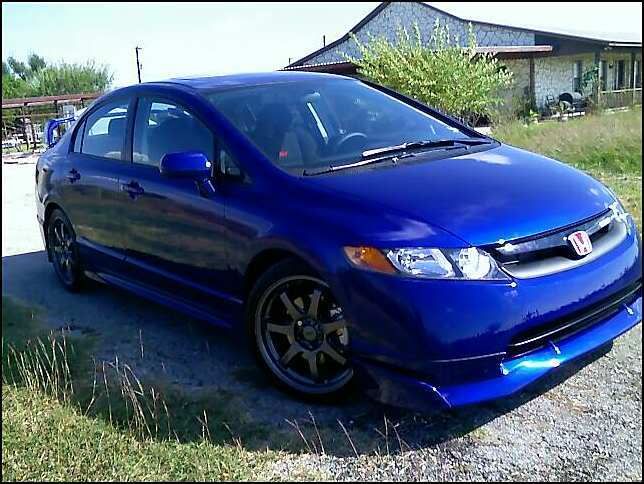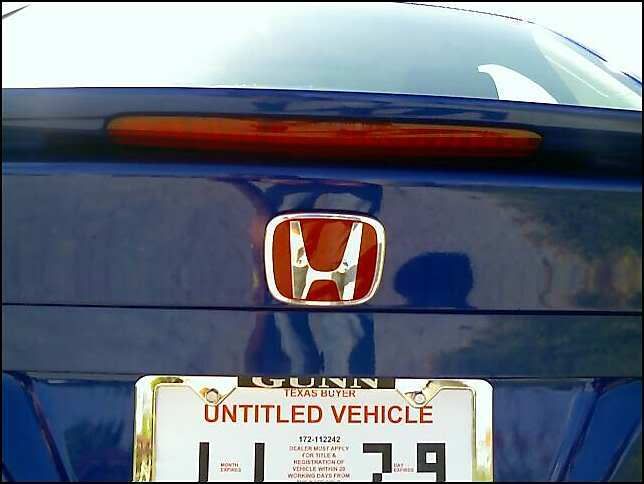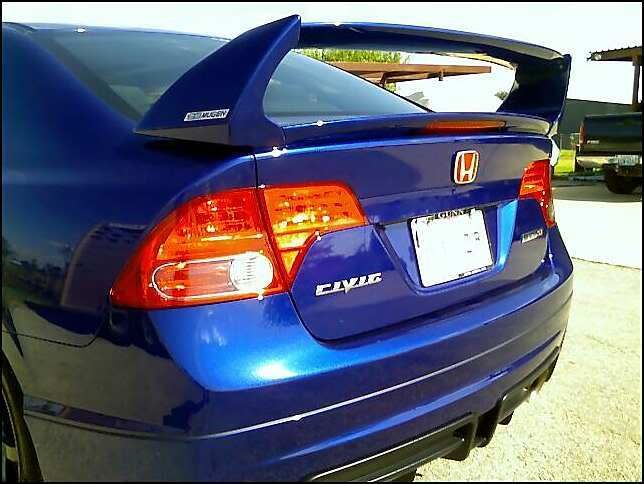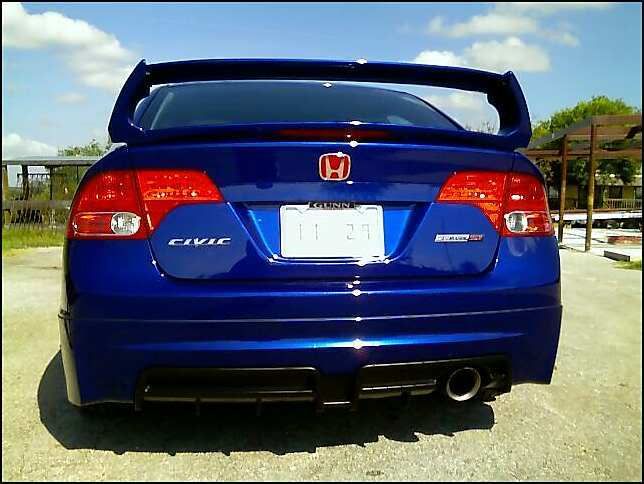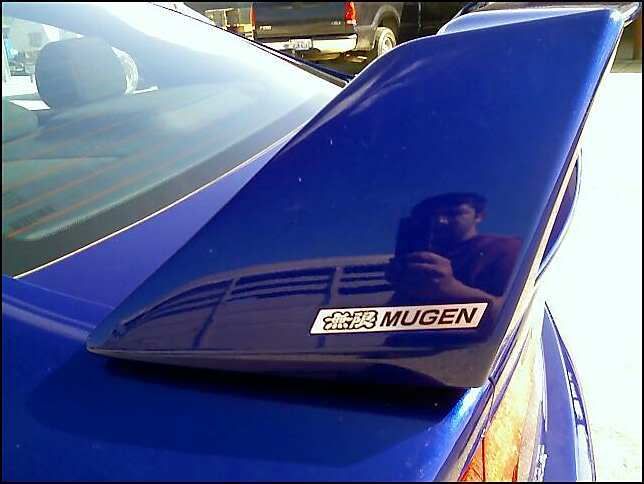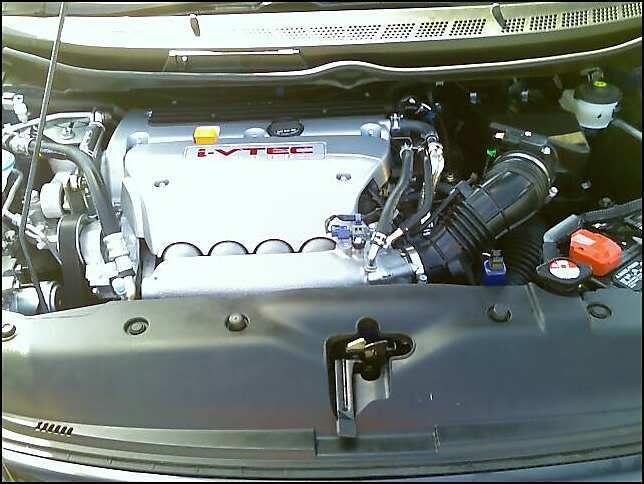 The air intake looks the same as the regular Si to me.
Switch-a-roo! The type r knob is slightly smaller.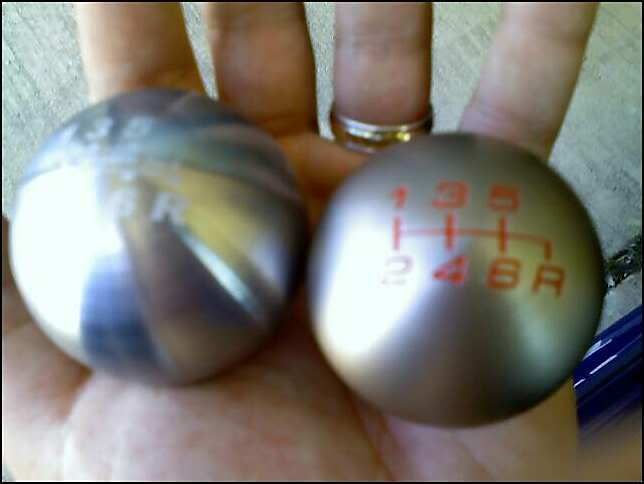 The end