Discussion Starter
·
#1
·
People have said they wanted it, but no one has tried it. I went ahead and started on it.
Let me tell you how hard masking off this thing was.
It looks decent so far.... I need to go back and touch up some areas that were missed in the masking and some parts that were over painted.
heres a before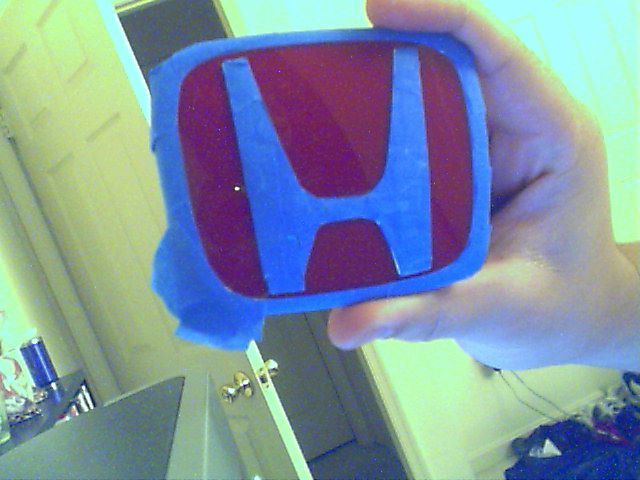 and a current.
The red of the JDM emblems doesn't seem to match the red on the si emblems, thats why I never got them. The main reason why I wanted to do this is because I hate the recessed areas in the front emblem. This emblem is the rear emblem though. I will be doing the front as well.
The bottom of the H is a bit messy... like i said it was a pain in the ass to tape off. Gonna get an exacto knife hopefully tommorow and remask and clean up some of the edging..