Discussion Starter
·
#1
·
I know some of you may not like this style and only like the OEM tails, but I've wanted LED tail lights since I got the car and these are the best ones I think.
Personally, I like them more than the OEM looking LED lights that are also for sale.
Here's my review.
Fitment - 6/10. The fitment is pretty good all around except it leaves a bit of a larger gap between the trunk lid and the light. Also, for some reason I didn't see a spot for the lower bracket on the lights that the OEM lights have. I regret not putting the bracket back onto the body though because now the bumper cover doesn't fit right. So now I have to remove the bumper again and put that bracket on. The sidemarker bulb is the same one used from the OEM lights but it won't fit in the lights correctly. Maybe it was just because my hands were freezing but I'm not sure, I'm gonna give it another shot a little later. Other than that, everything else fit perfectly.
Functionality - 9/10. I think the LED's for the brake lights could be a little brighter. The turn signals are very bright and the reverse lights are twice as bright as stock.
Look - 9/10. I really like these black lights, the chrome ones are ok, but a little too bling bling for my liking. :laughing: I think these lights flow very nicely with the car.
Anyways, here are the pictures, I'll try to get some videos and night shots by tomorrow.
(headlights and turn signals on)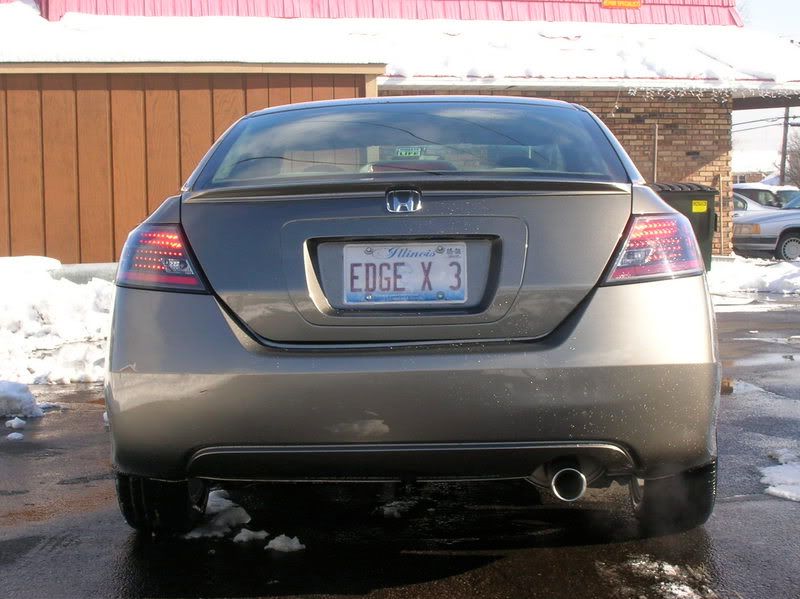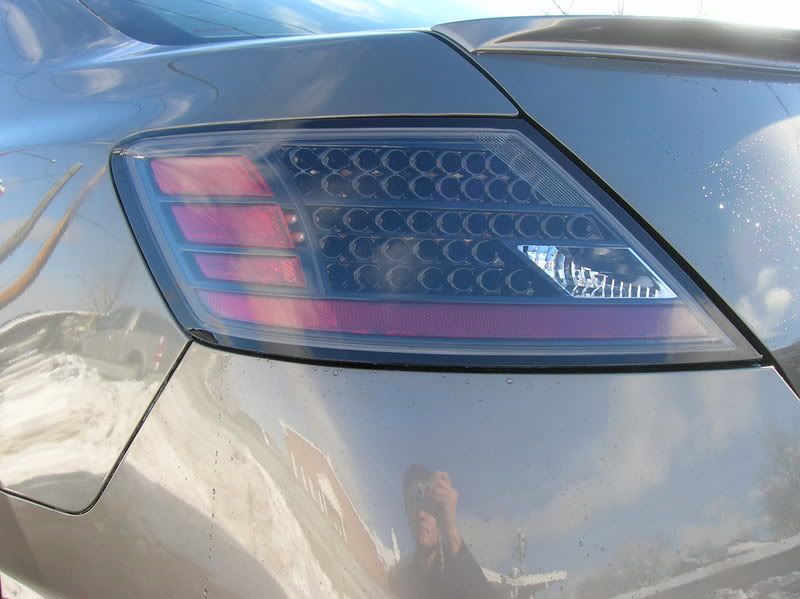 (headlights on)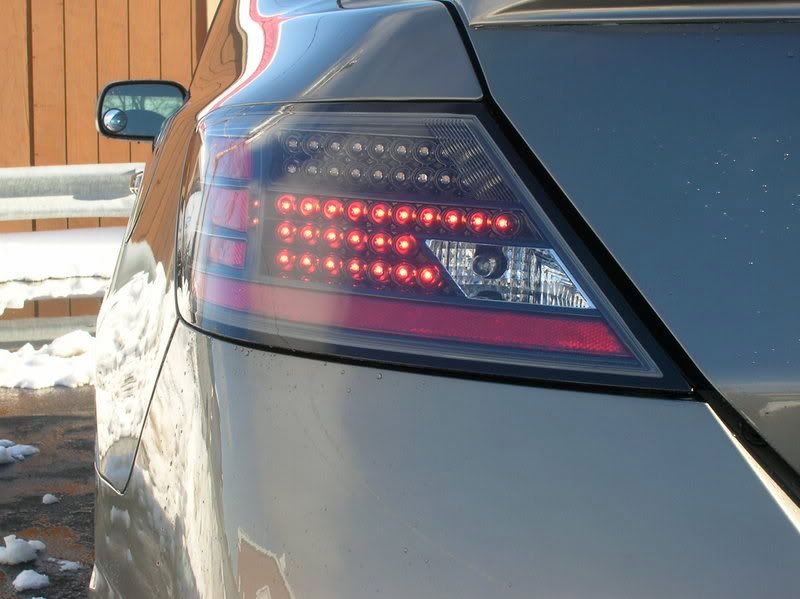 (head lights and turn signals on)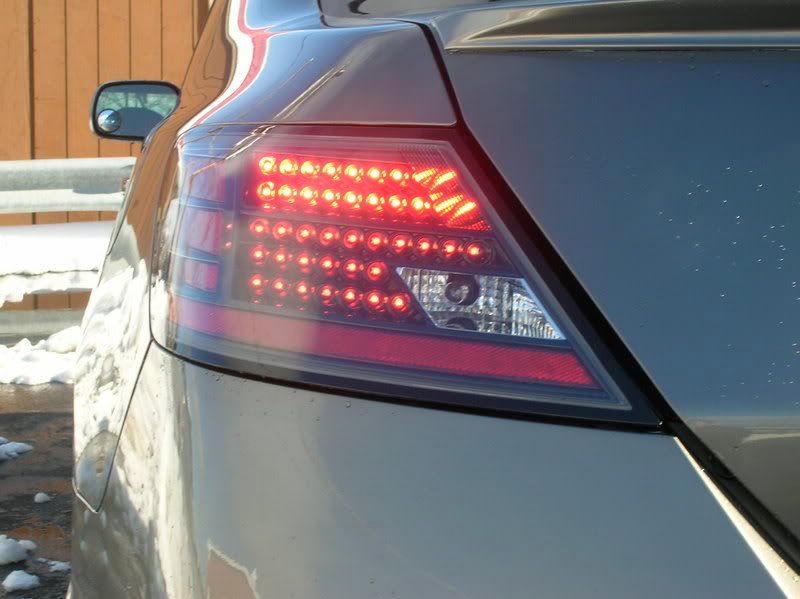 a few other shots: