UPDATE- Been a super long time lol
iiVTEC's build thread.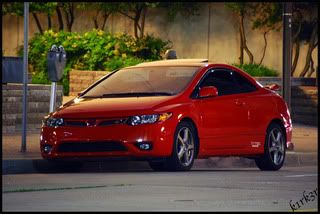 Mod List​
Engine/Performance Modifications
AEM Cold Air Intake V1
Skunk 2 70mm Megapower R exhaust w/ modified hangers
Skunk 2 Megapower Header
Comptech Short Shifter w/shifter cable bushings/ base bushings
Red P2R Throttle Body Spacer w/ p2r gaskets
Domokun Reseviour Cover
Hondata Flashpro
3M Injected motor mounts
AEM Uego
Wheel/Suspension
5zigen fn01r-c's 17x8 +35 wrapped with hankook rs2's
white stock 06 si rims wrapped with BF Goodrich G-force super sport A/S
Skunk 2 Rear Lower Tie Bar
Skunk2 Lowering Springs
Exterior Modifications
JDM H's
White I-Vtec decals
Weathertech Window Visors
Tinted Windows
Mini shocker sticker
DDM 6k low n fog hids
Interior Modifications
Skunk2 Shift Knob/ CTR shift boot
JDM red steering wheel emblem
Custom red courtesy lights
07+ Si Floor Mats
Domo kun!
Broadway 270mm convex mirror
Excellerate Gauge pod
I.C.E
OEM Navi
PC Card
escort 9500ix
Other Modifications
third gear fixed
Future Modification Plans
Red boomba motor mounts
Hondata IMG
Skunk 2 Pro-S coilovers/ rear camber arms
comptech supercharger stage 2 or turbo.
HFP front n rear
Vis Carbon Fiber Hood/ painted RR
18" Advan RZ Bronze
​
Pictures: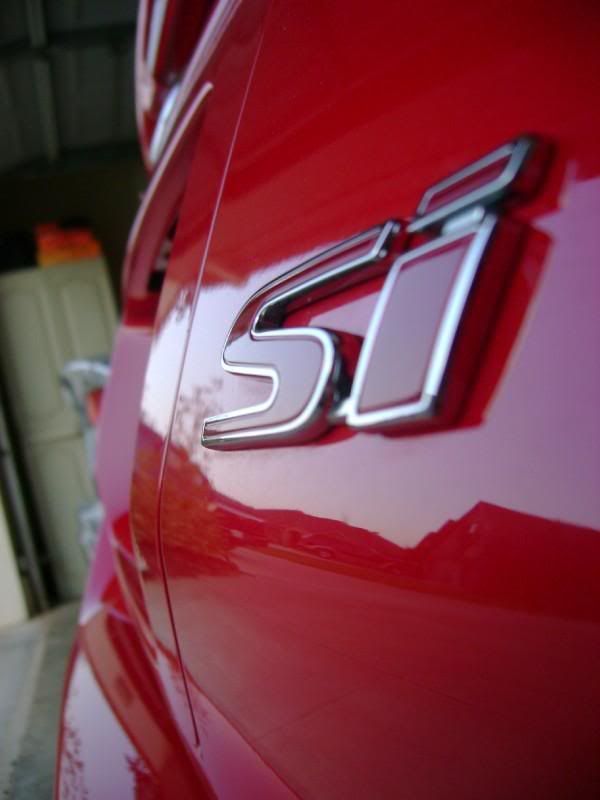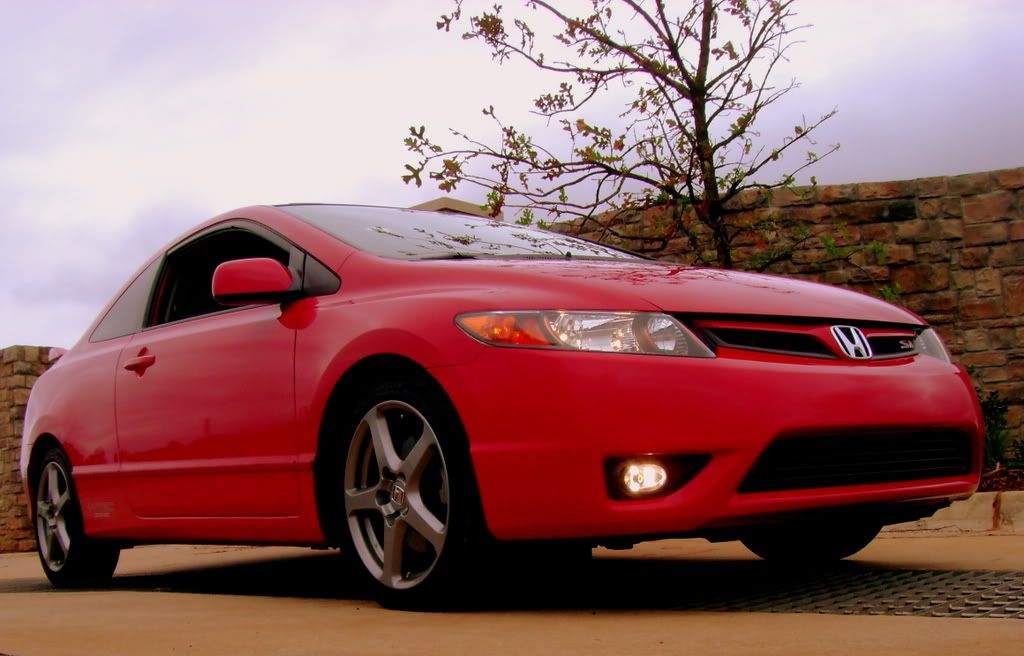 Stupid Bi*** backed into me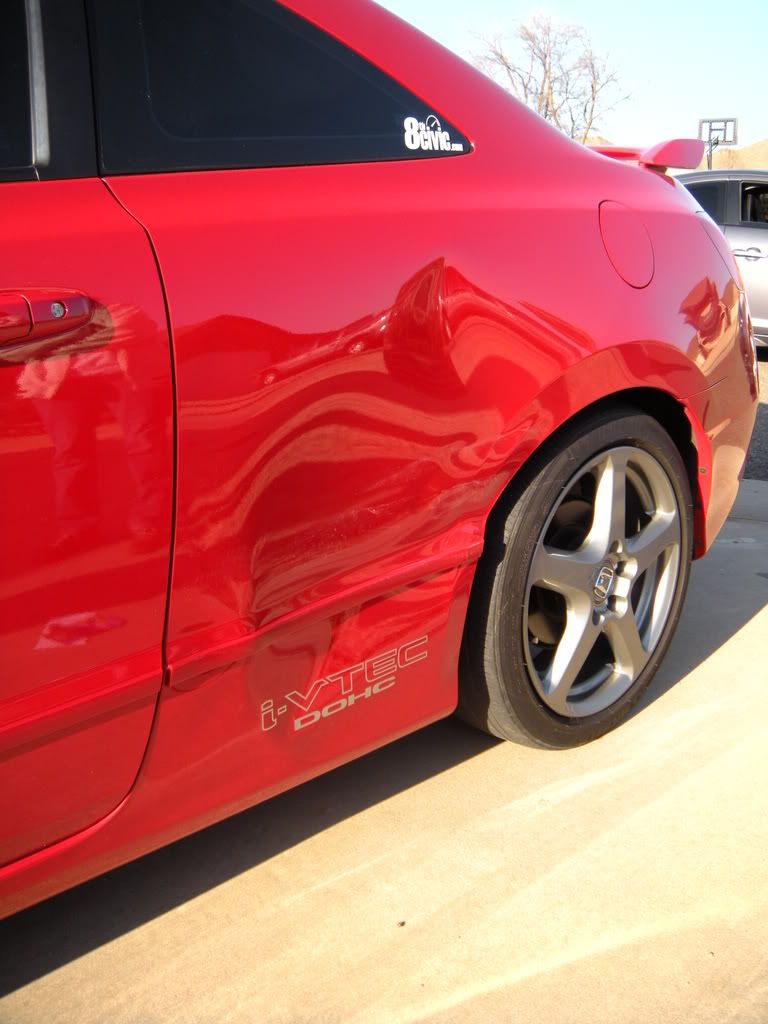 Taking it apart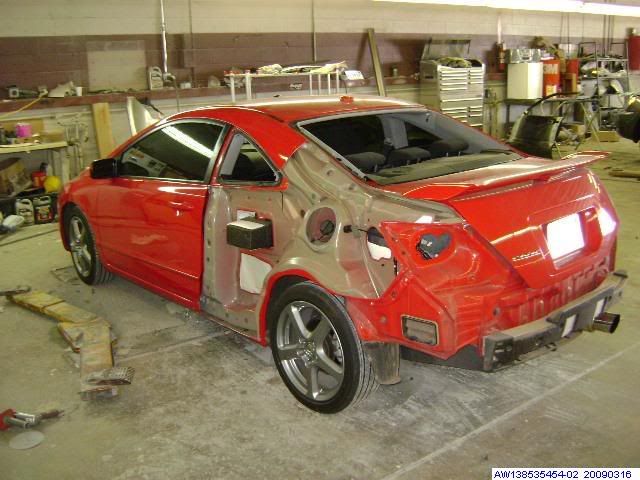 New panel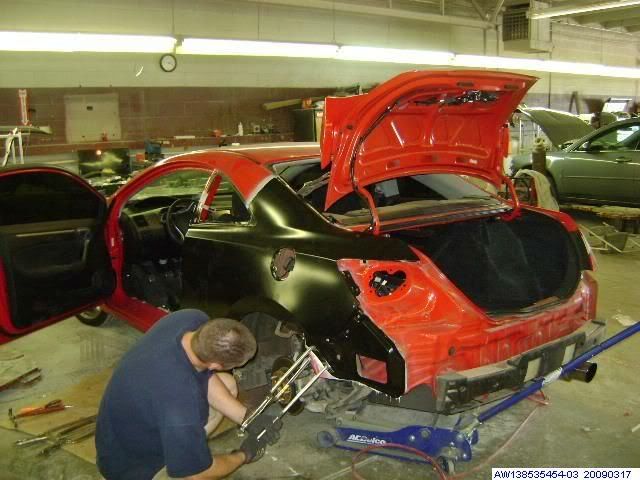 Prepped for paint
Paint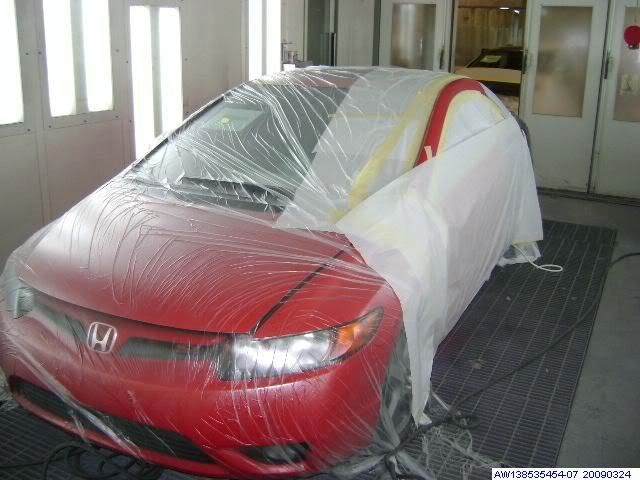 Almost pieced back together.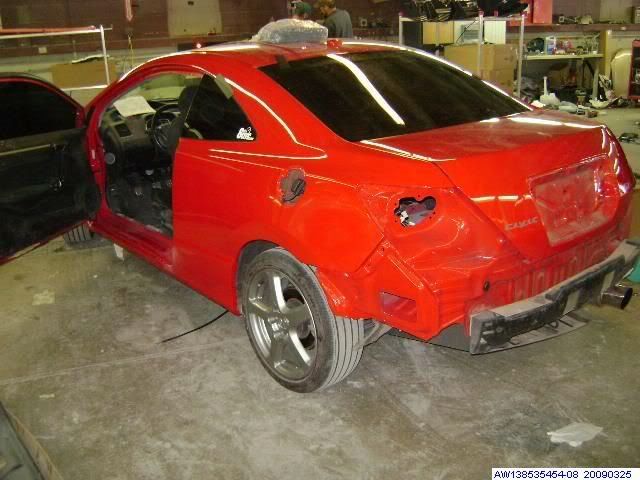 Some NEW Photos yayayay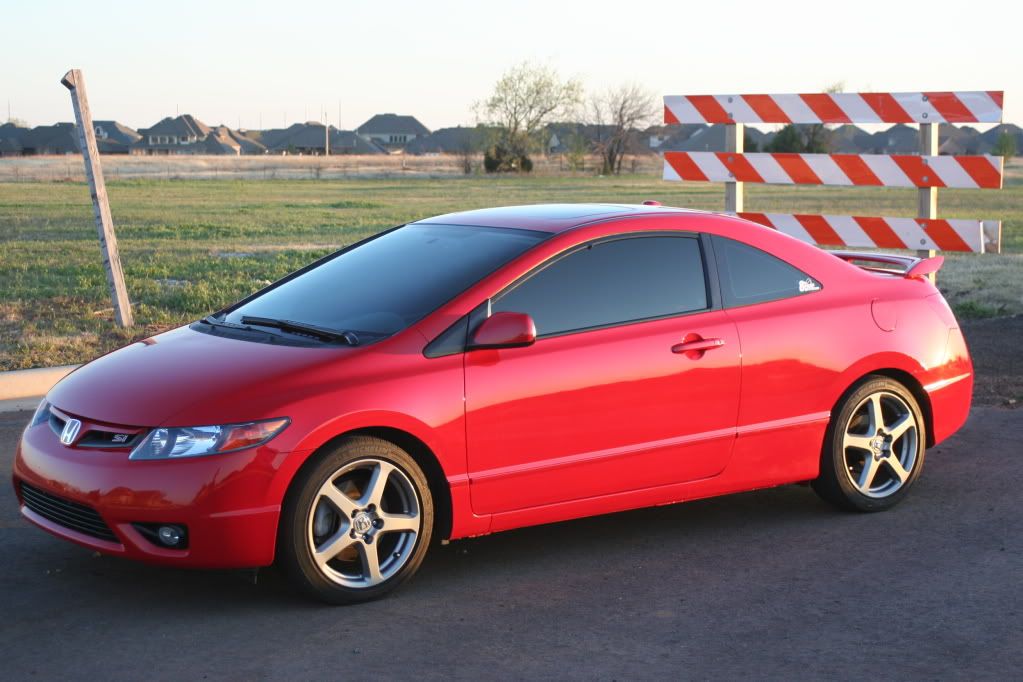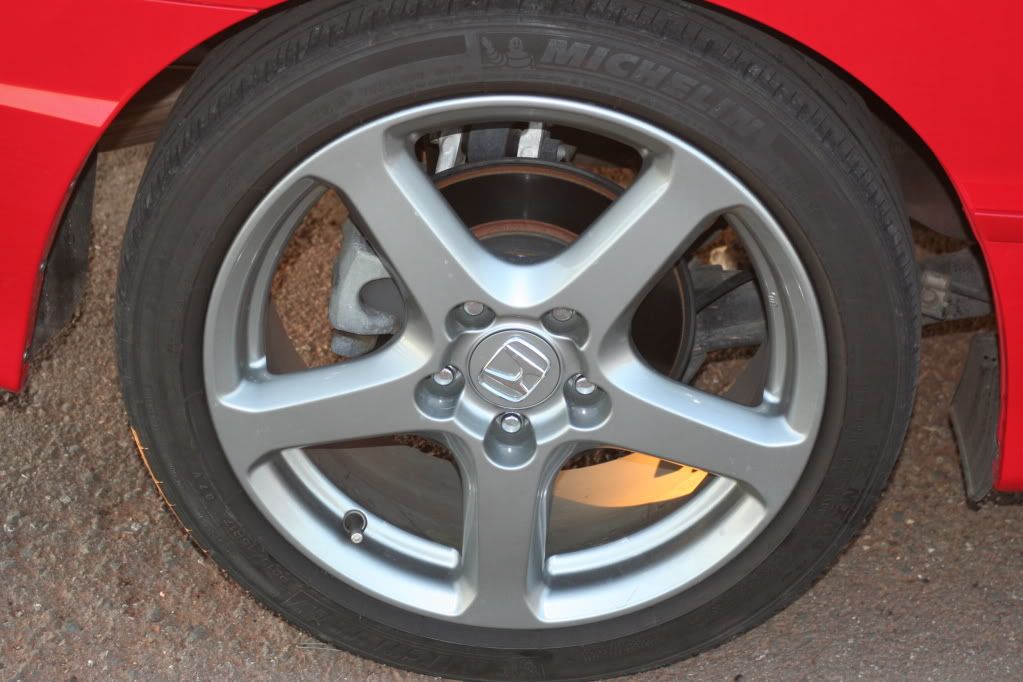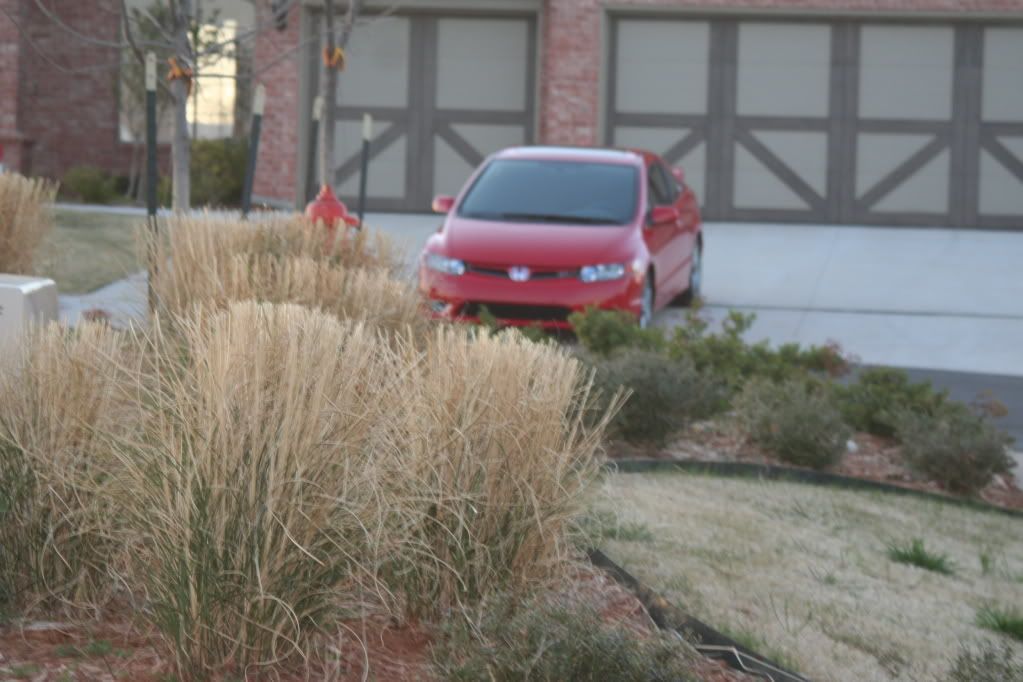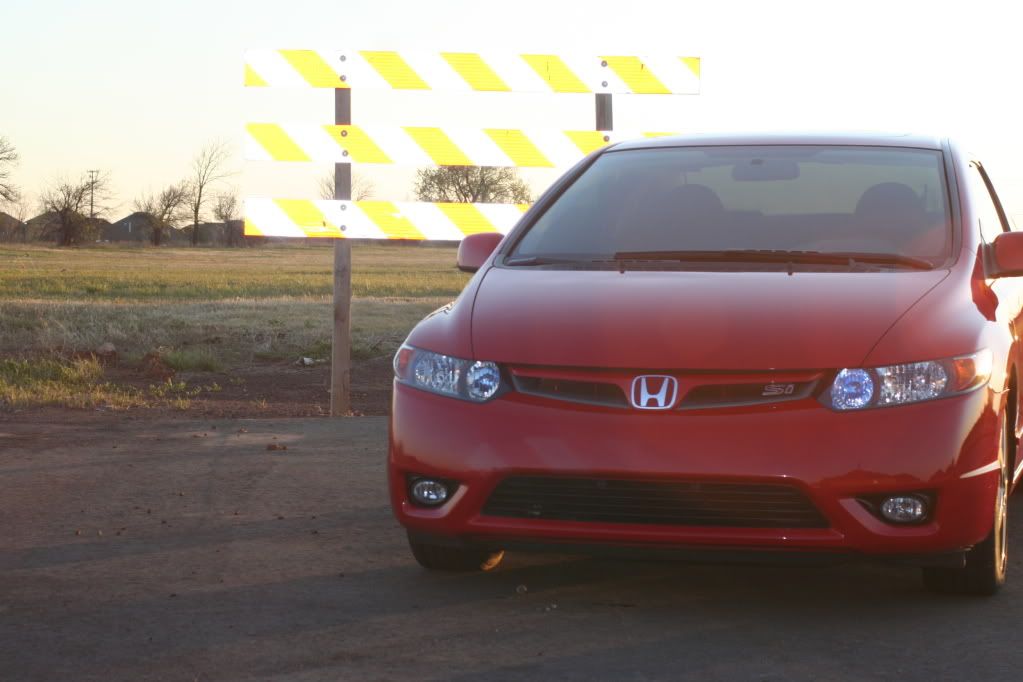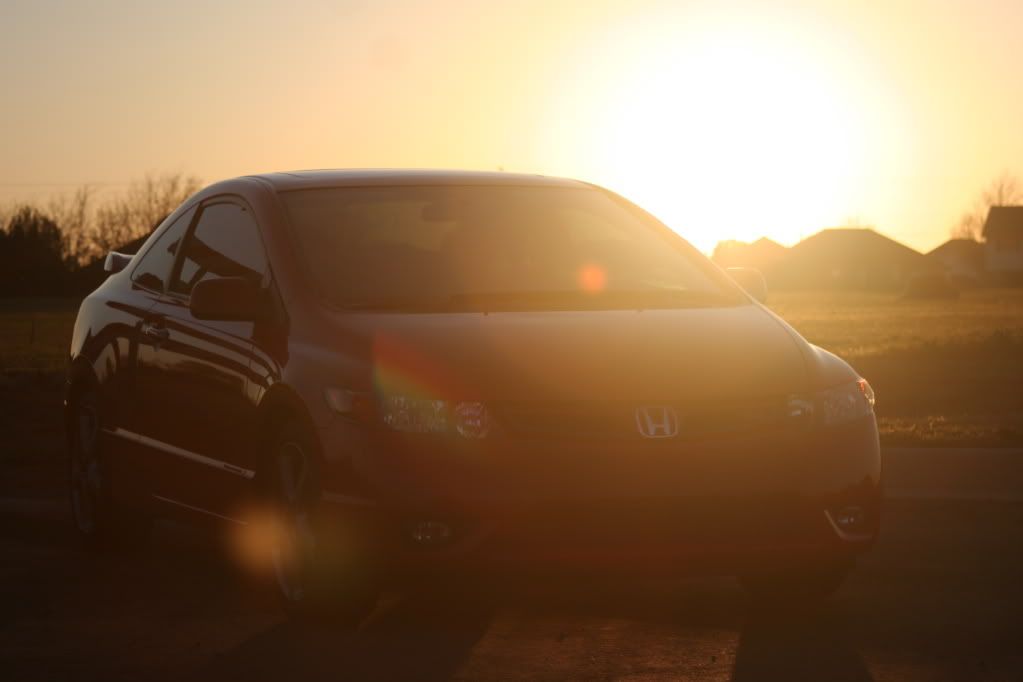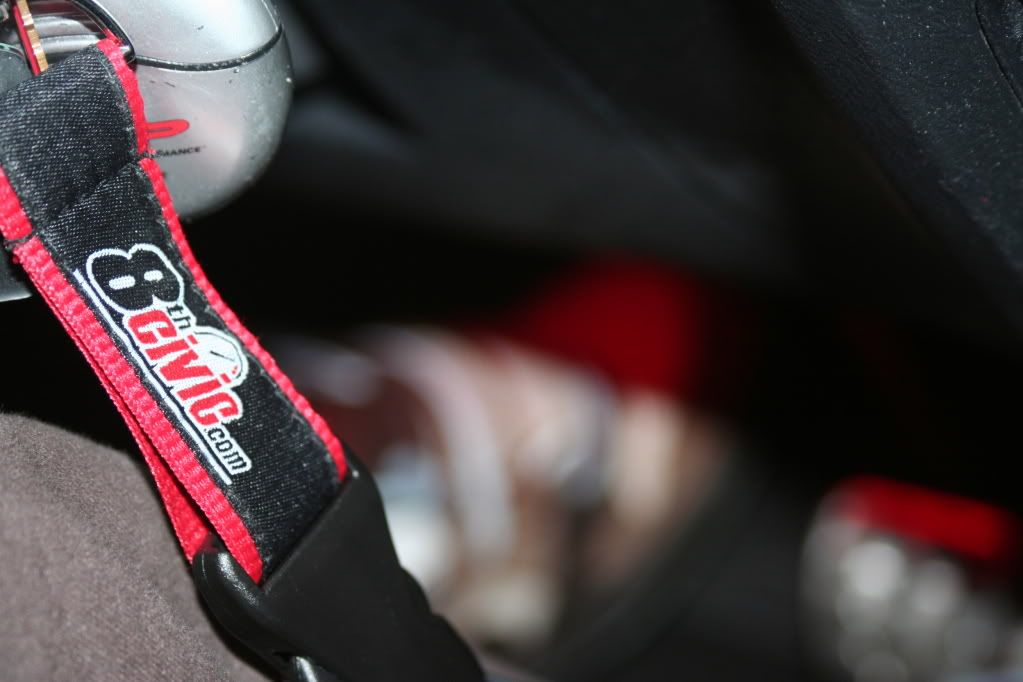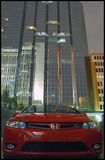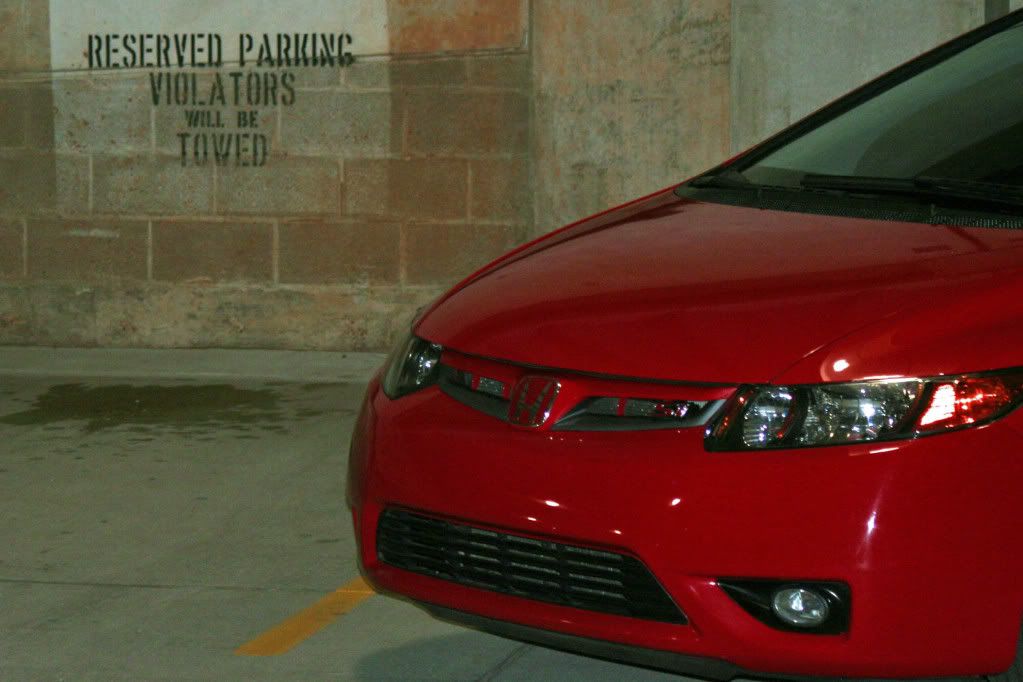 White I-VTEC Decals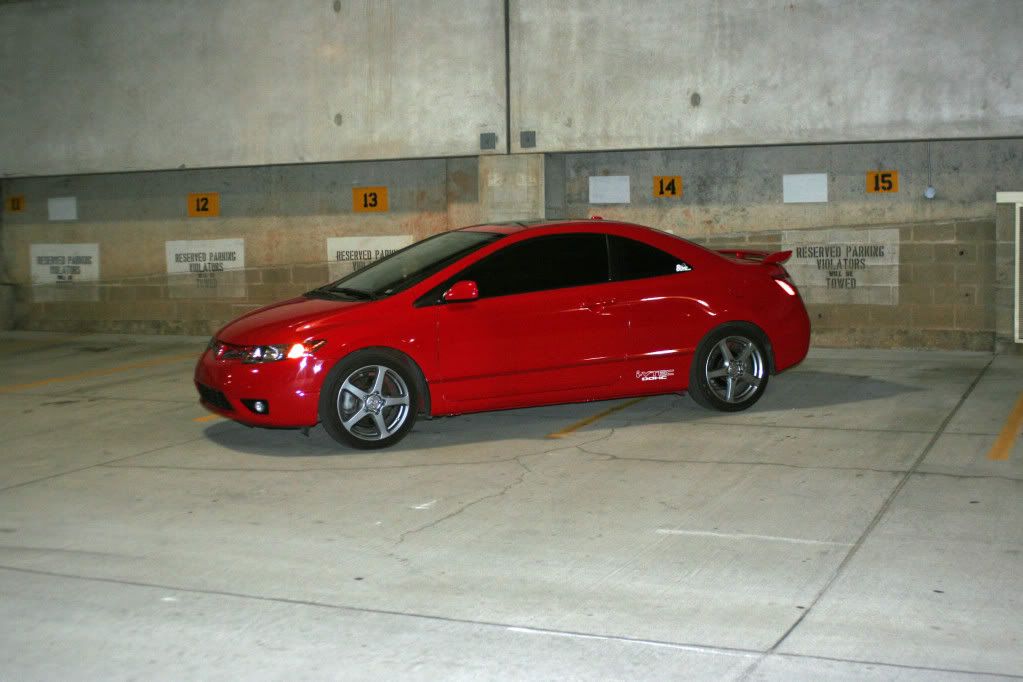 -New Update-
UPDATE-
With the white si rims
With the 5zigen's-