Our friend
OBX4life
provided a nice DIY/install guide/write up for these new units produced by Morimoto and The Retrofit Source. Since his car is currently hibernating for a few more months, I'm going to provide output shots and performance thoughts on the Type H version, which will fit the model years of the 8th Gen Civic below:
Sedan - 2009-2011
Coupe - 2008-2011
I have a 2010 FA5 and they were a direct swap with my OEM fogs. Mounting points are exactly the same, making a for a pure plug and play installation/swap.
Performance specs were already provided in detail in the other thread, however, I will do a quick recap:
- Powered by 3 Philips Luxeon T LED's producing a crisp 5000K
- Projector type clear optics
- Glossy black bezels
- Poly-carbonate lenses for long life - NO more cracked glass OEM lenses!
- Pure plug and play - H11 connector included in the box
- And of course - a 10 year warranty
They question that needs to be answered - how is output? Output is incredible! These fogs are incredibly
WIDE
. So wide that they throw light so far to the sides of the car you can see the light through your drivers side window. They provide the perfect amount of supplemental lighting, and gets the job done looking amazing. Since the optics inside the housing is projector based, they even a nice little bit of color flicker depending on the angle that you view them at. If you have done a retro on your car, these will be the perfect finishing touches the complete the look for the front of you car.
So, without further ado - below are the output pictures that I believe will seal the deal for a lot of people.
First, some day time shots to show what they look like on during the day, and to show some detail of the actual unit: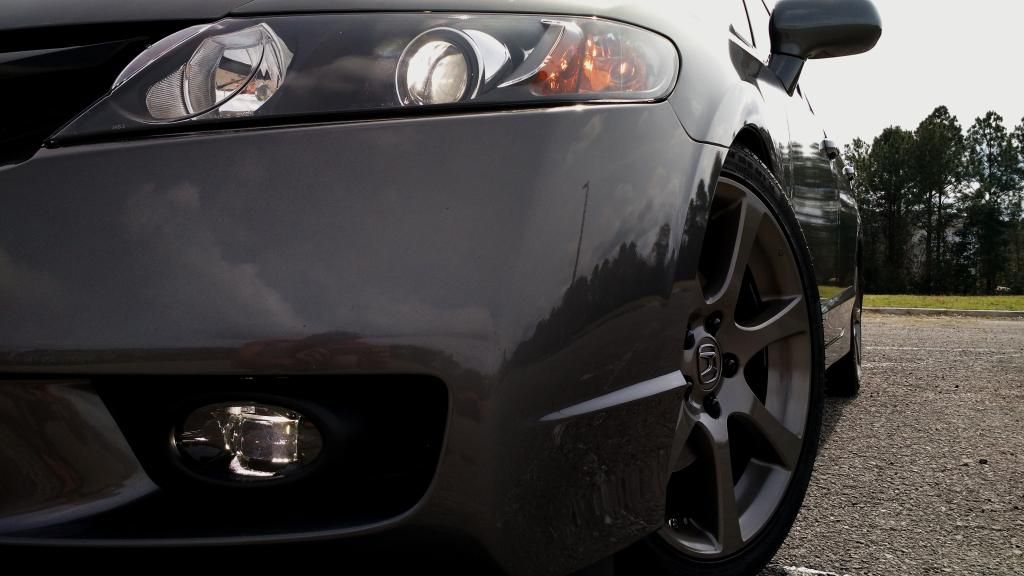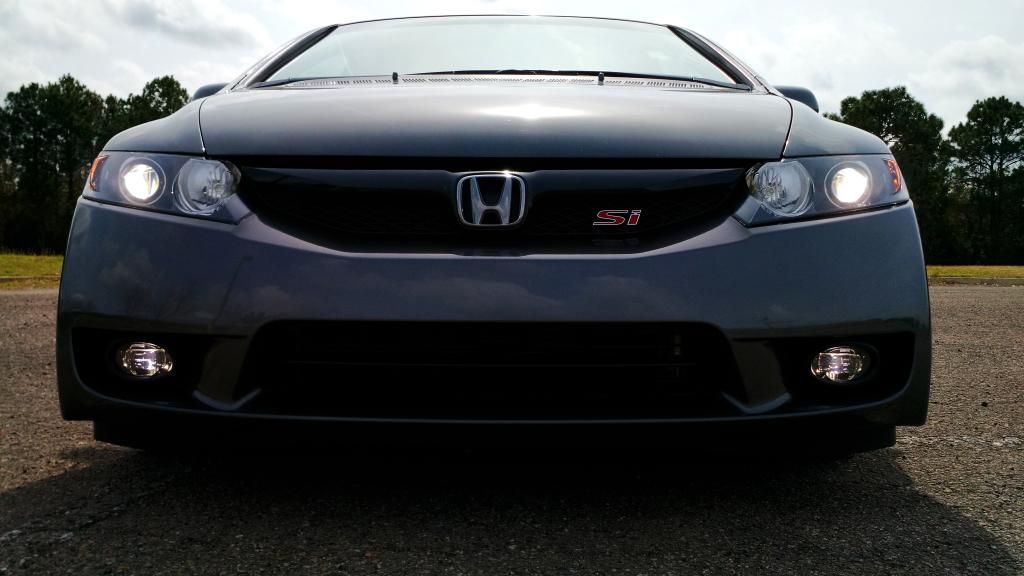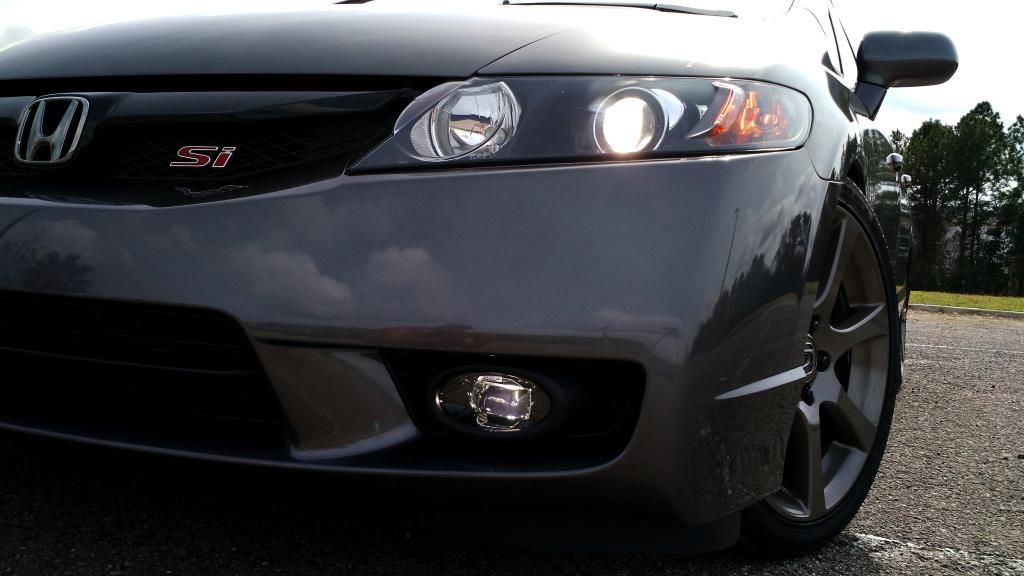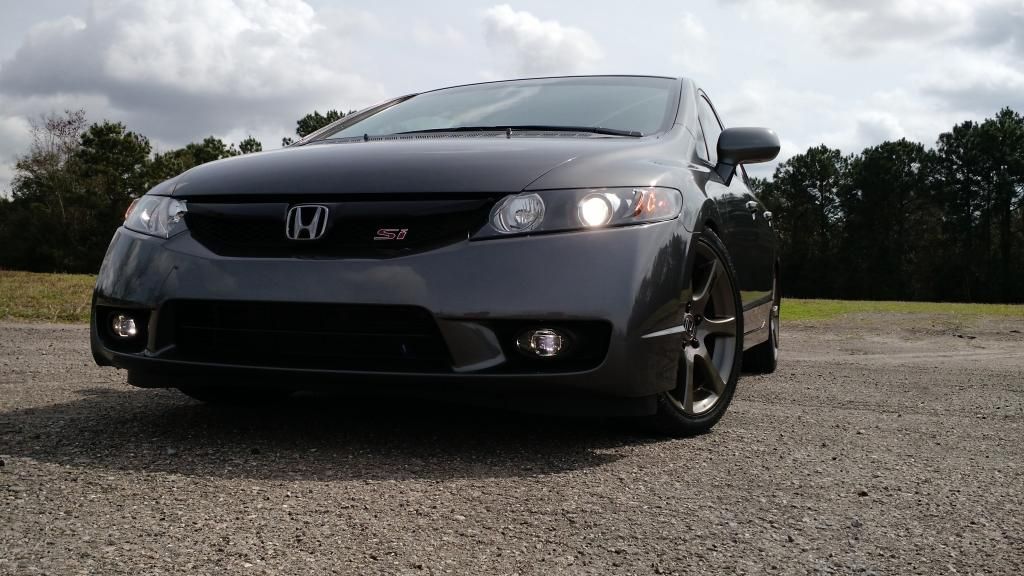 A little closer for increased detail: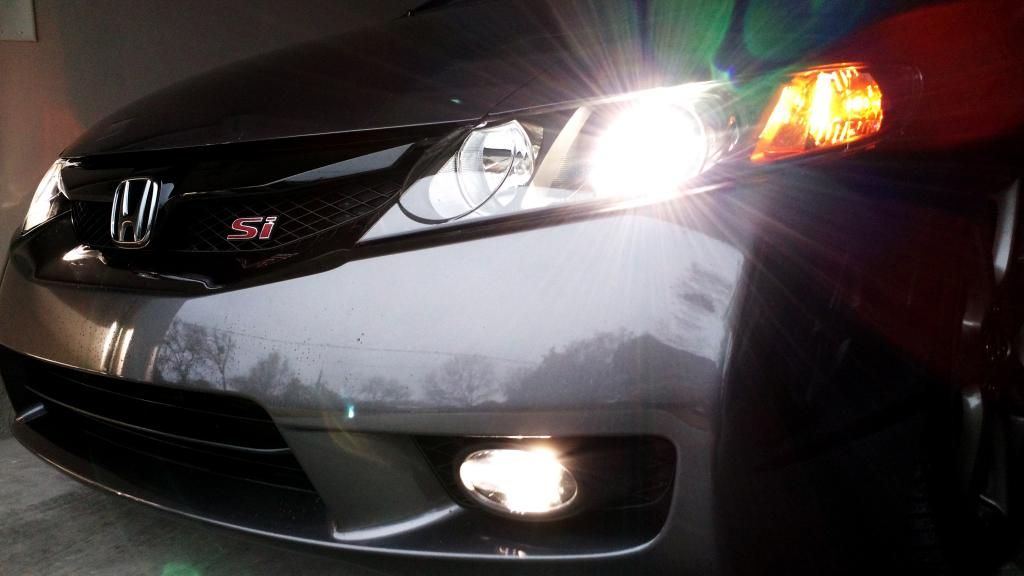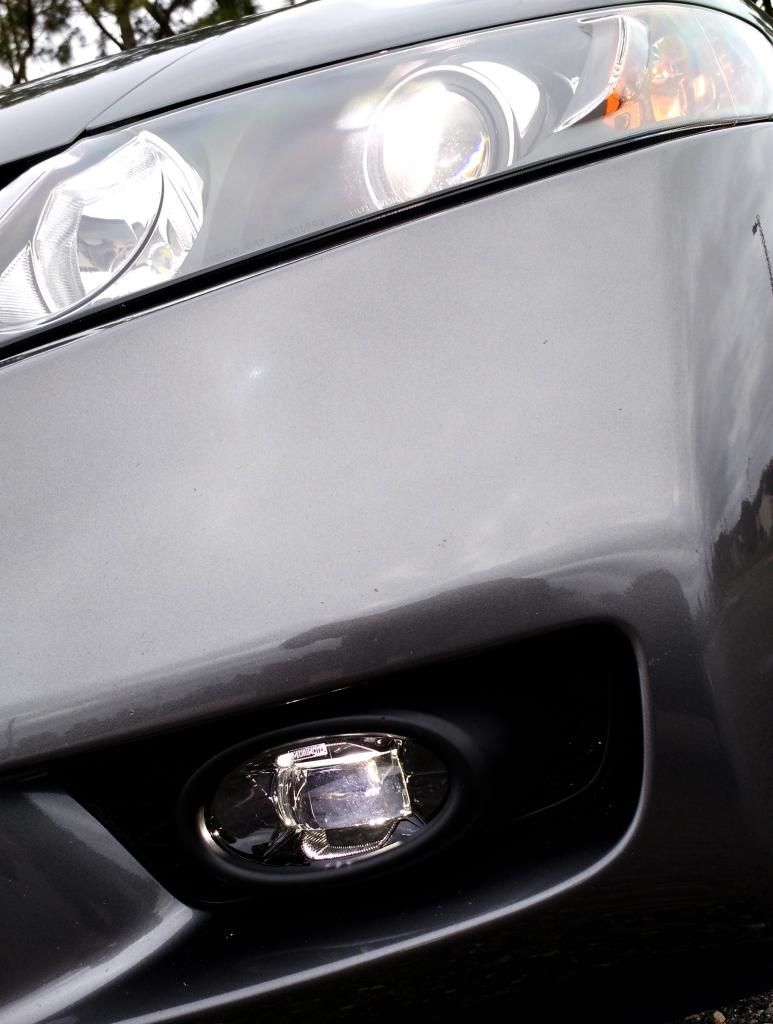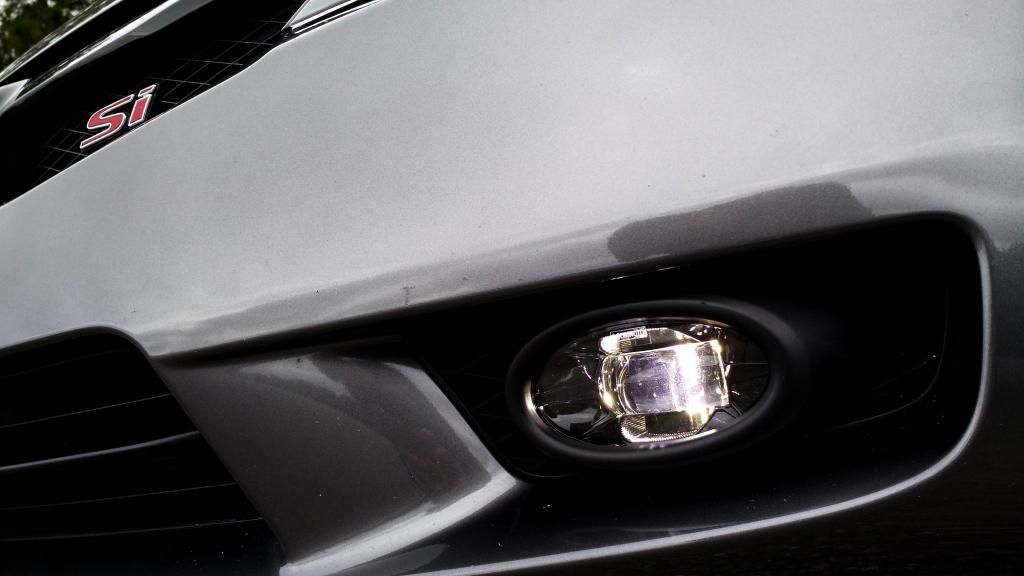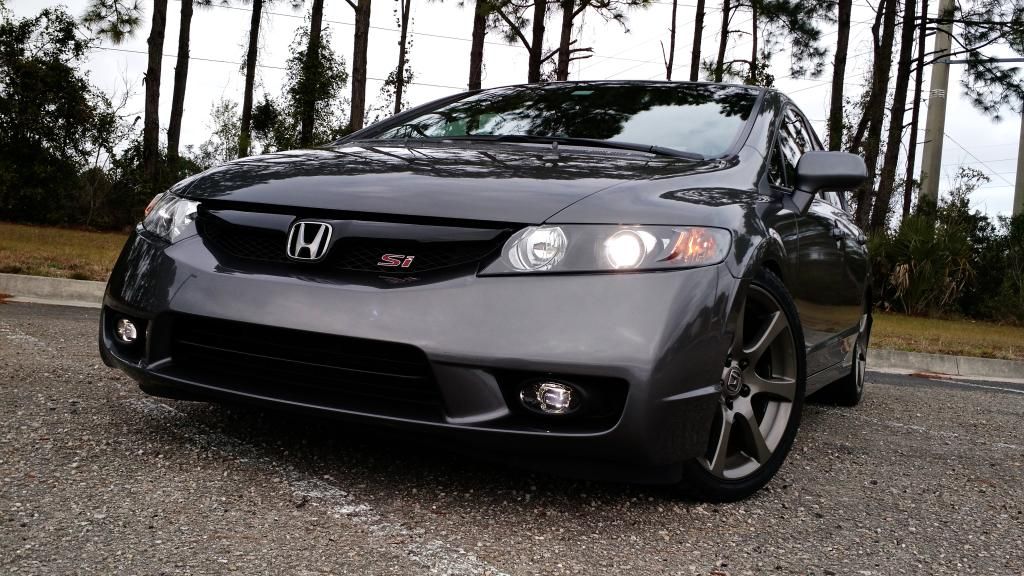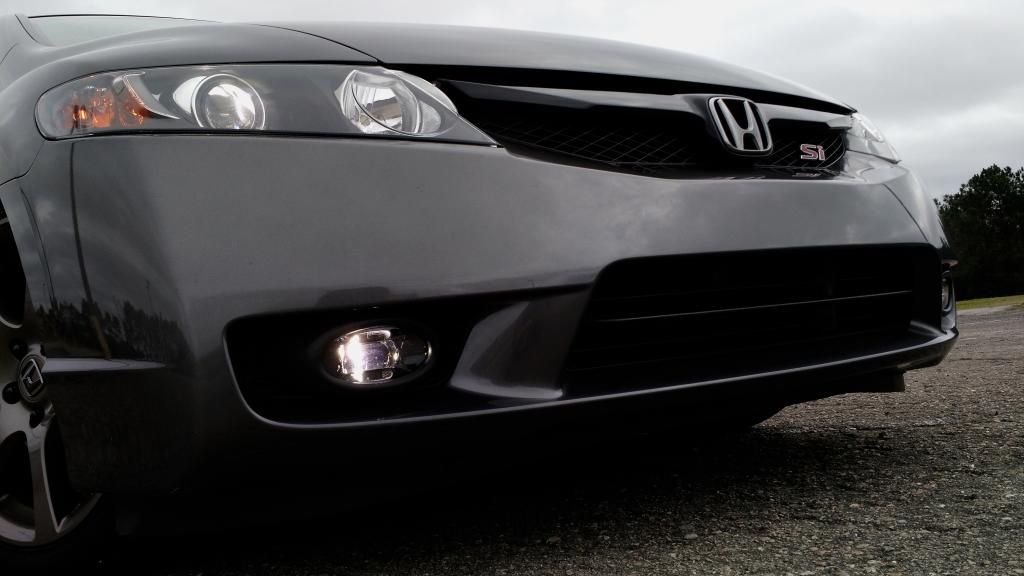 Time for the night shots - this is where they really show what they are made of:
Low beam only: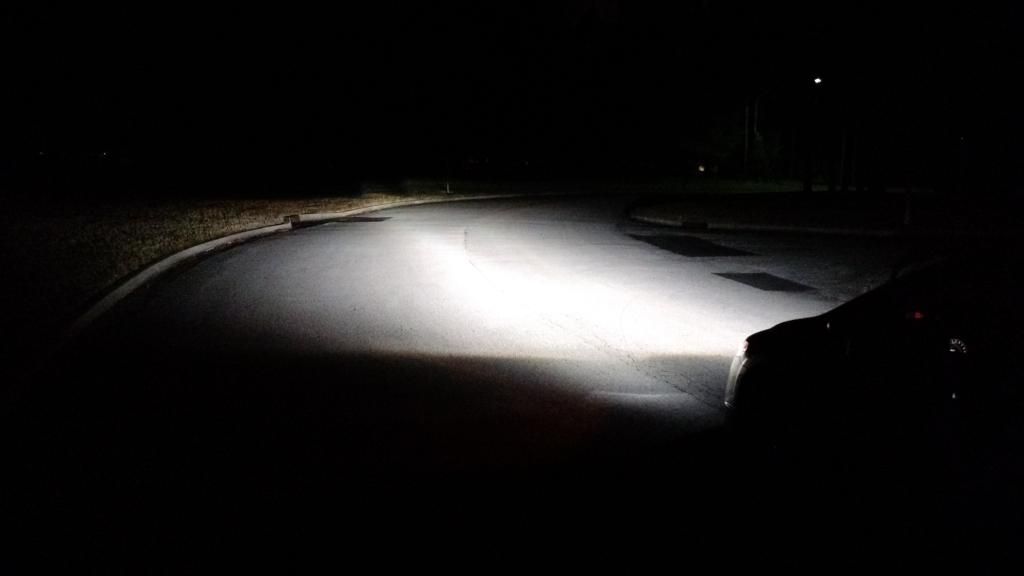 Low beams + fogs - notice how much wider the output became:
Low beam only - Output from behind the car with some height:
Low beam + fogs - again, notice the increased output and width:
Low beam + fogs - head on: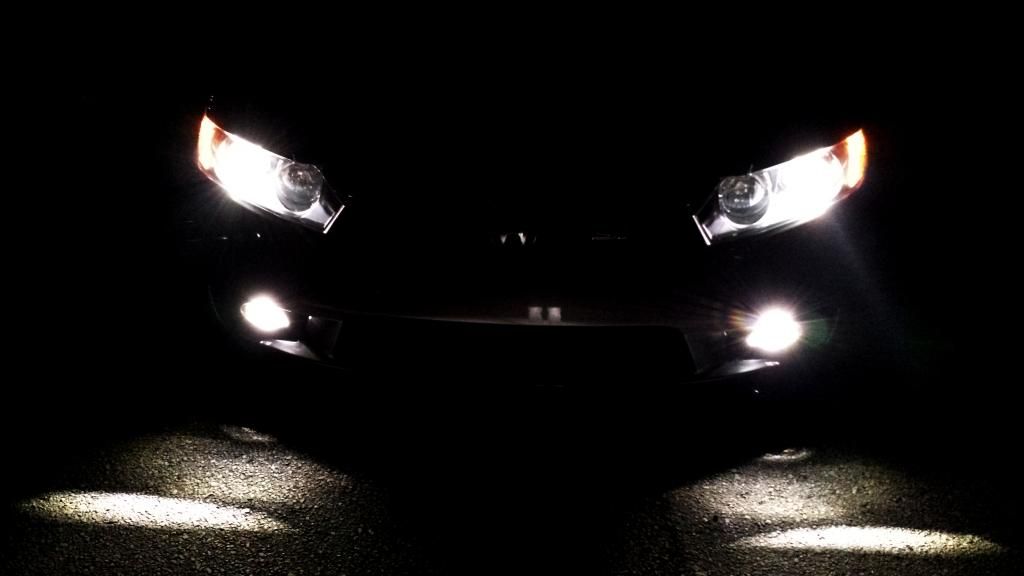 Low beam + fogs - front 3/4:
Output on the garage door - notice increased supplemental light + that WIDTH though: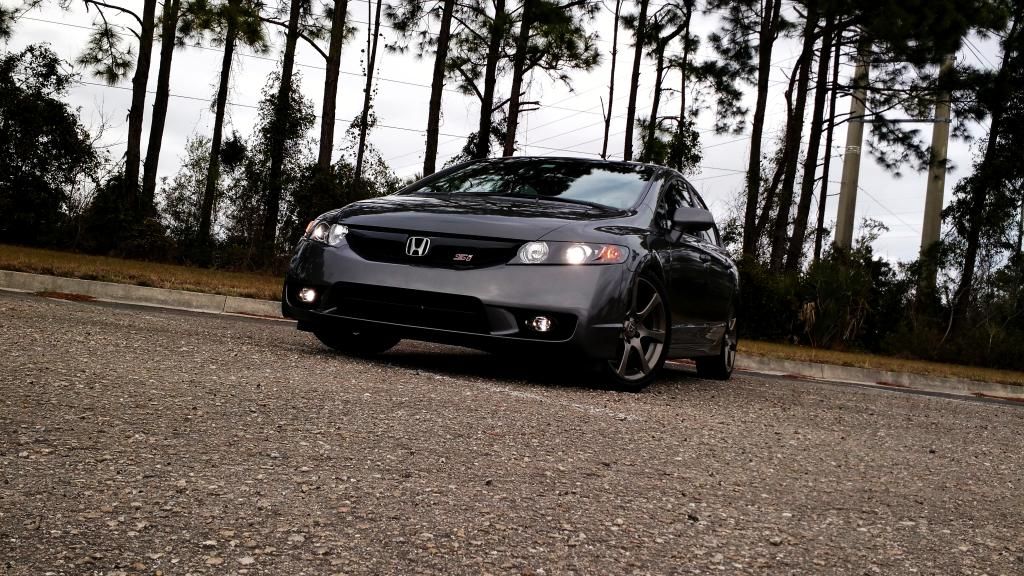 I highly recommend these to anyone looking for a direct replacement and upgrade over OEM halogen based housings, or OEM housings that have a PnP HID kit in them - they are exceptionally wide and provide a good amount of smooth supplemental, usable light. The design is simple, without unnecessary bling. They look clean and will be a great addition to any Honda that can run them.
So, decide for yourself after looking at the pictures and output shots. And if you decide to join the XBLED fog light family, be ready to enjoy your night night drives even more.