Discussion Starter
·
#1
·
Well we west TN people decided to have a meet in memphis since there was a car show going on, for concepts and future release cars! all i can say is that i had a great time, and i will like to give thanks to Jackolee for allowing me to stay at his house for the night, and party:biggrin:
Here are the only pictures i got. i ran out of batteries as soon as i hit the show room floor
mg:, so no pictures of the Nissan GTR, or Dodge Challenger ferrari or New S2000(I sit on it and its nice), there where many cars there but no batteries sorry, one of the members on here took alot of pictures of all this cars so he will be the one posting them on here:thumb:
Outside Jackies place.
jackies car on the driveway looking hot.
Me and d-rok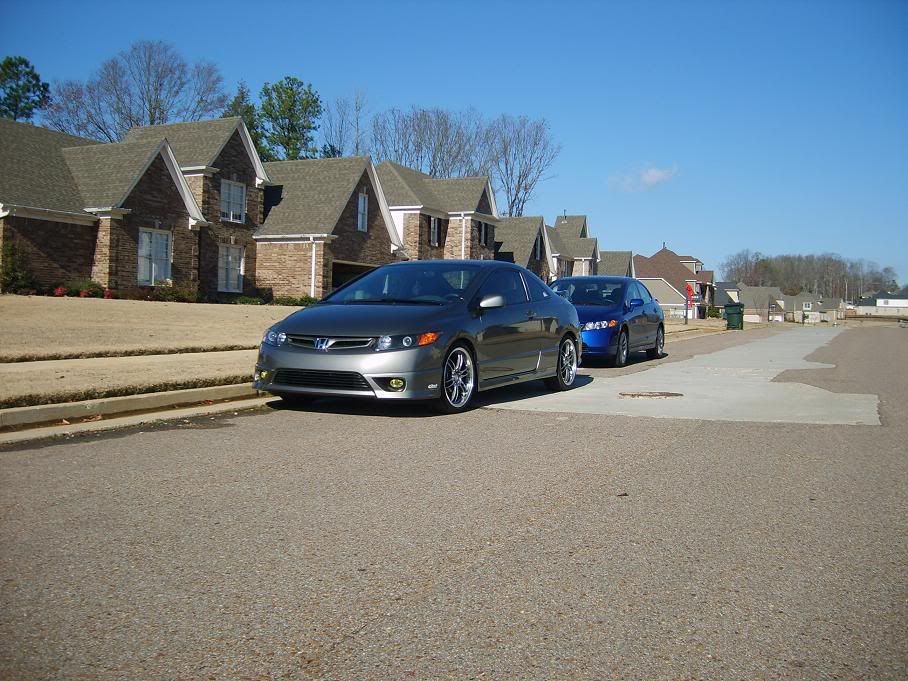 Outside the car show, and the last 2 pictures i took before my batteries die on me
mg:
All i can say guys is that i really like the new Nissan GTR, it so sexy, i was impress by the challenger also, it looks nice in person. ferraris where hot also, but out of my price range(the same can be said about the new GTR:sadwavy
Saturday night jackolee took us to a party(me and 2 other members on here), and i have never seen so many hot asian girls in the same place, i was like in heaven, everywhere i look there was hot girls, dancing.
Am hoping d-rok upload his pictures on this thread tomorrow.
thanks for looking!