Megan Shorty Header + Random Tech Cat (pics & dyno)
The RT cat I got used from a 8th member, the Megan I got from 8th vendor WeSellCarParts. I'm happy with both purchases, as the total was less than a Vibrant header alone. My goal was to get a setup that had some decent gains, was cost effective, and was wife-friendly. (In other words, no crazy weedwacking/car alarm setting off noise.) The intent is to add a WS2 eventually to the mix.
The only part I needed to purchase was a non-fouler, which I got for <$8 from my local parts store. They come in twos, but you only need one.
The culprits: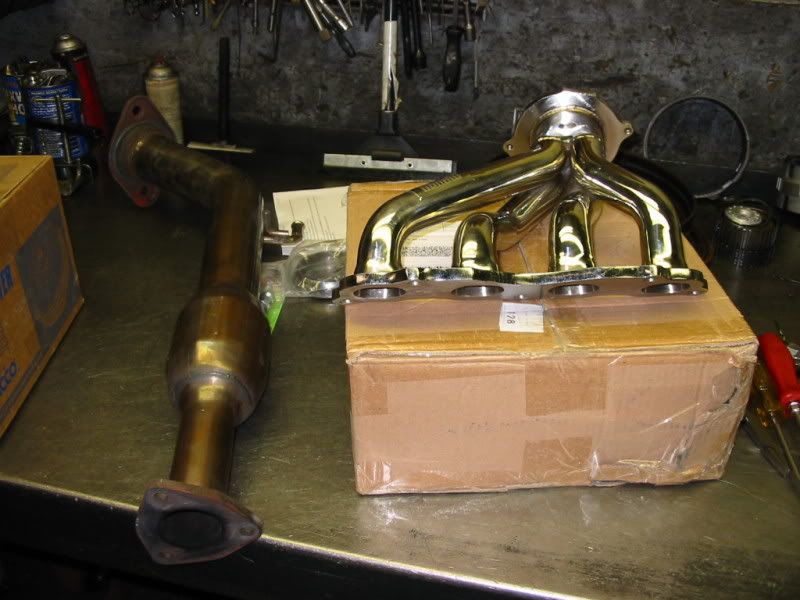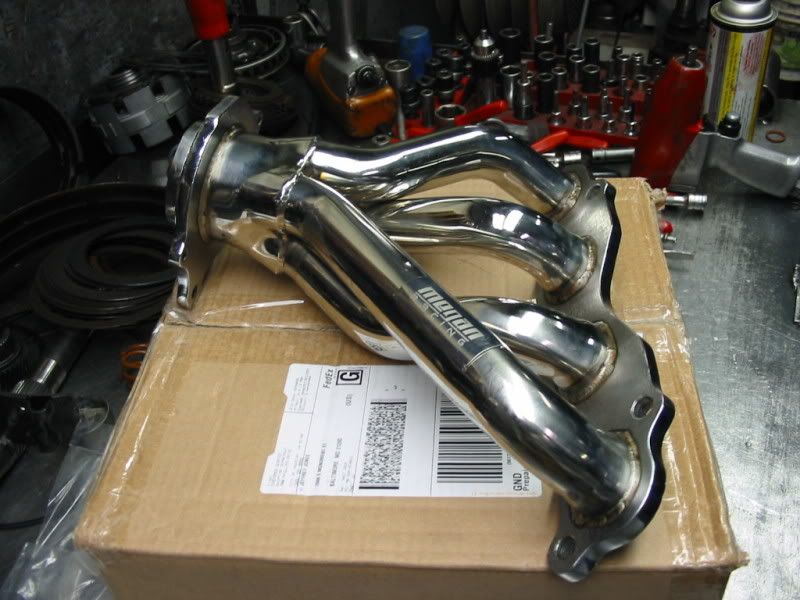 Stock cat vs. Random Tech cat: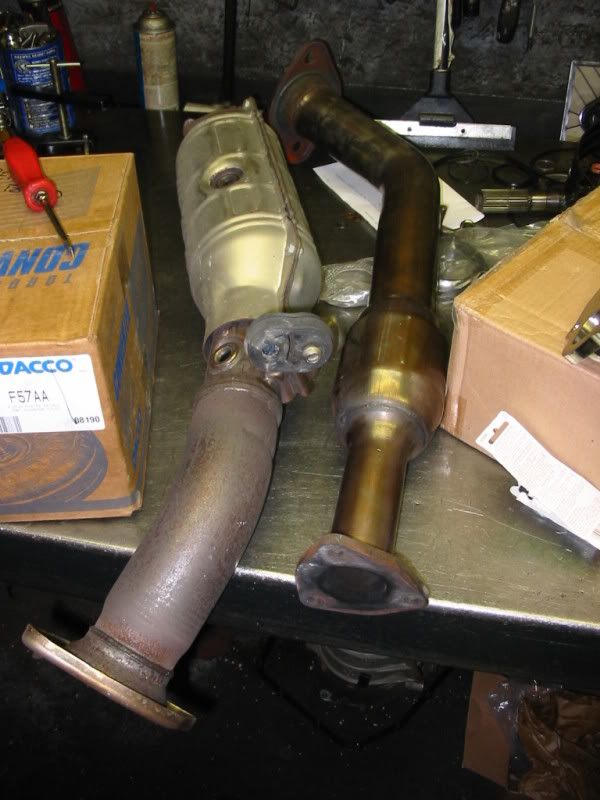 Stock header vs. Megan header:
Megan installed. Getting the original header out was a pain and required loosening up more than I originally figured. The OEM has a big collector that banged on everything on its way out.
The (second) wife on the lift: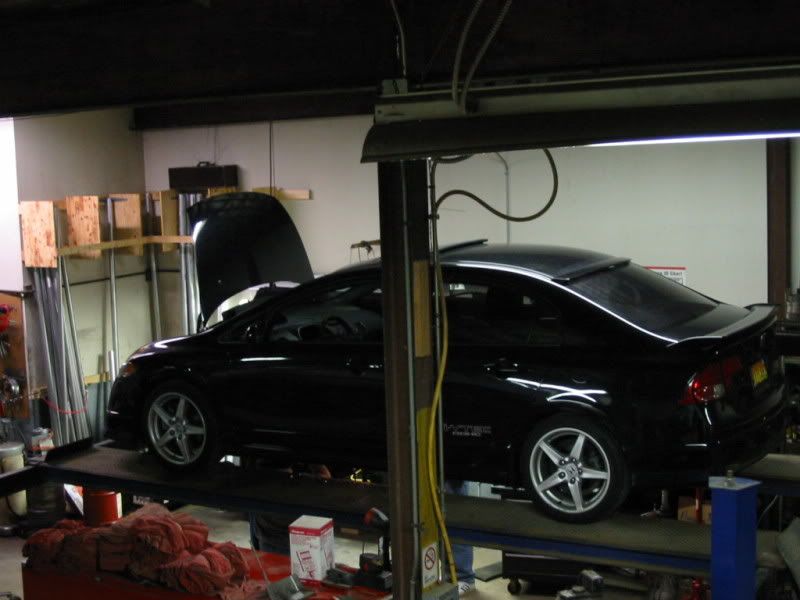 The Missus, post-surgery.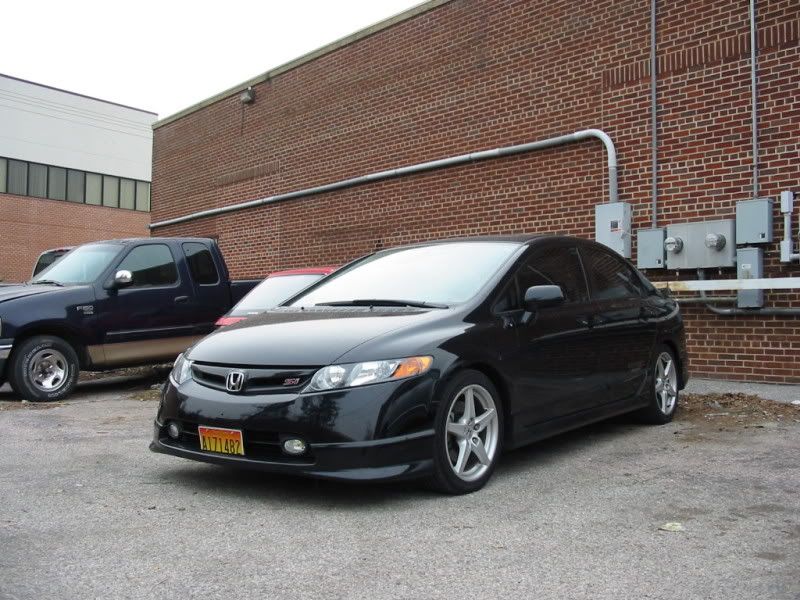 So far, my only gripe would be the additional smell from the new header. It's not strong, but it's noticeable as I walk away. But I definitely feel more midrange power on the butt dyno. I have the HFP exhaust, stock mid-pipe and while the sound is more pronounced, it's still much less than an EVO2 or certainly less than a Skunk2. Mission accomplished. Now to get 'er on a dyno...
Edit: dyno completed 7/1
Edit: dyno completed 8-8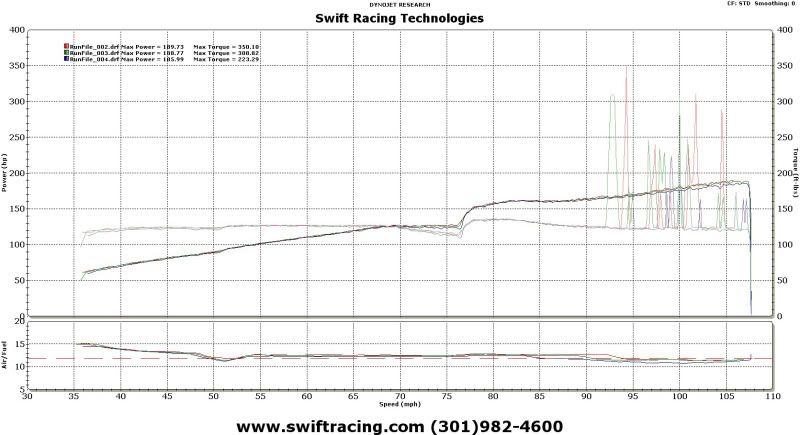 For those who want to hear how it sounds (at 1:12):