just got these bad boys installed a few nights ago, and boy do i love them. 4300K, btw. $125.99 shipped in 3 days on ebay :thumb:
the bulbs dont wanna fit in the headlamp housing though, because the o-rings are too thick. so i just switched the HID bulb o-ring with the stock halogen o-ring. perfect fitment :thumb:
also installed the luminics jdm yellow high beam bulbs too
pictars!
HID vs Halogen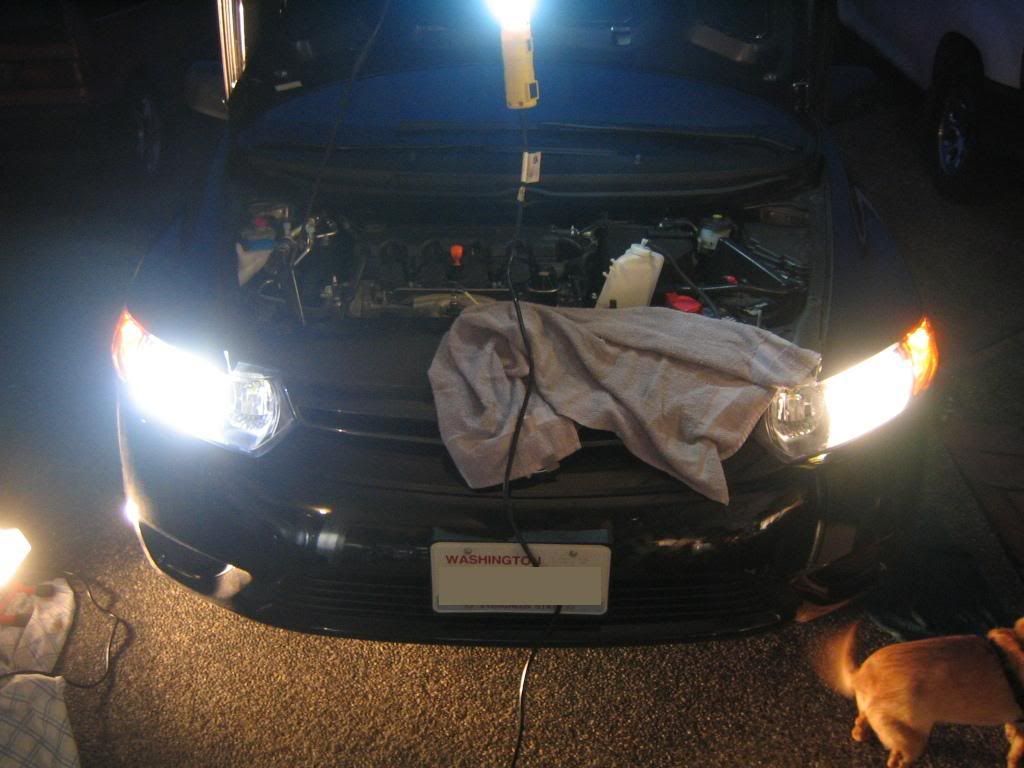 HID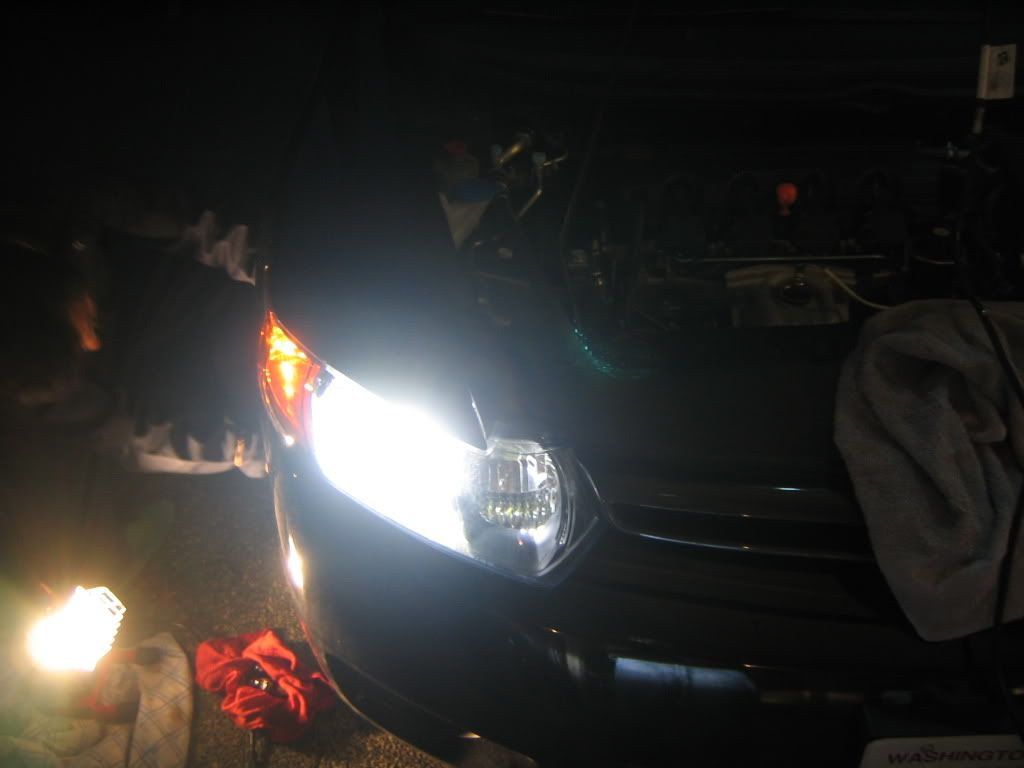 Halogen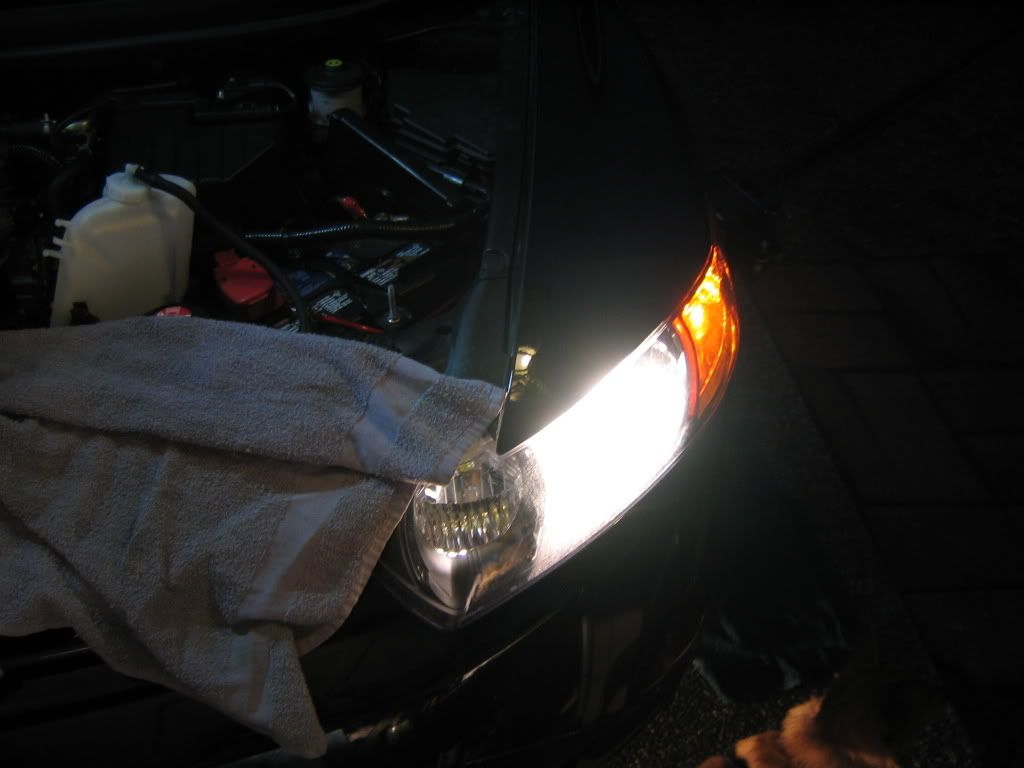 DRL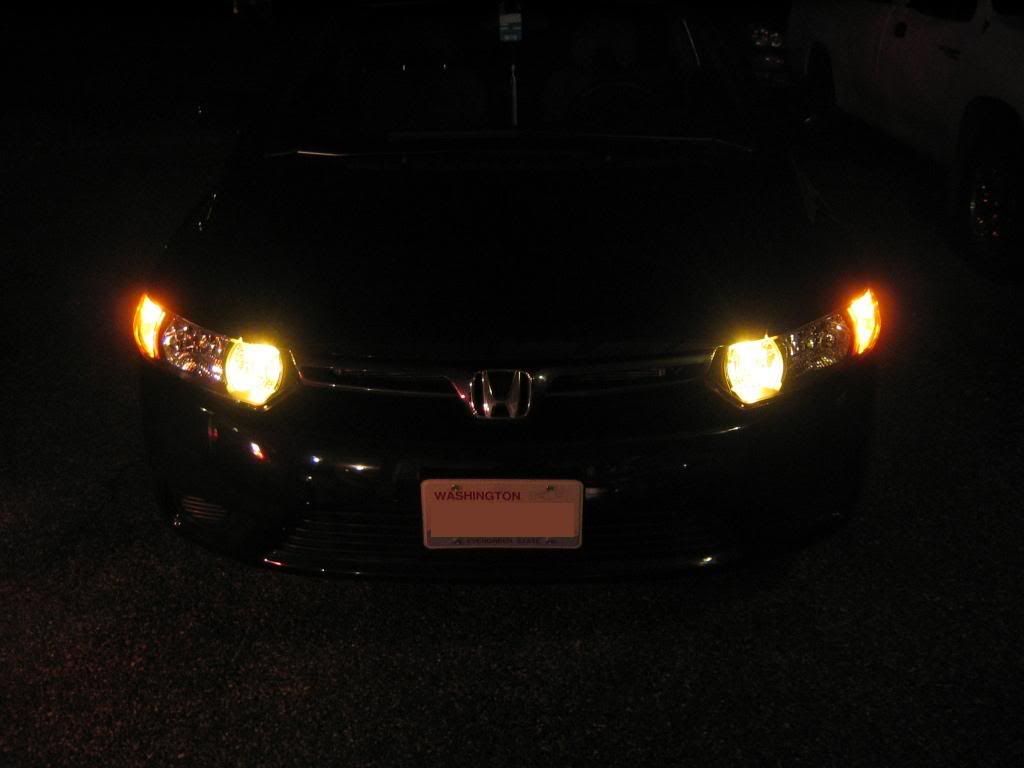 cutoff inside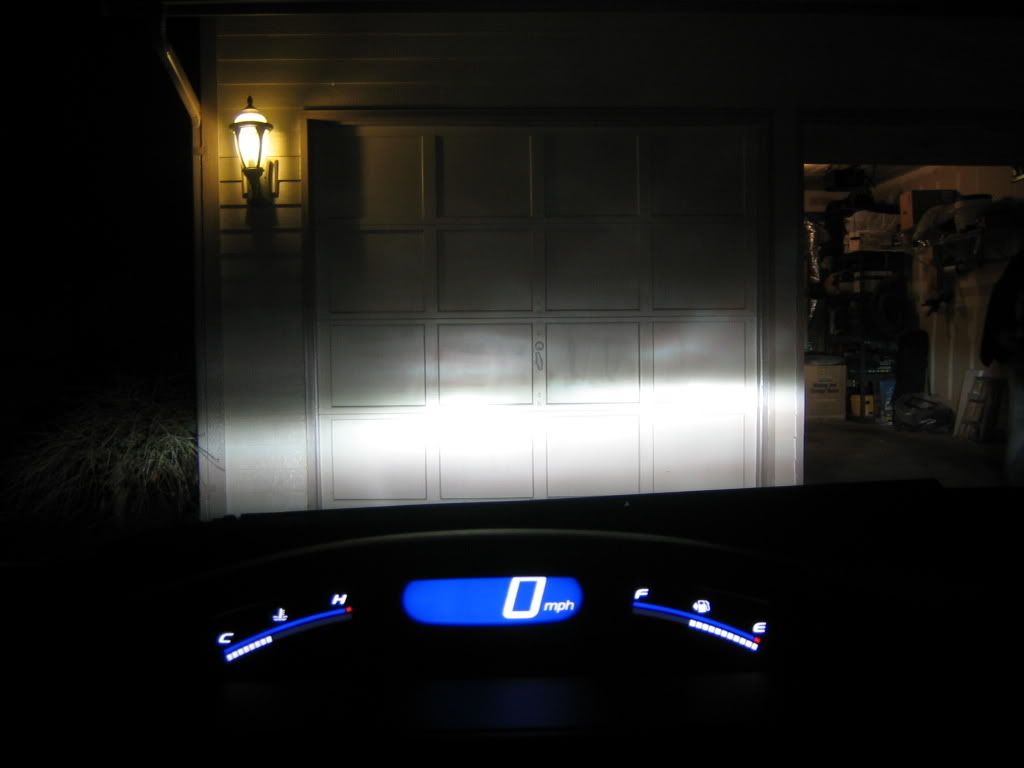 cutoff outside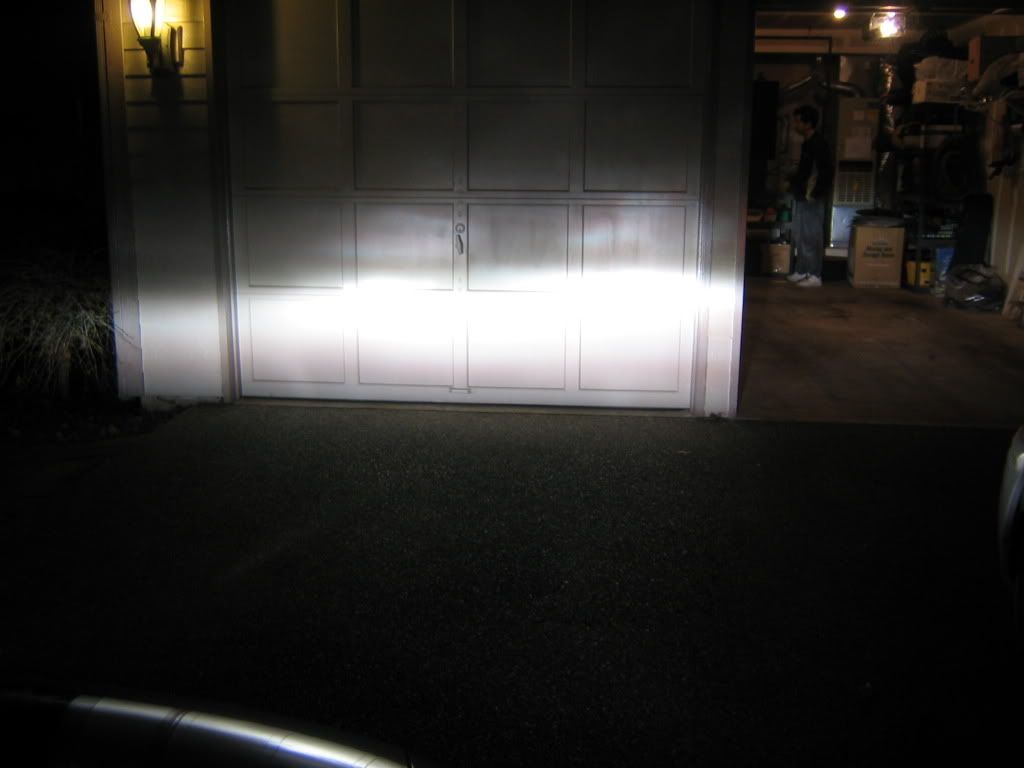 The halogens made the exact same cutoff pattern also. when driving behind others, i notice my light cutting off around the top of the trunk, right below the rear window. i only noticed my light hitting the back of their seats when the road is bumpy, but any headlight, even halogen, will do that to you. nothing out of the ordinary.
and please, before you start getting all antsy about glare problems etc, ive tested it by driving behind my dad and behind my friend at night, both of them said that the light didnt reflect against their rearview into their eyes to bother them, they only noticed a stronger light (which HIDs are).
they said the sideview mirrors caused a bit of glare though, but nothing outrageous or at a risky/dangerous level. a little annoying, if anything.
as for road clarity, TOP NOTCH. i can see everything, even in night rain. as for claims in losing side vision, i can see more. didnt regret a single penny spent into it.
and i LOVE that HID warm-up color flicker
arty: