Today 5/13 marks the day i picked up my SI last year. I remember getting out of work early so i can go get it. i actually wanted to take it off the lot the day they got it into the bay which was like 5/11 or so. they still had to install my options.
Purchased on 05/13/06 with fogs and HFP aero kit. $23,516.00
and only have 6900 miles driving this car for a year.
first shot: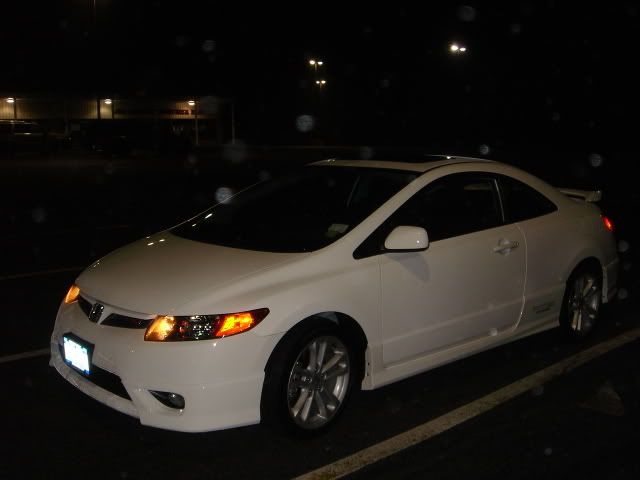 same week: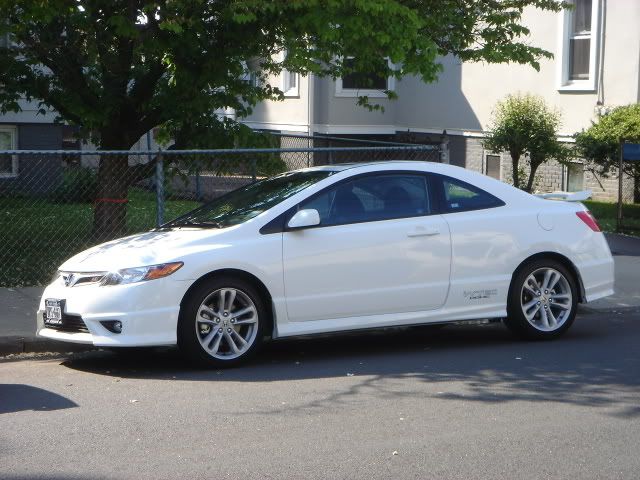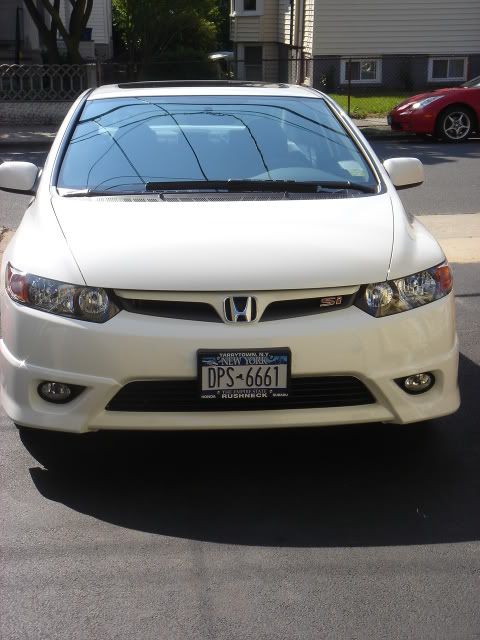 added lamin-x fog cover and yellow bulbs: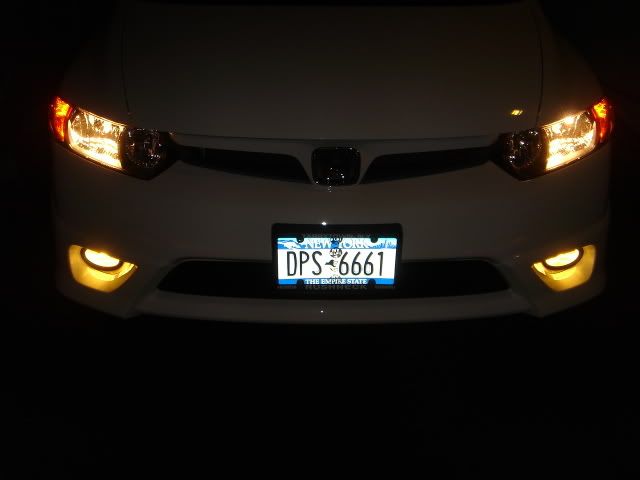 JDM emblems: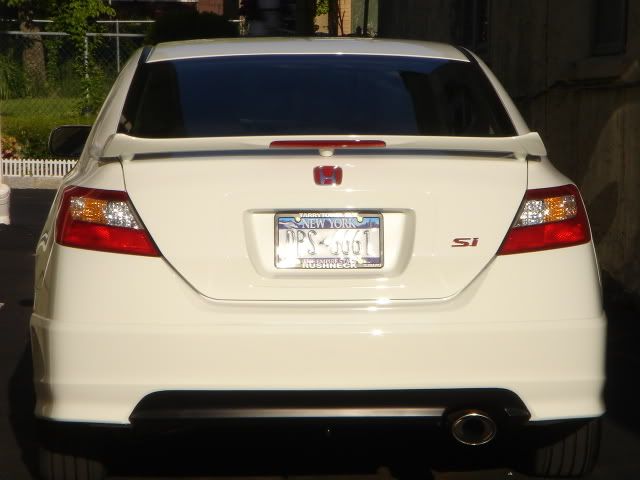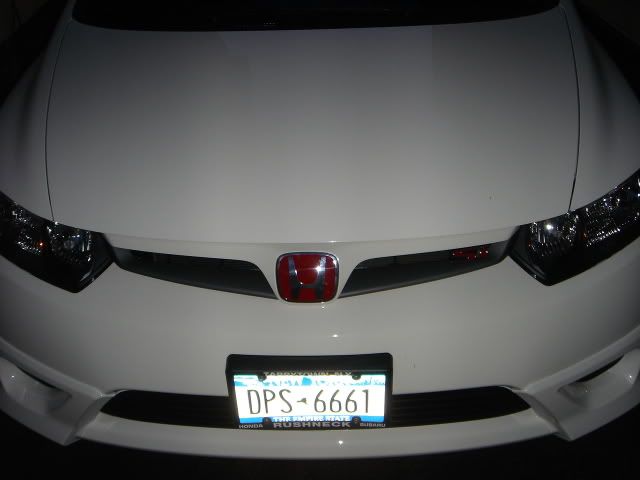 added tail light film:
Sprayed wheels gunmetal and painted calipers: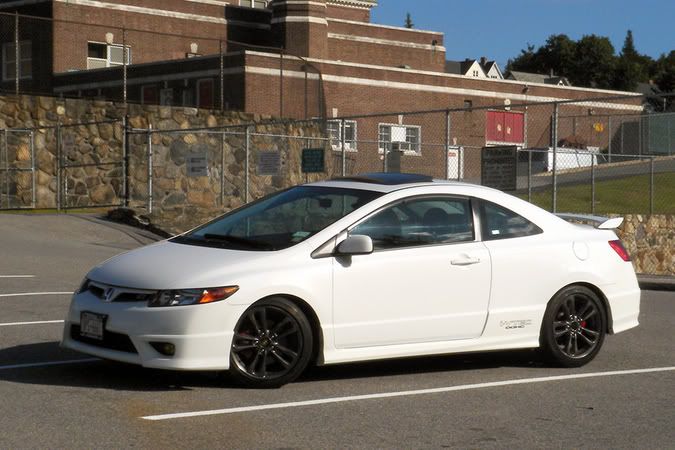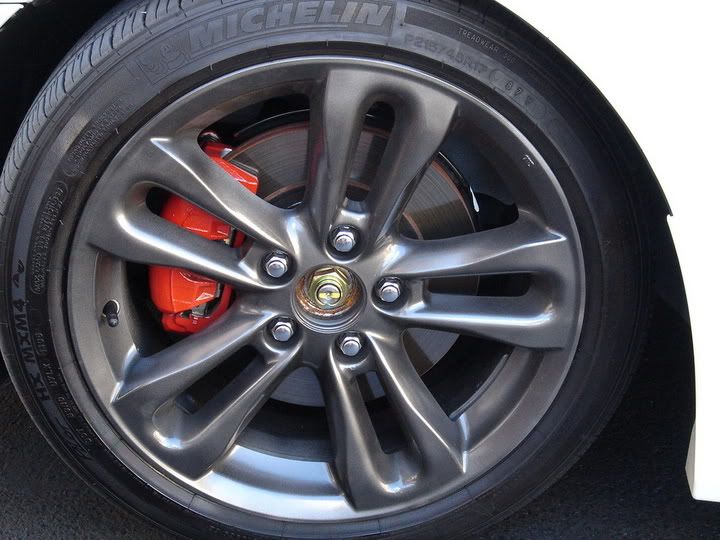 wanted to be diff and added headlight armor:
ok now its my accident on 9/30/06 with $9200.00 in damages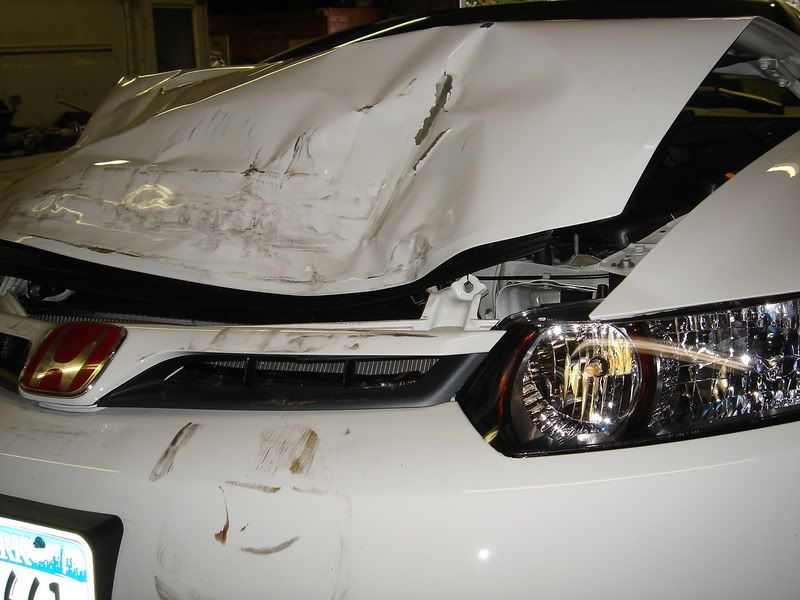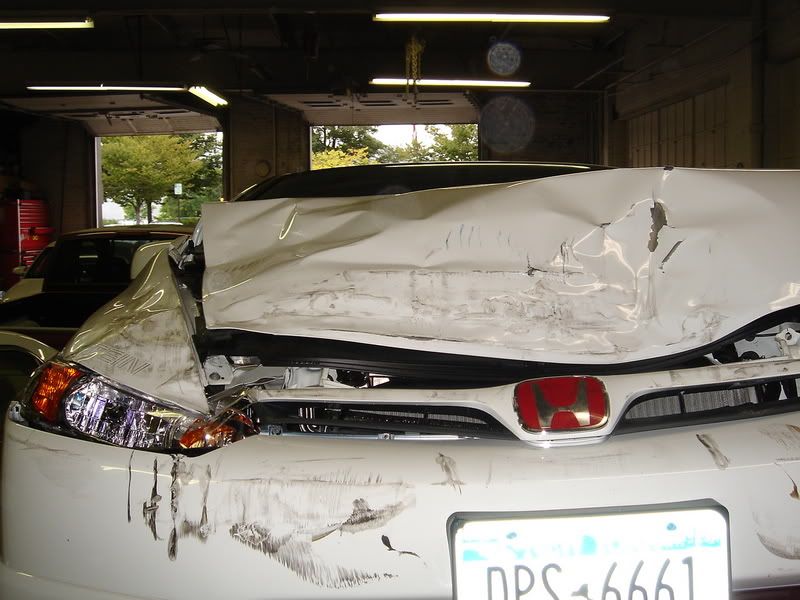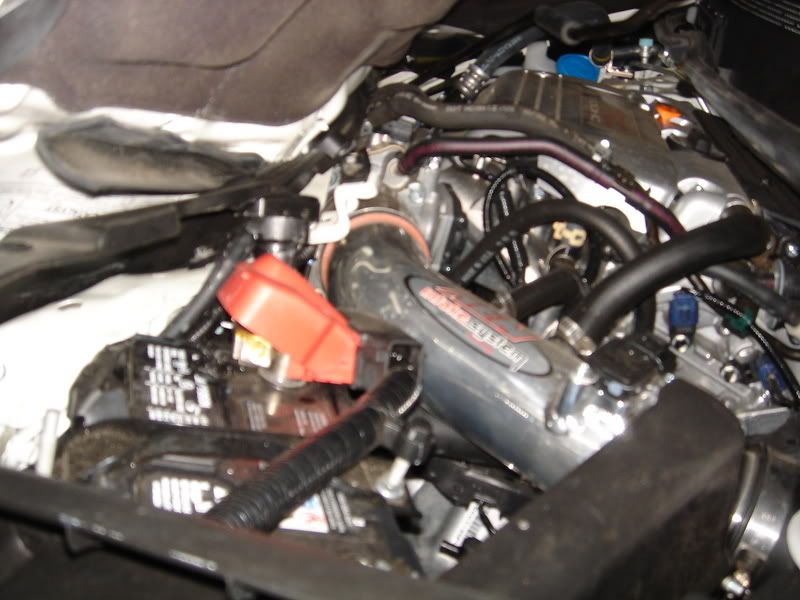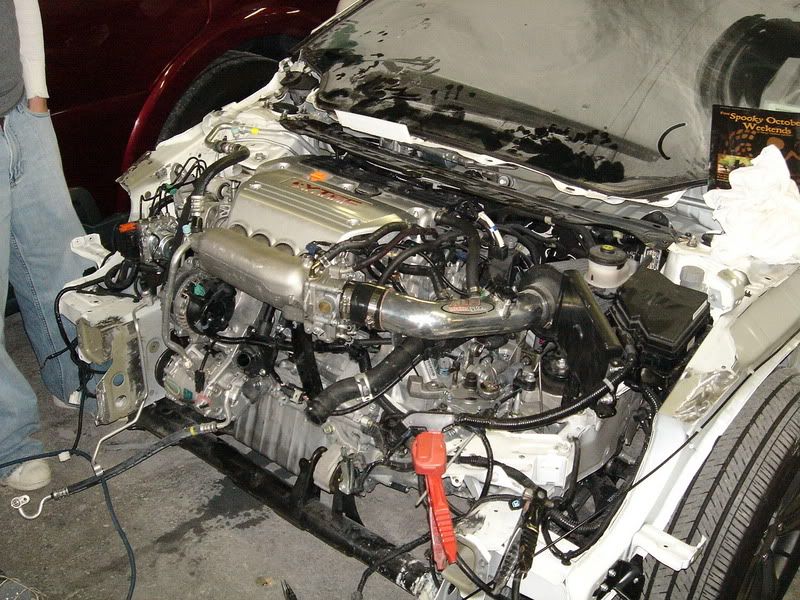 got my car back in late Oct and first attempt to paint grill black:
got my emblem back, plate relocater and got my sidemarkers installed: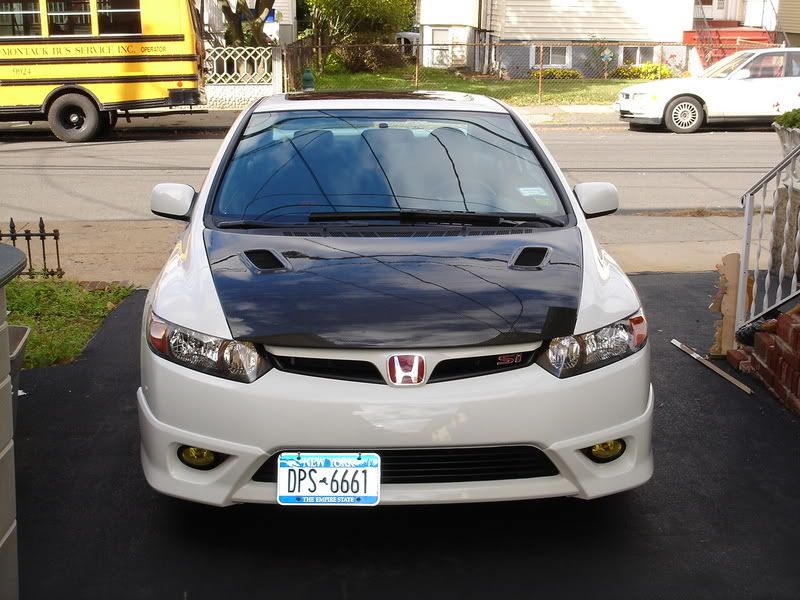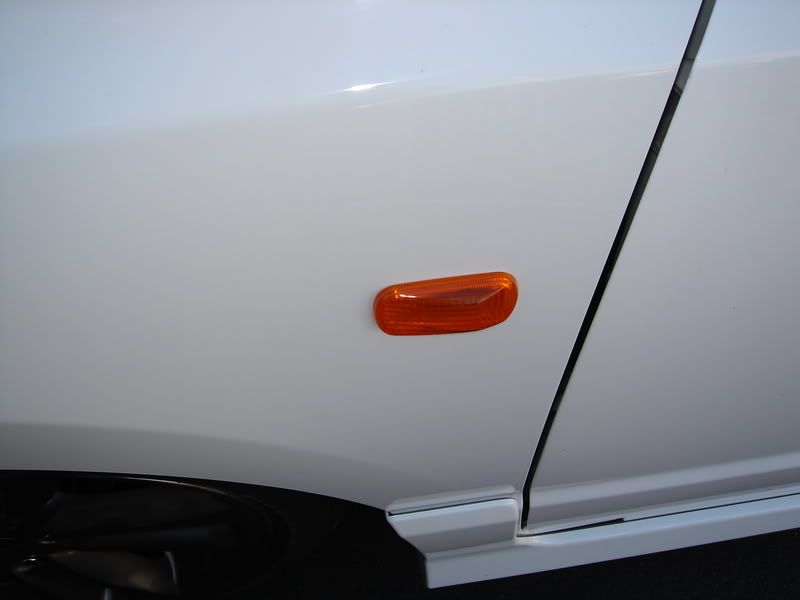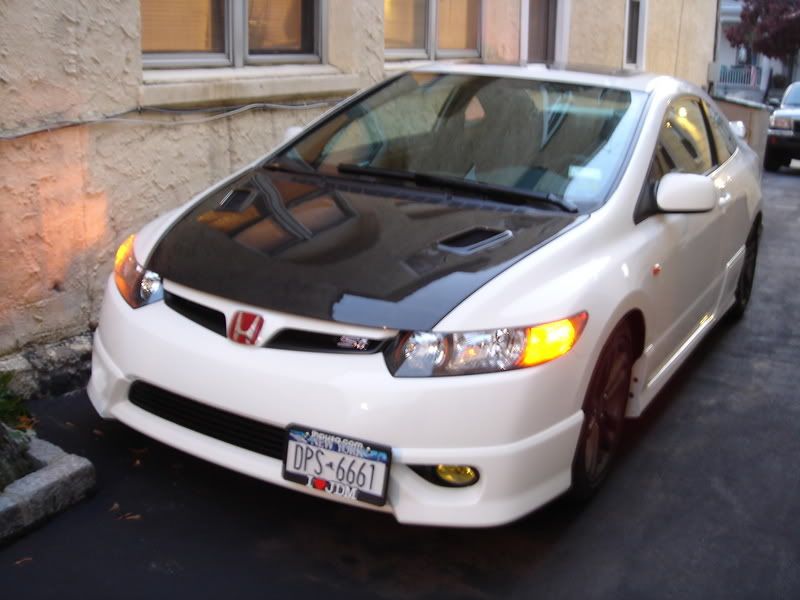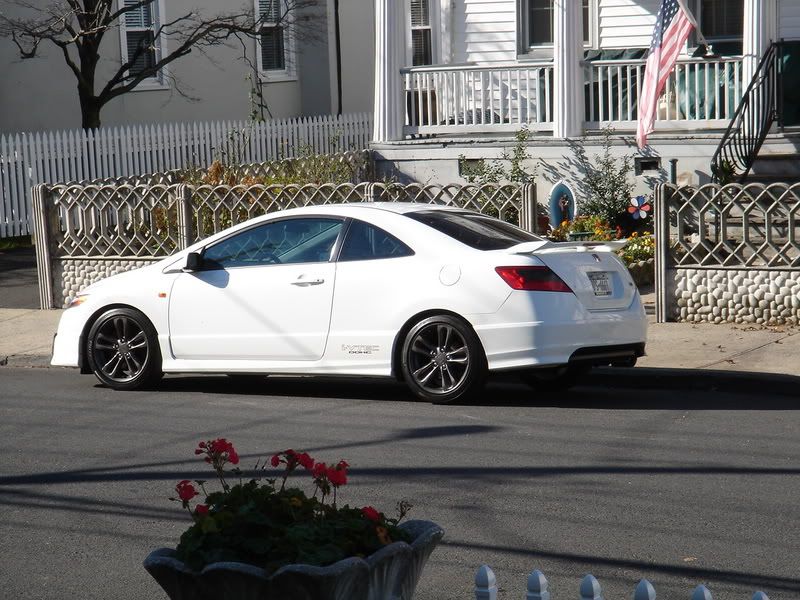 XenonDepot HIDs:
added piaa ion yellow highs: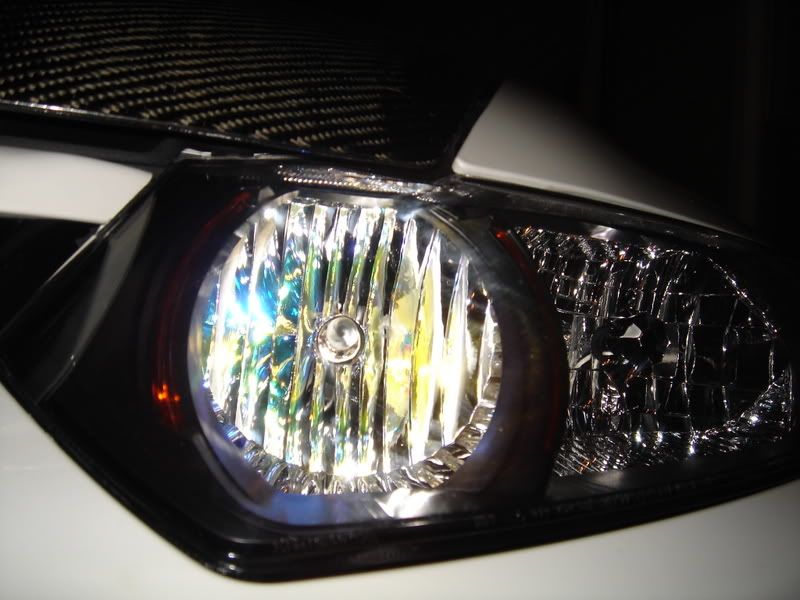 XenonDepot HIDs for my fogs: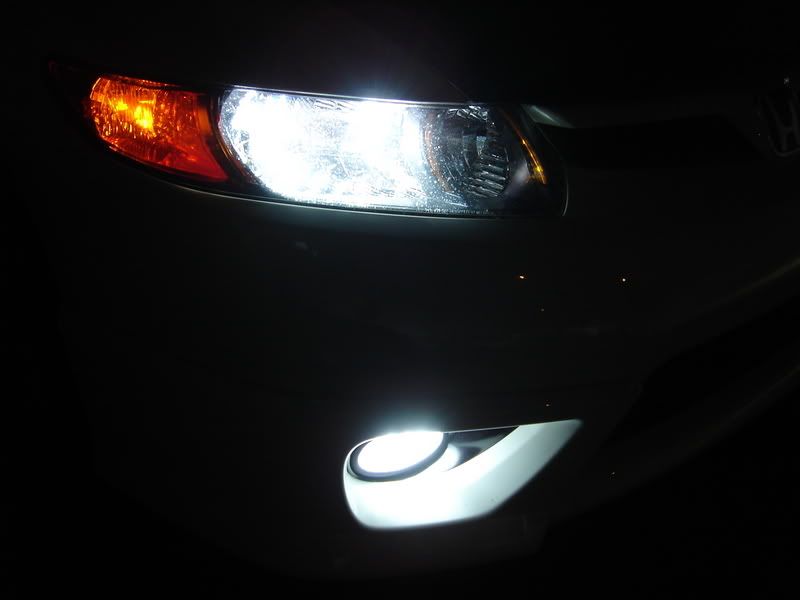 N1 time: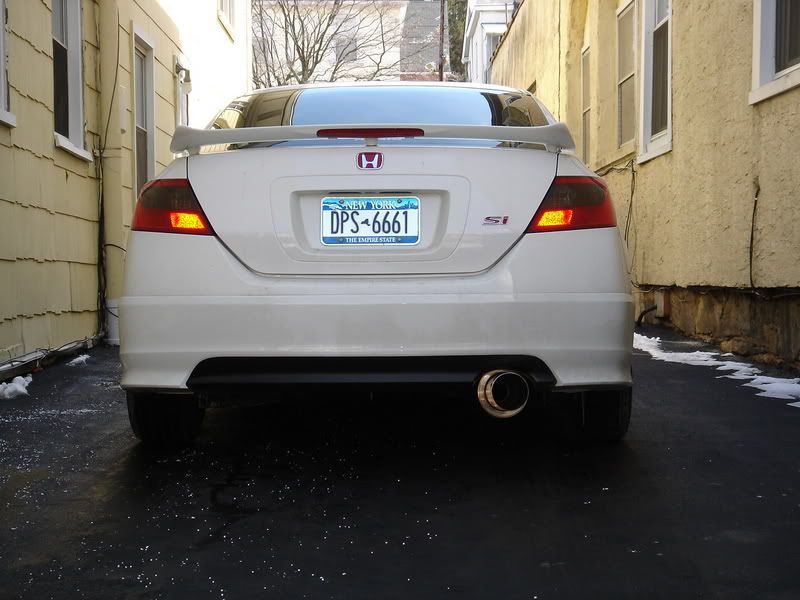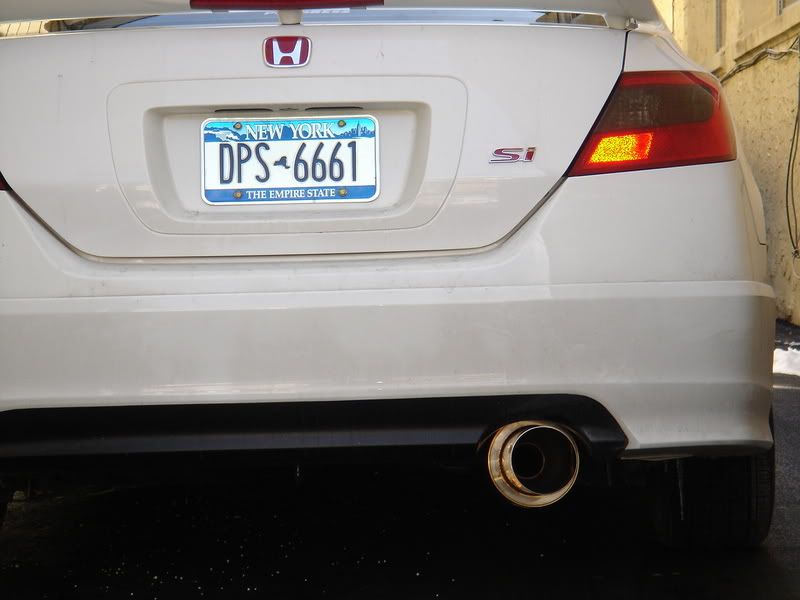 Grill painted black 2nd attempt and lower lip painted: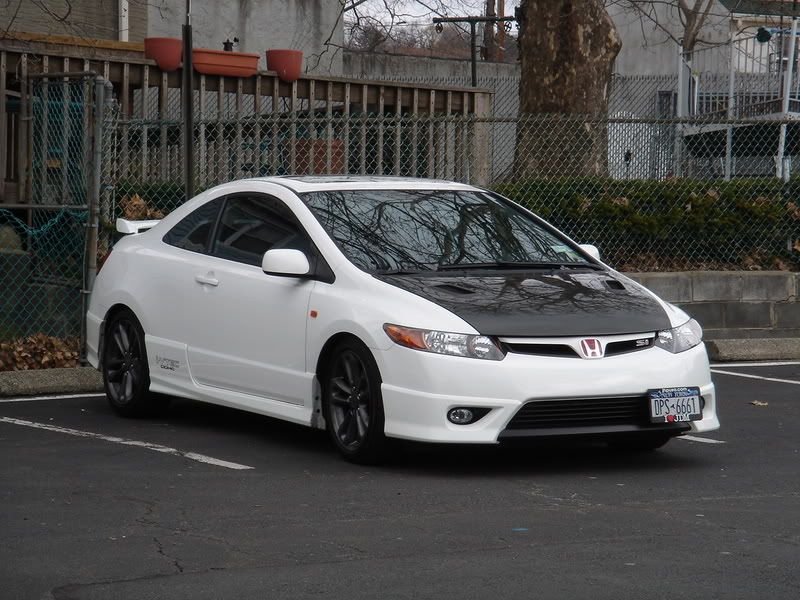 Advans and BF Goodridge KDW2: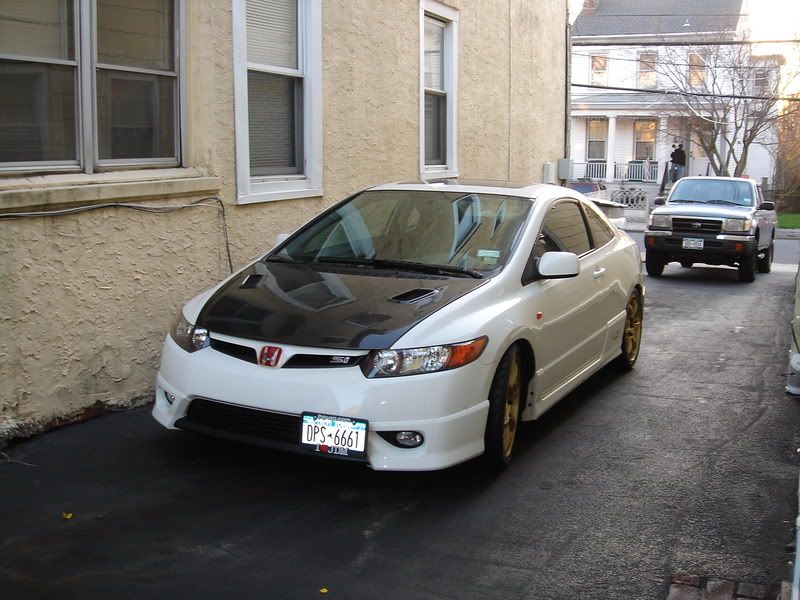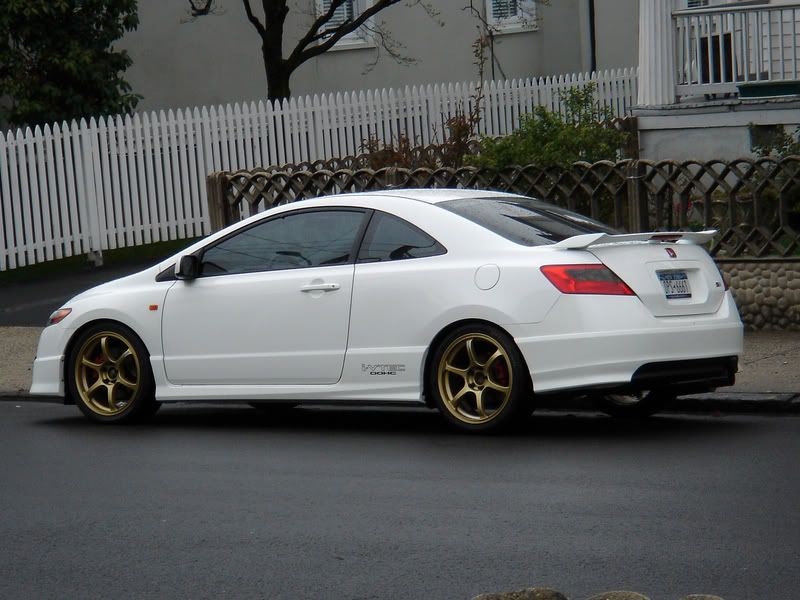 and thats how my car currently looks
UPDATED PICS:
joined the panda krew and have my new ECU installed (ECUADORIAN STICKER)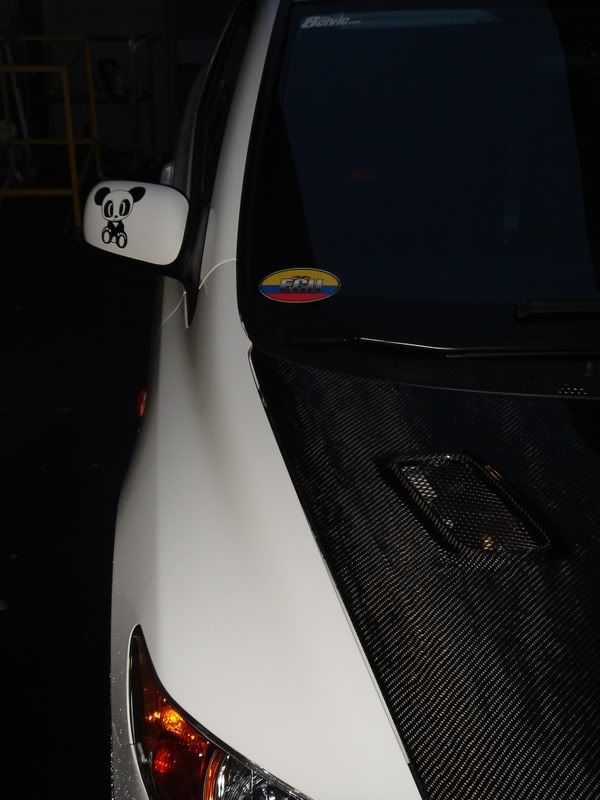 New Powdercoated ValveCover and painted Intake Manifold Cover: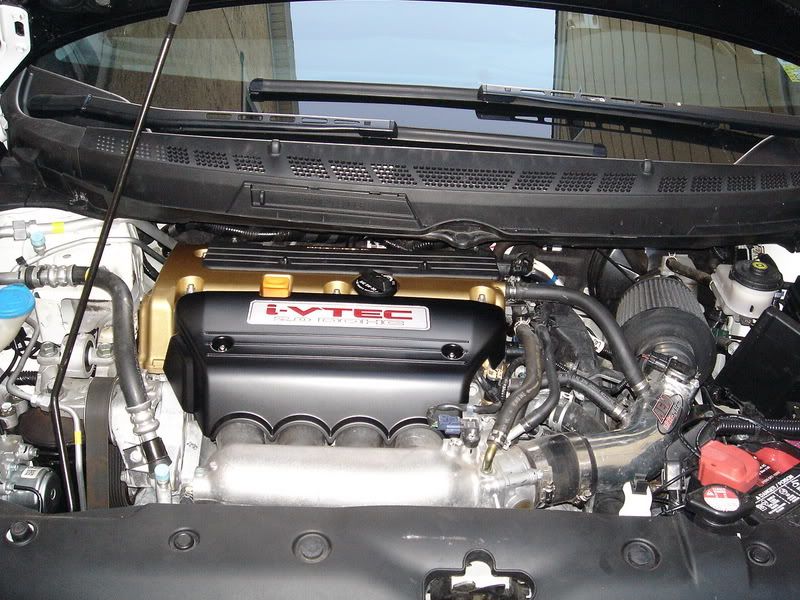 ARC radiator cap:
JDM DIP:
Now When seen is clean and waxed:
MODS:
Exterior:
- ADVAN Gold RGII 18x7.5 45mm offset 5x114.3
- BF GOODRIDGE G-Force KDW2 tires: 225/40/18
- RAYS lug Nut Set
- 35% Tints
REAR ONLY
- SEIBON Carbon Fiber Hood (M-STYLE)
- OEM HONDA DC5 rear RED "H" emblem
- OEM HONDA EP3 Second gen front RED "H" emblem
- PIAA Plasma Ion Yellow (9005)
- XENONDEPOT 6500K Hid conversion (H11)
- XENONDEPOT 6500K Hid conversion (9006)
- OEM HONDA Amber side markers
- PASSWORDJDM License plate relocater
- G2 Brake caliber kit
- Lower part of grill painted flat black
- Center part of HFP painted flat black
Interior:
- HONDA DC5 shift knob back to stock now
-AUGERRESOURCES.COM Black Suede w/ Red Stitching shift boot
I.C.E:
- ipod nano red edition.
SUSPENSION:
- TIEN S- Spring
- PROGRESS rear sway bar
Engine:
- AEM Short ram intake (Polished)
- HONDATA Intake manifold gasket
- APEX'I N1 cat-back exhaust
- COMPTECH short shifter kit
- CORSPORT metal shifter cable bushings
- JDM black Dip stick modded to work
- OEM HONDA Gold Powercoated Valve cover
im very happy w the cars turnout and have alot more planned but from here on out i think im goin to try to take it slow. i was very suprised that i spent so much on the car in a year of owning. Thanks for viewing.
***STILL WAITING FOR MY ARC GRADIENT TITANIUM SPARK COVER**
its been 3 months since i ordered