It has finally arrived! (with updates)
After waiting for a year and a half, my dream has come true...
Just picked this 2007 Civic Si in ASM up on Saturday night and I am still shocked. Here's some pics of it, I was originally going to get it in black but I thought about silver and it is a really nice color.
Options that came with the car:
Fog Lights (how do you turn em off?)
Auto Dimming Mirror
Door Guards
Trunk Tray
Splash Guards
$21,887
It was originally being sold by $24,500+ by the dealer but we were willing to walk away, so they offered us that price.
My brother has a 07 FBP Si Sedan with Navi and hopefully we'll get some photoshoot done. haha
I don't know what to do to it but I'm planning on getting tint, intake, navigation and bluetooth. I love this car.
UPDATES:
Front license plate removal:
http://www.8thcivic.com/forums/showthread.php?t=52431&page=3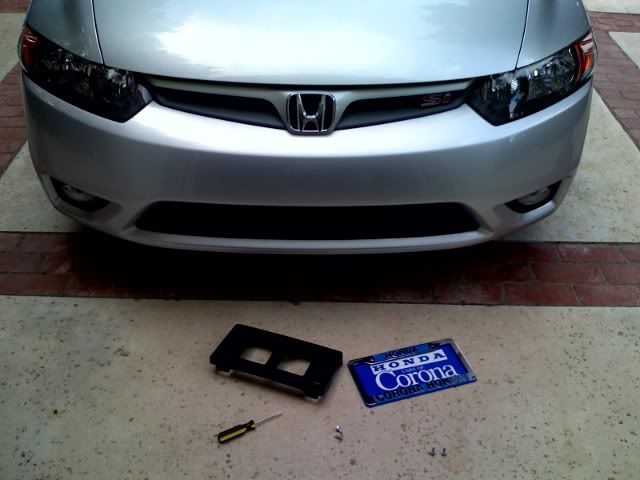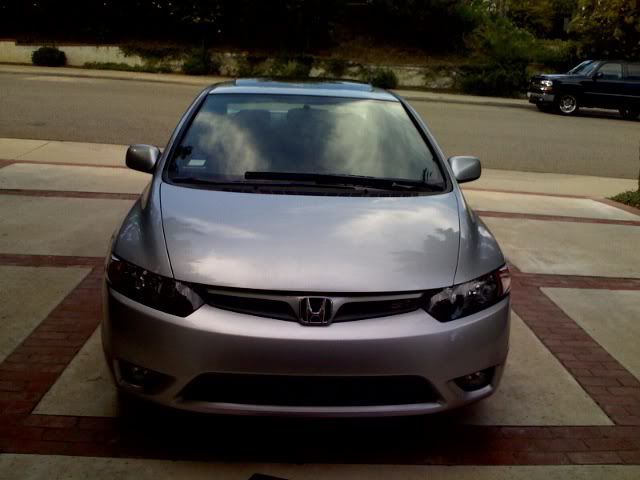 Tint mod:
http://www.8thcivic.com/forums/showthread.php?t=52431&page=5