Discussion Starter
·
#1
·
OK lets begin.
Now keep in mind that i am getting paid to install my fog lights, today only two mechanics decided to show up, out of 6 so it was slow and gave me time to do the work.
this is the atomicstreet(Gowd dam
[email protected]
#$ son of A... GERRR... ASS PIRET!!!!) and the hid is a pilot w/3000k bulb.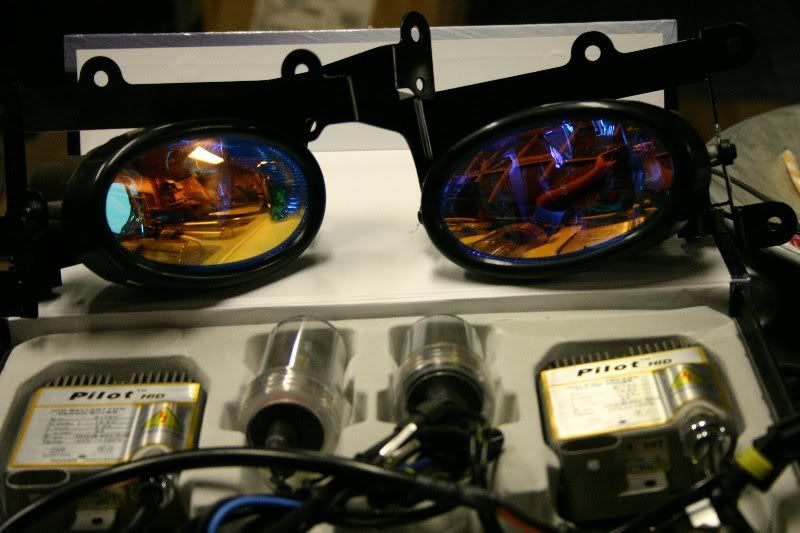 step one was ripping apart th lower portion of the dash. All i took off was the part with the cubby under the steering shaft and not the dead peday and the part next to it... I took off the three large connectors above the fuses and pluged in the ONE SOLID RED WIRE into the white middle harness under the brown wire...
then grounded the relay on "that" stud over the knee bolster. blah blah blah, its all been done before, BUT!!! Mine came with a passthrough harness that plugs into the fuse box just under the three plugs and above the fuses, it plugged right in extending the plug out, pretty cool...
SOOOO.... on to phase two, the fog lights, i cut out the slugs to fit my new lights useing a utility knife that i stole from one of my mechanics...
Here is th bumper on my "Bumper stand"(oil barral with a bag or rags cushening it)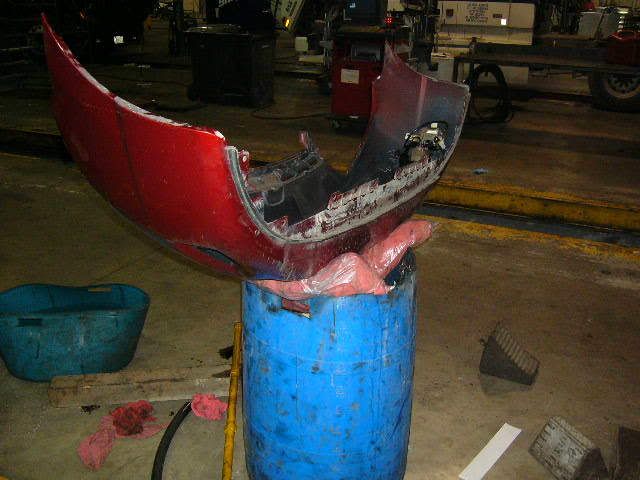 and what the car looks like with... umm... nothing on it, show off the ebay headlights well though...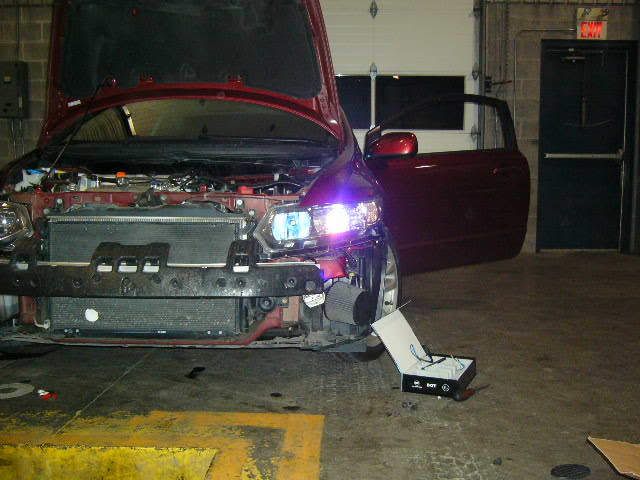 It took some time to figure out where to put the balasts, and i decided to go against the flow and mount them to the bumper as they dont get hot, they only go to 80-90 degrees. i bent the brakets to the exact contour of the bumper and bent the one tab up to hold the wire up.
I used super strong 3m double sided tape from our bodyshop(I love working here) the white squares are wire tie holders that are insanly sticky, i used 8-10 of them total to keep things neat, and about 100 zip ties
also free
I relocated my headlight balasts at the same time, they where in the engine bay but i moved them to a beter location. this is where i put the drivers side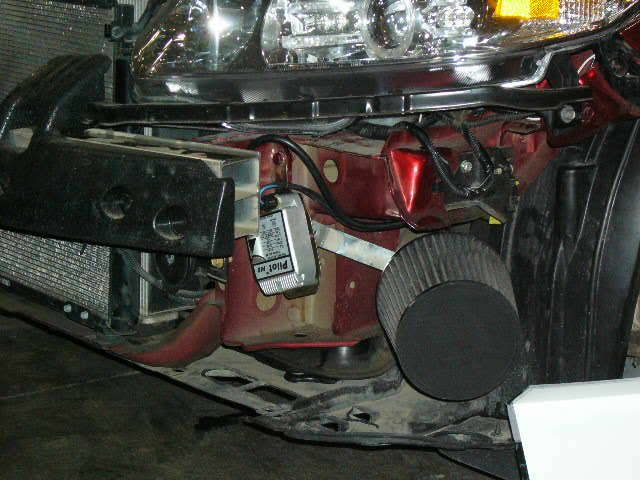 and the pasanger side, this one im proud of... Its double sided taped on with a 15mm wide zip tie holding it inplace thats also double sided taped to the balast so it doesnt slip off...
also shows you the headlight better...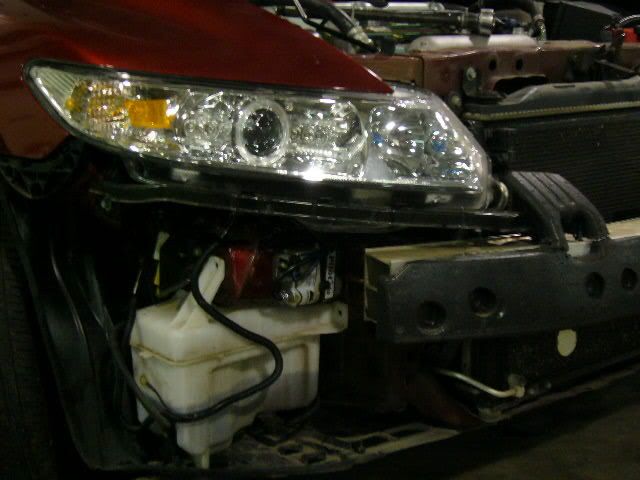 TEST!!!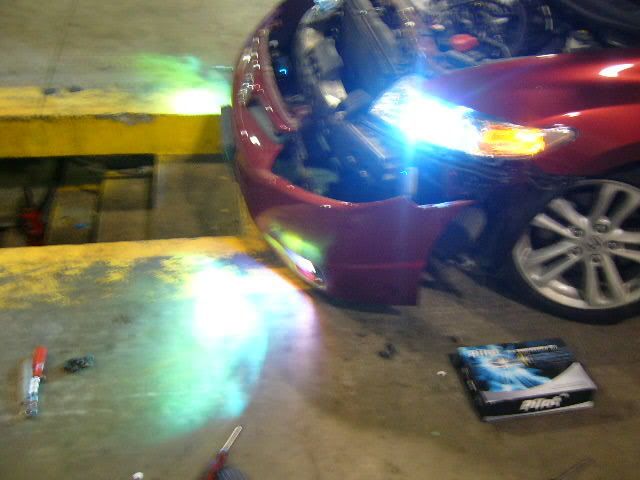 And it worked, but the light is green???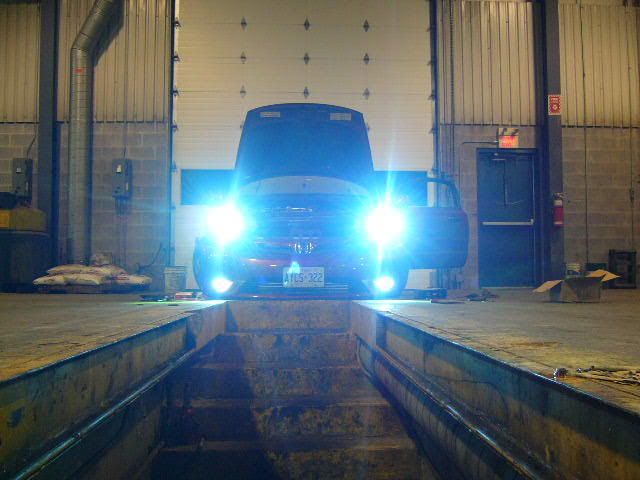 and all put together
I will update with more pics and for now im disapointed with the light output...