Hey every one Innovative Motorsports Technologies just released there Eaton TVS 1320 supercharger upgrade in which all the test fitting, drive ability and dyno tuning was done on my car and let me tell you its all on point!
My car was dyno tuned by Evans Tuning with the TVS 1320 and produced the following numbers with a stock block, stock head, stock cams and stock no return fuel line system
402 WHP 281 TQ
on pump gas 93 octane
IMT - Home
Here is more info on the upgrade which can also be found at 1320 TVS
/// WHAT IS A TVS SUPERCHARGER AND WHY DO YOU WANT ONE?
The Twin Vortices Series (TVS) is the 6th generation of Eaton Roots type supercharger. It features four lobes per rotor and specially designed inlet and outlet ports. TVS reaches pressure ratios as high as 2.5 with maximum thermodynamic efficiency no less than 75%. The Eaton TVS rotor group, is the same supercharger technology used in factory-supercharged GM, Audi, Jaguar, and Ford vehicles, and is the only supercharger technology that stands up to OEM durability and reliability tests.
The CT k-series supercharger kits use the older less efficient 3 lobe or 5th generation rotors. Additionally, the 1320 TVS displaces 1.32 liters vs. the CT's M62 1.0L. This additional displacement allows more air to flow at the same blower speed when using the 1320 TVS.
The 1320 TVS is perfectly sized to the high flowing Honda K-series engines. This upgrade is for owners that want more from their supercharger kits, while still retaining the reliability and quick throttle response that the CT kits are known for. These kits are only offered aftercooled or charge air cooled (CAC).
/// IMT 1320 TVS UPGRADE FOR CURRENT CAC OR AFTERCOOLED OWNERS
Bolt on in an afternoon - No fabrication required
The 1320 TVS is a simple bolt on utilizing our innovative patent pending mounting system with integrated custom super high density core. .
Owners can reuse their IMT heat exchanger, pump and reservoir.
/// IMT 1320 TVS UPGRADE FOR OWNERS WITHOUT A CAC OR AFTERCOOLER
Build yourself a full IMT Charge Air Cooled kit it to team up with the 1320 TVS
The 1320 is a simple bolt on utilizing our innovative patent pending mounting system with integrated custom super high density core.
Owners can purchase separately all the required IMT parts to create a full bolt on charge air cooler kit.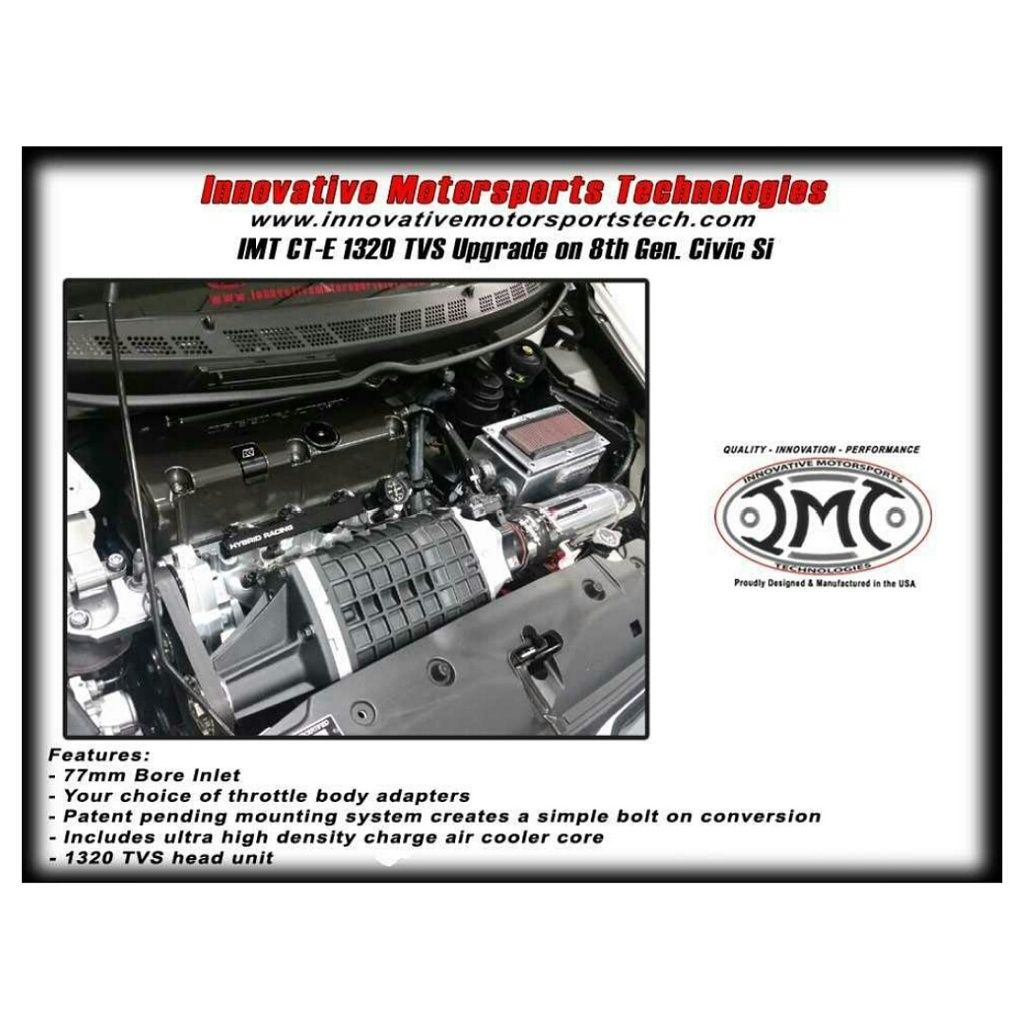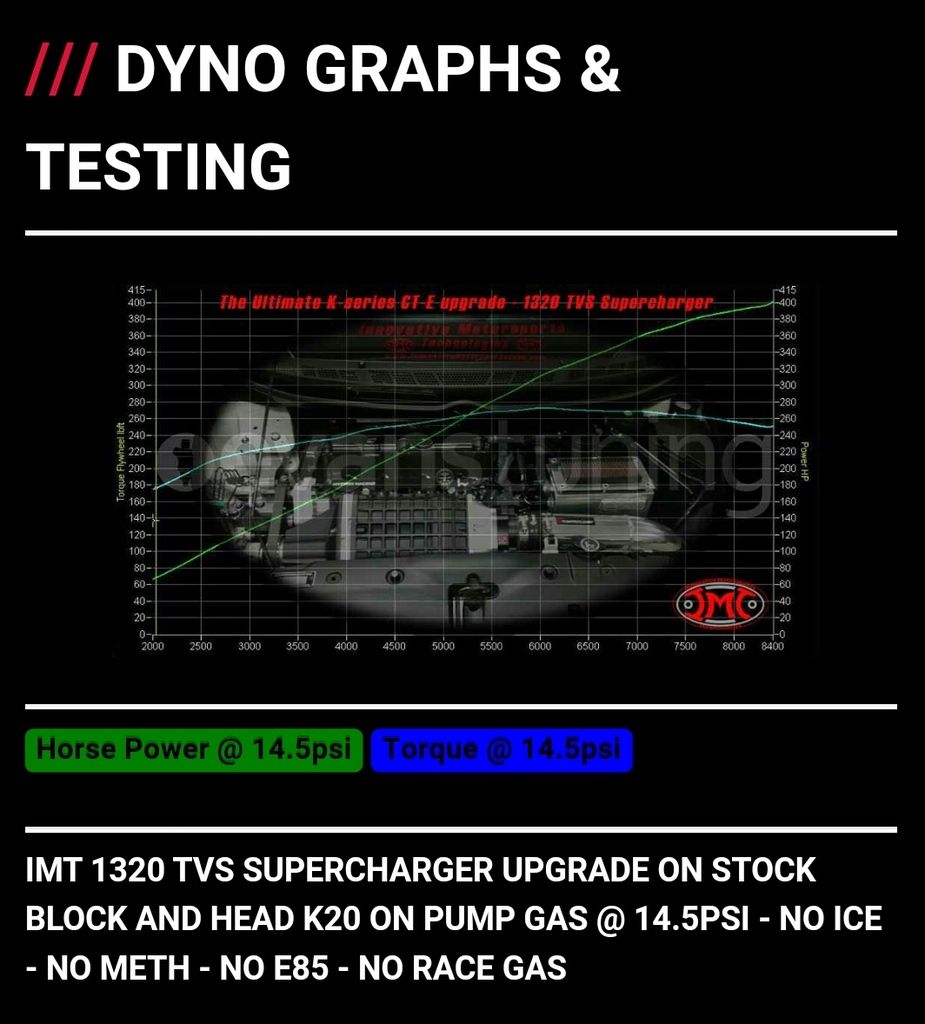 The Tvs 1320 upgrade has been added to the store check it out here
http://www.innovativemotorsportstech.com/store/imt-1320-tvs-superchager-honda-civic-si.html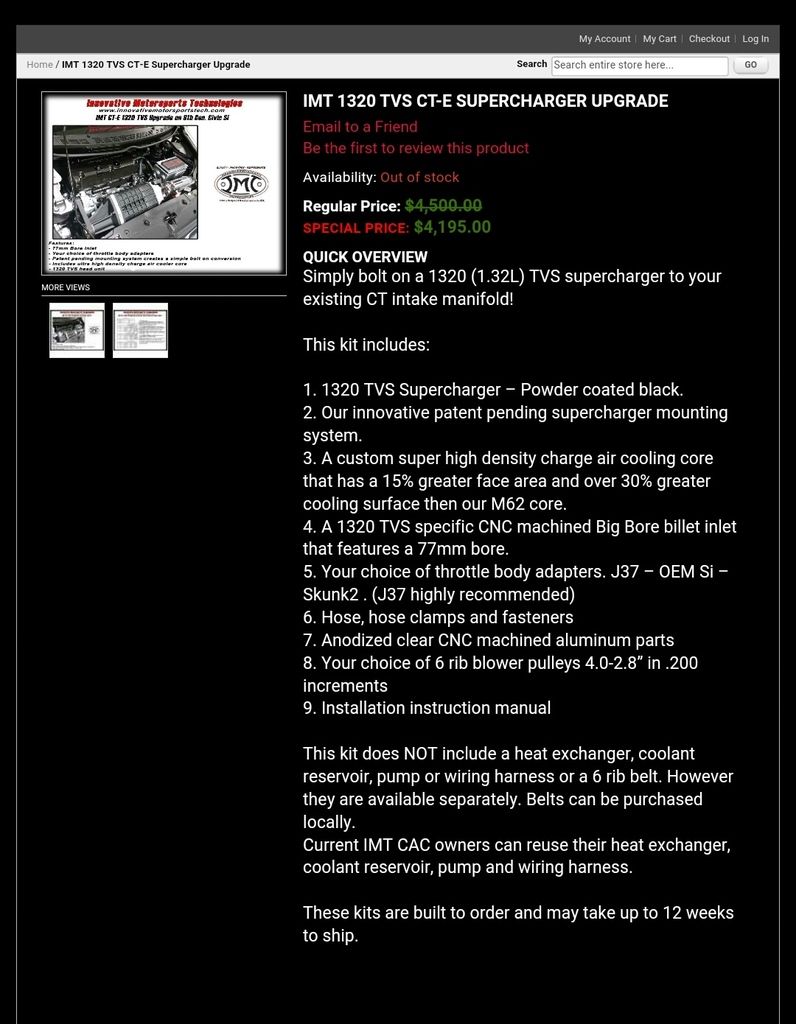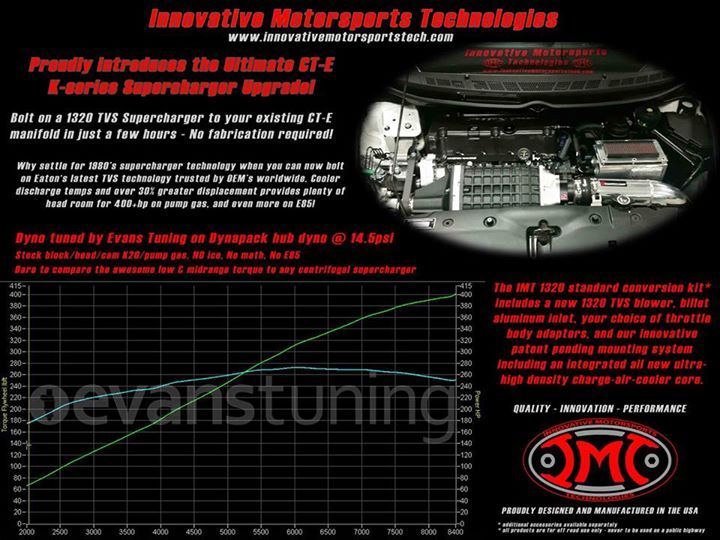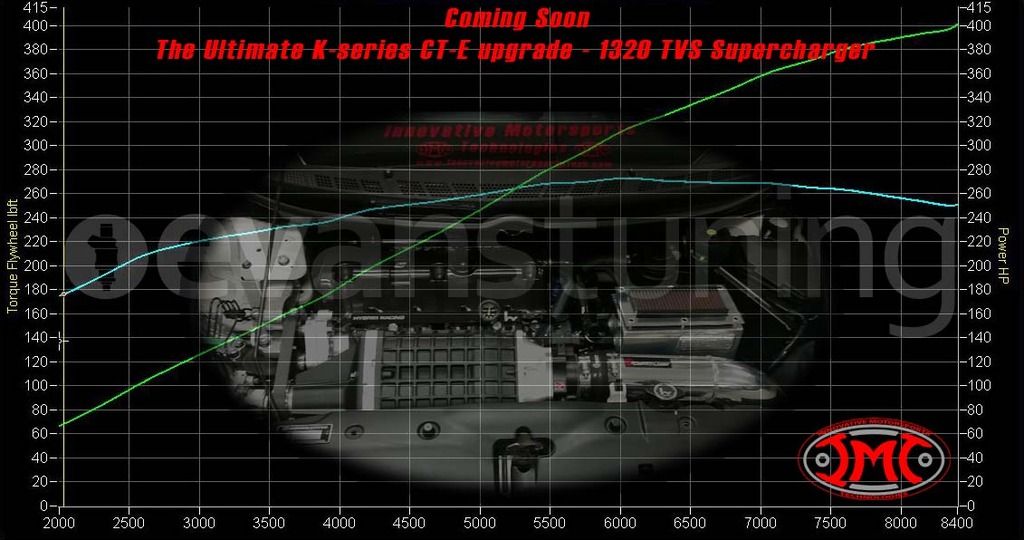 This is what IMT had to say on facebook when they announced the upgrade
(
After almost a year in design and development, we are proud to introduce the patent pending Ultimate CT-E k-series supercharger upgrade. You can now simply bolt on a 1320 (1.32L) TVS supercharger to your existing CT intake manifold. The TVS rotor group is the latest technology available from Eaton. It is the most widely used supercharger by OEM's. Ever heard of the 2015 Corvette Z06? Yep that's got one… More information will be available on our website soon. There will be a very limited first run of kits and pre-orders will be taken on the website. We look forward to providing CT owners with this latest Eaton TVS rotor technology to take their cars to the next level.
)