First off i love it my set up how it is! I am Blackline47 on Honda-tech just a lil FYI. I did cut my thumb switching my injen CAI to a fujita SRI. Which i laughed cause i remembered an old thread on here that said its not your car unless your bleed on it.
hsnap:
But anyway i love this set up because it his quite on little throttle and loud .. very loud on full throttle. But quite in 6th gear crusing.
I can feel the power after i put on my Greddy Ti-C. Which really put the icing on the cake. My set up for a while was Injen CAI / SSR RH/ and stock exhaust. and it sounded funny.
I took out the stock exhaust and throw on a Greddy Ti-C. Everything fit perfectly and the angle isn't to bad. Loved it! Sounded awesome... but for my most updated switch was the Injen CAI ---> Fujita SRI.
Sounds hell of a alot different inside the cabin of the car and i LOVE it! Was very very very easy to install too! way easier than the injen cai was.
But my only problem is.... I CANNOT GET THE SILENCER OUT OF MY EXHAUST! Any suggestions? I tried the coathanger trick and everything. I asked a couple local buddies and some say thats not a silencer and some say it is! Any info on it... it has to be a silencer... here are pictures of inside the muffler tip....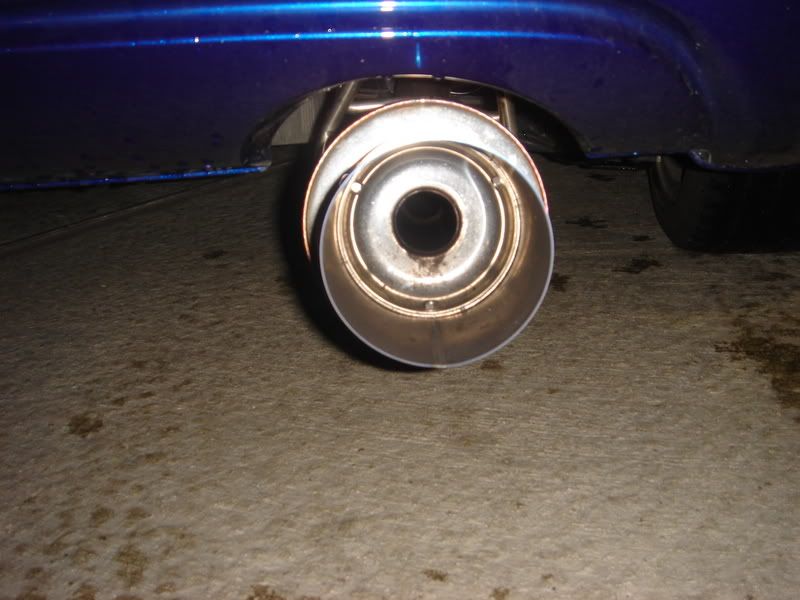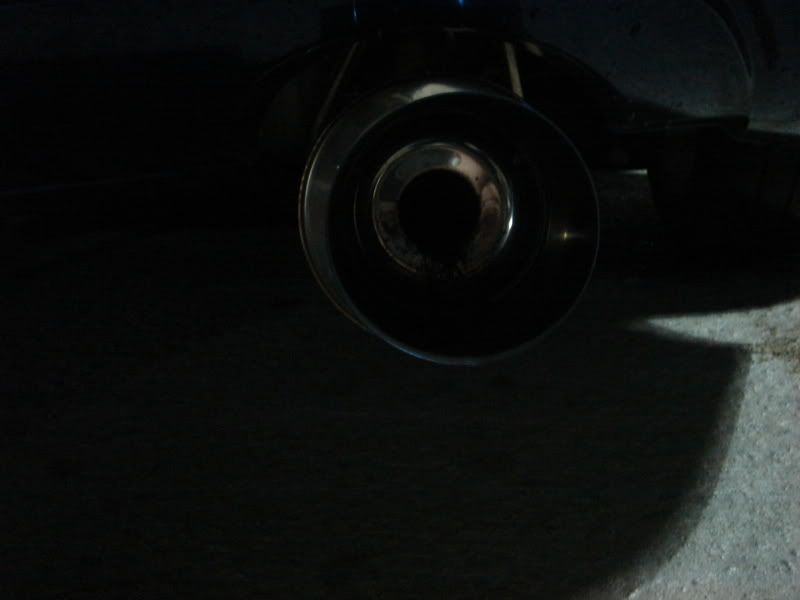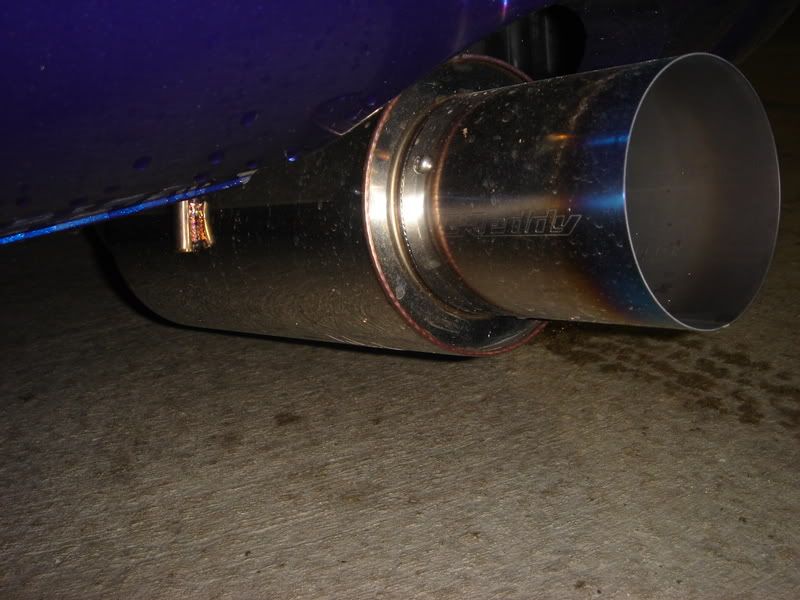 So i took some video's for ya'll to enjoy...
Here is one of me topping first gear in a garage....:vtec:
http://http://www.youtube.com/watch?v=ZOfJ8YLpnsE
Revving it....
http://http://www.youtube.com/watch?v=sJI6kGfUO0I
and last but not least inside the car topping 2nd gear (lol i drop the camera cause im a tard) sorry :sadwavy:
http://http://www.youtube.com/watch?v=I62Mx_jnmtM
Any Feedback or anything would be nice on that silencer! But Overall i love it! Great additions to the car! Now just gotta wait for a K-pro to come out!
Thanks for reading guys!!!