Discussion Starter
·
#1
·
A couple of days ago I happen to get a ticket/work order on a 2007 Si over at my dealership. The costumers complaint were as follow:
"engine might be knocking,please check and advise"
So my first thought was that the owner might have put the incorrect octane rating(87 octane)gasoline in the vehicle,either way I test drove the car. At the begining of the drive I noticed no sound,but once I started to speed up(aproximately 30mph) the car started to make a "tapping" sound almost as if you were to tap a pencil on a desk. the faster I drove the car the faster the noise became. After 1 mile of the test drive I went back to the dealership placed the car on the lift and had some one drive the car while I lifted the car in the air. While i was underneath the car I found that the noise was coming from the transmission. from there I went to the service advisor and ask to drop the trans and open it up to see what was wrong. 3 hours later I got the go ahead to do the work. Took me a total of 1 hour to drop and open up the transmission, and to my suprise this is what I found: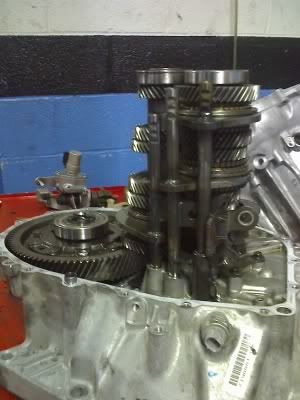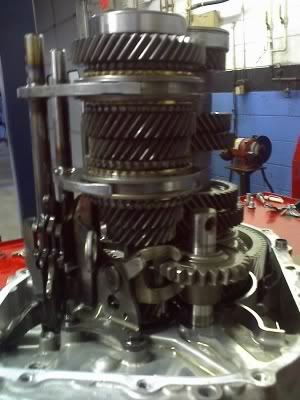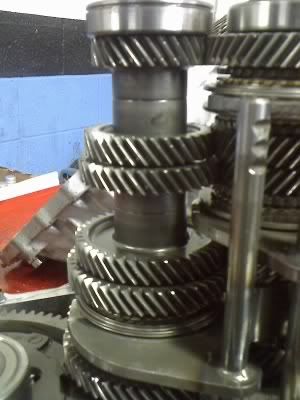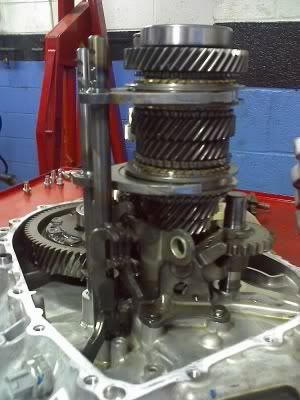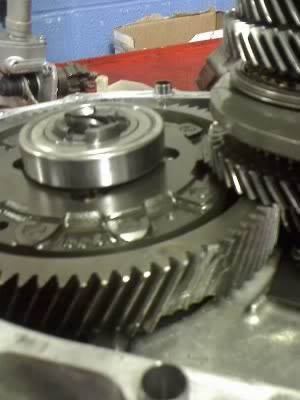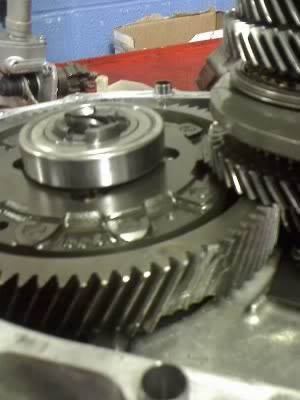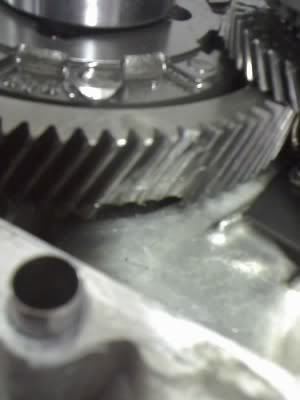 On top of that the car only has 7,000 miles and the costumer has gone thru 2clutches on this car.