Discussion Starter
•
#1
•
UPDATED [12/1/07]
I'm offering $40 off the original retail price for Christmas.
This offer will be valid from 12/1/07 through 12/14/07 on all coupe door sills both Si and Coupe, brushed aluminum or wrinkle black. Here's the link for anyone interested:
http://www.yoneharaspeed.com/christmas.html
As per custom orders.
I will be taking custom orders starting today!
You can have anything engraved in your door sills provided that it fits within the boundaries of the bordering. I recommend keeping it under 20 characters. Custom door sills will be $120 during the Christmas special and afterwards will be raised up to $140. Again, it can be whatever you wish. If you're interested in doing this, simply PM me with what you want engraved and your e-mail address. I'll send you a special link for the item and you can purchase it through Paypal, the same as you'd purchase a regular set.
So far I've been making Si and Civic door sills for the coupe, and Si door sills for the sedan. I'm thinking about adding some more options but i can't think of any. Is there anyone here on the forum who thinks that they've got an interesting idea for the next design?
Here are some samples for anyone who hasn't seen them before:
Randomly assorted door sills and other parts: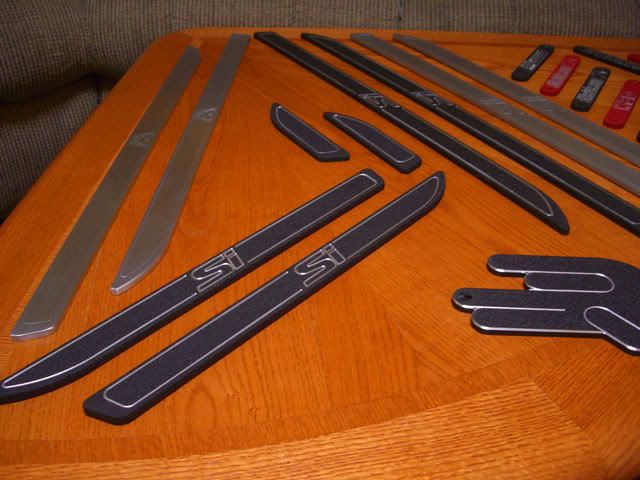 Custom set I made for SMS: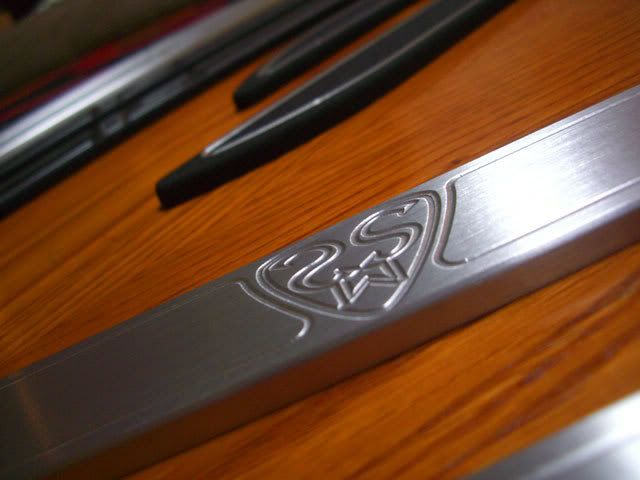 Civic coupe blade: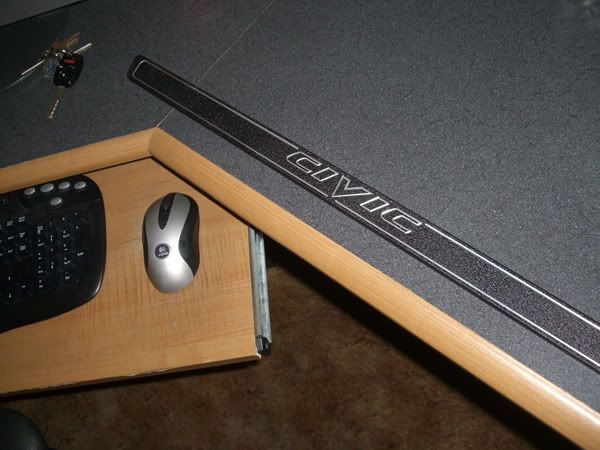 My dad saw my optima cage and decided he needed to improve upon my design by adding webbing, and then having it CHROMED. He always has to 1-up me.
Anyways, if anyone has any ideas post em up! I'll be making another batch of 20 or so coupe door sills next weekend, and if I like anyones idea enough, I'll produce a limited number of them for Christmas.
One last thing for anyone thinking about buying a set for Christmas or putting these on their Christmas list, I'm going to be having a special 8thcivic only Christmas sale starting on Monday, December 3rd. I'll post up a link in the Sponsored For Sale section the night before. :dancing: