Discussion Starter
·
#1
·
So I ordered a skunk2 shift knob yesterday, and I've been trying to decide whether or not to order a boot to go with it. Earlier today I got to thinking "there really isn't much to a shift boot", and I went out and started looking through my mom's sewing stuff. By the way, I have never used a sewing machine before in my life.
So here it is, my first ever DIY. This was just a test, my plan is to make one out of the same material as the seats and arm rests and stuff. No I'm not going to leave the bright yellow shift boot in my car........ although I bet I am the only person who has one.
Making the pattern
-----------------------
1. Take an 8 1/2" x 11" piece of paper, fold it in half vertically, and put it on the table with the fold on the left.
2. Using a ruler, measure from the top down 5 3/4" and make a mark. Move the ruler over a little bit and do it again. Use these 2 marks to draw a horizontal line across the paper.
3. On the line you just drew, measure 2 3/8" from the left and make a mark.
4. On the top of the paper, measure 1/2" from the left and make a mark.
5. Draw a line connecting the 2 marks you just made. It should now look like this: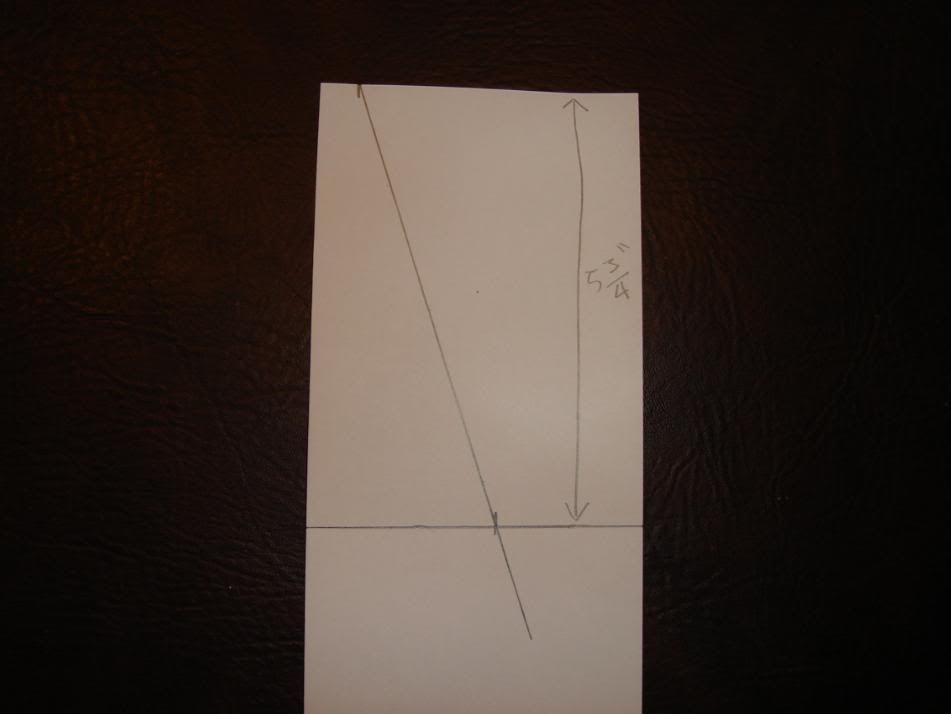 6. Cut the pattern out and unfold it (its the triangular part). You are finished making your pattern: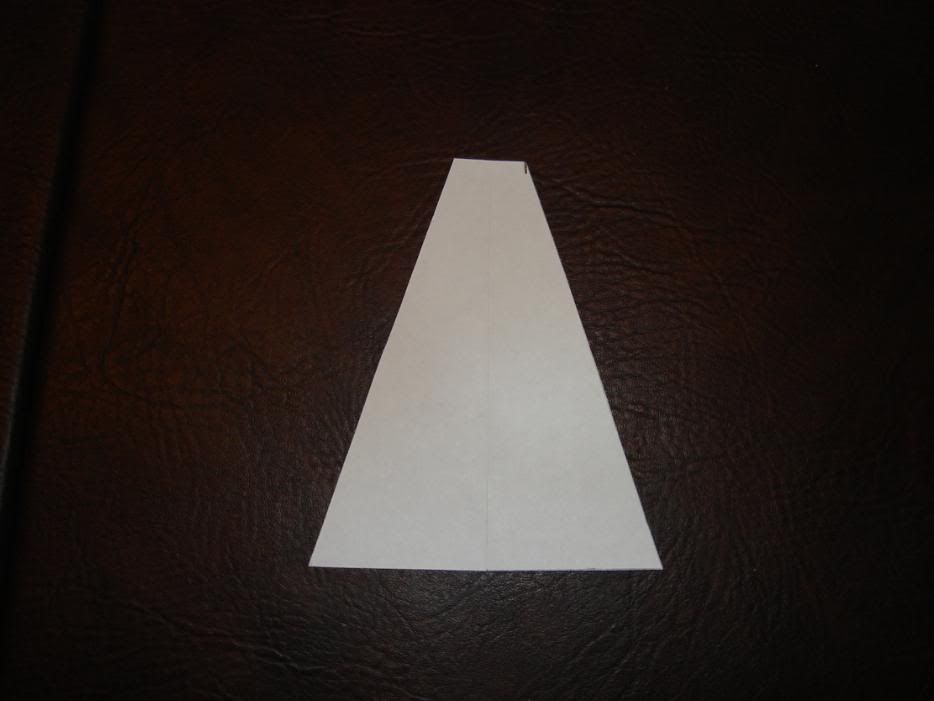 Making the boot
-----------------------
1. Trace the pattern 3 times on the back of your material (the part you don't want to see when the boot is in the car). Make sure you leave some room around each piece, don't draw them touching each other. I used a sharpie for this, and it went through the material a little bit. This also probably wouldn't work on black material, so something besides a sharpie would be better. I have no idea what, if you know someone who sews a lot maybe they have an idea.
2. Cut out the 3 pieces. On the top and bottom of the triangles, cut on the lines. On the sides, cut outside of the lines about 1/2" to give yourself plenty of room to sew. They should look like this:
3. Now it is time to sew them together. I used a sewing machine, and it was a lot easier than I expected it to be. You sew it inside out. First take 2 of the pieces, and lay them on top of each other so that the sides that are touching are the sides that you want to see when it is in the car. Try to line up the lines that you drew on the sides as good as you can, and then sew only 1 of the sides, along the line.
4. This is the hardest part to explain. Now take the 3rd piece and sew it to the other 2 so that each piece is sewn to each of the other pieces on one side, and they look like... well... and inside out shift boot. Hopefully the picture makes it clear:
And thats pretty much it, turn it inside out and you are done. There are a bunch of DIYs in here about installing shift boots, and they should work fine with this one too. Here is a picture of my new outrageous bright yellow shift boot installed in my car. I will put the stock one back on later while I am trying to fish those stupid little metal clips out from the depths of the center console.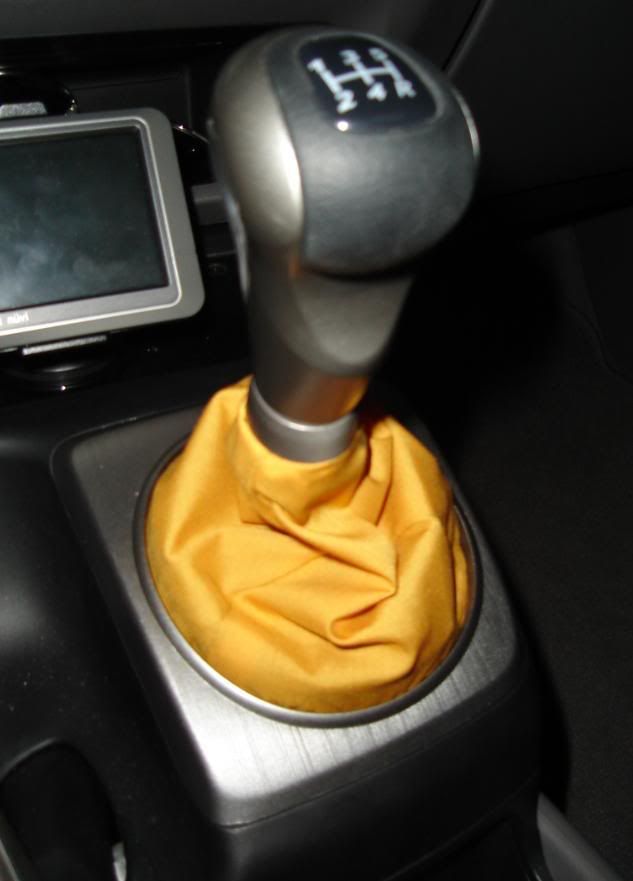 If anyone tries this, then hopefully the instructions make as much sense to you when you are reading them as they did to me when I was writing them. Hopefully someone with some mad sewing skills can expand on this idea and come up with something cool.