Our First Crossover Development with our friends over at FATLACE / HELLAFLUSH..
Weapon*R has took the time to create what people need for the flush stance needed when running all the new wheels out there. This piece is made from 6061 Billet Aluminum and will last you for a long time even when abused! Also installed on each spacer are Hardened Steel Wheel Studs.
Sizes for most fitments for:
4 x 100 / 5 x 100 / 4 x 114.3 / 5 x 114.3 / 5 x 112
Thickness available: 15mm, 20mm & 25mm
Wheel Studs: M12 x 40mm x 1.5 pitch.
Price is per pair
15mm $105
20mm $110
25mm $115
Hub Centric Rings come in either a 60mm & 73mm bore size
Price is $15 per pair
Hub Centric Sold Separately
________________________________________________________________________
Weapon-R Is pleased to announce a new product to its product line. The I-Throttle!
With the I-Throttle it will allow you to adjust the amount of throttle response on all Drive by Wire vehicles. So the more advance you go the faster the throttle response will be, Just the opposite when you use the Economy mode feature.
MSRP is $150.00 for the controller & $25.00 for the harness
Forum special is $148.00 for both items!
16 Way Adjustability
+9 Way Power Advance
+7 Way Economy Advance
Plug and Play Harness for
Nissan / Toyota / Mazda / Honda / Acura / Infinity
/ Mitsubishi / Scion / Subaru / Suzuki / Lexus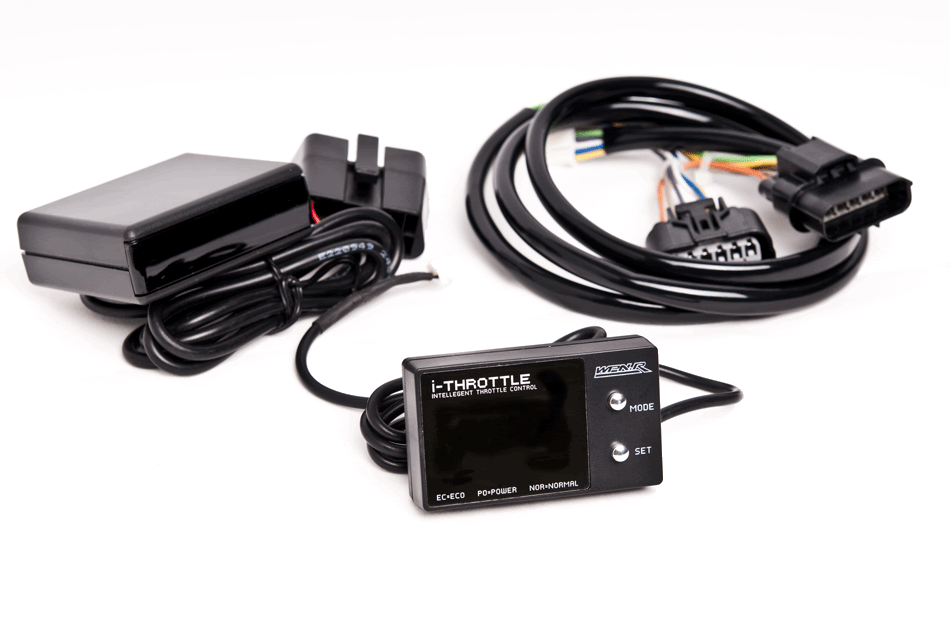 Weapon*R Aluminum Washer kit. These kits are used where you have M8 x 1.25 usually on the fender and headlight bolts. These washer kits will give more eye candy when your at shows or meets.
Currently Available in Blue, Purple, Black Chrome, and Silver & soon we will have Gold, Red & Black
Price per pack is $25.00
Each kit comes with 10 allen head bolts and 10 washers!