creating a thread dedicated for all the pics. memories of the 08' harrison (whistler) run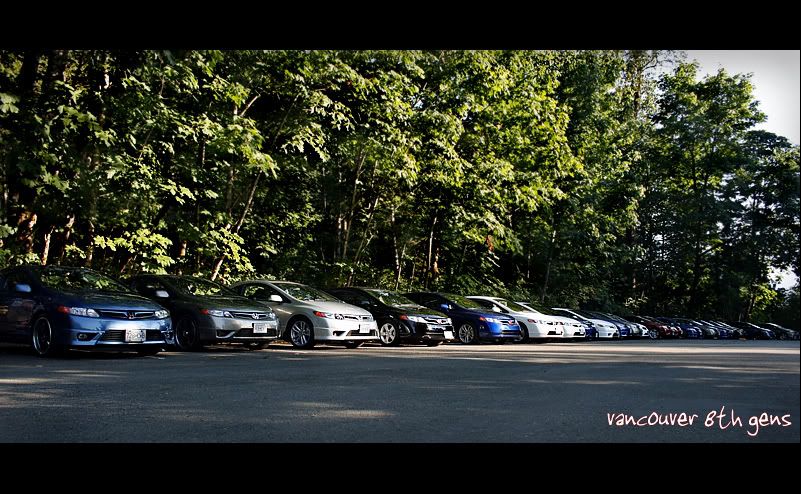 Ask and tho shall receive.

Everyone getting organized at Westwood Honda.

Everyone outside the Sasquatch Inn before being told we had to leave

Everyone's cars parked at Harrison Lake.

Marc preparing the goodies

Come on... you know it was delicious :s

That's just awesome haha.

Hatzic Lake. We drove by this on our way up to Harrison (about 20min before Sasquatch Inn). My family owned a cabin here for many many years so I stopped by on my way back for old times sake.
Hey Vince, don't mind if I post the photos you shoot here. =)
here are my photos, mostly candid shots of everybody...car shots and awesome video to come later on....enjoy