Discussion Starter
•
#1
•
I had already installed this, but some people wanted a DIY. Didnt feel like pulling it all apart at 4am so Im gonna work with what I got. Here you go.
-Put both seats down a remove EVERYTHING from your trunk, will make it alot easier later on.
Behind the seats you have the piece that holds the trunk floor in place. Remove it by simply pulling up, two plastic pins, nothing big.
-Remove Trunk floor.
-Remove the plastic pins from both the passenger and drivers side trunk lining. Passenger side pictured.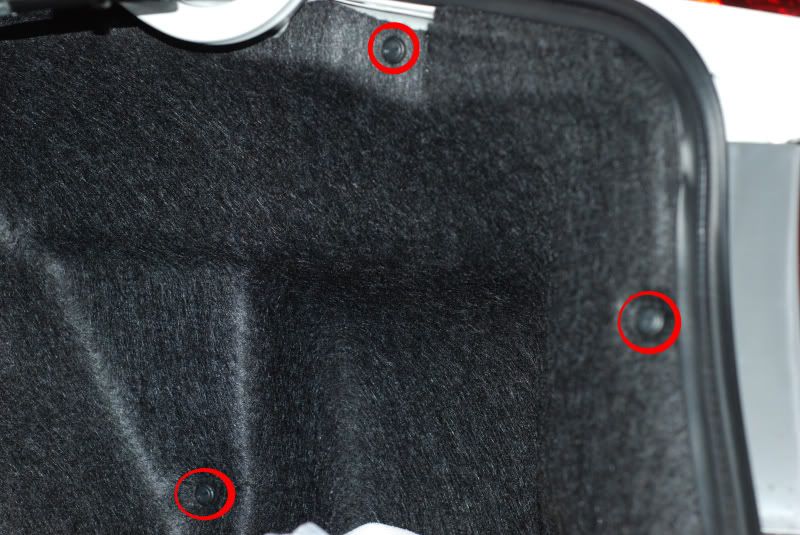 -Remove trunk latch cover by popping the pins out on top first, and then pulling up.
-Remove trunk liners, they will require some manipulating where they wrap around into the backseat.
-Once removed you will see the holes where the C-Pillar bar mounts.
Drivers-side in trunk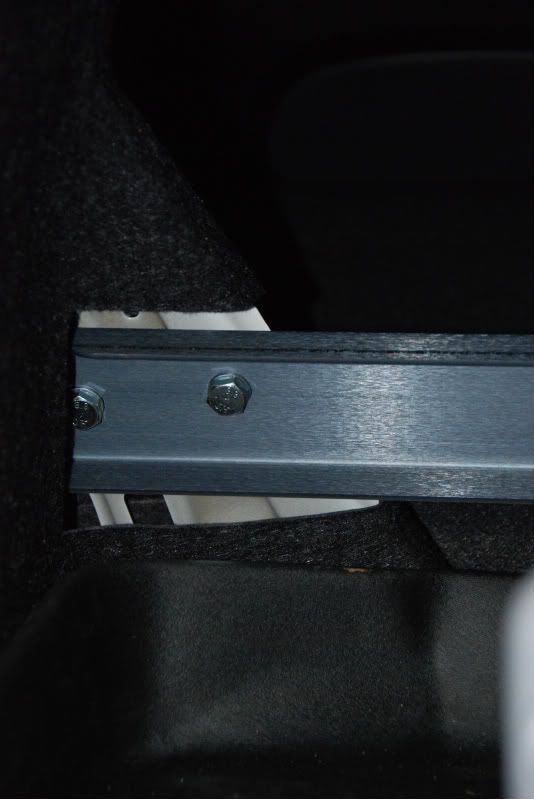 Drivers-side backseat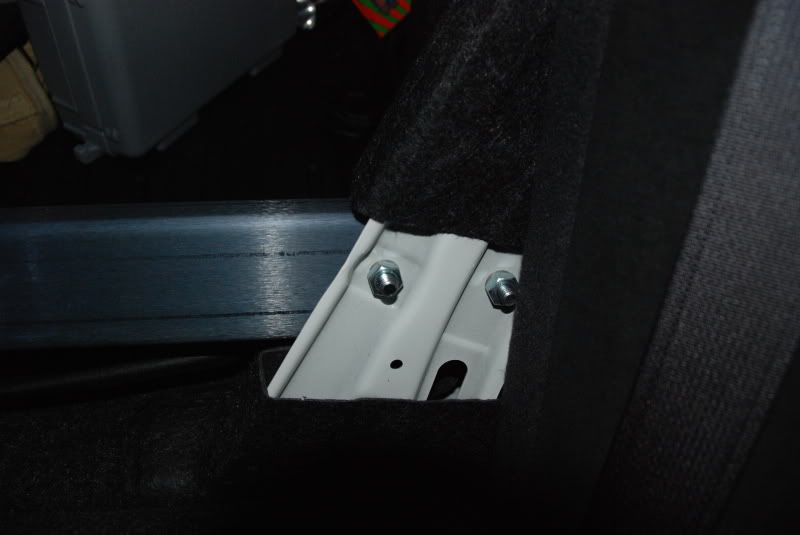 Passenger-side in trunk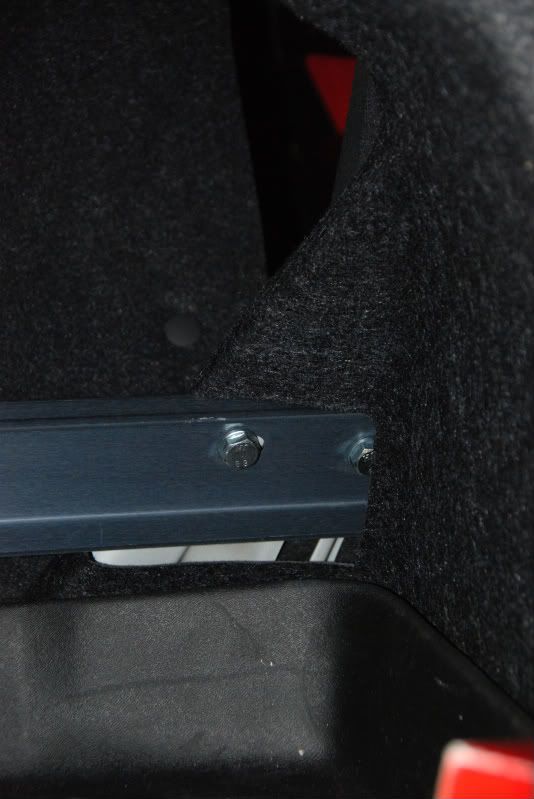 Passenger-side backseat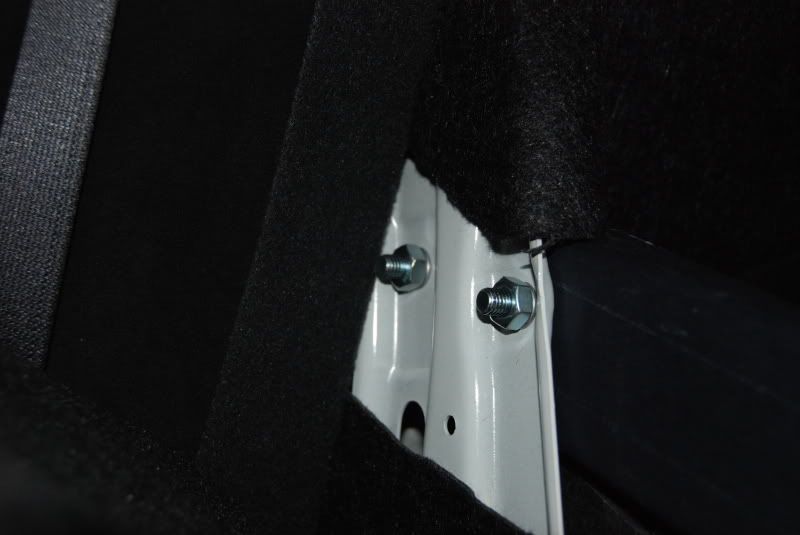 -Simple bolt it in place using the supplied bolts.
-Now you need to decide how you want to cut the trunk liner. You can either do as I did and cut around, or cut the whole wrap around part off. If you want just cut the part I did:
-Put the trunk liner in like you are going to re-install it. Push it snuggly up against the bar (sandwich it) From here you can mark where the bar is. Take it back out and start cutting.
-Repeat for other side
-Re-install parts in reverse order.
Finished product.