Discussion Starter
•
#1
•
Incase some of you haven't been following the thread in the In and Out forum, I've just made a couple sets of door sills for the coupe. The problem is I can't decide which looks better on Habanero Red. I really liked my brushed aluminum ones at first, but the wrinkle black looks really good in person too.... obviously mine aren't going to say "Si" but here are a couple pics: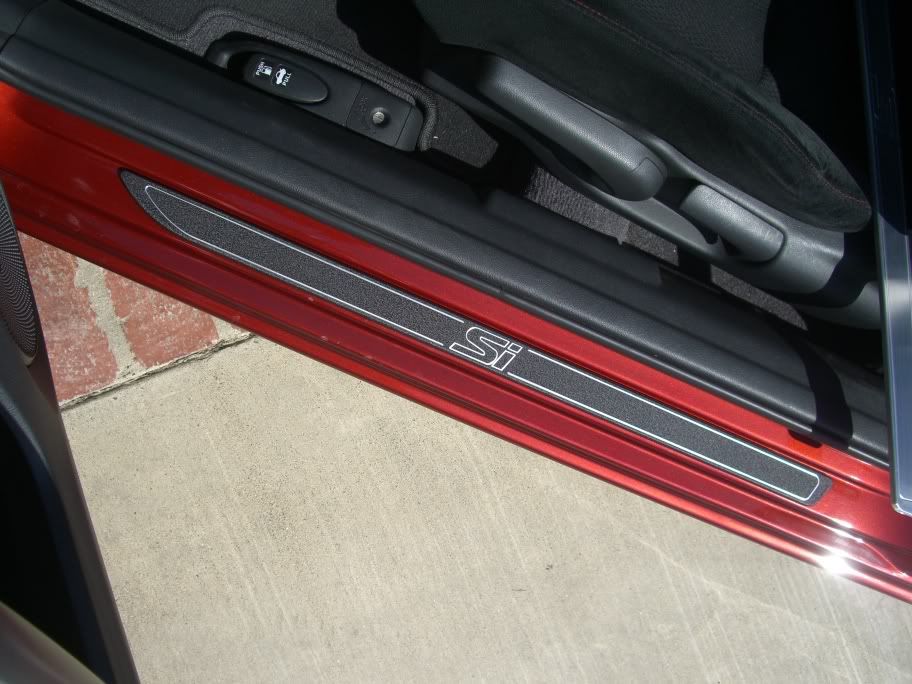 Try to ignore the water spots.
I'm probably going to engrave my family crest "米原" (Yonehara) in the center. That or Yospeed. Do you guys think the black looks better on Habanero Red, or Silver? Also, would putting my family crest on my door sills make my car rice? lol. I'm open to suggestions as to what I should engrave on them as well.