I got the GReddy turbo kit almost 2 years ago and have been adding to it ever since. I believe the little turbo has finally hit its limit. My shop just finished up installing and configuring the Hondata Boost Solenoid and it is amazing! Final numbers = 300WHP 237TQ =)
It is running stock boost from the wastegate on gears 1-2, then 10 pounds for gears 3-5 and 8 pounds for 6th gear. The injector duty cycle never goes over 69% and its holds low 11's for the AFR under WOT.
My next move will be a larger turbo of course but for now it really moves and I have terrific traction so I"m pretty happy :vtec: On to the pics and numbers...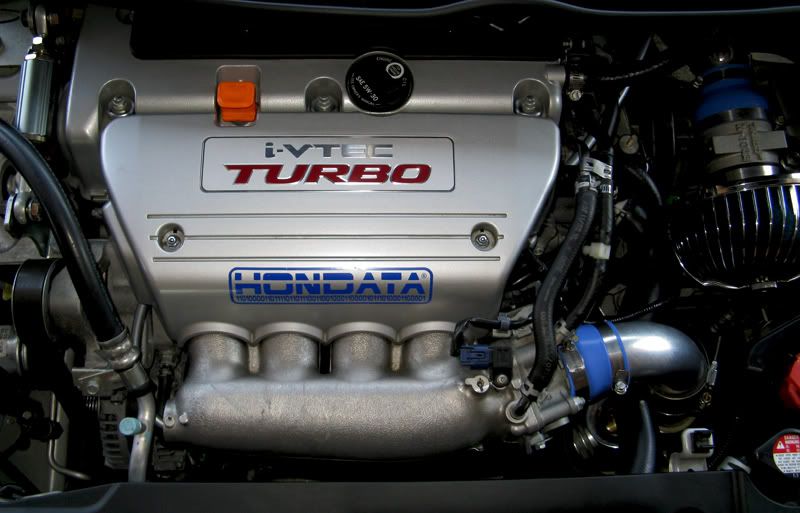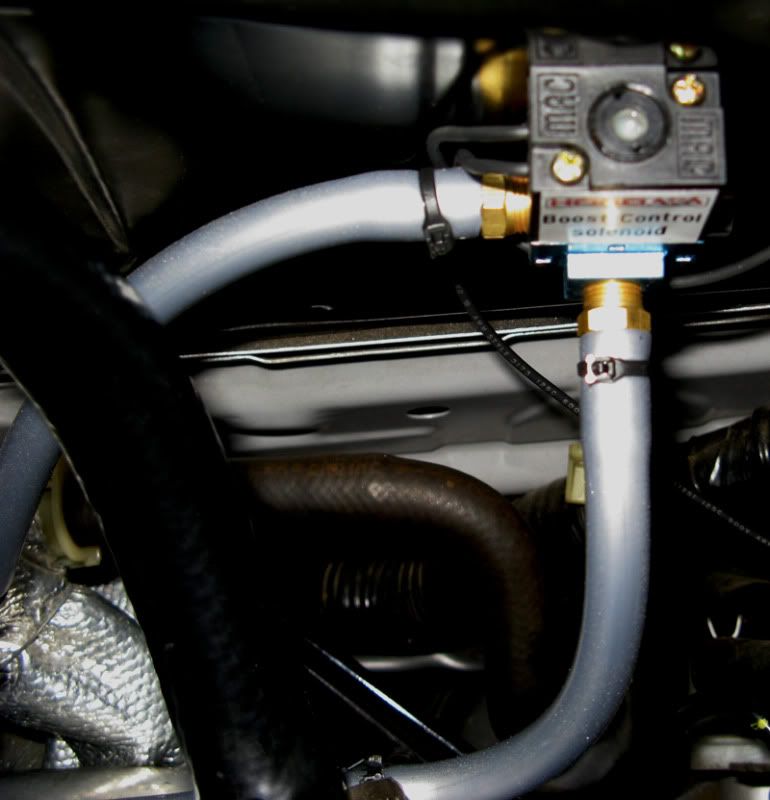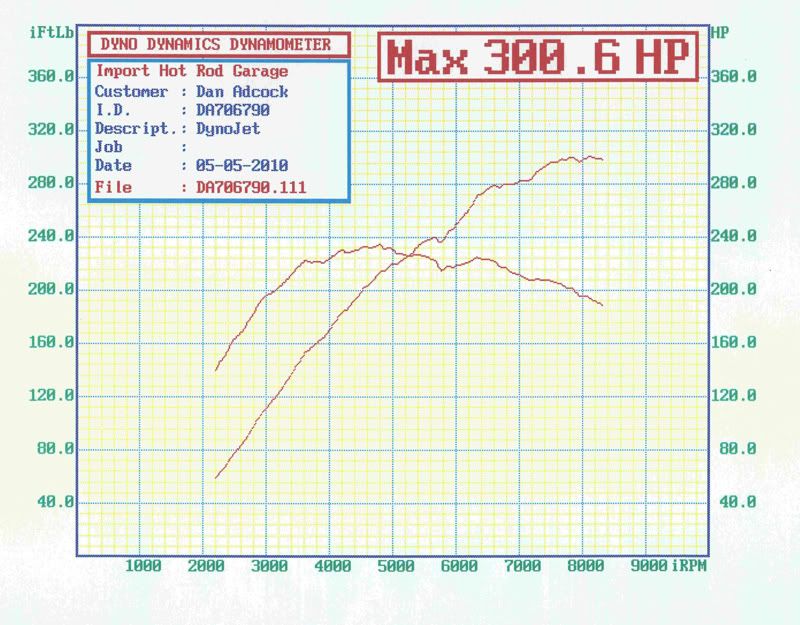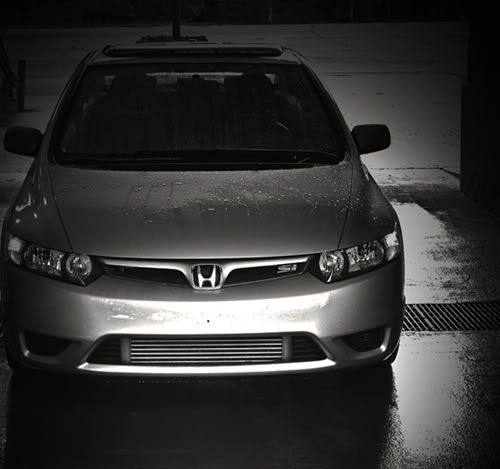 Setup:
-Hondata Boost Solenoid
-Hondata Flashpro: Tuned by Import Hot Rod Garage
-AEM Wideband
-Apexi Turbo Timer
-Competition Stage 2 Clutch & Flywheel
-Custom 3" Turbo-back Exhaust-Vibrant muffler
-Akita AK-1 Hypersilver
-Nitto Neo-Gen
-RC Injectors (750cc)
-TurboXS BOV - RFL
-Ingalls TQ Damper