The thread is still open for discussion to determine what items we would like to try to offer good pricing on (as long as discounts permit).
We decided to go ahead and open up a GB for our Injectors seeing as they're relatively inexpensive considering the other injectors that are available on the market and they're easy to come by so we're not waiting on product for extended amounts of time.
In this GB we will offer the following injectors:
550cc - List $350 Shipped
750cc - List $395 Shipped
1000cc - List $395 Shipped
1200cc - List $595 Shipped
These prices do NOT include the PnP OBD2 Jumper Clips. Those are an additional $30 List.
Here's what we can do with regards to the GB Pricing.
Note: There must be at least 10 people signed up for the discount.
10 People - 10% off List
11-15 People - 15% off List
16+ People - 20% off List
Also - the jumpers would be an additional $15 instead of the $30 like normal.
There can be any combination of these amongst the people that sign up. We just need the minimum of 10 people to secure these great prices for you all!
Here's a picture of what the 550cc looks like just to get somewhat of a picture and to know that we only use the newer style injectors. Similar to IDs, FIC, etc.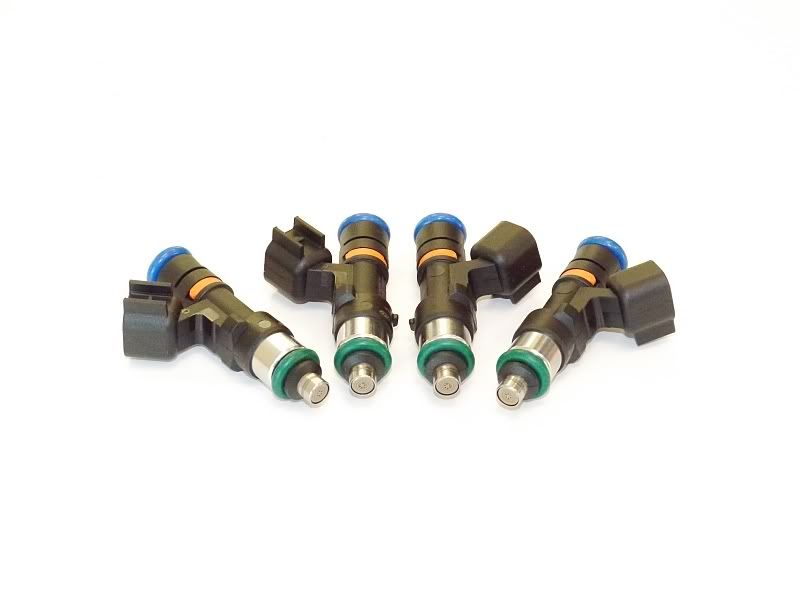 Let the signing up begin! :vtec:
1. KramVT08SI (1000cc w/ jumpers)
2. Beow (1000cc w/ jumpers)
3. xyflz (1000cc w/ jumpers)
4. sikcivicsi (1000cc w/ jumpers)
5. cnballa7 (1000cc w/jumpers)
6.
7.
8.
9.
10.
11.
12.
13.
14.
15.
Thanks!
CJ