Discussion Starter
·
#1
·
as some of you might know, I've been having problems with my fg2 with paint problems. I've been dealing with american honda for the past 2 months, and my dealer for 3 months. (which as it works out, I've owned this car for 3 months.. almost 4)
About a week after I picked up my car, I washed it off real quick, and since it's NHBP, water spots are annoying.. so I dried it off. then I thought, well, I'll throw on some paint polish to get it to really look nice.
here's a pic of my cloth: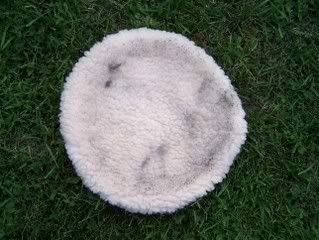 I also had this happen on my hood about a week later. A bodyshop manager from the dealership and an americna honda rep both said that it wasn't paint. they said that it was grease. right infront of them, I rubbed that cloth all over my brand new dress shirt that I wore to work that day. there wasn't any grease on my shirt. he still did not believe that it was grease, so I had him send half of that back to honda to get tested.
my next problem with the paint was acid rain damage. I had it on my hood, roof, and trunk.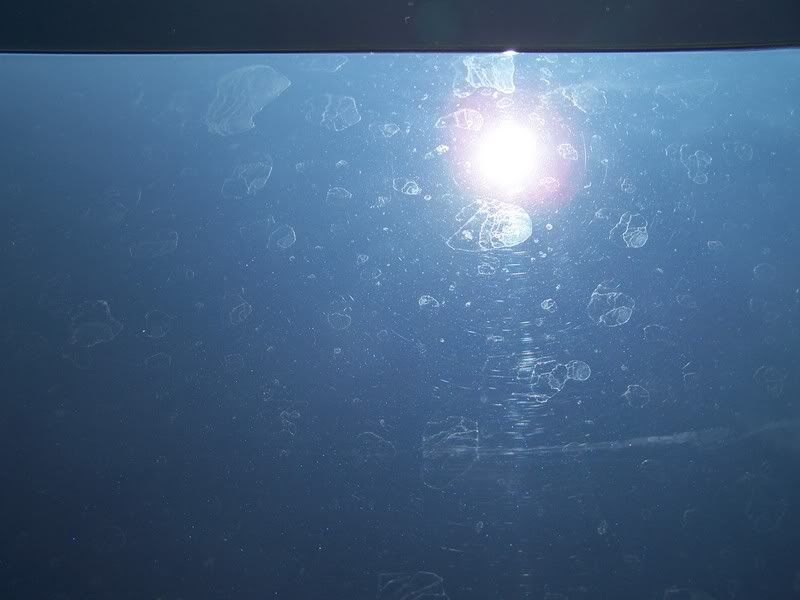 this car is LESS THAN 3 MONTHS OLD when these problems were arising.
So Honda and the dealersihp worked out a deal where they would wetsand, buff, and wax my car. I got my car back yesterday. what did I notice above the passenger side window?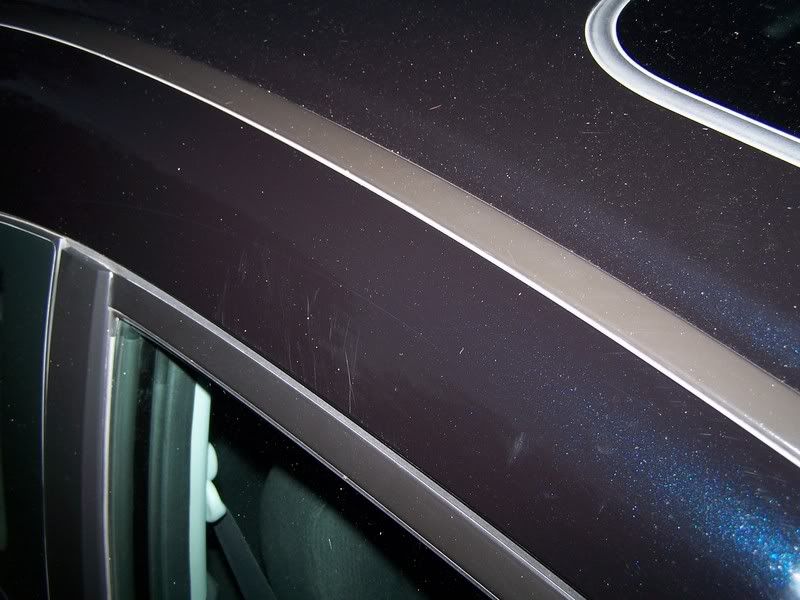 I will be contacting the dealership about this problem on monday. hell, I bet they're tired of hearing from me.
My Claim Manager from American Honda will not return my phone calls. I have been trying to reach her for the past 2 weeks. so far, my car has been worked on 3 times by the dealership, and they still have not given me a single work order for any of the work which was done on my vehicle.
When I did meet with the rep from American Honda, he did not answer a single question I asked. Well... he did... he told me his name and where he lived. I asked him what the paint warranty was "3 years/36k miles" I asked him what it covered.. he said "3 years/36k miles" I asked him what the details were about the paint, he replied "3 years/36k miles" Meeting with him was a complete waste of my time. I had to use a half day of vacation from work to meet with him. he was cocky and arrogant, never answering a question, and would not listen to anything I had to say. I believe that his mind was made up before he even met with me.
I'm starting to get really aggrivated with this whole situation. especially when this started happening 7 days after I picked up my vehicle. Sometimes I'm worried that they're trying to take advantage of me because of my age. I'm still waiting to hear back from Honda in regards to whether or not that is paint on that cloth. I have no doubt that it is in fact paint, but they refuse to believe that it is.
any ideas, advice, anything on this situation? I'm posting this on a few different honda forums to get a larger audience to my problem.