My Name is kurt this is my 2006 Galaxy Grey Metallic SI
New Pics Today: 5.23.08
as she sits now: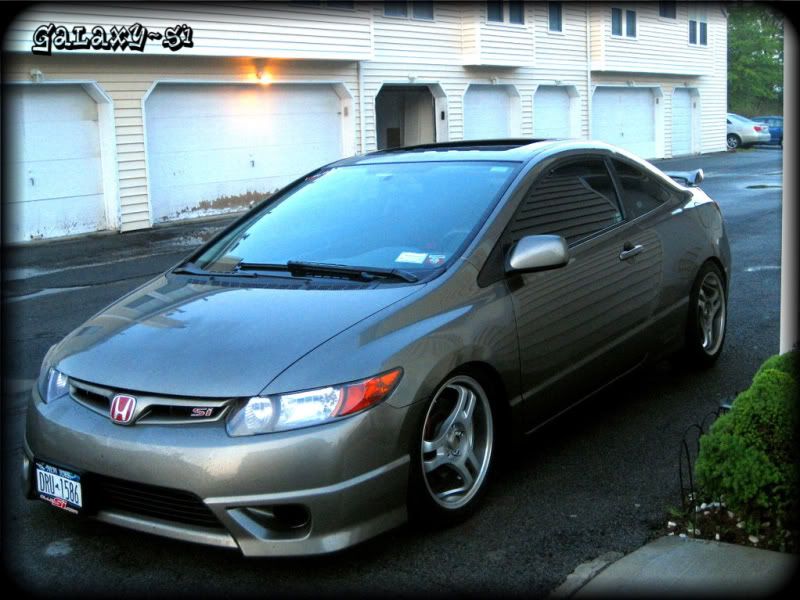 Well to start off i rushed into buying this car out of high school big mistake but i love this thing now..i hate payments let me just say..i wish my mom paid for the car and i just drove it...
thought it be nice to get together all my pictures and put them into one spot..also all my updates will be here from now on. Lemme know what you think.
Performance:
DCRH
Megan Exhaust
Interior:
pioneer Avic D3/i broke the screen b4 install need to get fixed lol
Comptech SS
Exterior:
Soon to be TL projectors
3500k yellow fogs
3500k yellow DRL/ high beams
Hfp Front Lip
PRDM plate relocator
20 % tints
Suspension:
ksport coils
SPC rear camber kit
Wheels:
Winter set-up 16 steelies
FR:17x7 RR:17x8 35 offset SA3R's
When she was bone stock::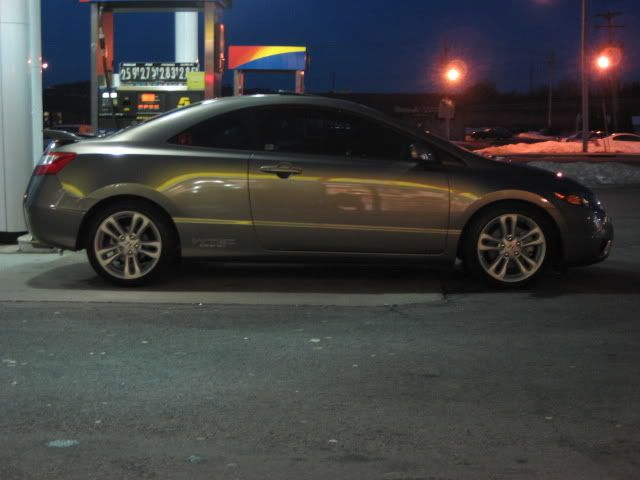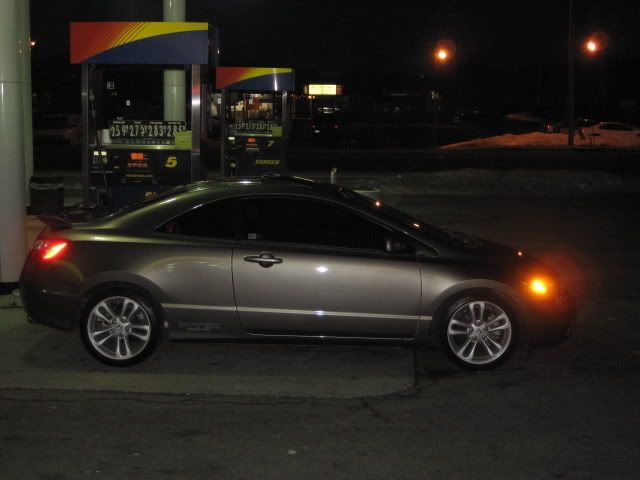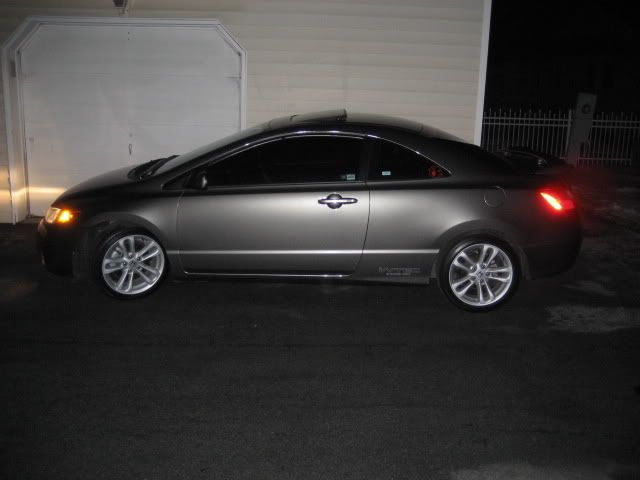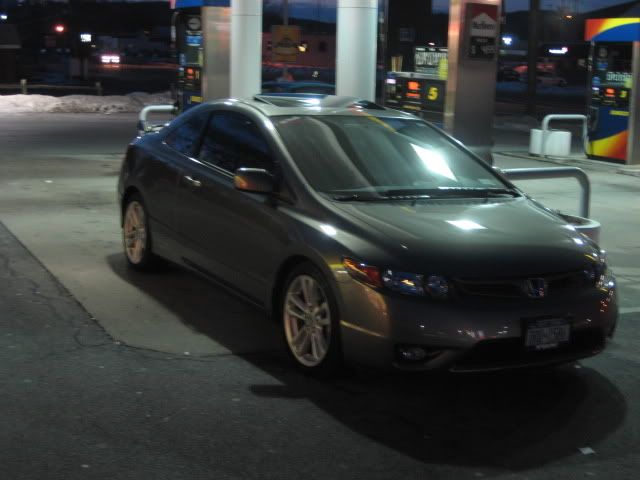 Then i bought a injen SRI and put on my Tien s-techs and my comptech SS: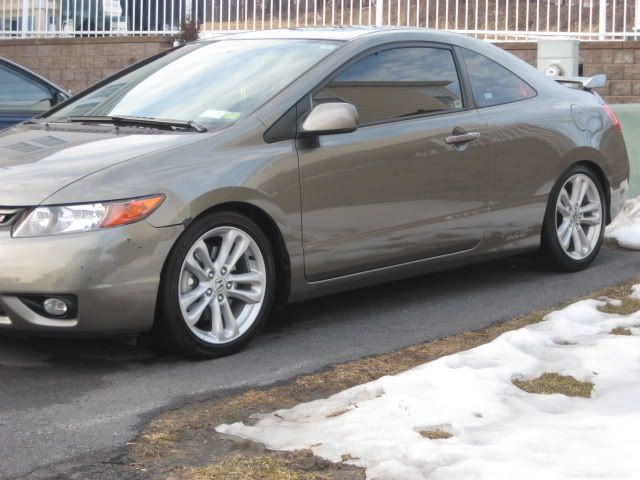 BY the way i like when Buff older men work on my car lmao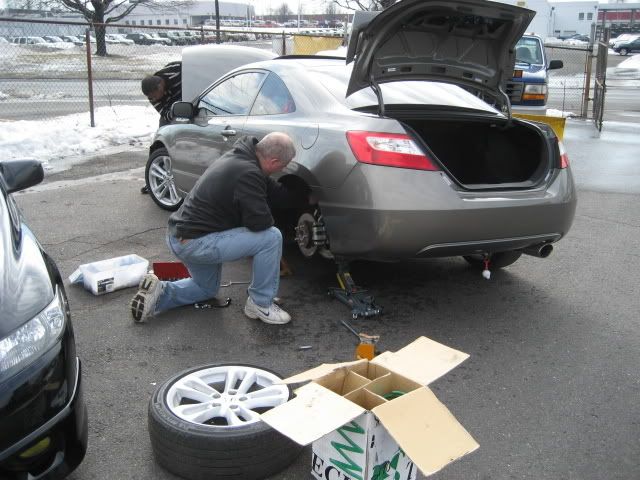 Then came those chilly months in the end of 06. Oh and i fixed the damaged. sorta...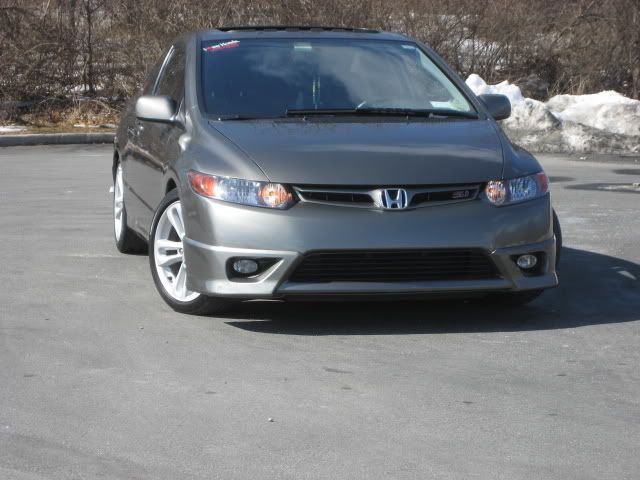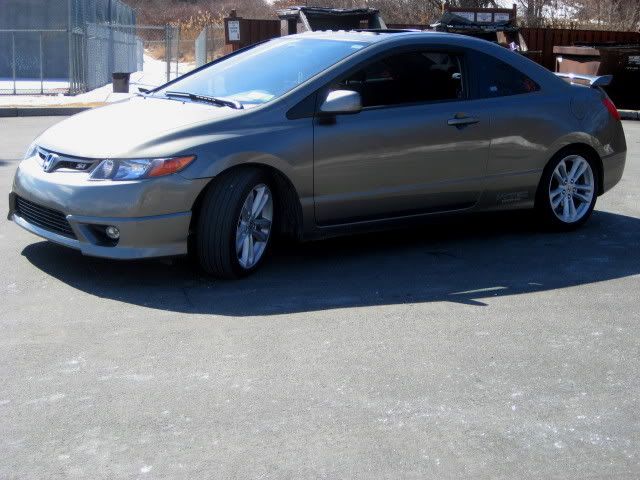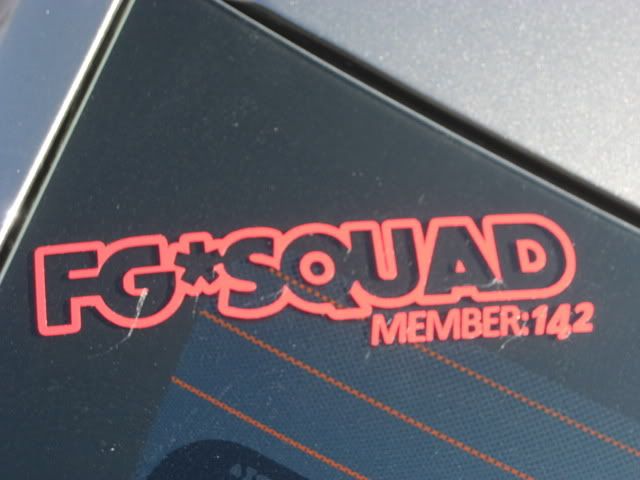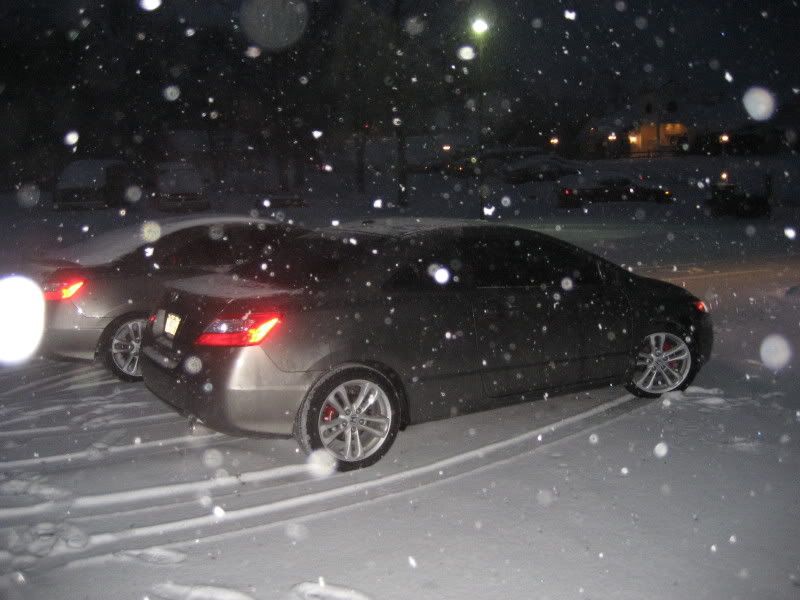 Me and my buddy ricky braving the cold for pics...
Edgewater...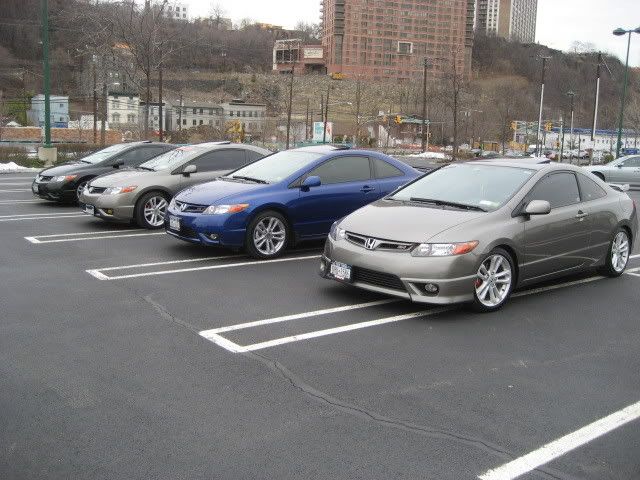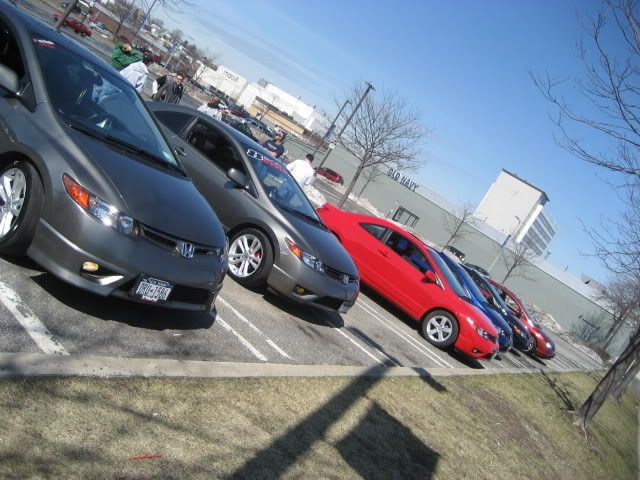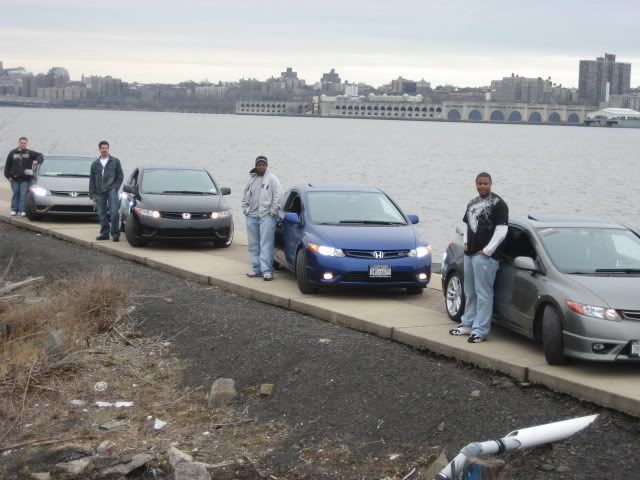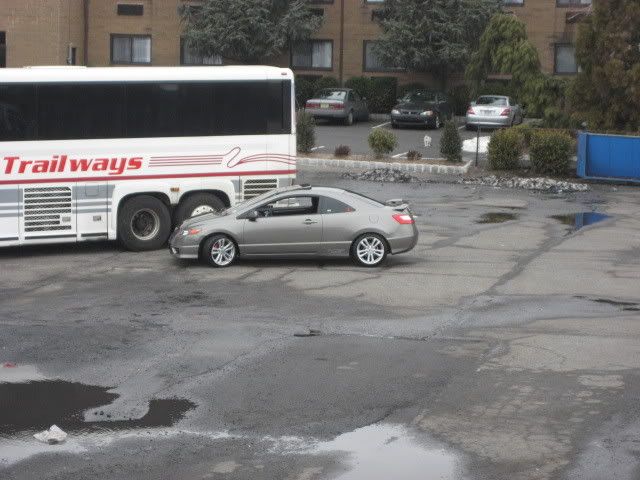 Then i came across my first set of wheels Rota sdx in sport bronze: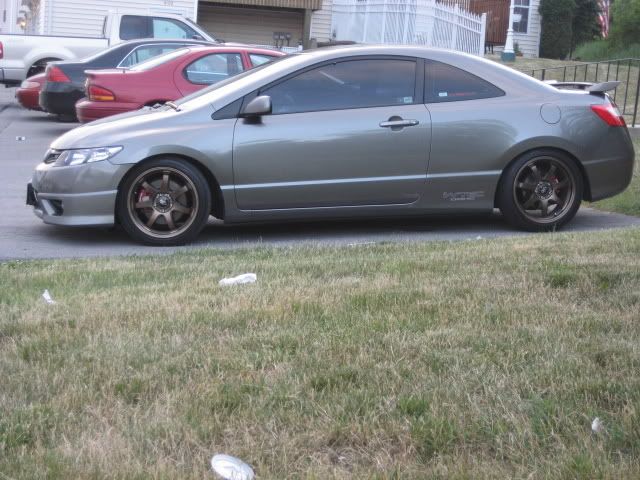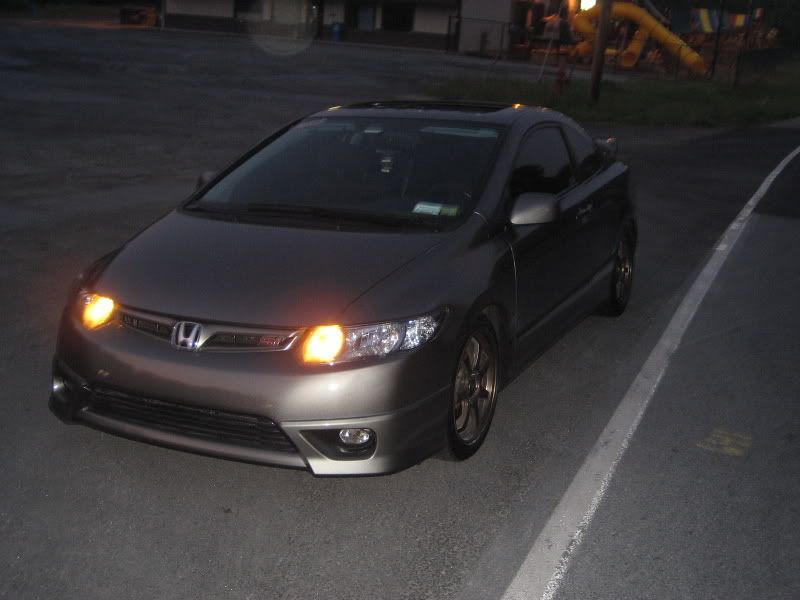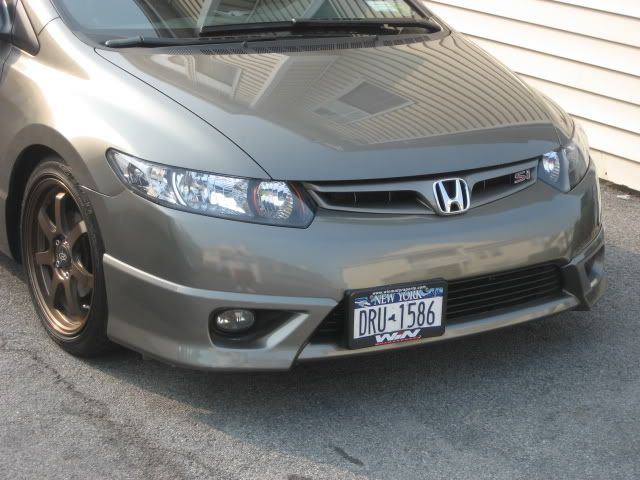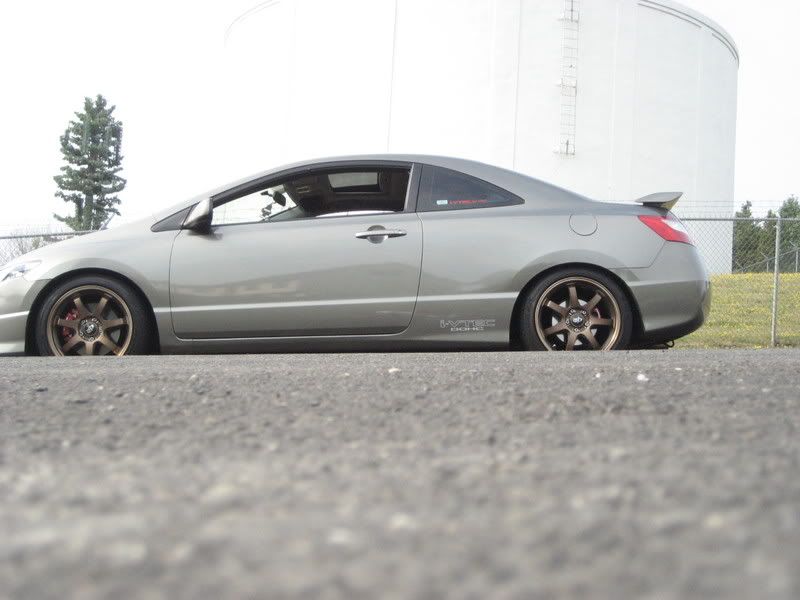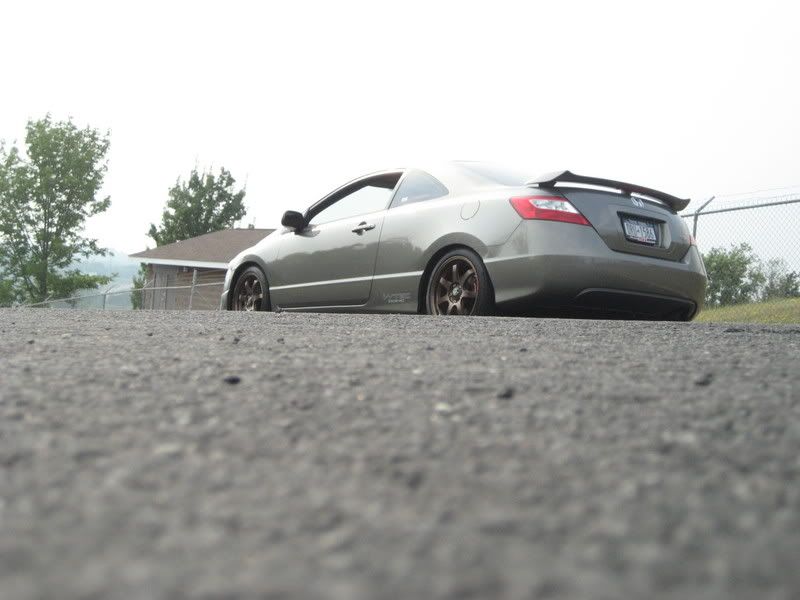 Megan racing exhaust yes i have the prototype one 1st one cough cough..ahha thanks dan..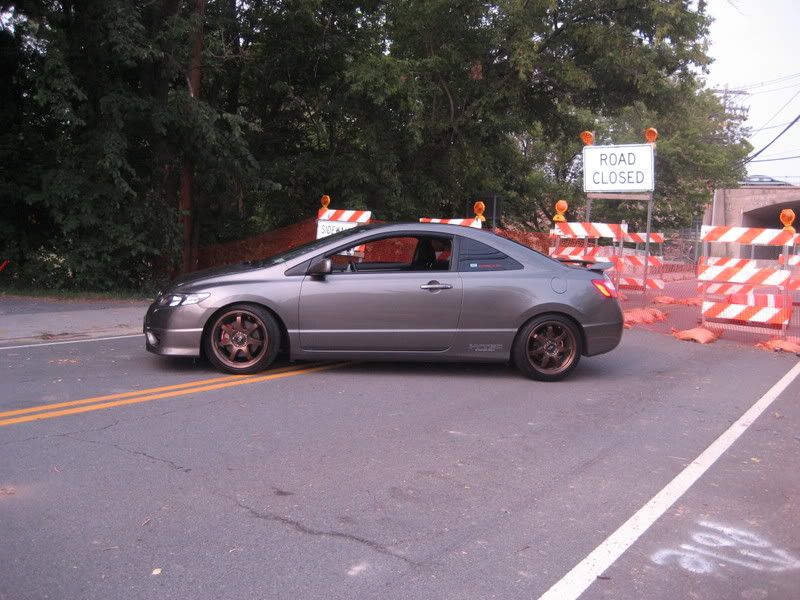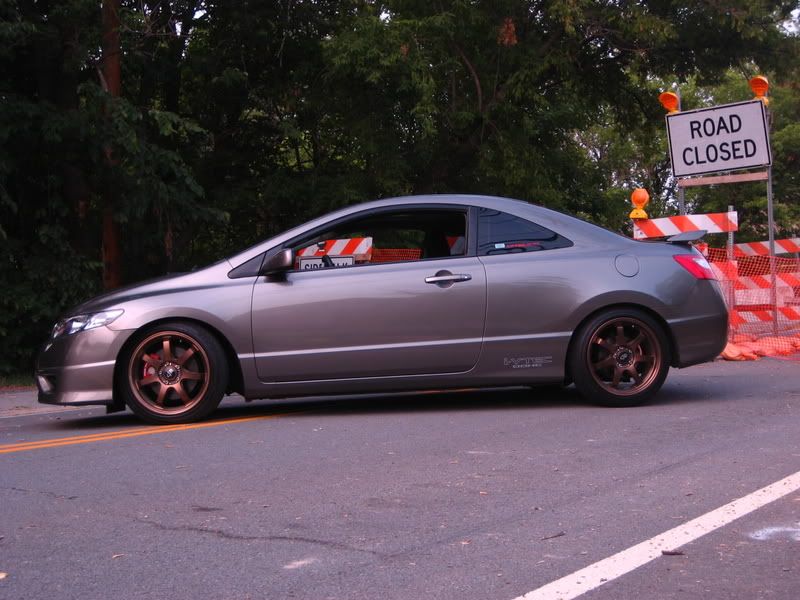 Ricks car in one of its many stages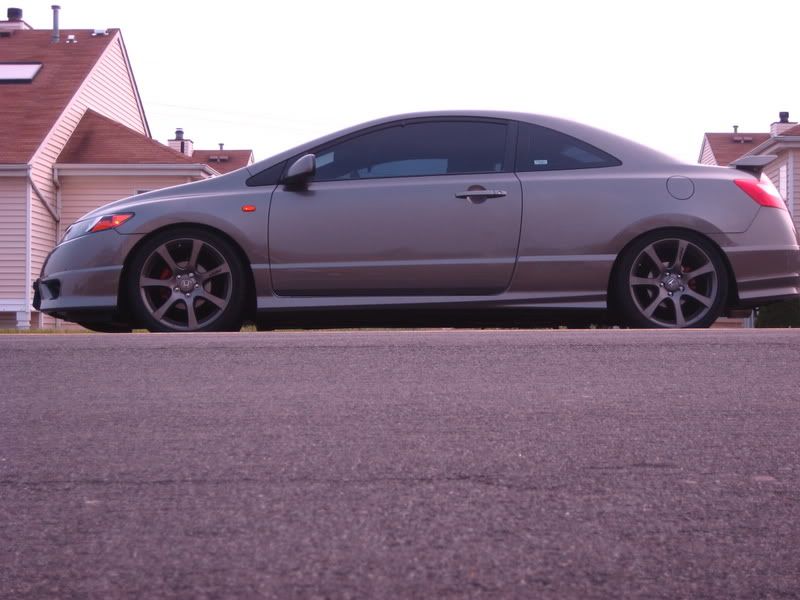 Then thanks to mikey6p i stumbled across some 5zigens FN01R-C that day i added a inch to my wheels that is: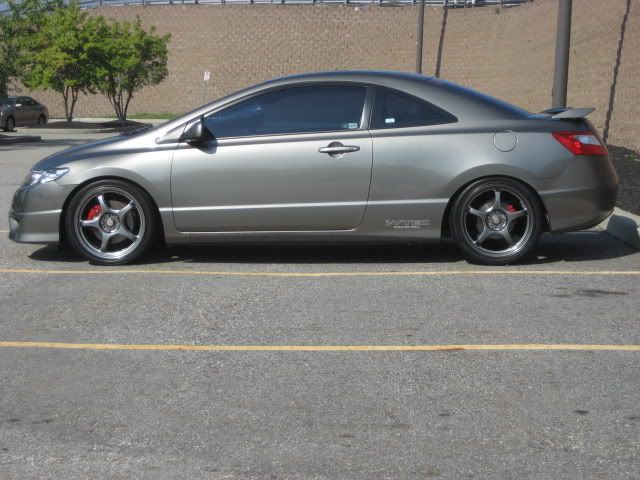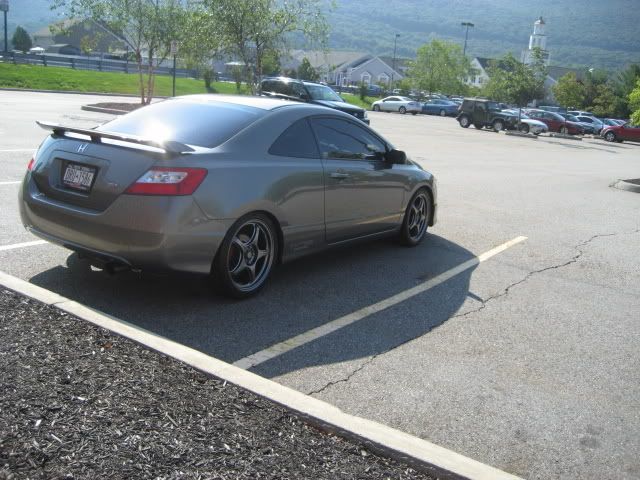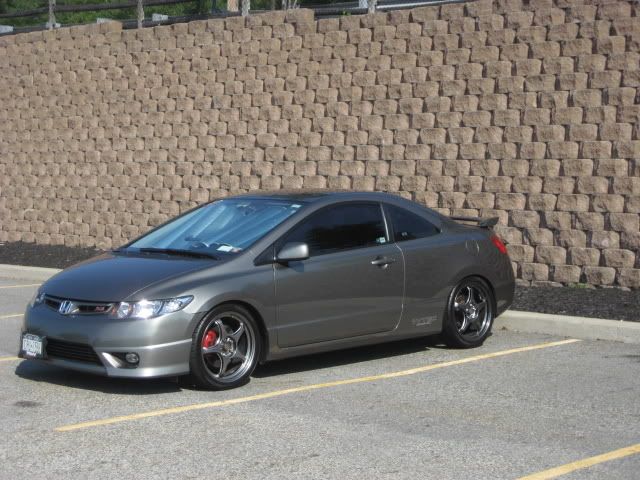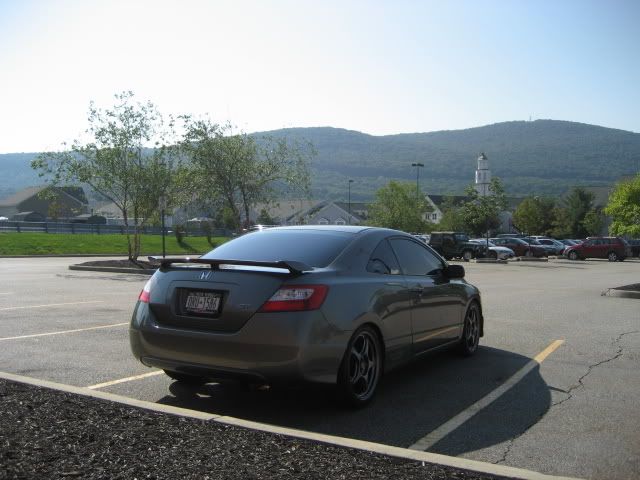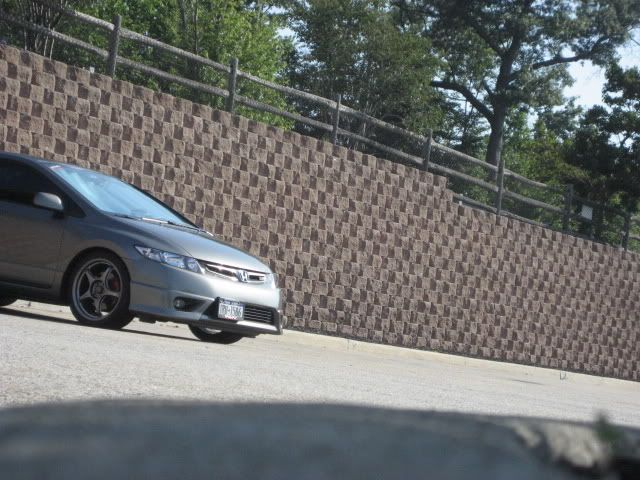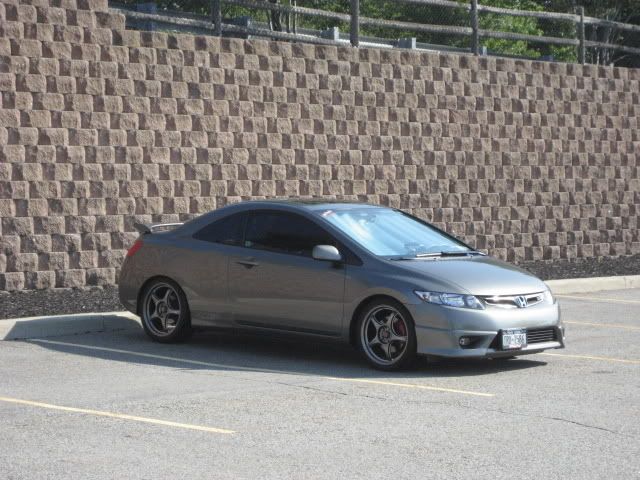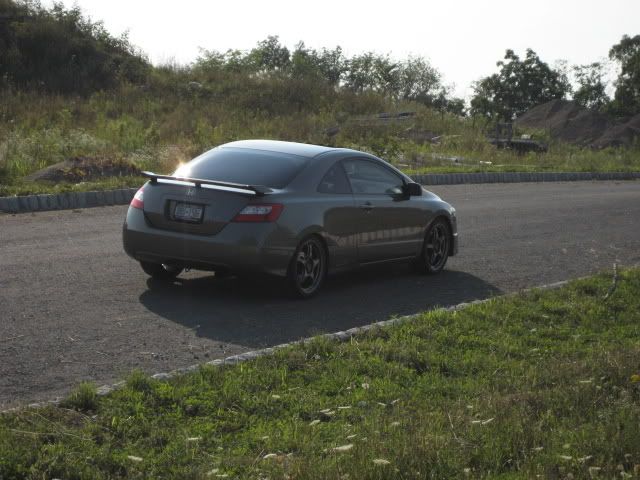 Then this mean old lady came and hit me...why i don't know im so nice to everyone: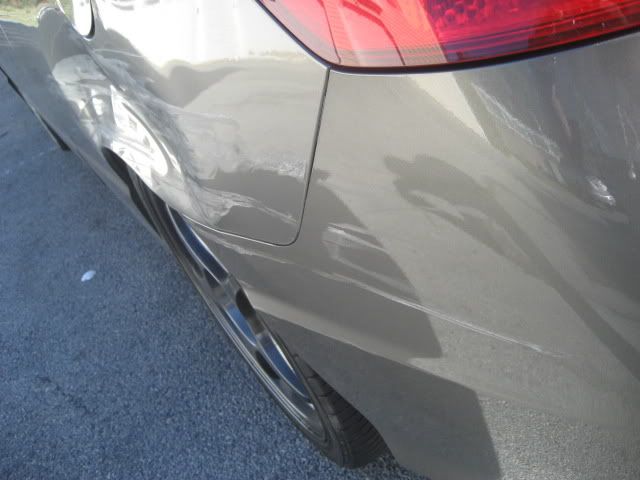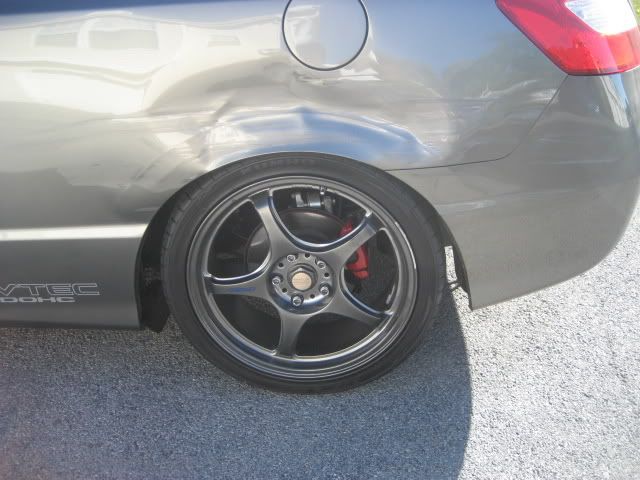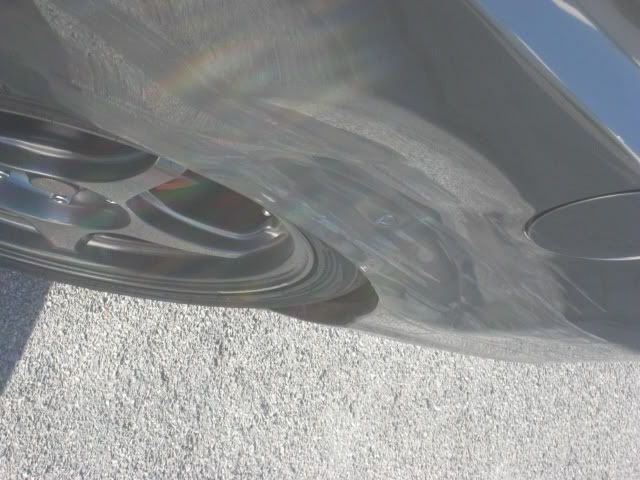 I than added some rota's slips for the winter after two weeks and some time in some real snow i realized that lightweight wheels and the winter dont mix lol..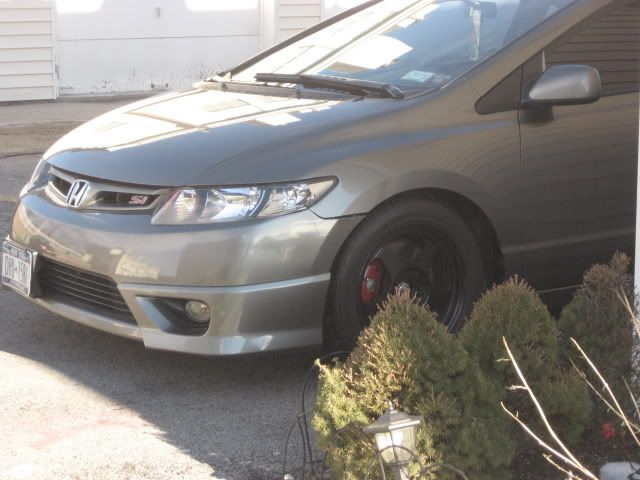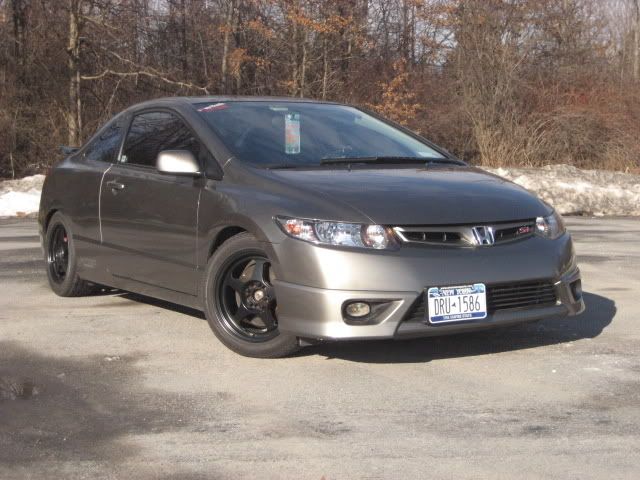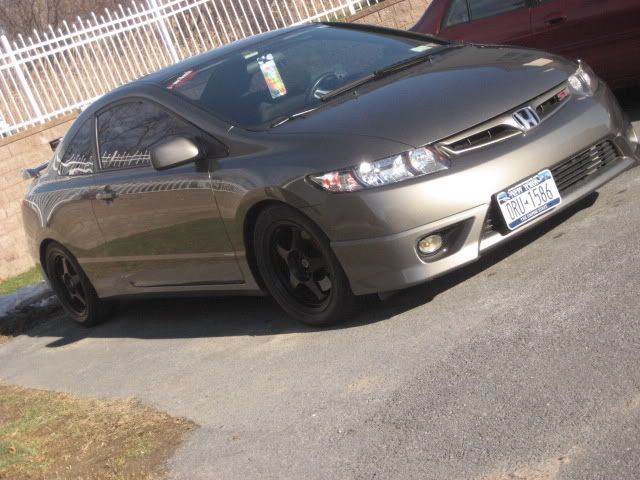 after that i got my retro TSX projectors MDX shroud 4300k bulbs im loving it :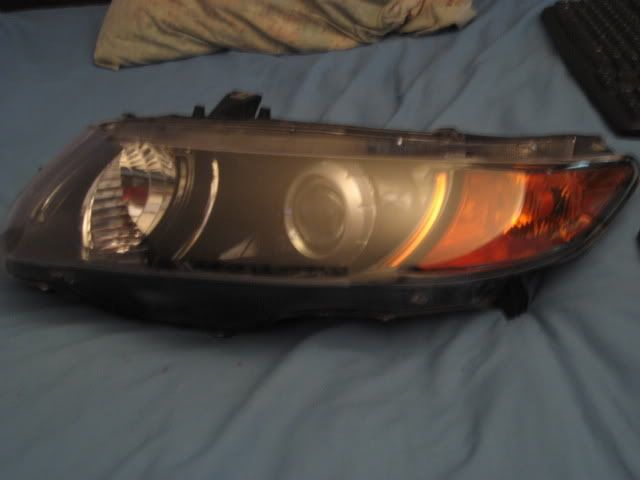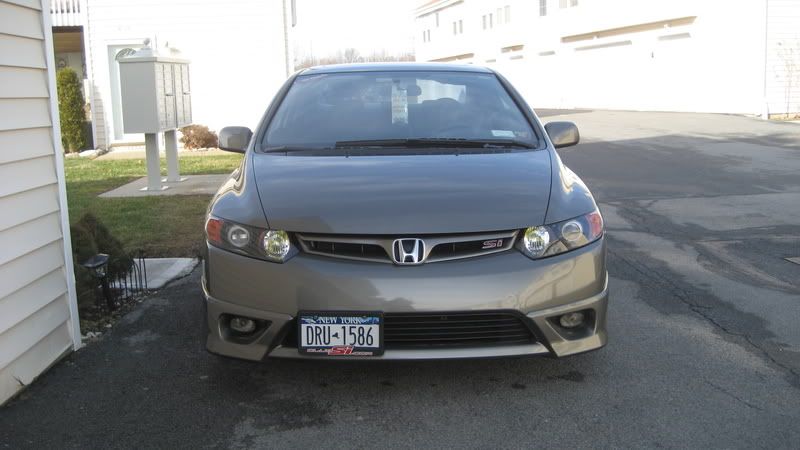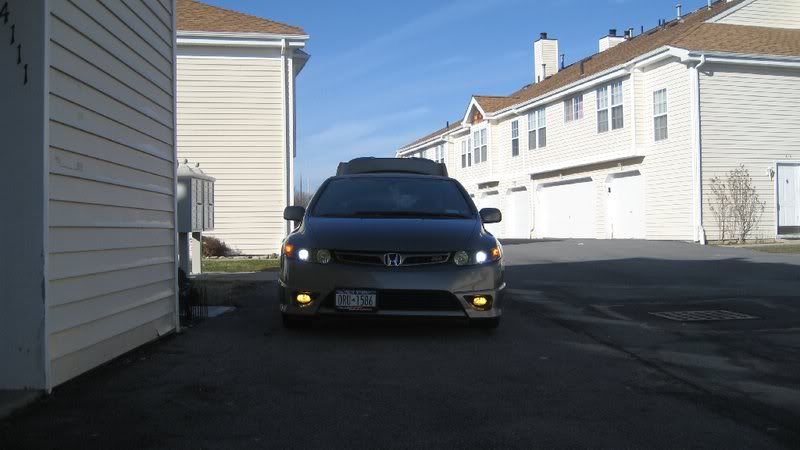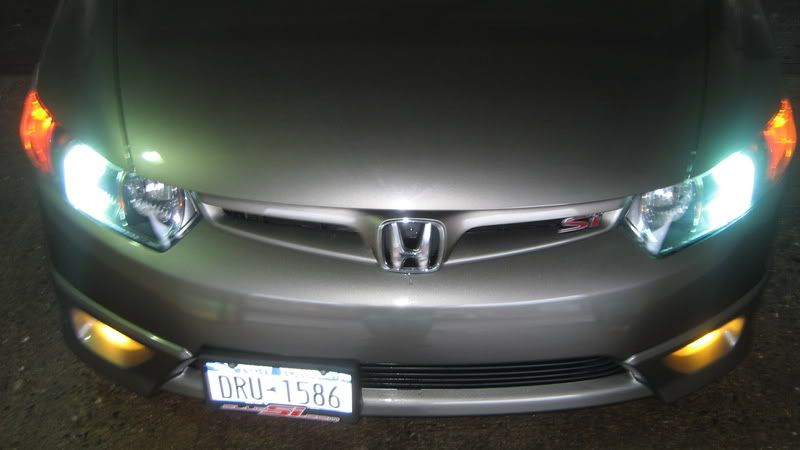 Well its winter My current setup is steelies thanks rick again..lol: o and the damage to the quarter is now fixed but i wish the front bumper was lined up a little better: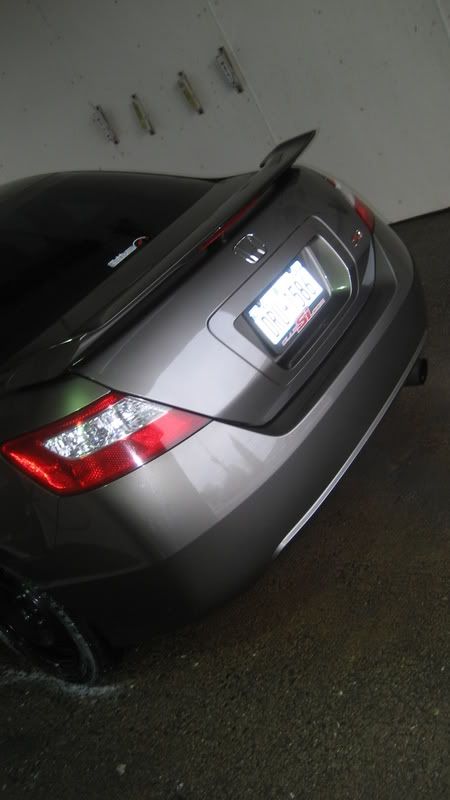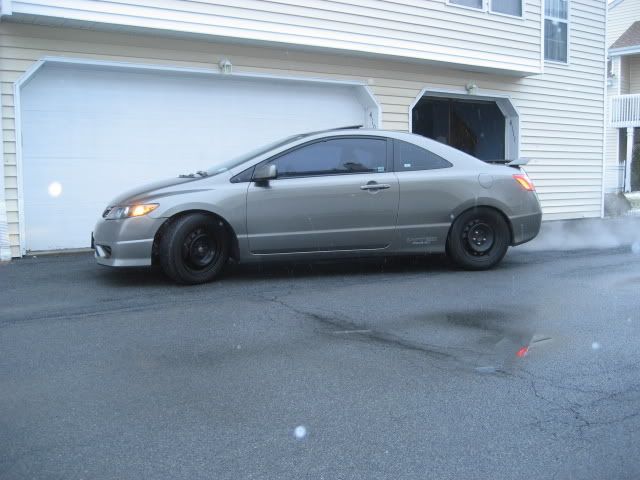 Thanks for looking will add more this season.............to be continued
Update: FEB 22nd
Some details
17x7 35 offset front
17x8 35 offset rear
If anyone knows where I can find the center caps for these holla