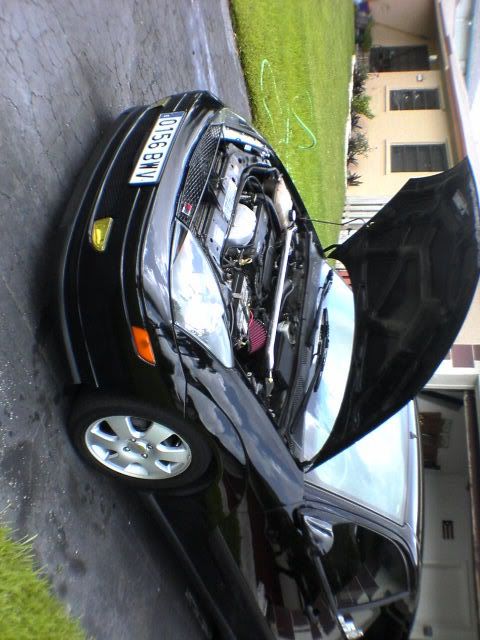 well here she is..my focus zx3. Had some good times with her, but now its time to step it up a noch. I saved up some extra cash, plus I could net close to 4 grand on a trade in so..2006 Si here I come! this car has been good to me, a few issues in the beginning, but nothing ford could'nt fix. Hands down the best handling car for the buck! this car takes corners like you would'nt beleive..too bad its slow as a pig! I've been doing alot of reading up and well I intially was going to go with a type-s RSX, but the Si is just something else..I've been reading up, and nothing but rave reviews, Im hooked. I plan to take a trip to the local honda dealer to test drive one, but I won't be getting it til around the spring/summer. well for those curious about the focus heres the list-o-mods:
1.Eibach Sportline springs
2.Eibach Pro-dampers
3.Euro-spec ST170 Headlights fitted with HID's
4.SVT focus lower lip
5.Hoffele German racing grill
6.Lower Euro-spec grill
7.Euro-spec amber tail lights
8.DTM race mirrors
9.K&N intake
...I guess you can say its the "JDM" of focus style..a few parts
came from overseas..well thats it..can't wait to open up some VTEC!!!