Hey guys this is my first build thread. I know i should have done one like 3 builds ago
Well here is my civic story:
Started working full time freshman year in high school (2006). I wanted a nice car and my mom said she would split half of it with me and we would share the car.... We got a brand new 2007 4dr lx. :meh: Saw the si in the show room but she said no. Well couple years go buy and i join 8thcivic.com.
hsnap::dancing::facepalm: shouldnt have done that haha. few months later i have a 2006 2dr si for the end of my last year at HS. :woop:
Wish list starts.
Old girl friend GONE!
work... like a dog.
(side note. i got my first real mod, aem sri a week after me and my fiance started dating!!!)
So mods start slow. Intake, painted vc, inside leds. noting much. Well i like my new si so much that i put it up for the winter and got a f150 :blah:
Next spring comes along and im like F that im drivin this bish all year.
Sold the truck that fall and got a CT sc kit, skunk2 header and Fullrace exhaust. OMG i was in love again.
This is where it really stars to go to hell. Stg.2 sc kit was not enough. So i started looking at mods. Saw aftercoolers...hmmmm. Well i can never go by the book so i contacted Jose at mercracing and said hey i want a 3.5" aftercooler. He jumped on it and like a month later i was after cooled. OH and running a 2.8 pulley with a 6.37 crank pulley. Blower rpm 20000 rpm. Mission accomplished.
But wait....
Still not enough.
Saw the word whipple and i was like :beer::beer::beer::beer:
Told jose that i wanted to do a air to air cooling system. I guess he has always wanted to do this and just was waiting for the first person crazy enough. No more playing with these lil cores that sit under the blower. Time for a B.A.F.M.I.C. <--LOL
A few months before 2013 we started working on a design. Now it is siting in my engine bay.
Probably forgot stuff but its 5 am and i did not go to bed lol. :clapping:
A HUGE! Thank you goes out to Jose at Mercracing for doing a crazy good job on the custom manifold and all the other ins and outs he has helped me thru with my build. The guy knows his shizzz.
Another one to my awesome fiance Donna who has been thru every mod on my car with me.
And to my parents for showing interest in what ever i do. And support it.
Here is my mod list.
4" Custom intake.
4" custom inlet.
2.3L Whipple twinscrew SC w/ 4" pulley (for now)
Custom Mercracing Air to Air cooling manifold.
Mercracing 2.3 whipple adapter plate
CXRacing intercooler kit.
HKS BOV
Vitvipers BBG
FIC 1100cc inj's
RSX thermostat housing
Skunk2 alpha header with 3" megaphone
Fullrace exhaust
Sportlines
Now for pics
Old kit. (sold lol)
Truck i sold to buy my first kit.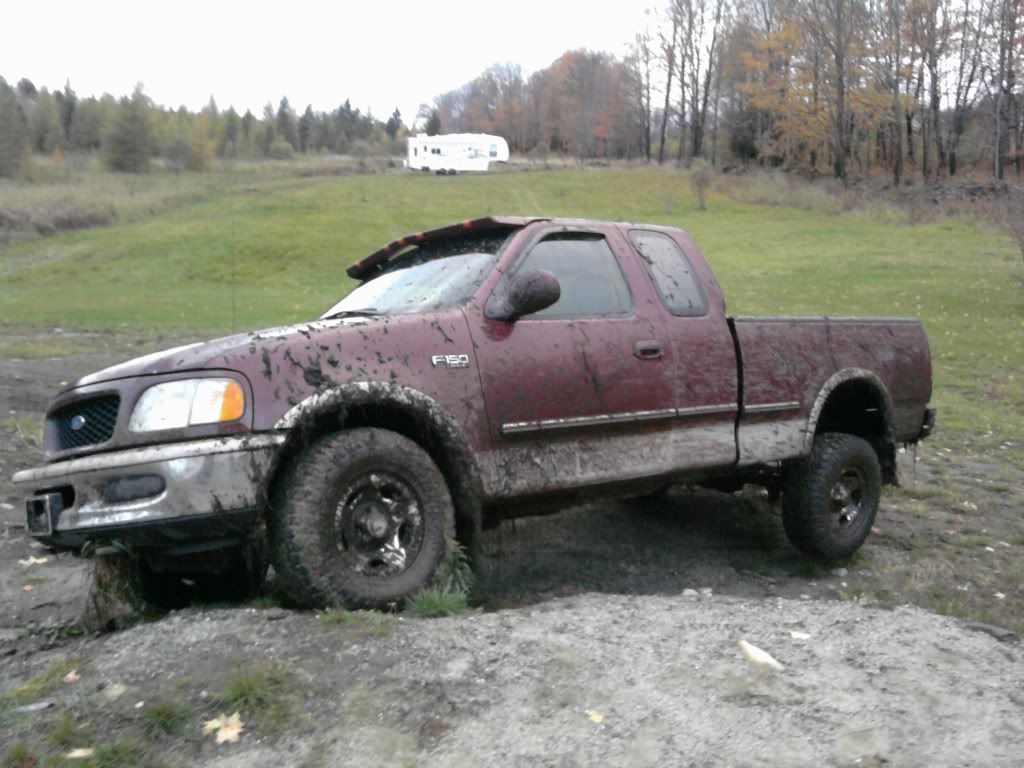 Now for the new pix.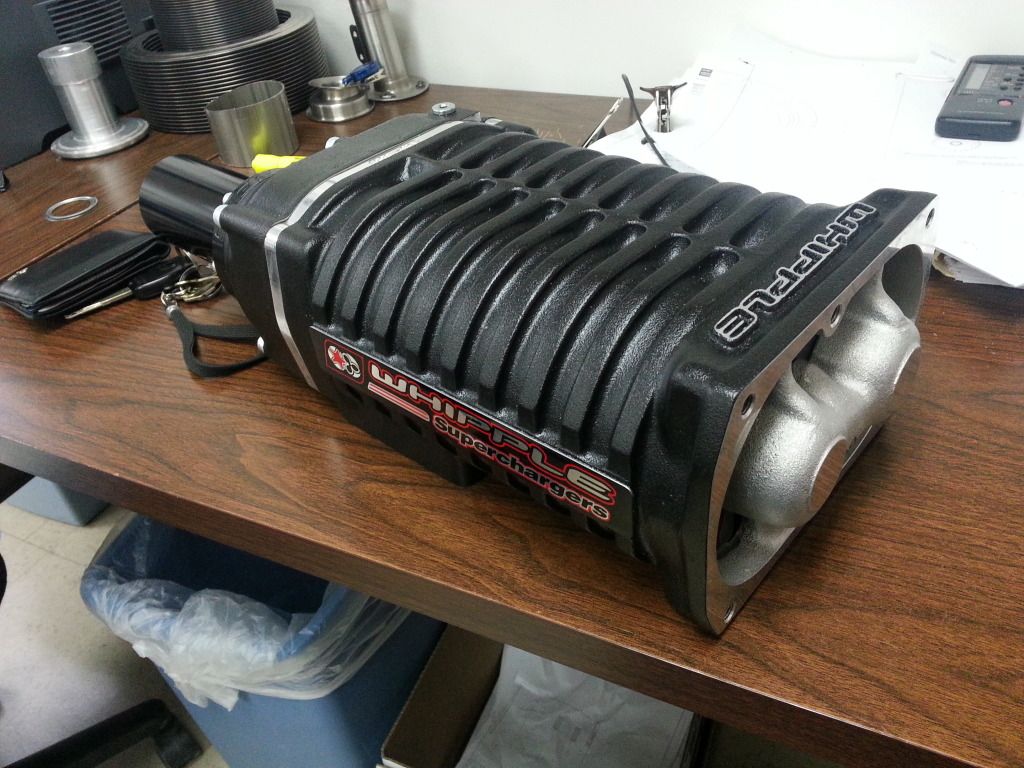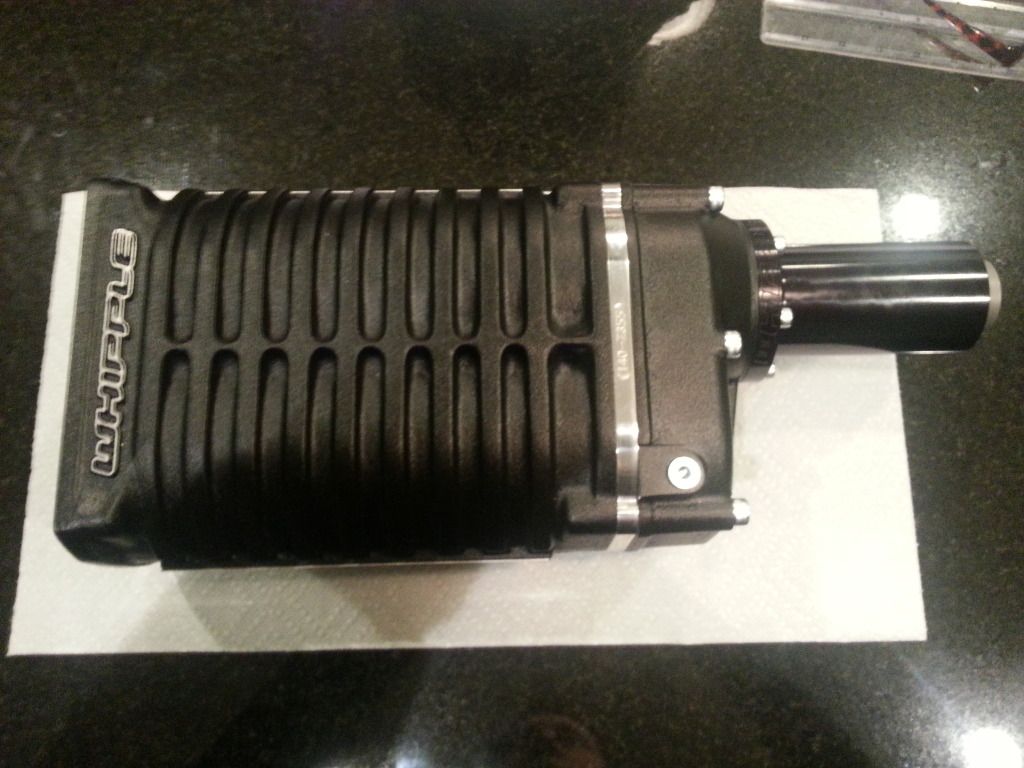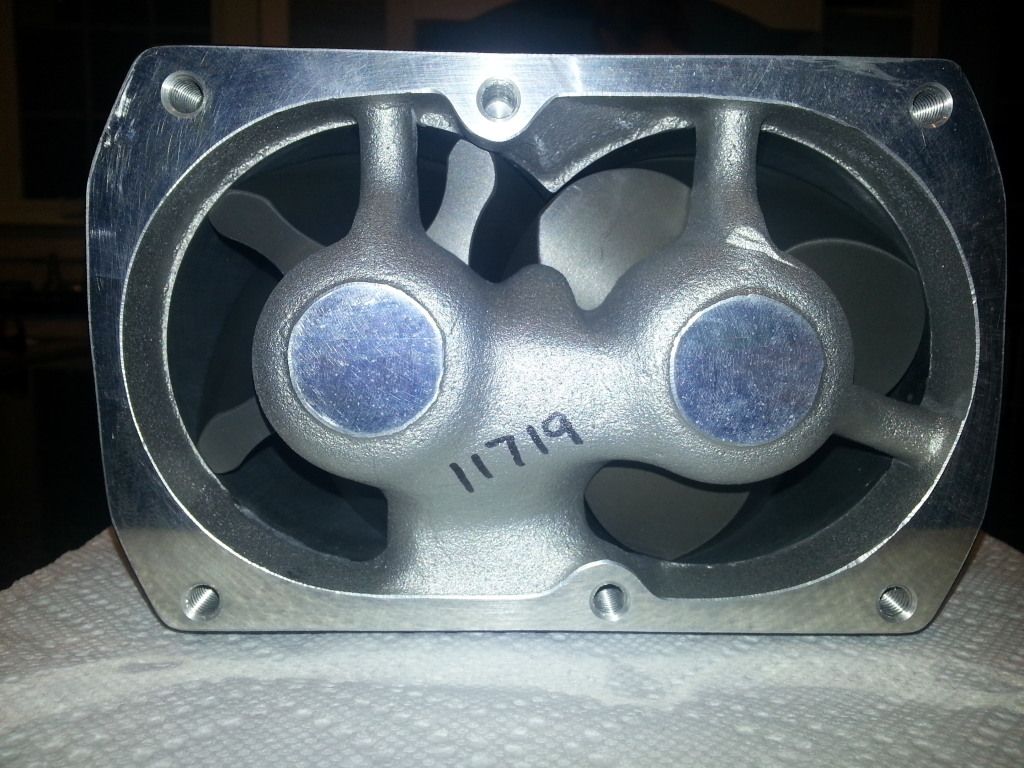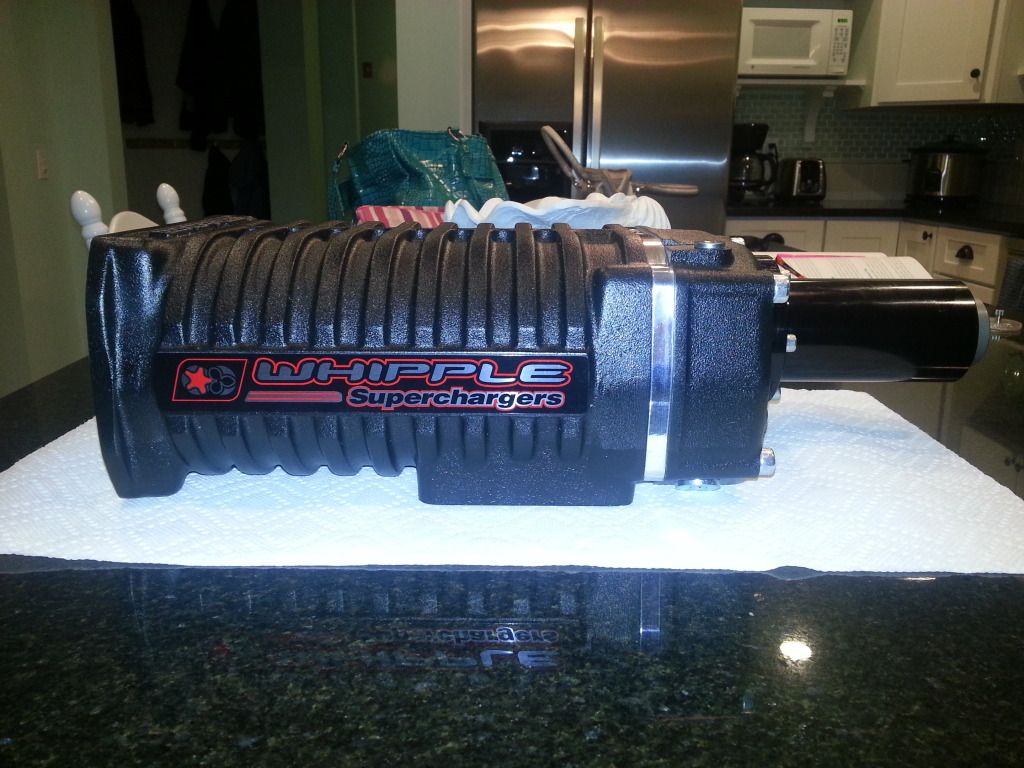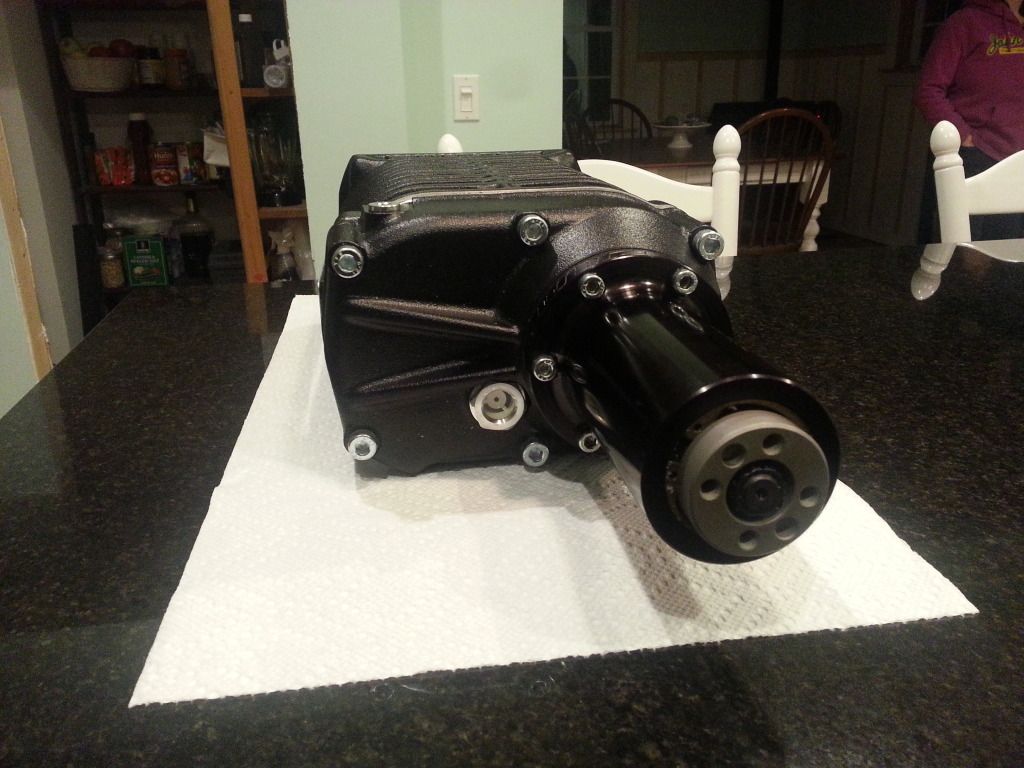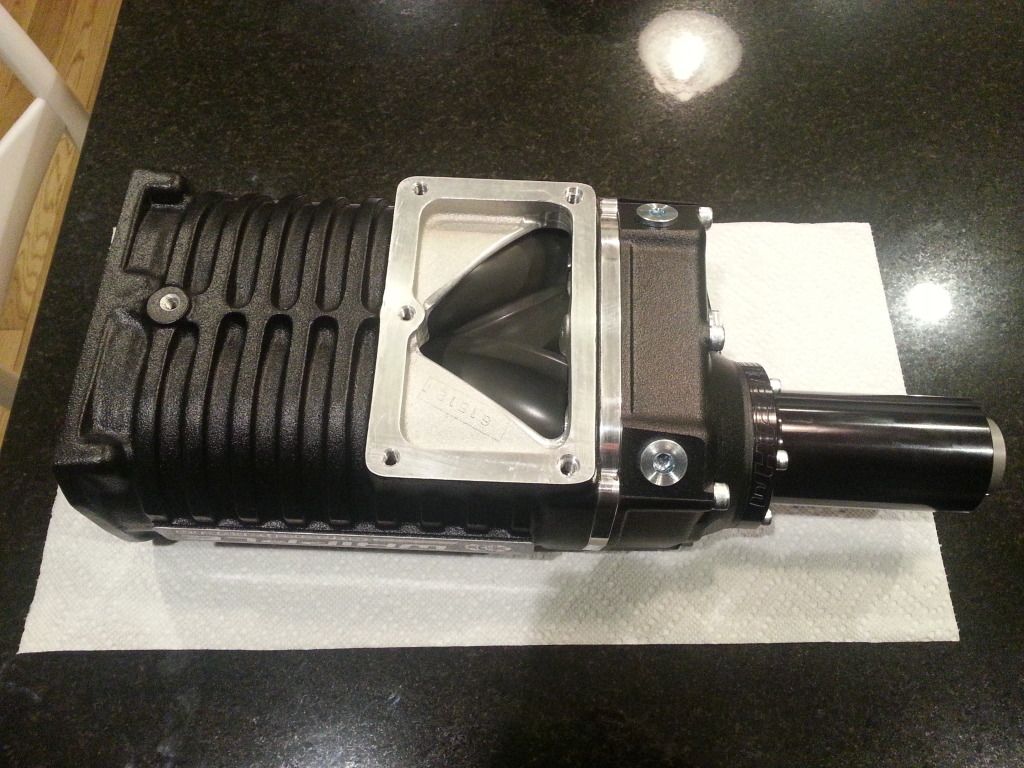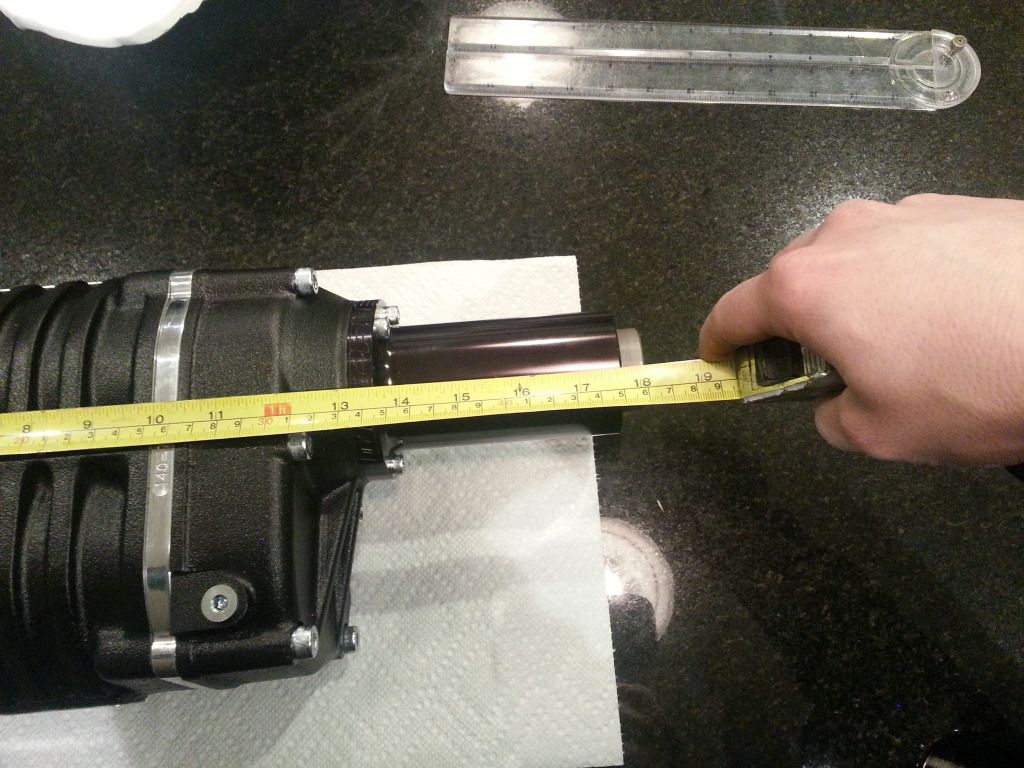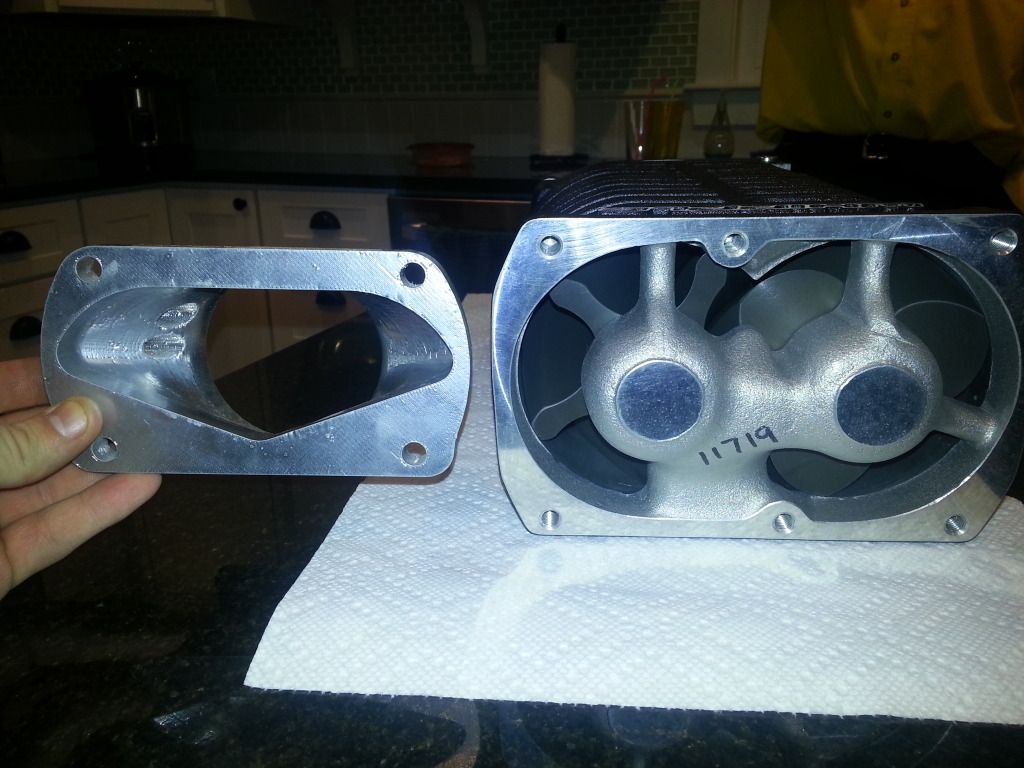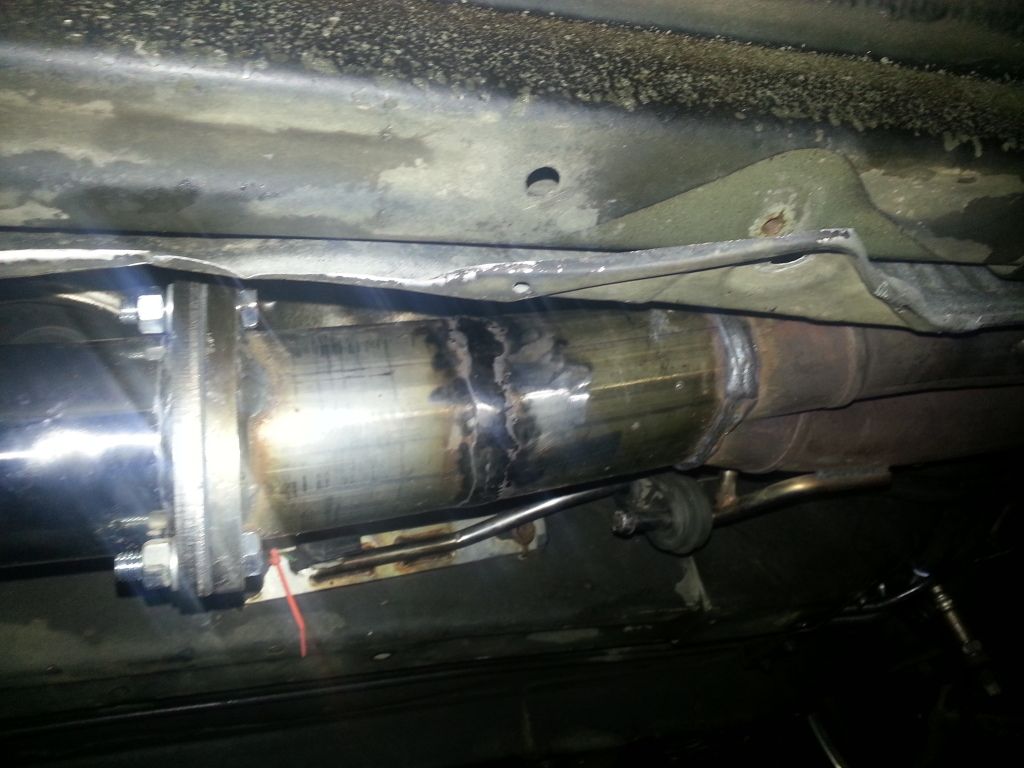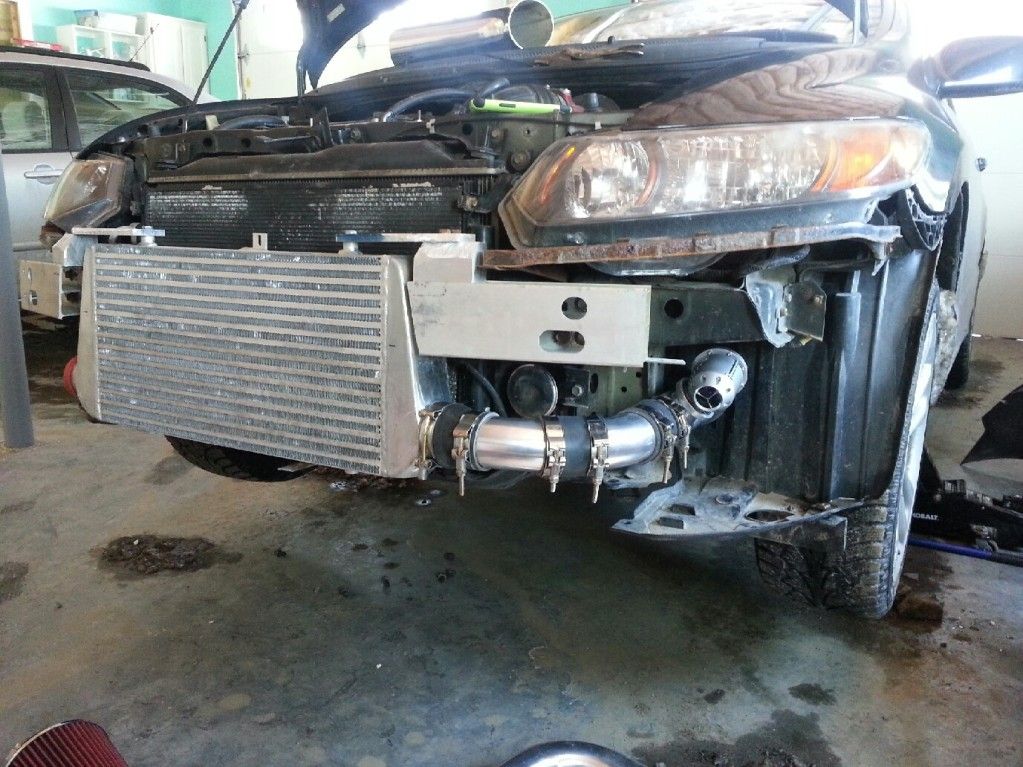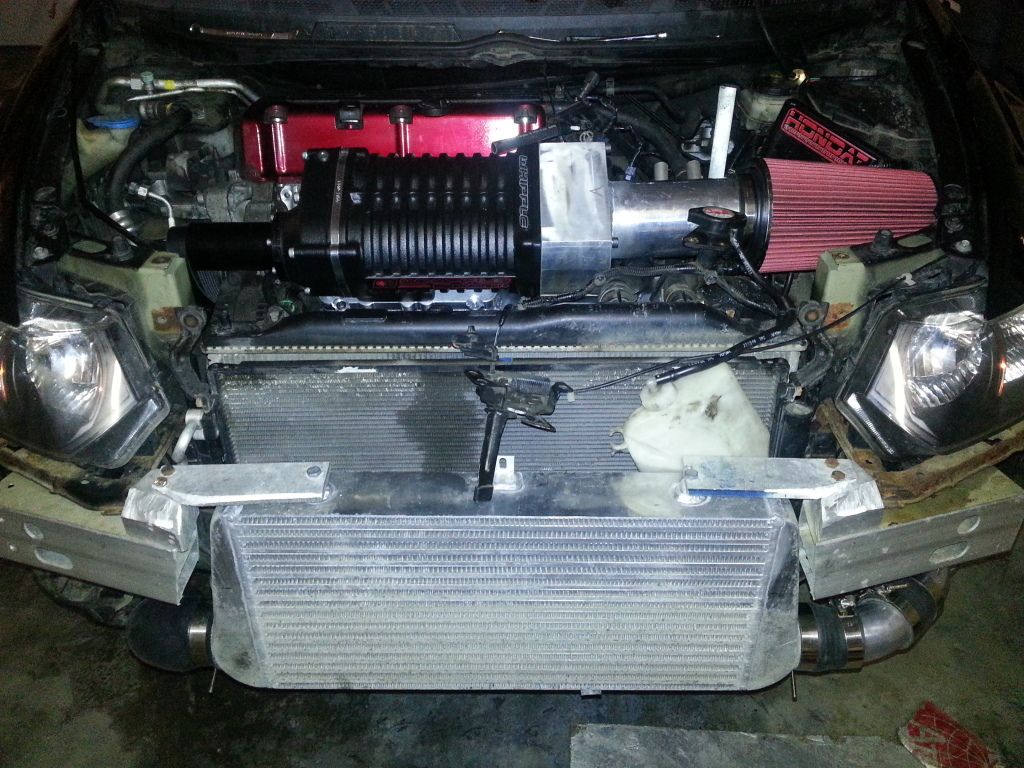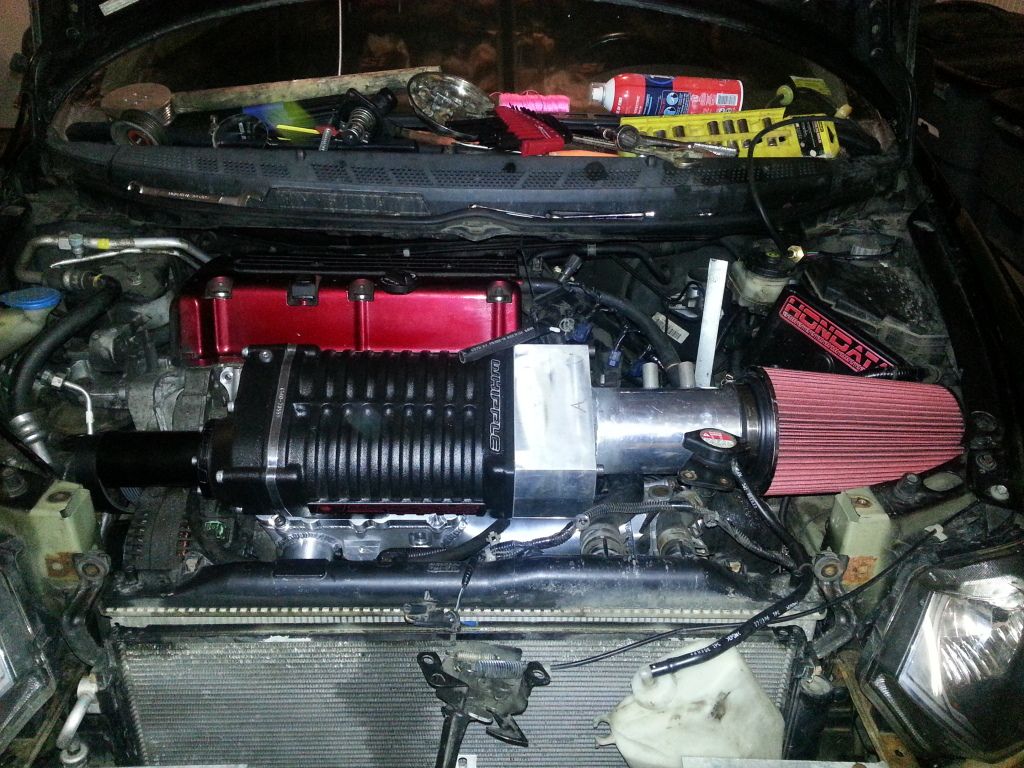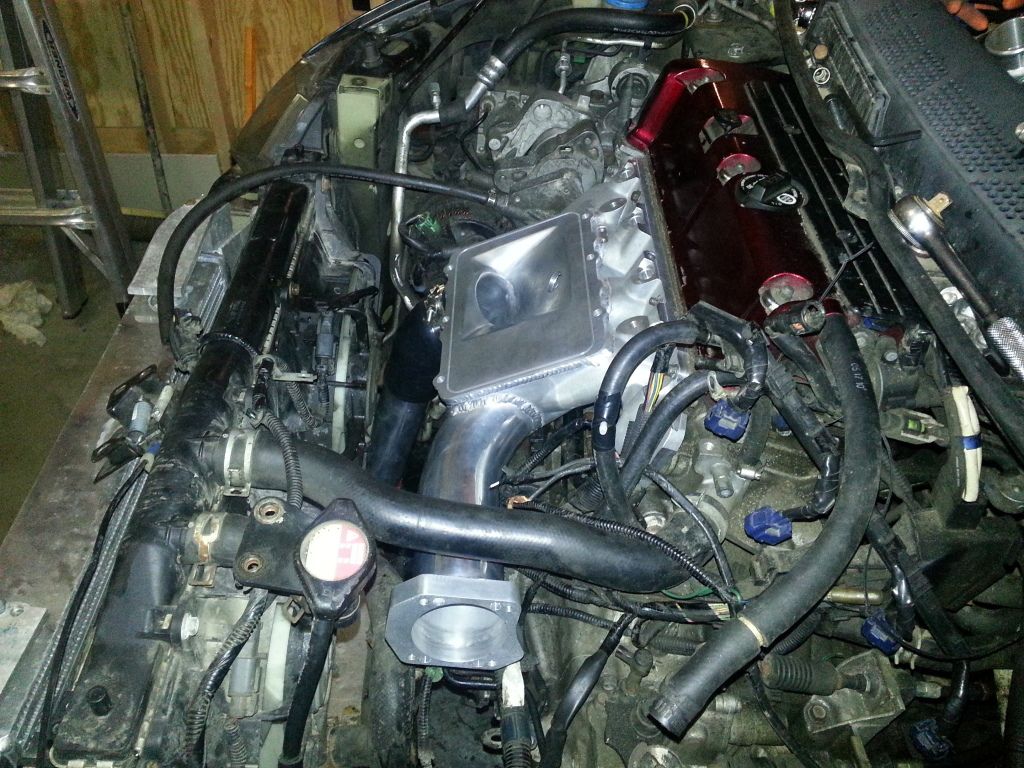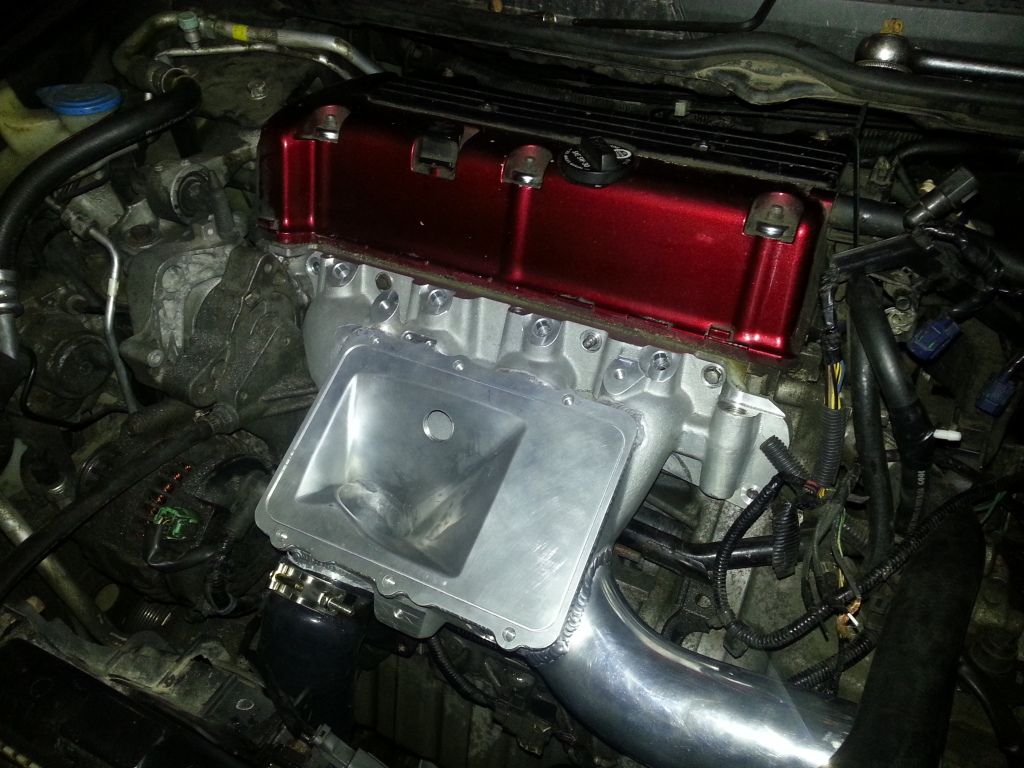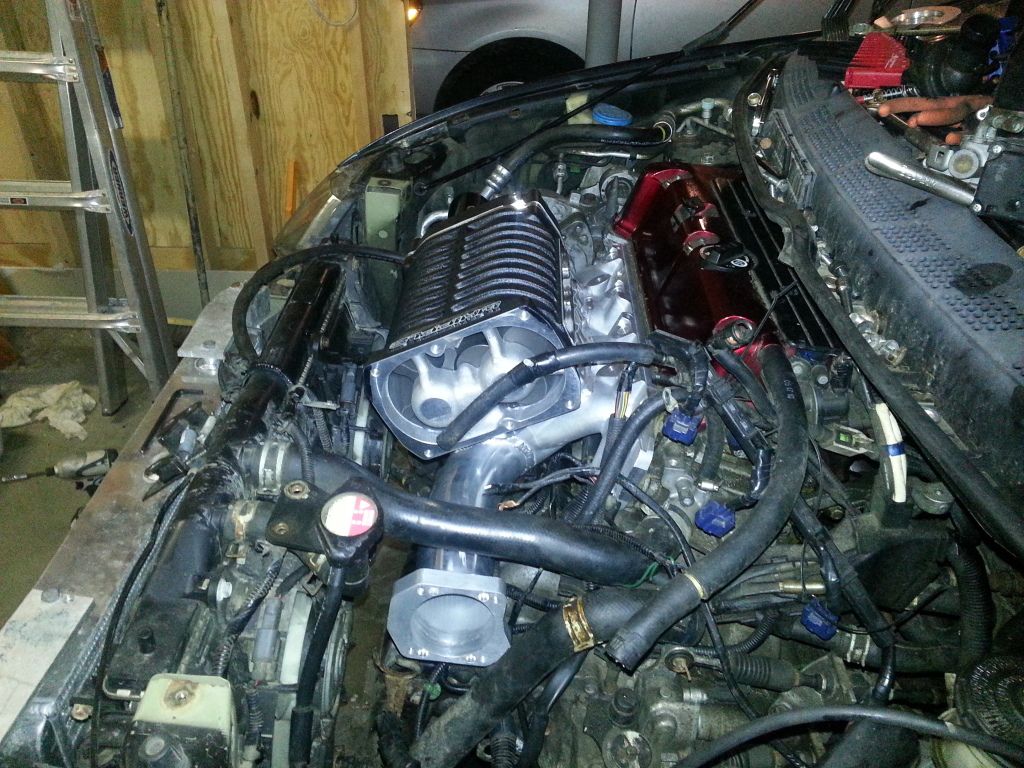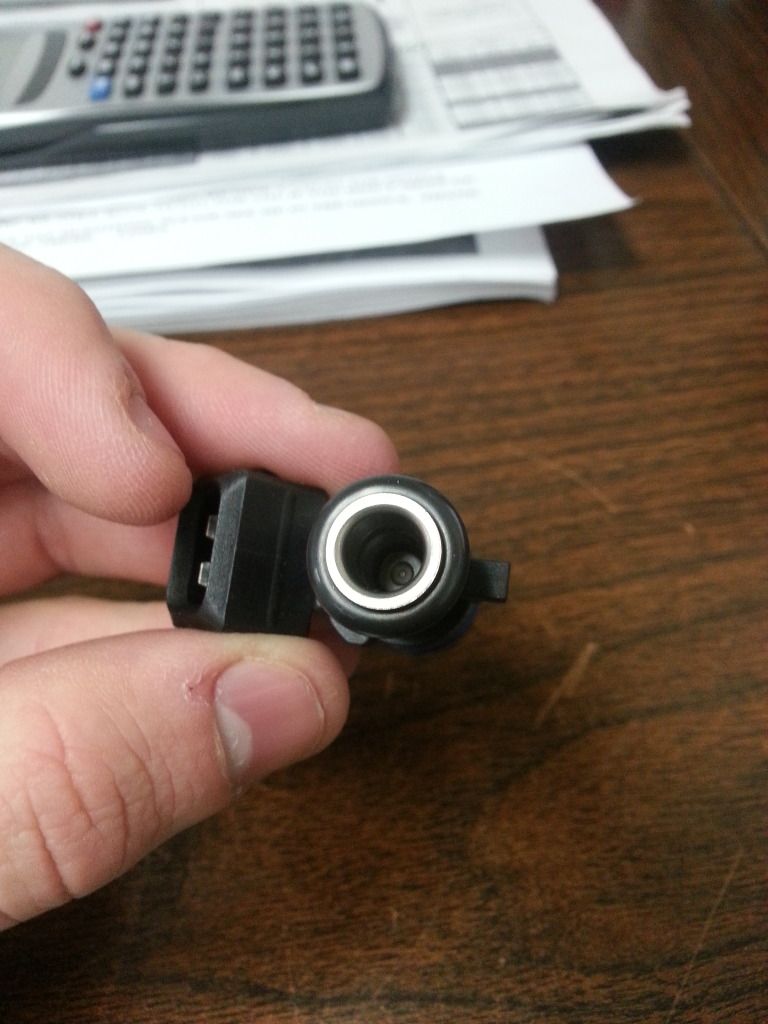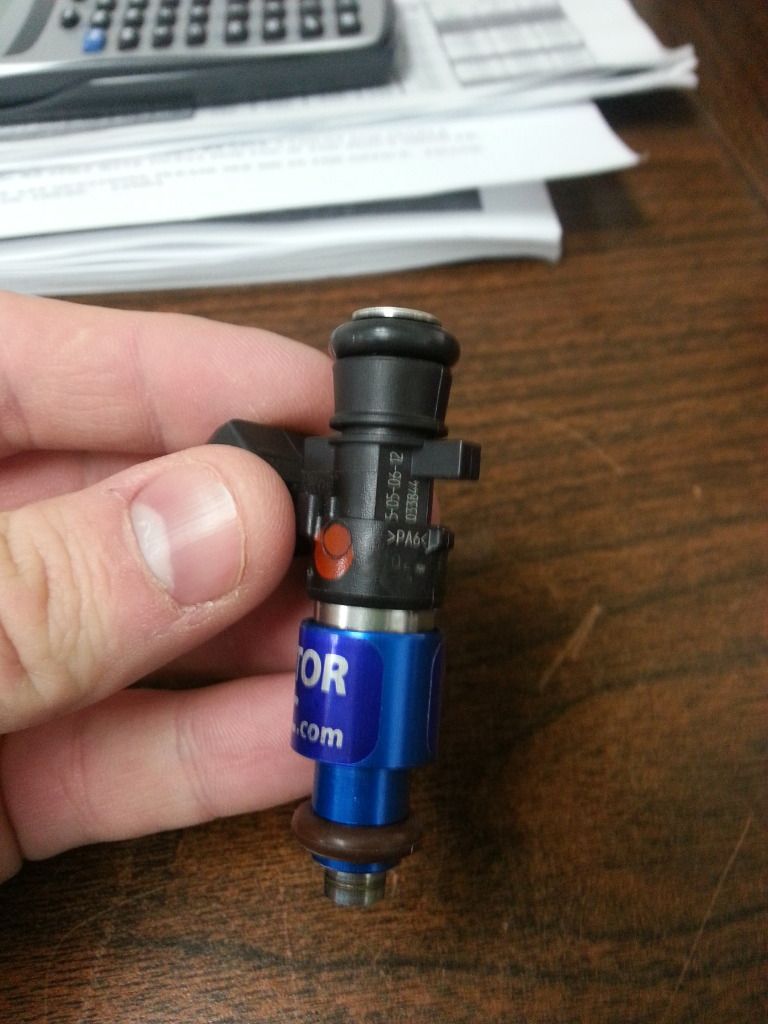 Thanks for looking!!
Jesse