Discussion Starter
·
#1
·
Selling just two 18x 8.5 40 offset Rays 57f, and they weigh 17-18lbs each. The other two rims where damaged in my car accident a few months ago. Its just the rims, the tires on them are bald and cracking so they are going to be tossed.
Dueto the crappy pics its hard to tell but on one of the face of the rims is what look like faded spots, and when i was cleaning them for the pics, they felt like rough patches. I have no idea how they got there and only on one rim but they where in a collision shop for about 2 months collecting dust. So your guess is as good as mine.
Asking $200 local, $260 shipped. Thanks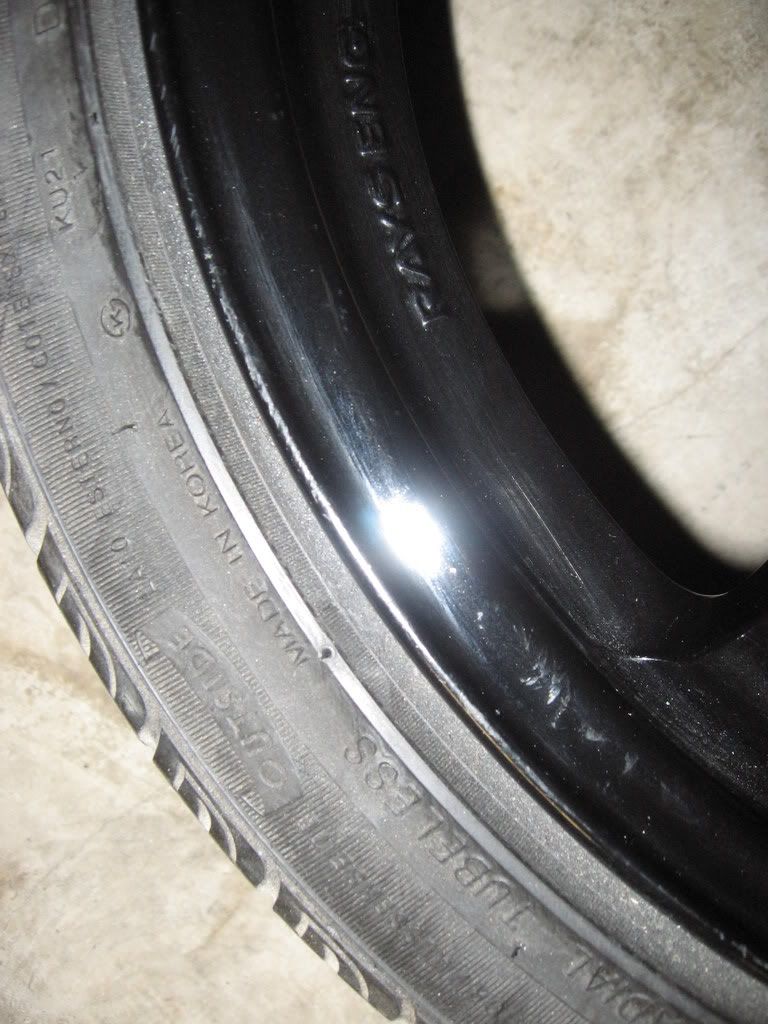 You can kind of see the white spots i spoke of on the spokes the go point left and right.