Discussion Starter
•
#1
•
Up for sale is a barely used Thule roof rack system. It has the NEW style foot pack and the fit kit for the 8th gen Civic sedan. Here's a little info to ease the confusion when buying a rack.
You will need:
Foot pack (Those are the plastic black things that the cross bars slide through. This foot pack for sale is for any 8th gen civic, and is the NEW style. It looks way better than the old style)
Fit kit (The fit kit is the rubber feet and clampy thingy's that are unique to each car. These rubber parts are what the foot pack sits on. This one for sale is for the SEDAN. If you have a coupe you will need a different fit kit)
Cross bars (My cross bars for sale are 58" long. They will stick out a few inches past the foot pack on either side of the car. This is the recommended size and works great with the Civic. I had a bike tray mounted on the outside of each side of the foot pack, with two kayak racks mounted in the middle. Two kayaks and two mountain bikes up there at once without a problem. Roof rack level: Expert)
Lock cylinders (Optional, but i'm including them. These locks keep the foot packs "door" locked shut so the rack system is more difficult to steal.)
This roof rack was on my car for less than two months!! It's in like new condition with the exception of a few "indents" in the rubberized coating on the cross bars. You can still see little marks where my bike trays and kayak mounts were tightened to the bars. You cant notice the marks unless you are looking for them. The foot packs and fit kit parts looks brand new and work like new. Original packaging is included for the foot pack, fit kit and lock cylinders. My car stays garaged, and my job provides me with a car so the Civic never really gets used. I don't think this roof rack has seen rain.
New cost: $430 + tax. ($100 cross bars, $185 foot pack, $60 lock cylinders, $85 fit kit)
Asking price: $375 shipped to lower 48 states. Cheaper if picked up near Chattanooga, TN. This stuff has some weight to it so my shipping costs are going to hurt.
I would have liked to include the Thule fairing in this package but I didn't want to pull the little plastic tabs out of the plastic to undo the clips. I didn't want to risk them being loose when they went back in. If you are local to Chattanooga, TN then we can work something out. Also, i'm keeping all of my kayak mounts and bike trays. I bought a kayak trailer and set it up to haul my boats and bikes, so i'm still using my accessory stuff.
Thanks for checking it out, and if you have any questions feel free to ask in the thread or via PM. :dance: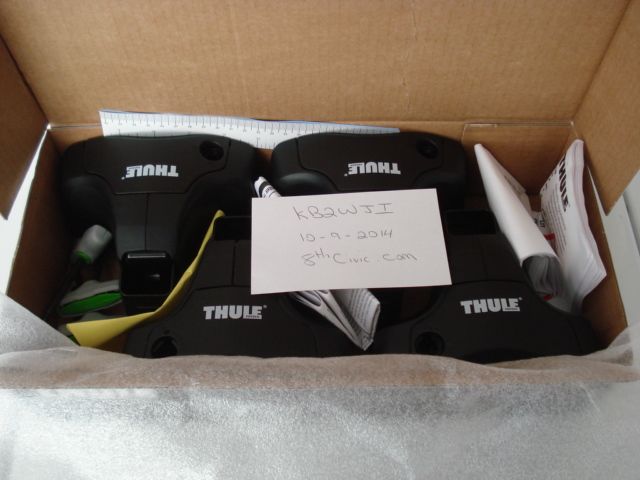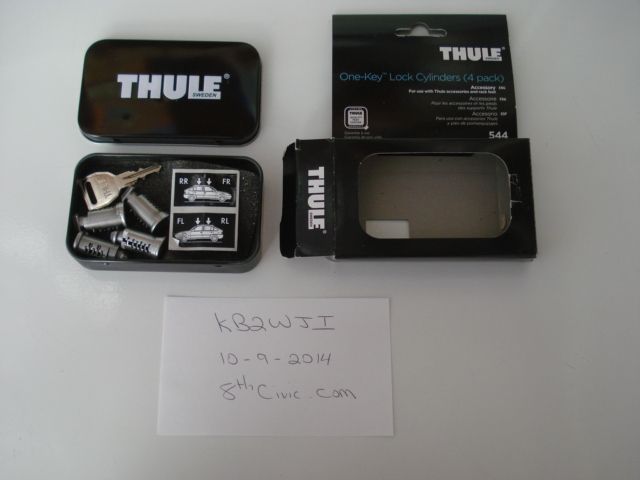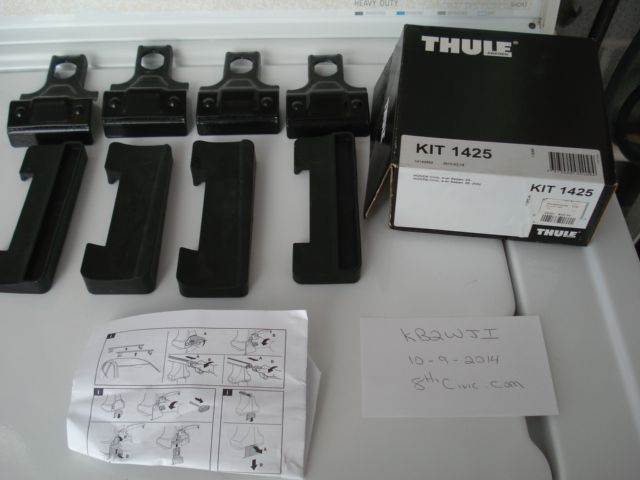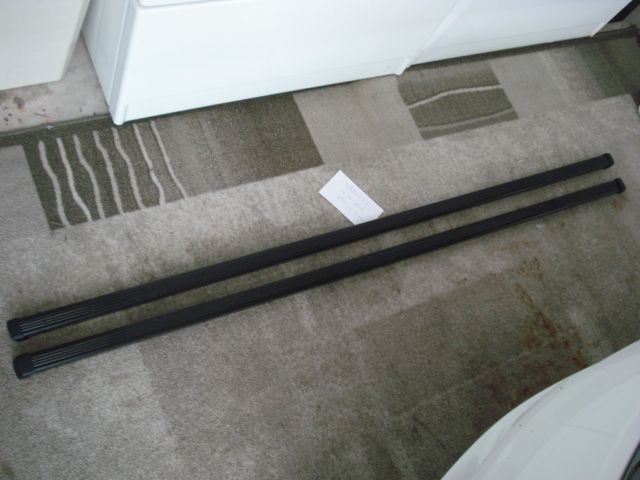 [/QUOTE]